The world's most popular metal finishing site, and striving to be the internet's friendliest corner
topic 16365
Determining if you have hexavalent or trivalent zinc chromate coating
2002
Q. There are two general types of zinc chromate coatings, hexavalent and trivalent, which most likely result in a different chemical compound of zinc. However, they both look the same to the eye. So if you have a piece of zinc plated steel with a chromate conversion coating, how can one tell whether it is trivalent or hexavalent? Is there a chemical test one can do?
Glenn Lefkofq
InterWAVE Communications - Menlo Park, California, USA
---
2002
A. As a general rule, hex chrome finish will be yellow (also green & black are common). A tri chrome finish will be bluish. There are some vendors working on color variations for the tri-blue, but this should start you in the right direction.
Dan Brewer
chemical process supplier - Gurnee, Illinois
---
2002
A. Correct me if I'm wrong, and believe me I'm no expert, but just because a chromate coating is blue-ish does NOT mean that it is of the Trivalent variety! Many of the newer formulations of chromate coatings are indeed Trivalent due to the new restrictions and regulations, but not all of them.
There are also blue chromate coatings that are the Hexavalent kind. Sometimes these are referred to as Clear chromate, Blue chromate, or even sometimes White chromate. So do not assume it is Trivalent just because it's blue.
As far as a chemical test that you can do - that's not my area. Maybe someone of more extensive knowledge can answer that part for ya, Chief.
Jeff Gerdon
- Miami, Florida, U.S. of A.
---
2002
Q. I do agree with Jeff Gordon. And have the same question.
Vijaykumar Ijeri
- India
---
2002
A. There is a chemical, 1,5 diphenyl carbizide, that in the presence of hex-chrome will turn pink-violet in color. One needs to handle this chemical carefully, its a suspected carcinogen.
Recipe is as follows... dissolve 0.5 grams of the 1,5 DPC in 50 ml Acetone [linked by editor to product info at Amazon]. Dilute slowly while stirring with 50 mls DI water. Store in refrigerator.
To test there are different thoughts and processes. You can dropper directly onto surface of part (put white towel or similar underneath to be able to see the color change). Leach the parts in small qty of boiling DI water for 5 minutes and then dropper the 1,5 DPC into the leachate... color will turn pink-violet (depending on Cr+6 conc.)
There are also a couple of ways to quantify the Cr+6 concentrations. EPA/ MIBK extraction with flame AA or spectrophotometrically.
Good Luck,
Brian Lucas
- Wolcott, Connecticut, USA
---
---
To minimize your searching efforts and to offer multiple viewpoints, we've combined some threads into the dialog you're viewing. Please forgive any resultant repetition or failures of chronological order.
---
---
How to test fasteners for hexavalent chromium
2006
Q. I am a fastener distributor in Chicago, IL & with the ever growing need to have parts be RoHS Compliant, I would like to either create or purchase a test kit for the detection of hexavalent chromium on zinc & zinc/aluminum alloy coated steel. Do you know of any test methods currently out there?
Tony Keas
hardware & electronics - Chicago, Illinois, USA
---
2006
A. RoHS compliance can be tested by following a procedure set out in GM spec 3044W. You can probably buy the test kit from a local company, Kocour. Be advised, that using this test some products can give a false positive. The more accurate method is to send a sample of the batch to a lab for testing using an ICP. Generally, most end users rely on a certification from the plater stating that the finish is RoHS, WEE or ELV compliant. The alternative statement the finisher might make is that the part does not contain hexavalent chromium.
Gene Packman
process supplier - Great Neck, New York
---
2006
-- this entry appended to this thread by editor in lieu of spawning a duplicative thread
Q. I want to know by looking on to any component how we can understand that whether it is Trivalent Chrome or Hexavalent Chrome or If any other verification method available for the same.
Navin Sobhani
controls & switchgear - Noida, India
---
2006
A. Another option is to try portable x-ray fluorescence (XRF) for your fasteners that are out in the shop. But keep in mind that neither XRF nor ICP (in the lab) can distinguish between trivalent and hexavalent Cr coatings. If you know what else is in the Cr coating you might be able to look for that species, but that is an indirect way of doing things.
Terry Tomt
- Auburn, Washington
---
2006
A. Cr 6+ can reduce sodium thiosulfate solution (iodometery).But Cr3+ cannot reduce above solution.
Garshasb Mir
- Esfahan, Iran
---
2006
A. The only method which can tell the difference between Cr6 or Cr3, is by an indicator named diphenyl carbazide. The point is that it has to be freshly made up.
Sara Michaeli
chemical process supplier
Tel-Aviv, Israel
---
2006

Sara,
The method you refer to will give a false positive in the presence of iron, cadmium, zinc or several aldehyde compounds. That is the reason why the ICP method is suggested. The testing is done similar to waste water where trivalent and hexavalent chromium are separated. The protocol for this test is spelled out in the specs from National Semiconductor among others.
Gene Packman
process supplier - Great Neck, New York
---
---
To minimize your searching efforts and to offer multiple viewpoints, we've combined some threads into the dialog you're viewing. Please forgive any resultant repetition or failures of chronological order.
---
---
Testing of Chromium ppm in Hexavalent Passivation
2007
Q. May I know -
1) What is the standard ppm of Chromium in Cr+6 & Cr+3 passivation in Zn Plating?
2) How to check the ppm level in a Zinc plated component?
3) Is there a method to identify visually Cr+6 (Blue) & Cr+3 (Blue) plated component?
Prashant Khedkar
Auto components - Pune, India
---
2007
A. (1) Greater than the maximum permissible under RoHS, WEEE, ELV, etc.
(2) ISO 3613 [link by ed. to spec at TechStreet] and General Motors GMW 3034 are test specifications for quantitatively determining the hex chromium content of such films
(3) It is impossible to visually ascertain whether a film contains hexavalent or trivalent chromium.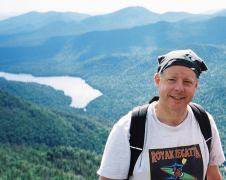 Milt Stevenson, Jr.
Anoplate Corporation
Syracuse, New York
---
---
To minimize your searching efforts and to offer multiple viewpoints, we've combined some threads into the dialog you're viewing. Please forgive any resultant repetition or failures of chronological order.
---
---
Analysis of Hexavalent versus Trivalent Chromate on Zinc Plating
August 6, 2008
Q. Our company manufactures hydrostatic transmissions and other auxiliary components for mobile equipment. Many of our controls are exposed to the environment and are Zinc plated for corrosion protection. To meet RoHs requirements and specific customer demands, we are changing our Chromate treatment on Zinc plated parts from Hexavalent (Cr6) to trivalent (Cr3) Chromate. Other than color (trivalent being clear), is there a quick method (such as some type of chemical spot test)that can be used to verify that the Chromate is trivalent and not hexavalent? We have had outside laboratories verify Chromate by a boiling water leach procedure. Thank you.

Regards,
Dave Wills
Metallurgical Engineer for company the purchased plated parts. - Ames, Iowa, USA
---
September 9, 2008
A. There IS a spot test using diphenyl carabazide. It is not known to give false positives, but it can (in my personal experience) give false negatives. That's why the ISO 3613 method (and its' derivatives) is probably the best available at the current time. It's an easy test to run. Keep in mind, though, that trivalent passivates protect zinc surfaces by generating hexavalent chromium during the corrosion process; thus, if the parts have started to corrode, they may very well have hexavalent chromium on the surface. So a positive test doesn't necessarily mean that the plater did not perform the process correctly, or that his supplier supplied a product or process that is not ELV-RoHS-compliant; it's just the nature of the coating.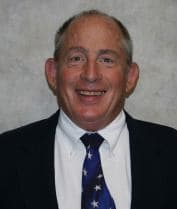 Tom Rochester
Plating Systems & Technologies, Inc.
Jackson, Michigan, USA
----
Ed. note: Please see also letter 32952, "Trivalent/Hexavalent Chrome Testing/Checking method".