Not a lecture hall but a roundtable with a seat for you!
60,000 topics spanning 36 years. Education, Aloha, & Fun
topic 32574
Misc. problems in CED (cathodic electrodeposition) coating
This thread covers most CED problems, but --
Current question:
December 28, 2020
Q. Dear Sir

We are having a problem with CED coating. Our coating supplier always said the problem iscoming from the material. However, it is not happening for 1 type of material but it happened in different material such as S55C and SPFH. We also unable to identify the actual defect on this CED coating. I am involving in metal stamping for automotive part. Hopefully, any expert in this finishing industry can help me to solve this problem. This defect really affects my production productivity.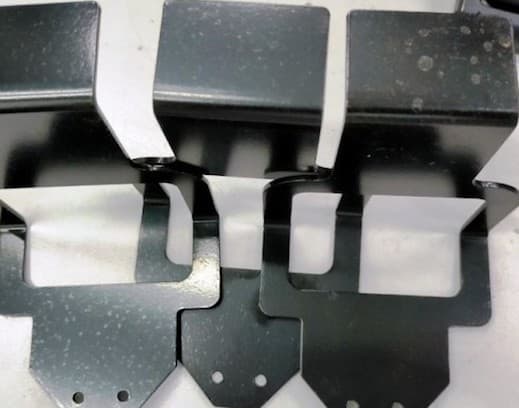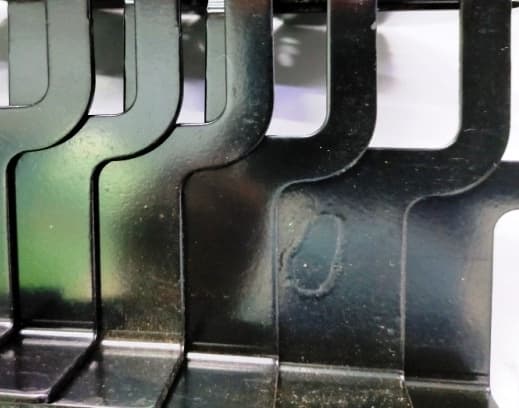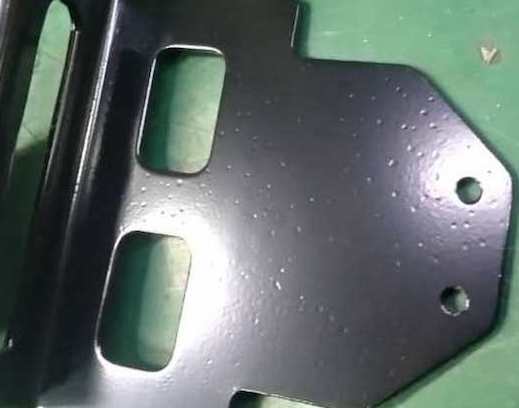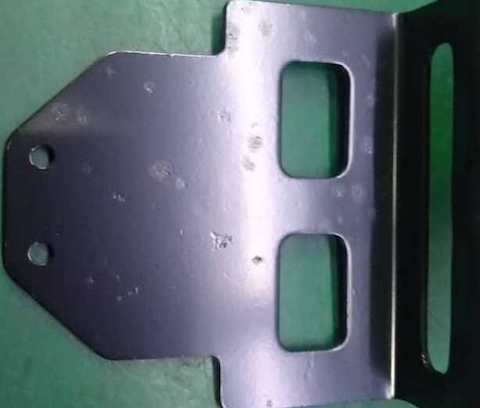 Sulaini A. Rahman
- Selangor, Malaysia
---
---
---
Previous closely related Q&A's starting in:
2004
Q. I am getting the problem of half-coating and no-coating in CED. Defect rate is low. I have checked the contact points and there seems no problem with that. Defect rate might be around 1 in 100.
Madhukesh Jamadagni
painting shop - Mysore, Karnataka, India
---
2004
A. Check CED bath parameters. Check for bath and anolyte conductivity.
Manish Dhyani
- New Delhi
---
2006
Q. Please send me the information of the defects of CED COATING, and provide the answers for the questions relating to the topic. I will be grateful to you.
THANKS,
MANMOHAN SINGH
- Faridabad, Haryana, India
---
affil. link
Electrocoating: a Guidebook for Finishers
by Electrocoat Association
from Abe Books
or



affil. link
"Handbook of Electropainting Technology"
by W. Machu
from Abe Books
or

A. Hi cousin Manmohan. If you are having a specific problem or problems, please try to detail your situation. We have numerous Q&A's about CED in this forum and I am confident that someone here can help you. Regarding the general issue of possible defects and solutions, at least two full books have been written on electrocoating, and we can suggest that you try to get access to one or both of these =>

Luck and Regards,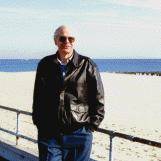 Ted Mooney, P.E.
finishing.com - Pine Beach, New Jersey
Striving to live Aloha
---
---
Dirt in Coating
2007
Q. We are facing dirt/impurities problem on parts after CED coating.
Kalidas Suryawanshi
- Pune, India
---
2007
? Hello, cousin Kalidas. if you can give us some info, I think our readers can help! Send some pictures, and tell us what you can. If you lack sufficient data, the paint vendor, system vendor, or an e-coating consultant may be able to help. Good luck!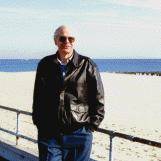 Ted Mooney, P.E.
finishing.com - Pine Beach, New Jersey
Striving to live Aloha
---
2007
A. Dirt can come due to improper cleaning in the pre treatment line. It can be due to dirt in the E-coat tank. It could be due to dirt in the rinse tanks after E-coat. It could be due to dirt being blown around in the oven with the forced circulation. It could be because of one or more than one of the reasons above. And the reasons above could also be due to improper housekeeping or ingress of dirt and dust in your E-coat shop.

Test each and eliminate. I assure you this does not require NASA technology.
Gurvin Singh
Coatec India

Mohali, Punjab, India
---
January 14, 2018
A. Check for sludge material in phosphate bath ... if it is high, then desludge it immediately. This will solve your problem.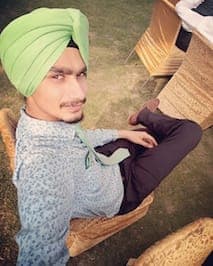 Baljeet Singh
- Ludhiana, punjab, India
---
---
Ra value of CED coating
May 20, 2009
Q. PLEASE TELL ME HOW TO CHECK THE Ra VALUE OF CED COATING.
WHAT IS THE RANGE FOR OEM VEHICLES?
WHAT ARE/IS THE INSTRUMENT USED FOR CHECKING RA VALUE?
KAPIL VASHIST
ENGINEER - INDIA
---
June 2, 2009
A. Ra is checked by roughness gauge.
Better you ask your paint supplier for Ra Parameters.

Thanks
SURYA
SURYAPAL
- DELHI, INDIA
---
July 23, 2009
A. Hi,

Normally Ra value can be checked with use of Perthometer. try it.

Anand.
V.Anandaraj
- Chennai, India
---
---
Dissolution of CED Coating
April 11, 2014
Q. Hello, could anybody help me understanding the reason for dissolution after CED coating on wheels? It mainly happens with small wheels.
Regards,
ale luso
wheels - Bologna, italy
---
April 2014
A. Hi Ale. Sorry, but I don't understand what you mean by dissolution after CED coating. Where, when, and under what conditions is this happening? Can you offer a synonym or expand upon your situation, please. Thanks.
Regards,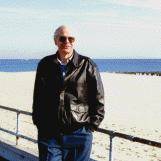 Ted Mooney, P.E.
finishing.com - Pine Beach, New Jersey
Striving to live Aloha
---
April 15, 2014
Q. Hello, I'm sorry, pictures were missing. We produce steel rims and it happens that a few rims (1 to 10% depending on the reference) leave the CED coating bath only half coated; more precisely only the first half on the rim is coated.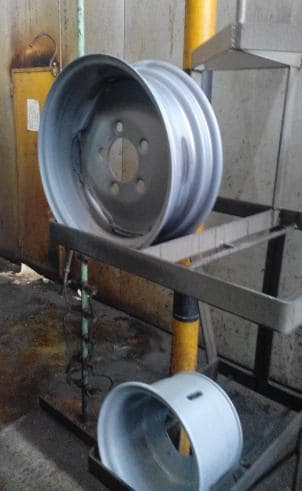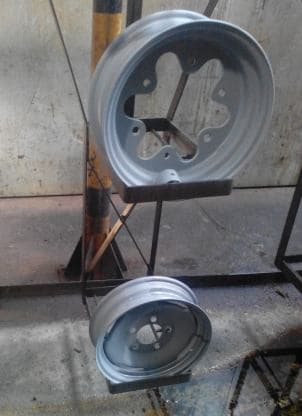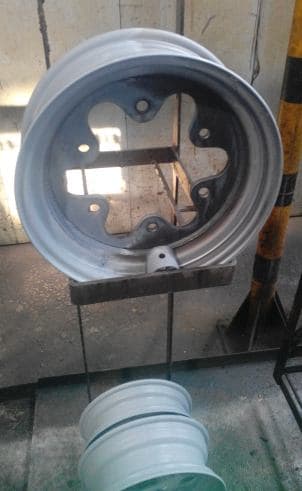 I've attached an explicative picture. Which parameters could cause it in your opinion?
Kind regards,
ale luso
[returning]
- Bologna, italy
---
May 12, 2014
A. Sir,
It might be helpful to
- increase bath & anolyte conductivity,
- change the loading position.

Thanks
Surya
Sp singh
- Faridabad,india
---
---
Not getting e-coating despite proper voltage
September 25, 2014
Q. WE ARE GETTING NO COATING ON THE COMPONENT (LOAD BAR). WE GETTING THE PROPER VOLTAGE BETWEEN BOTH POLES AS PER SETTING BUT THE CURRENT IS GOING ONLY 15-20 A DC. OTHER HAND IF WE WILL PROCESS ONLY 2 OR 3 PARTS, WE ARE GETTING COATING AT THE COMPONENT. LET ME KNOW THE ACTUAL PROBLEM AND ALSO IF IT CAN BE THE PROBLEM OF RECTIFIER.
OMPRAKASH YADAV
- NOIDA,UTTER PRADESH, INDIA
---
September 30, 2014
A. Hi,

I'm assuming that that you are using a cataphoretic resin. If it is anaphoretic then the advice still stands but swap the words "anode" and "cathode",

Your problem maybe caused by the anodes restricting the current flow. So, when you put large areas of work in the bath the cathode current density is too low to initiate deposition of resin. Suggest:

1) Increase the number of anodes
2) If you are using anode boxes make sure that that they are filled with electrolyte of the recommended conductivity.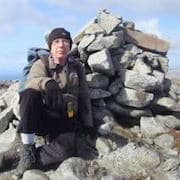 Harry Parkes
- Birmingham, UK
---
October 26, 2014
A. Increase anode area
Increase voltage
Increase solid in bath
Increase bath temperature
That is it.
Regards,
Dr Halim Polat
- istanbul Turkey
---
November 17, 2014
A. Reasons for poor CED coating:

1. Poor electrical contact to the job to be coated.
2. Low cathode-anode ratio. This will be considered in plant design itself. But this may vary if the anode gets corroded; in case of CED, check the anode condition.
3. If ramp up voltage is too high, some parts may get poor coating.

Since amps is showing very low, it means the rectifier to be checked.
Selvakumar.S, chennai
- chennai, Tamilnadu, India
---
---
Finish coat cracked due to inferior E-coat under it?
January 21, 2015
Q. Working with a shop on a repair that used an aftermarket bumper cover (non steel) and when the finish coat was applied it cracked all over as it started to cure.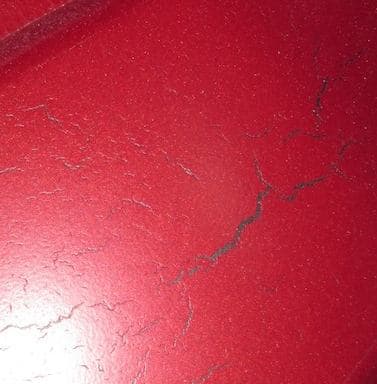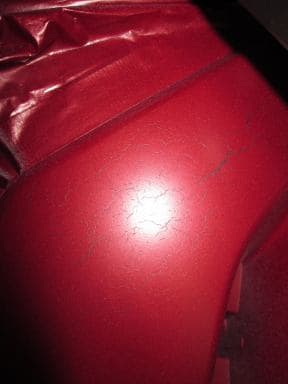 Shop says it's inferior E-coat used by the aftermarket supplier. Your thoughts?
Phil W
[last name deleted for privacy by Editor]
insurance claims - Houston, Texas, USA
---
January 2015
A. Hi Phil. I would not expect a body shop to be a coatings science laboratory, fully instrumented, and able to analyze precisely why an aftermarket bumper cover was unpaintable. But I would certainly trust a body shop -- people who paint cars day in & day out -- to be able to reliably paint proper substrates, and to 'fess up if they made a mistake. Thanks for the photo, but it will surprise me if anyone is able to look at it and contradict the body shop's assertion that the bumper guard is defective (although yes, after significant testing, a coatings science laboratory might well be able to).
opinion!Why does the body shop feel it's your problem unless you told them to use aftermarket parts? If you did tell them to do so, it's on you to prove that the parts were paintable and the shop screwed it up.
All costs associated with the quality issues of inferior aftermarket parts should be 110% the responsibility of the insurance company if they specified them. Neither body shops nor insurance companies should be allowed to substitute parts which are inferior to OEM parts, and initial problems like this are just the tip of the iceberg of long-term problems the insured consumer is stuck with. Consumer Reports has written repeatedly about this problem of manifestly inferior replacement parts being specified by insurance companies, but apparently with the government not watching them, that's what they do. Good luck.
Regards,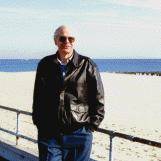 Ted Mooney, P.E.
finishing.com - Pine Beach, New Jersey
Striving to live Aloha
---
(you are on the 1st page of the thread) Next page >
---
adv.