60,000 Q&A topics -- Education, Aloha, & Fun
topic 28871
Hardening 304 stainless steel
A discussion started in 2004 but continuing through 2019
2004
Q. I have a local college that wants to harden stainless steel cutters made of 304 stainless, and I would like to know if you have a procedure for this.
David M. Brower
machine shop - Columbus, Ohio
---
2004
A. 300 series of stainless steels are known as austenitic grades not hardenable by heat treatment. Some hardening can be obtained by mechanical work.
Guillermo Marrufo
Monterrey, NL, Mexico
---
2004

A. 304 is an austenitic stainless steel. You can't through-harden it. You might be able to nitride it, but this will probably create more problems than it is worth; nitriding would reduce the corrosion resistance.

Steve Bizub




- St Louis, Missouri





---

2004

A. Austenitic stainless steels are capable of some surface hardening, but not through-hardening treatments like quench & temper. Bodycote has a process called Kolsterising that diffuses carbon & nitrogen into the surface for increased hardness, wear resistance, etc. I recommend you contact them for more information.

Toby Padfield




Automotive module supplier - Michigan




---
2004
A. You may get a case hardened layer with a nitriding process but the corrosion resistance of the austenitic grades as 304 will suffer. Maybe you should have to try a martensitic grade such as SAE 431 with lower corrosion resistance but hardenable.
Jose Roa
Heat Treatment - Lima, Perú
---
---
2004
-- this entry appended to this thread by editor in lieu of spawning a duplicative thread
Q. Can ASTM 304L be heat treated after welding.
Usman Hamid
student - Islamabad, Punjab, Pakistan
---
December 28, 2011
A. Hi, Usman.
We appended your inquiry to a thread which hopefully answers it for you.
Regards,
Ted Mooney, P.E.
finishing.com - Pine Beach, New Jersey
Striving to live Aloha
---
2004
A. Try coating it with either titanium nitride (TiN), chromium nitride or boron nitride. All are vacuum techniques and offer very hard surface treatments. TiN also offers a pleasing gold colour. Typical hardnesses for TiN are about 2,500Hv.

Trevor Crichton
R&D practical scientist
Chesham, Bucks, UK
---
2004
A. If your cutters are thin, nitriding is the best method. We have done this before with successfully getting 65 Rc hardness up to about 0.3 mm depth. It doesn't much corrode also.
Rajesh Chandavale
- Pune, Maharashtra, India
---
---
To minimize your searching efforts and to offer multiple viewpoints, we've combined some threads into the dialog you're viewing. Please forgive any resultant repetition or failures of chronological order.
---
---
January 15, 2009
Q. We're still looking for the right stainless steel to make flexible pen nibs, or nibs that bend under hand pressure but snap back to the original position when the hand pressure is release. We tried 400 series, but couldn't heat treat for sufficient hardening. Someone who made nibs told us to use 316 and work harden, then anneal. What's the best way to work harden without overworking? Is stamping the blanks sufficient? Does rolling further work harden? If we can heat treat for annealing, why doesn't that count as heat treating for hardness? Thanks - CKA
Chares Ackerman
pens - Berkeley, California
---
January 19, 2009
A. You can harden by heat treatment those of the 400 series that are martensitic stainlesses, but not those of the 400 series that are ferritic stainlesses. Which 400-series grade(s) did you trial?

You cannot harden 316 by any heat treatment. You can harden it by cold-work (deformation). Subsequent annealing will totally destroy any work-hardening and will return the material to the previous soft condition that existed before you deformed it.

I believe that stamping blanks will not change the hardness of the material, as it does not deform the material. Cold rolling is all that is available to you, and the more you deform it the harder it will get, up to a point. You control the final hardness by controlling the amount of cold rolling.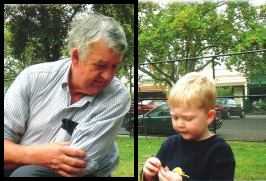 Bill Reynolds [dec.]
consultant metallurgist - Ballarat, Victoria, Australia
We sadly relate the news that Bill passed away on Jan. 29, 2010.
---
January 20, 2009
A. Charles,

As Mr. Reynolds explained, austenitic stainless steels like Type 316 don't respond to typically quench hardening treatments. I think what the manufacturer was trying to recommend was an austenitic stainless steel like Type 301 or Type 302 that is cold rolled (if in strip form) or cold drawn (if in wire form), then form the desired shape, then perform a low temperature aging treatment (sometimes referred to as stress relieving, annealing, or tempering although none of them is technically correct). I encourage you to contact a supplier of cold rolled stainless steel strip like Sandvik to discuss the application in detail.
Toby Padfield
Automotive supplier - Michigan, USA
---
February 3, 2009
Q. Thank you for your information regarding heat hardening stainless steel. We will try the 420 and 430 grades, which are martensitic 400's.

If we decide to return to the 316 and work harden it, would simple deformation work, such as forming the curvature of the nib by pressing it on a block? Or would you recommend more deformation, such as rolling the blank in between rollers to get the desired radius on the length?

Thank you in advance,
Charles Ackerman
[returning]
- Berkeley, California, USA
---
February 4, 2009
A. The more cold deformation, the higher the hardness. The small amount of deformation just from curving the nib would give a small increase in hardness. Whether that increase is enough for your application, is for you to determine by trial.

My expectation would be that you would need to cold roll for hardness and expect no significant benefit from curving the nib - but that's my expectation, not the result of any trial that I've carried out.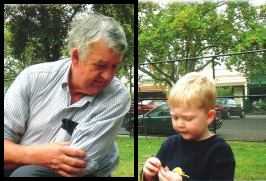 Bill Reynolds [dec.]
consultant metallurgist - Ballarat, Victoria, Australia
We sadly relate the news that Bill passed away on Jan. 29, 2010.
---
February 7, 2009
A. Try using 410 SS. If you cannot heat treat that to a desired hardness, I seriously doubt if you would ever be able to work harden 316 enough.
James Watts
- Navarre, Florida
---
---
September 17, 2017
Q. I have blow needle made out of stainless steel 304. In one operation they are getting bent as they are in 1/8" Dia outside .062" inside hole. Can we harden it?
Amarjit jajwan
Dieco-tech mfg - Brampton, Ontario, canada
---
---
May 8, 2018
-- this entry appended to this thread by editor in lieu of spawning a duplicative thread
Q. How we can harden SS316 FLAT 50 MM WIDTH X 4 MM THK X 350 MM LONG?
And what will be the hardness?
GURU NIRWANI
SIDDHA ENGINEERING - belgaum, karnataka, india.
---
May 2018
A. Hi Guru. As you can read on this page, it is not possible to heat treat SS316 to through-harden it. With this new info that has been offered, please try to reword your question, telling us the details of your application and you may get useful suggestions. Thanks!
Regards,
Ted Mooney, P.E. RET
finishing.com - Pine Beach, New Jersey
Striving to live Aloha
---
---
December 5, 2018
Q. Hi All,

I found this thread while looking at surface treatments for 304 stainless.

And before anyone tells me not to use 304, that is not an option.

I have read about diffusing carbon and nitrogen gas into the surface in order to effect a hardening at surface level.

I would like to know more about this technology ... what temperatures are involved?

What equipment is needed? Would something like an autoclave work?

What pressure of gas is required?

How long does it take?

Any information as to how these surface treatments are applied would be of great interest.
Phil Wainwright
Home Metalworker - Dewsbury, West Yorkshire, UK
---
---

December 6, 2018

Hi Phil,

Carburising, nitriding and nitro-carburising are all very specialist surface treatments for hardening steels. You'd be better off reaching out to local heat treatment companies that offer this service, rather than trying to set it up from the beginning.

If you are determined to try this yourself, I'd suggest getting a consultant in for a few days to talk to you about what it would involve. Set-up costs are not going to be small.

Brian Terry




Aerospace - Yeovil, Somerset, UK





---

December 6, 2018

A. Hi Phil!

AISI 304 isn't the best option for getting a hardening treatment. Carburizing is NOT an option if you want to mantain its anticorrosive properties. Nitriding, however, can be made (but it's really difficult, as it's used usually on medium and high carbon steels).

Gas nitriding involves around 500 °CC, ammonia injection and many hours in a closed furnace. An autoclave won't work, I think, you need a furnace with some positive pressure but no high pressures are involved in the process. You can consult manuals and Handbooks (ASN or Metal Handbook) on the subject, and I would check articles as this (I don't know if I can link this, Ted, you remove it if I can't) http://www.worldstainless.org/Files/issf/non-image-files/PDF/Euro_Inox/Surface_Hardening_EN.pdf.

You could seek other treatments as electroless high phosphorus nickel plating to enhance surface hardness, but if you need the part to not change its size, an additional coating won't work.

So, best of luck in your project :)

Daniel Montanes




TEL - N FERRARIS - Canuelas, Buenos Aires, Argentina





---

December 7, 2018

A. Search for kolsterizing ... it's proprietary form of, I believe, ion nitriding.
Provides a 33 micron thick case on 304 of @60 hrc.

Robby hewitt




- North Carolina, US




---
---
February 14, 2019
Q. I've been reading about A4 stainless steel fasteners.
I understand that A4-50 is soft, A4-70 is stronger due to 'cold-working' ... but what makes A4-80 a hardened type of 316 stainless steel? What gives it the greater tensile strength?
Zara Lou
- Leeds, Yorkshire, UK.
---
February 2019
A. Hi Zara. Per BSAA, '80' is just cold worked harder than '70' :-)
https://www.bssa.org.uk/cms/File/Microsoft%20Word%20-%20SSAS2.31-Fastener%20Grades%20A1,A2_A3_%20&%20A4_A5_%20to%20BS%20EN%20ISO%203506.pdf
Regards,
Ted Mooney, P.E. RET
finishing.com - Pine Beach, New Jersey
Striving to live Aloha
---
---
May 14, 2019
Q. Dears,
Most all compressor valve plates are made of heat treated 420SS.
Why don't they use spring SS such as 301?
Babak sarrami
Compressor repairman - Isfahan, Iran
finishing.com is possible thanks to our supporting advertisers, including this shop: