World's #1 finishing resource since 1989
No login needed: Chime right in
topic 1576
Wear resistant plating/coatings for 3xx (non-magnetic) stainless steel
A discussion started in 1998 and continuing through 2016
-- add your Q or A to restore it to the current topics page.
1998
Q. I am looking for a plating or finishing process that will provide an extended life to centering cams. They are being used on an assembly fixture which must position magnets which are approximately 3 inches in diameter by .375 thick. The centering cams are made of non-magnetic stainless steel. These cams are positioned with an internal ring gear which causes them to wipe the magnet as they center it.
The wiping action against the magnet as it is centered is causing excessive wear on the cams. I am looking for a finish that will minimize the amount of wear and provide a significantly longer life for these cams.
This method of positioning/centering was chosen due to the need to fit the fixture into an extremely limited space. At this time, I only have three of these cams in this one fixture and I do not believe that I will be using more than one or two more similar fixtures with this wear problem. This will make the cost of doing this finishing of the cams quite expensive but probably not nearly as expensive as having to make and replace them very frequently.
So far, I have been unable to find anyone who can give me any preferred finish, plating, metal spraying, plasma coating, or such with any significant amount of information as to how much of an improved wearing effect that such a finish might provide. Can anyone provide some help in making such a determination?
Vern Castle
---
1998
A. Hi Vern. The traditional wear coating for such applications has always been hard chromium plating because of its great combination of hardness, low coefficient of friction, ability to retain lubricant with its microcracked surface, and economy. There are harder coatings and individual cases where a different coating may be superior, but the other coatings are usually more expensive, and have one limitation or another. I can't picture your application in its entirety, but it sounds like hard chromium plating is the first thing I'd consider.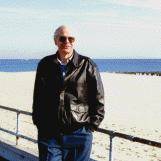 Ted Mooney, P.E.
Striving to live Aloha
finishing.com - Pine Beach, New Jersey
---
1998
A. I agree with Ted Mooney. I am familiar with several alternatives, especially PVD hard coatings. But for a small number of parts each batch, it will cost you more to coat than make a new part. I have been through many similar discussions with customers and had come up with the same answer. One of the problems you may have is too much friction between materials. Hard chrome will be my first choice.
Mandar Sunthankar
- Fort Collins, Colorado
---
1998
A. You didn't mention how hard these cams are, or exactly what metal they were made of. If they have had any hardening at all, the next step would be to try cryogenic processing to improve the abrasion resistance. Then a coating containing a lubricant will reduce the friction, and provide longer life.
F. Diekman
Streamwood, Illinois, USA
---
1998
A. Perhaps, and this is a good guess, these cams can be coated with nylon at the wear points. It will most likely give you the wear resistance and reduced coefficient of friction you require. I have performed such services in the past for many companies with expensive locating, positioning, driving devices.
Best of Luck,
Jim Cummings
- Buffalo, New York
---
1998
A. Surface hardening by nitriding may provide the additional wear resistance that you require at a reasonable cost. 300-series stainless steels respond well to the proprietary nitriding processes commonly available at many heat treating shops.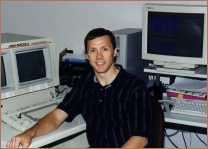 Larry Hanke
Minneapolis, Minnesota
----
Ed. note: Thread 28871 now focuses on nitriding and related case hardening processes.
---
2001
A. Hard finish on a stainless cam. Have you given any thought to [deleted by editor]? It's a radiation impinging process that drives the ceramic and chrome gases into the target. Some aircraft engine cylinders are finished this way.
G. Loftiss
- Elk City, Oklahoma
----
Ed. note: Thanks, Mr. Loftiss ... but time has proven that we can't post suggestions for brands/sourcing (why?). But your answer offers plenty of helpful info for googling.
---
---
1999
Q. I have a very similar situation, except all of my parts have to be electropolished for very clean vacuum service. Parts in this condition fuse together on contact. What surface treatment will provide the necessary hardness differential, will not outgas, and survive a 500 °C bakeout? Lubricants are pretty much out of the question. Thanks in advance for any assistance.
Richard Miller
-Dublin, California
---
1999
A. Chrome plating of electropolished stainless steel is commonly done, and plating one surface, so the contacting surfaces are stainless against chromium, should prevent the fusing.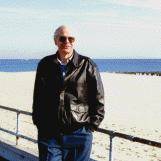 Ted Mooney, P.E.
Striving to live Aloha
finishing.com - Pine Beach, New Jersey
---
Ed. note: The following was actually in reply to a different inquiry that has since been removed, but it still sounds applicable here --
2004
A. Try coating it with either titanium nitride (TiN), chromium nitride or boron nitride. All are vacuum techniques and offer very hard surface treatments. TiN also offers a pleasing gold colour. Typical hardnesses for TiN are about 2,500Hv.

Trevor Crichton
R&D practical scientist
Chesham, Bucks, UK
---
---
2006
Q. I would like to know in what process can we create a scratch-proof stainless steel surface. Is there any add on process to a stainless steel plate after polishing to create scratch-proof surface? Is there any stainless steel grade of scratch resistant quality?. Can an additional chemical electrolysis process create such scratch proofing on stainless steel surface. Please advice.
Francis King
- Kuala Lumpur, W.P., Malaysia
---
2006

A. Scratch proof or scratch resistant, to what? Bulldozer blades or tissue paper. Think about it, it makes a difference to your question. Note that there is no global definition.

James Watts




- Navarre, Florida





---

2006

A. The quality of the answer often matches that of the question, Francis. Anything can be scratched given the right indenter and force. Even diamonds are scratched by other diamonds (that's how they are polished). Please refine your question. Scratched with what, a pen, a knife or blade, a dirty rag, a plastic slider part? What forces would be involved? How deep a scratch is objectionable? What is the function of that surface? Is it an optical instrument, a part of a house appliance, car trim, a mold surface?

Guillermo Marrufo




Monterrey, NL, Mexico




---
2006
A. I think some polishing of other metal like Ni, Cr improve scratch resistance of stainless steel.
Umashankar Gupta
- Hyderabad, AP, India
---
? Hi Umashankar. Maybe there is a typo in your posting and you are suggesting that plating the stainless steel with nickel or chrome will improve its scratch resistance?

Regards,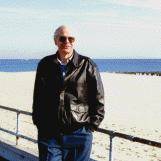 Ted Mooney, P.E.
Striving to live Aloha
finishing.com - Pine Beach, New Jersey
---
---
December 2, 2016
Q. I too am looking to know how to produce scratch resistant stainless steel surface but am willing to go into more details.

The part in question is a key that will live on the keyring of the user, maybe in a pocket with coins. So the scratch agents would be keys and coins, with little pressure but many encounters.

We would like it to stay polished and "scratch free", which means, no visible scratches when looking at it under normal light.

We have made prototypes in SUS 304 with a high mechanical polish; the parts are beautiful but scratch immediately when put in a bag with other keys and coins (for testing purposes).

We also have made prototypes also in SUS 304 with chrome plating, and others with something called "UV coating". Chrome plating seems to be the more scratch resistant but it has a very blueish color.

Is there a process or a material that helps fight scratches more? Is 316 or 316L better in that regard than 304? Does electropassivating help with scratch resistance or not at all?

Thanks for any help!
Jean-Pierre Desmond
- Paris, France
---
December 3, 2016

A. How about coating TiN on the keys? It is pretty hard (~ 2500 HV )and more scratch resistant than chrome plating and environmental friendly too. But the keys would look like gold/brass rather than stainless steel. There are other variants like TiCN, CrN etc which come in different colours.

H.R. Prabhakara

- Consultant


bangaloreplasmatek.com - Bangalore Karnataka India



---

December 3, 2016

A. Hi Jean-Pierre
It is an inescapable fact that any material can be scratched by a harder one. In your case that could include any grit as well as coins etc.
The 300 series of stainless steels are primarily designed to be - stainless - hardness is not a requirement.
But there are many 'stainless' steels and some are designed to be hard.
I suggest that you consider 440C. It requires heat treatment to achieve its maximum hardness.
It is commonly used for knife blades. Mine has no signs of scratching after many years of hard use.
You should speak to your ss supplier.




Geoff Smith




Hampshire, England




---
December 5, 2016
A. It is possible to deposit a PVD coating that looks like stainless steel. Check with your local suppliers.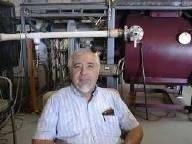 Jim Treglio
-
scwineryreview.com
PVD Consultant & Wine Lover - San Diego, California