60,000 Q&A topics -- Education, Aloha, & Fun
topic 25523
Current density required for chrome plating
A discussion started in 2003 but continuing through 2020
2003
Q. What is the current density for chrome plating?
Thanks,
Francisco Hernán Ledesma
Facultad de Ingeniería - Buenos Aires, Argentina
---
---
January 30, 2013
Q. I'm a student in production engineering department, and I have a question in how to get the optimum current density for chrome plating and the heating temperature of the solution. These are by calculation or is it by experience? Thanks in advance.
Ahemd Saad
- Egypt
---
---
---
August 24, 2014
-- this entry appended to this thread by editor in lieu of spawning a duplicative thread
Q. So can you tell us what a current density should be if the bath operates at 40-45 °C?
Bojan Koren
- Bovec, Slovenia
---
August 27, 2014
Q. Yes I made a mistake on current densities for nickel we have 2.2 A/ dm2 not cm2 and for chromium is 9-10 A/dm2

Is the temperature and current density ok for chromium? We sometimes get whitewash on plated parts, but I think its something wrong with with current, maybe its not always DC but also AC current? Only my opinion. Have to check the sulphate content next week when I get barium chloride.
Bojan Koren
[returning]
- Bovec, Slovenia
---
November 5, 2014
Q. For decorative chromium?
Bojan Koren
[returning]
- Bovec, Slovenia
---
November 10, 2014
Q. Now I checked the current density from last month and I realized that the men who was in charge he didn't use constant current density for chrome. He was changing current density for chrome.
The maximum was around 230 ASF to 75 ASF :)))
Now I know why the workpieces were yellow -- 75 ASF is way too low for chromium!
The temperature is constant, but he always changes current density; that's not good.
I have one question: few days ago the workpieces had dull and milky deposit. The temp was kept at 45 °C and the current density was 102 ASF. Reason for this is low current density, am I correct?
Bojan Koren
- Bovec, Slovenia
---
November 11, 2014
Q. Hello thanks for your opinion.
I don't have hanging hull cell, but I made a hull cell test of chromium bath and I can see at which current density the plating begins. Above 7 A/dm2 [65 ASF] the plating begins and in the range from 7 to 10 or 11 A/dm2 [65 ASF to 93 or 102 ASF] the deposit is white, cloudy. From 12 A/dm2 on [111 ASF] the bright deposit is plated. So from this hull cell test I think the reason for milky deposit of workpieces was too low current density.
What did you mean by this "burning being mislabeled as a dull or milky deposit"?
At current density 10 A/dm2 the deposit could not be burned. Or am I wrong?
Burned deposit should look like grey stain and rough when you touch it. This I read in one book.
Bojan Koren
[returning]
- Bovec, Slovenia
---
November 12, 2014
Q. I never heard about this to plate only 5 to 10 seconds??
We use SRHS chrome bath and we plate always for 4 min at different current densities from 9 to 25 A/dm2
Bojan Koren
- Bovec, Slovenia
---
November 2014
Q. I've never heard of plating for 5 to 10 seconds either, Cheah, and I'm not confident that it offers much corrosion protective value.
Per the MFSA Quality Metal Finishing Guides, required chrome plating thickness ranges from 0.1µ for mild interior exposure to 0.3µ for severe service. But 4 minutes sounds long; I would have expected about 30-45 seconds for mild service and 2 minutes for severe service to be typical.
Even at a full 30 A/dm, I figure you'd need 15 seconds to get even 0.1µ at an estimated 18% efficiency. Can anyone quote a chrome plating time or thickness from a current automotive spec?
Regards,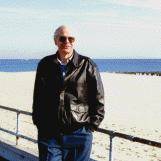 Ted Mooney, P.E.
finishing.com - Pine Beach, New Jersey
Striving to live Aloha
---
---
Mixed catalyst chrome burns at low current density one day, and not another
November 14, 2014
Q. Hello again.

Im getting confused with this current density for decorative chrome.
Yesterday we plated workpieces at 13 A/dm2 [120 ASF] and became burned at so low current density? Confusing is this that last week my colleague was plating at 19 A/dm2 [175 ASF] and the workpieces were okay.
Can anybody help me with this strange situation? Why some workpieces get burned at very low current density and other are not burnet at even higher current density?

He use chromium bath with two catalysts, sulphur and fluoride, at temperature 43-45 °C, 320 g/L [43 oz/gal] of chromic acid.
Bojan Koren
[returning]
- Bovec, Slovenia
---
November 14, 2014

A. Because of the low efficiency of chrome plating it is extremely line of sight. simply change the position of your anodes relative to the edge that is burning.
Your friend is very probably using a bath with a higher efficiency and throwing power.

James Watts




- Navarre, Florida





---

November 15, 2014

A. Hi,
There is no mention about the concentration of your sulfate and fluoride catalyst content.

Cheah sin kooi




- Penang Malaysia





---

November 16, 2014

A. HI,BOJAN
CHROME BURNING PROBLEM: DO YOU HAVE NI ACTIVATOR AND CHROME PRE-DIP BEFORE CHROME PLATE? CHECK CHROME AND SULFATE RATIO BETWEN 200 TO 230. MAKE SURE OF TEMPERATURE KEEP 110 °F. TAKE THE MISSING PARTS OUT FROM CHROME AND MICROPOROUS NICKEL TANK.




Popat Patel




finishing shop - Roseville, Michigan




---
---
December 23, 2017
Q1. What is current density for hard chrome plating at 55 °C [131 °F] temperature?
Q2. We are not getting required deposit rate in hard chrome plating if we give current density and time as per technical data
sudhakar chavan
- pune maharashtra
---
---
Chrome plating a 75 mm dia. x 4m long shaft in a facility built for shock absorber pistons
July 1, 2020
Q. I run hard chrome plating shop and do piston rods for shock absorbers. now I want to do hard chrome platting on a shaft of 75 mm dia. and length 4 meters. My rectifier can deliver max 1200 Amps @ 12 V. Can we do it horizontally with conforming anode of lead of dia. 125 mm and length 400 mm with multiple holes.
I am able to move above anode at very very slow speed longitudinally over the shaft.
Is shaft rotation a must? What is the minimum current density required so that plating happens. Thanks.
Jagdish K
- Indore, MP , India