Serious Education ... plus the most fun you can have in metal finishing.
Anodizing of stainless steel
A discussion started in 2003 and continuing through 2017 . . .
(2003)
Q. I keep seeing requests for anodizing stainless steel. Is there a process for doing that?
I have been in the business for many years and have never heard of it.
Jim H
[last name deleted for privacy by Editor]
job shop - Lynchburg, Virginia
---
(2003)
A. Yes, it can be done. It does not have quite the usefulness that aluminum anodizing has. Two vendors at this site have processes for it. Prismatic and another that I cannot remember; you can use the search engine [Ed. note: the other vendor was Russamer Lab, and Anna responds below].
James Watts
- Navarre, Florida
---
(2003)
A. adv.
Yes, we can anodize stainless steel to different colors, including black.

However in comparison to titanium anodizing, stainless steel colors are not so durable and require some type of protective coating to become durable.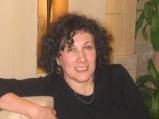 Anna Berkovich
Russamer Labs
Pittsburgh, Pennsylvania
---
(2007)
A. Both B&M Finishers / Prismatic Stainless Steel [a finishing.com supporting advertiser] and Russamer Lab [a finishing.com supporting advertiser] say they can offer it in colors. But the term "anodizing", while literally accurate because it is a process involving applying anodic current to the parts, can also be slightly misleading because the process is radically different from aluminum anodizing, which is dyeable and thus offers a very wide range of saturated colors. The color of anodized stainless steel is diffraction coloration like that of titanium anodizing, carnival glass, and droplets of oil in a puddle.
Ted Mooney, P.E. RET
finishing.com
Pine Beach, New Jersey
---
December 10, 2008
A. You can also treat stainless steel with IVD - ion vapour deposition - to give an aluminium coating. You can then anodise it in the same way as aluminium.
Andrew Pridmore
- Gillingham, Kent, UK
---
---
September 13, 2010
Q. In the house we bought 2 years ago, I have a 23 year old Thermador Cook n Vent cooktop with 4 gas burners and an electric griddle. It is stainless steel - 18 gauge, # 4 brush, grade 304 (Thermador informs me). It works great, but I have never been a fan of how stainless steel looks in a kitchen. I would like it to either take on the finish appearance of brass or nickel or an enamel-like appearance of white or black. Perhaps other colors. Perhaps other types of finishes I haven't thought of. Is this feasible? Is doing it, if it can be done, affordable? If yes to these questions, is there a company who could do this for me in New England?

Thank you so much for your attention to these questions. I am fascinated by this web site!
Barbara W
[last name deleted for privacy by Editor]
-
Concord, Massachusetts
---
September 13, 2010
A. Hi, Barbara

Brass plating is probably not practical for a cooktop as brass tarnishes very quickly even at room temperature if not protected with a lacquer, and lacquer/clearcoats may not well suit a cooktop. Nickel plating is possible, but getting good adhesion onto stainless steel is somewhat problematical but possible. Porcelain enameling is probably what you want; this more closely resembles melting glass onto the surface than painting it -- very high temperatures are involved. Sorry, I don't know offhand who offers porcelain enameling, but hopefully it was a little help to clarify what finish you might be looking for. Good luck.

Regards,
Ted Mooney, P.E. RET
finishing.com
Pine Beach, New Jersey
---
September 14, 2010

Ted - Thanks very much for your response. Will research it from your advice. If I make progress and think what I learn could be helpful, will pass it along to you! Barbara
Barbara Williams
-
Concord, Massachusetts
---
---
December 1, 2011
Q. Seeking care and cleaning/maintenance instructions for anodized stainless steel. Can any of the experienced industry contributors offer some simple care, chemicals to avoid?

Specific application: Pushbutton switch, switch has 200k life cycles expected...but will the anodized finish meet the life cycles with normal human touch or will it fade, chip or wear long before the electro-mechanical properties of the switch?
Joan Lanoux
-
Minneapolis, Minnesota, USA
---
---
December 6, 2011
Q. Can 316 Stainless Steel be anodized a Gold color? Does it create an Oxide layer like when anodizing titanium? If so, do you know what process is involved, for example, does it need to be acid treated first, etc?
Joell Cruz
Medical Device Technologist -
Palm Beach Gardens, Florida
---
December 16, 2011
A. Yes, stainless steel can be anodized in various colors, including gold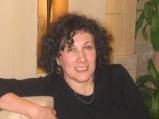 Anna Berkovich
Russamer Labs
Pittsburgh, Pennsylvania
---
December 22, 2011
Q. Thank you for your reply. Does the anodizing of stainless steel create an oxide layer like with anodizing titanium? This is the biggest question I am trying to find an answer to.

Thank you

Joell Cruz
-
Palm Beach Gardens, Florida
---
November 2013
A. Hi Joell. Yes, the color of anodized stainless steel is caused by interference as light waves bounce off of the stainless steel and off of the oxide surface. While you can certainly attempt the process yourself, at this point I don't think there is a wealth of public domain information on operating parameters -- it is still largely proprietary.
Regards,
Ted Mooney, P.E. RET
finishing.com
Pine Beach, New Jersey
---
January 10, 2012
adv.
I want to emphasize that a long time ago (2003) I posted that our stainless anodizing was not durable in comparison to titanium anodizing (see my first posting in this discussion). It is not true anymore - we have developed stainless coating that provides the same (or similar) range of colors as titanium anodizing (plus black), and the colors are perfectly durable. We have installed this technological process at a surgical instruments repair company.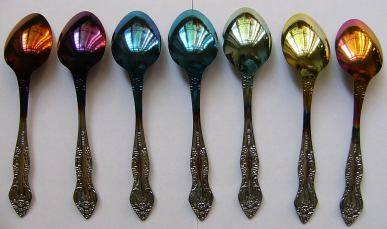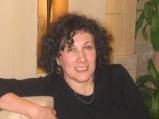 Anna Berkovich
Russamer Labs
Pittsburgh, Pennsylvania
---
---
August 16, 2012
Q. I want to know if the SS trim from a classic car can be colored even if the type of SS is not known.
Thanks.
Mark Brizzi
customs - Parish, New York USA
---
August 16, 2012
A. Hi Mark. There are probably other ways to color the trim than anodizing (chrome-look paint, for example), but you might contact Prismatic and Russamer to see what they say. There are a lot of threads here, and they may not stumble back onto this one soon :-)
Regards,
Ted Mooney, P.E. RET
finishing.com
Pine Beach, New Jersey
---
---
Anodizing Aluminum and Stainless Steel Together: Can It Be Done?
November 9, 2013
Q. I have a Japanese made fishing reel I wish to re-anodize all black. It has a stainless steel component held in place by stainless steel rivets. I wish to reanodize the whole thing without drilling out the rivets and removing the ss component because I cant find anyone competent enough to redo the rivets in the same quality as the manufacturer.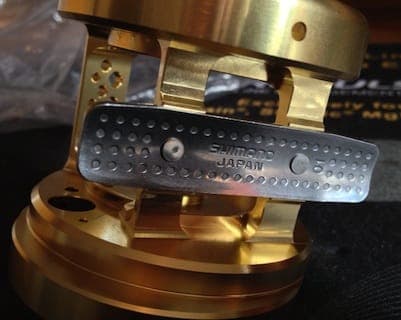 Can the aluminum and stainless be anodized together?

I also see mixed answers about anodizing stainless steel alone; some say it corrodes, others say it can be done. Can anyone give an authoritative answer on this?

Thanks!
Adam Jaynes
- Yucaipa, California, USA
---
November 12, 2013
A. Hi Adam. As a practical matter, forget anodizing your fishing reel as an assembly. Although almost nothing is utterly impossible, the processes for anodizing stainless steel and aluminum are radically different and each process is likely to destroy the other material unless it was flawlessly masked, which is highly improbable. Perhaps you can drill out the rivets and replace them with screws.
As for whether anodized stainless steel corrodes ...
"Nothing lasts forever but the earth and sky" -- Kansas, 'Dust In The Wind'
... but anodized stainless steel has been successfully used for medical equipment, wall panels, and some other purposes. Good luck.
Regards,
Ted Mooney, P.E. RET
finishing.com
Pine Beach, New Jersey
---
---
April 18, 2014
Q. I want anodising on carbon steel or stainless steel fasteners. Is it possible ?
Paresh jadavani
Kundan - Mumbai,Maharashtra,india
---
April 2014
A. Hi Paresh. Anodizing of stainless steel is certainly possible as you can read in the earlier responses of this thread. As for steel, please see letter 37471, "Can plain carbon steel be anodized?"
The point that I have been struggling continuously to make on this thread remains "Why do you ask? What precisely do you mean?". Can it be immersed in a solution and be made the anode in a circuit? Yes, of course it can; even a hamster could be "anodized" in that very limited and silly sense. If you mean, can it be immersed in some sort of solution and made anodic to generate some sort of beneficial coating, the answer is "yes" for stainless and "possibly" for steel. If you mean can it be anodized like aluminum to build an electrically insulating coating that can be dyed attractive colors, greatly increasing its hardness & corrosion resistance, the answer is clearly "no". Please clarify exactly what you are trying to accomplish. Thanks.
Regards,
Ted Mooney, P.E. RET
finishing.com
Pine Beach, New Jersey
---
---
July 29, 2016
Q. Is it possible to anodize stainless steel brake rotors for a motorcycle? Will the process of braking wear the color? For the record, I want to anodize the two front brake rotors and the one rear rotor of a Harley Davidson sportster. Thank you.
Robert Cluesman
Filmmaker - New York, NY, USA
---
February 1, 2017
Q. I need to remove some anodizing from a stainless steel part. Is that possible without damaging any pieces not anodized? Thanx for your help
Kenneth Colemere
fabrication - San Antonio, Texas USA