60,000 Q&A topics -- Education, Aloha, & Fun
topic 33236
Color anodize stainless steel, is it possible?
2004
I am a tooling supervisor at an automotive weather strip manufacturing plant. One of our processes (plastic extrusion) utilizes stainless steel calibrators and sizing plates which the extruded section runs through submersed in water.
I am looking to color code the stainless calibrators and sizing plates by job/section #.
Can you anodize stainless steel and if so can you color anodize and "mask" off areas so as not to anodize the working surfaces if necessary?
Thanks
Michael Laskey
automotive - Gaylord, Michigan
---
2004
Yes, you can anodize SS and you can mask off some areas.
SS colour anodizing (only for 18/8 SS):
1 lit sulphuric acid
7,5 gm sodium bichromate object=anode, cathode=lead
70-95 C temp., 0,06 A/dm2, 1,3V

Colour sequence: brown - blue - yellow - reddish brown - purple - green.
Good luck!
Goran Budija
- Zagreb, Croatia
---
2004
Goran,
What is the strength of the sulfuric acid?
Is color time or voltage sensitive?
James Watts
- Navarre, Florida
---
2004
Dear James!
Colour is time sensitive. You must use 1,24 gm/cm3 sulphuric acid, chrome can be up to 50 gm (shorter time)! according to Dettner /Elze: =>
Handbuch der Galvanotechnik/electroplating handbook, four books.
Goran Budija
- Zagreb, Croatia
---
August 11, 2011
Is this is a safe process?
Lukasz Ancypo
- Sokolka, Poland
---
August 11, 2011
Hi, Lukasz
It is certainly not a safe process for a school science project, and it involves hexavalent chrome. But what do you mean by safe? What is the context?
Regards,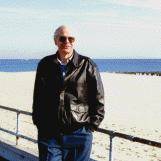 Ted Mooney, P.E.
finishing.com - Pine Beach, New Jersey
Striving to live Aloha
---
August 29, 2011
Hello.
I have few question about this project. I have sulphuric acid 98.08%, and I dilute it with distillate water to have 28%. Then I take this acid (100 ml) and add to it 4gm Na2Cr2O7 x 2H20 (298 g/mol). Then I take a small piece of stainless steel (AISI 304) and connected it to anode, cathode was a graphite. I worm it up (90 °C), and put a 1.3V. After this stainless steel colourized at golden-brown, but surface was unstable and easy to remove. What I do wrong. Can somebody help me?
Luck Ancypo
Stainless steel - Sokolka, Poland
adv.