Where the world gathers for
plating, anodizing, & finishing Q&As since 1989
-----
Problems in ammonia chloride zinc plating: Q&A's

← Posters: please describe Your Situation, which is probably interesting & teachable. Readers have less interest in abstract questions

Q. Hi
I am using ammonium chloride in my zinc plating bath.

It takes 1 hour to plate the 25 kgs material in barrel.

How do I reduce the time?
Viraj Patel
Entrepreneur - Jamnagar (india)
August 31, 2023
? Hi Viraj,
We can probably help you but first: what average thickness are you trying to obtain, what voltage are you using and what is the maximum DC voltage of your rectifier? Thanks.
Luck & Regards,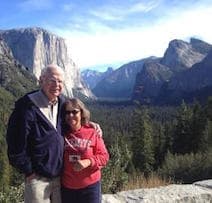 Ted Mooney, P.E. RET
Striving to live Aloha
finishing.com - Pine Beach, New Jersey



---
---
↓ Closely related postings, oldest first ↓
---
---
Q. I am currently using a simple ammonium chloride bath to plate zinc on small car parts that I am restoring. The process has worked to an acceptable level only. The bath is made up of:
zinc chloride 20 grams per liter
ammonium chloride 120 grams per liter, using distilled water only.
I run it at 14 to 28 amps per square foot, and at room temperature for about 2 hours.
The deposits are not very even, lack adhesion, lack brightness, and sometimes are patchy. The parts are cleaned by first degreasing, then glass bead blast or sand blast. This bath has worked well for me in the past.
My question is: Am I doing anything wrong, or omitting a process or ingredient in the bath. Thanks for any information you can give on this problem.
Jim VanAlstyne
1998
A. Hi Jim. I think there are several problems here. First, you should probably get a proprietary acid zinc bath, not a home-brew, because you will not easily get the brightness, leveling, and freedom from porosity of the proprietary baths without the organic addition agents that the suppliers have developed over years of testing.
Second, lack of adhesion means lack of a metallurgical bond, which in turns usually means the parts weren't clean or the surface wasn't active. Since they are degreased and blasted, I assume they are clean; so I suspect that you are finding the need for an acid activation step after the blasting; the active surface you produce by blasting cannot stay active long. Good luck.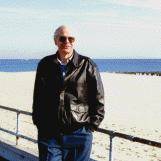 Ted Mooney
, P.E.
Striving to live Aloha
finishing.com - Pine Beach, New Jersey
? What is the pH?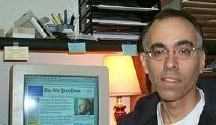 Tom Pullizzi
Falls Township, Pennsylvania
Q. Tom, the pH, if I remember correctly is 5.85. Is this the proper pH for an acid zinc bath? And if it is not, how can I lower it? Thanks.
Jim VanAlstyne
[returning]
A. The pH is okay.
At 20 ASF for two hours, you would have several mils of zinc plating. 14.3 ampere hours / square foot will deposit one mil of zinc, so something is wrong with your calculation, your efficiency is very low, or you really want to plate 2 mils of zinc (not very practical), even with proprietary baths, which are designed to deposit less than 0.001".
I can't tell you that you should be treating the rinsewater before discharge into local waterways or the sewer since I don't know how much you are dumping. I do know that the amount will always be more than one suspects when one starts doing this as a hobby, and it expands into a business. In practice, because of dumps of old solutions, bad batches, etc., you can figure that virtually every pound of zinc you purchase will end up in the sewer; not much ends up on your parts.


Tom Pullizzi
Falls Township, Pennsylvania
A. Well your solution is a little simple, here's what I would use.
zinc sulphate [affil link] 48 oz/gal
sodium chloride 2 oz/gal
boric acid 2 oz/gal
aluminum sulphate 4 oz/gal
glucose 2 oz/gal
temperature 70-100 °F
I hope you are wearing proper safety equipment while plating, even though it is only zinc. Once I got started into plating, basically in my garage and sometimes at science labs, I make it a habit to wear a supplied air hood. If you can't afford one, you can't afford to plate!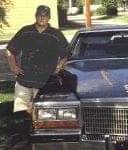 Barrett Russell
Saskatoon, Saskatchewan, Canada
---
---
Zinc Brightener for ammonium chloride/zinc chloride zinc plating
Q. I am currently using an ammonium chloride/zinc chloride based zinc plating process but am getting problems with a light grey deposit on plated items, it seems to happen at all currents.
It can easily be removed prior to chromating by light scrubbing but obviously I would prefer not to have to do this. I have been advised to use a zinc brightener to get rid of this but what chemical is used for this?
Could it be due to the PH of the solution? any help appreciated Will Hamlyn
will hamlyn
- London UK
1999
A. Hi Will,
I find it difficult to believe that you are operating a chloride Zinc solution of any description without a brightener, from an ammonium chloride based solution without any brighteners you will get just a matte grey deposit and in parts it will be powdery and non adherent .
Brighteners are products which make the deposit bright throughout the entire operating range of current densities, in the case of Chloride Zincs it is usually a two component system of a wetter & a brightener, the wetter component (sometimes called starter) runs at between 2 & 4 % by volume and the brightener (after an initial make-up charge) is added in accordance with the number of ampere - hours the bath is operated for.
These products are sold by all good metal finishing supply houses, such as Canning, Enthone-OMI, Taskem, & others; they will be only too pleased to sell to you, these are not products you make yourself, it is by buying these products that you become entitled to TECHNICAL SERVICE from your chosen supplier, call one of them and your problems will become theirs and you can concentrate on that which matters most -- getting the work out on time ! Best of luck

John Tenison - Woods
- Victoria Australia
Hull Cells
on eBay or


(as an Amazon Associate
& eBay Partner, finishing.com earns from qualifying purchases)

A. A few hull cells would more than likely give you the answer you're looking for. If you're getting any brightness at all you probably are using some type of additive and don't know it's brightener. If you aren't familiar with hull cells your tech. rep. ought to be (or should I say better be!) A simple calculation of the footage processed and the amp hours run should give you a ball park estimate of what you should be putting in on a regular basis. Then a hull cell occasionally, or even just watching the parts should keep you out of trouble.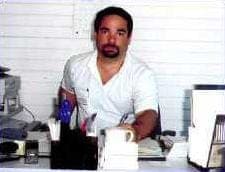 Jim Conner
Anoplex Software

Mabank, Texas USA

A. Try using a .5 percent solution nitric acid
Jimmy Adair
- Gainesville Texas
July 10, 2012

Well, John & Jim C thought Will was talking about an addition agent in the plating bath, and Jimmy thinks he's talking about a bright dip process between plating and chromating. Jimmy's response was perhaps too late to help Will, but it may help future readers by reinforcing how important it is that questions be very clear :-)
Regards,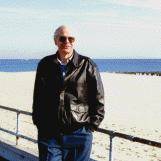 Ted Mooney
, P.E.
Striving to live Aloha
finishing.com - Pine Beach, New Jersey
---
---
Want to buy Ammonium Chloride Zinc and Alkaline Chloride Zinc
2004
RFQ: We, a trading and service co., ltd, and are a supplier of chemicals in Vietnam. At present, we want to buy Ammonium Chloride Zinc and Alkaline chloride Zinc. These products are plating additives. We have demand actually. So, if you can offer these products, please contact us.
Best regards,
Thanh Van
- HCMC, Vietnam
Ed. note: Sorry, this RFQ is outdated so private contact is no longer available, but public technical replies are still welcome! No public brand/source suggestions please ( huh? why?)


---
---
Why does zinc electroplating bath need replenishment?
Q. IT IS WELL KNOWN THAT WHILE ZINC IONS GAIN ELECTRONS FROM THE CATHODE OR WORKPIECE AND ARE REDUCED AND DEPOSITED AS ZINC METAL ON THE SURFACE OF CATHODE, AT THE SAME TIME A PROPORTIONAL AMOUNT OF ZINC IS ADDED TO THE SOLUTION FROM THE ANODE. MY QUESTION IS WHY DO WE REPLENISH THE BATH WITH AMMONIUM CHLORIDE AND ZINC CHLORIDE?
WASIHUN CHANE
- ADDIS ABEBA, ETHIOPIA
March 14, 2015
A. Hello,

Chloride will be lost by drag-out of solution.The zinc chloride converted into zinc carbonate. Chloride is an electrolyte to conduct metal ions to cathode.

KP
Karthikeyan Ponnusamy
- Bangalore, Karnataka, India
May 1, 2015
---
---
Q. I am wanting to make a zinc electro plating solution and have found a formula of: 30 parts of zinc chloride, 120 parts ammonium chloride with 1000 parts of water.
My question is what can I substitute for ammonium chloride? As I am finding it difficult to source.
Craig Ward
motorbike restorer - Blackheath, NSW, Australia
February 20, 2017
A. Hi Craig. If you just want to play around a bit on scrap parts as a learning process, you can electroplate zinc out of vinegar [adv: item on eBay & Amazon] per the instructions in our FAQ "How Electroplating Works".
But once you want to move on to serious, robust, zinc electroplating, there's very much more to a functional electroplating solution than the zinc chloride and ammonium chloride, including wetters and brighteners and buffers. Virtually nobody ever attempts to formulate their own plating solution -- they buy it from a plating process distributor.
Although acid zinc plating was ammonium chloride based 40 years ago, ammonia is not nearly as popular these days as it once was, largely because of wastewater treatment issues and the availability of reliable potassium chloride baths.
Ammonium Chloride
on eBay or


(as an Amazon Associate
& eBay Partner, finishing.com earns from qualifying purchases)

Regards,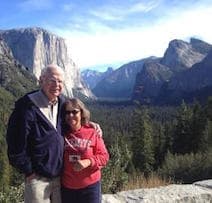 Ted Mooney
, P.E. RET
Striving to live Aloha
finishing.com - Pine Beach, New Jersey
A. Try some art supply houses. NH4Cl is a common ingredient in patination formulas. It is quite non hazardous and can be mailed.

Dave Wichern
Consultant - The Bronx, New York
February 21, 2017
---
---
Q. Hello,

In acid zinc chloride bath, ammonium bifluoride salt is added in place of boric acid. the solution turns high turbid white colour, pH increase from4.9 to 6.2. white precipitate is form bottom of the solution, which is insoluble in acid zinc solution.

What is the root cause? How can we purify the bath solution?

How can we bring the bath parameters into specific range?

Suggest me please.
Surya Narayana
Process Engineer - Tumkur, Karnataka, INDIA
October 5, 2017
A. Hi Surya,

I think you have lost part of the zinc dissolved in your bath with the bifluoride. And, you could have destroyed part of the brighteners; we can't be sure without more data.

How much did you add in your bath? Could you solve your problem?

Regards!
Daniel Montañés
TEL - N FERRARIS - Cañuelas, Buenos Aires, Argentina
Q. Hello DANIEL Sir,

Thanks for the earlier and valuable reply.

The bath volume is 1.2 k litre. 4 kg Bifluoride added to the acid zinc chloride bath.

We has been putting dummy in low current for 48 hours.

Not yet solved the bath condition.
Surya Narayana
[returning]
Process Engineer - Tumkur, Karnataka, INDIA
A. Hi Surya!

Have you filtered and measured zinc content? If not, you may have to add at least 20 kg of zinc chloride to the solution to raise its concentration.

IF you have already done so, I think you must filter with activated carbon to remove decomposed brighteners and run some hull cells in lab to add the brightener you lost.

Tell us how it is going, I think you can save it!

Best regards,
Daniel Montañés
TEL - N FERRARIS - Cañuelas, Buenos Aires, Argentina
---
---
Q. Hi, I have an Acid Zinc Plating Barrel line. Every time I add Ammonium Chloride and Zinc chloride, then I plate, our first, second, third cycle has no good appearance?

1. Is there an easy way to dissolve the Chemical (NH4Cl/ZnCl) before I put in Barrels?
2. How can we activate the chemicals I add in a short time?
Eric Dimapilis
- Manila, Philippines
November 29, 2018
? Hi Eric, can you tell us a bit more about your bath? Is it solely ammonia chloride based or is there potassium as well? Do you have numbers for chloride content, and zinc metal content? What's your pH and temperature look like? When you say the first few barrels are unacceptable, what do the parts look like? Dark? Lack of adhesion? Barrel hole marks? Let us know so we might be able to help out.
Jordan Egnatoff
- Huntington, West Virginia USA
December 20, 2018
---
---
Q. I used Iran manufactured ammonium chloride for my baths. But I saw some dark areas on my zinc ingots and my baths aren't plating. How can I solve this problem ?
Huseyin Furkan
- Turkey Konya Karatay
January 2022
A. Hi Huseyin. Sorry to hear of your difficulties, but realistically you haven't yet provided a starting point to help you troubleshoot. Someone must give us an analysis of your plating bath, describe your plating parameters, and tell us the results of some Hull Cell tests, etc.

If you can do that, please fire away! If not, there are reputable suppliers of plating process chemistry in Turkey, and I'm confident that there are also plating consultants.
Luck & Regards,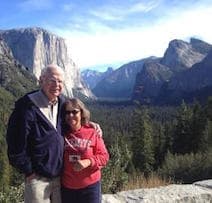 Ted Mooney
, P.E. RET
Striving to live Aloha
finishing.com - Pine Beach, New Jersey
January 18, 2022
---