topic 2258
Electropolishing or Chemical Polishing of Gold Q&A
A discussion started in 1998 & continuing through 2017
(1998)
Q. I'm looking for a way to etch and electropolish an approx. 70% gold, 30% platinum alloy. Please let me know if you have any suggestions or references I can look at.
Silvia Marinache
---
(1998)

Q. I require the process and chemicals for electropolishing gold, 18-22 carat ornaments

Please advice the availability of the same.

Thanks
Munis

MUNIS MOTIWALA




- sharjah, U.A.E.





---

(1998)

Q. LOOKING FOR CHEMICALS FOR ELECTROPOLISHING OR CHEMICAL POLISHING OF GOLD JEWELERY.

RAJA R.A.




- AL-AHMADI KUWAIT




---
(1998)
A. I was looking for the same information - specifically information on all types of electropolishing. Perhaps not much help but there was a chemical company out there called Metal Coating Process Corp.. They gave a dissertation on electropolishing - If anyone knows about this, they seem to!
Hope this was helpful?
Hank Merkle
---
A. Hi. Yes, Metal Coating Process Corp. specializes in electropolishing equipment, chemistry, and training.
Regards,
Ted Mooney, P.E.
finishing.com
Pine Beach, New Jersey
---
---
To minimize searching and offer multiple viewpoints, we've combined multiple threads into the dialog you're viewing. Please forgive any resultant repetition or failures of chronological order.
---
---
(1998)
Q. I am seeking advice upon the conditions for electropolishing gold. Initial trials with a recipe using a mixture of ethylene glycol and HCl have shown that it is not trivial in practice to find the conditions for polishing without deep etching. I would be pleased to hear from anyone with practical experience of this system, about the details of their procedure.
Trevor Rayment
Cambridge University - Cambridge UK
---
(1998)
Q. REQUEST INFORMATION ON ELECTROPOLISHING OF GOLD ORNAMENTS, i.e. 22 carat or 18 carat. please advice
MUNIS M. MOTIWALA
AL ASRIAH METAL COATING - SHARJAH,U.A.E.
---
(1999)
A. Gold Electropolishing must be run for few seconds and at very high temperature.
Operating conditions

Temperature 70 °C
Voltage 13 V minimum and it depends of the size of the pieces
Time 15 - 30 SECONDS
Tell me if the pieces you polish are produced by melting, or another method. And also the pretreatment you run before the electropolishing. Bye bye.
Giuseppe Pappi
- A.G.E. di G. Pappi - Vicenza ( Italy)
---
---
To minimize searching and offer multiple viewpoints, we've combined multiple threads into the dialog you're viewing. Please forgive any resultant repetition or failures of chronological order.
---
---
Jewelry mfgr. needs info about electro-cleaning and electro-polishing process
(2003)
Q. Hello everyone,
I am a jewelry Manufacturer Based in Mumbai(India). Basically I was looking for mechanized Polishing and cleaning techniques and any of those machines available. Moreover I want to know about electropolishing and electro-cleaning. These are several machines available for polishing gold jewelry but they are media based. I would be more interested in electro-polishing and electro-cleaning. Can anyone give me more information about these processes? Or any person who will be more helpful in this field replies will be appreciated.
Thank you,
Amit
[last name deleted for privacy by Editor]
Jewelry manufacturer - MUMBAI, Maharashtra, India
---
(2003)
A. ELECTRO POLISHING & CLEANING IS POSSIBLE ON GOLD BY REVERSE CURRENT TECHNOLOGY IN ELECTROPLATING.
SACHIN KHARATMAL
Mfg.ELECTROPLATING PLANT & MACHINERY - MUMBAI, MAHARASHTRA, INDIA
---
---
Electropolishing of single gold crystal
(2004)
Q. Hello,
In order to electropolish a Au (111) I use a cyanide solution (ammonia, KCN, H3PO4, K4FeCN6), and I'd like to know if it's possible to electropolish gold crystal by an other way or other solution.
Thanks in advance best regards,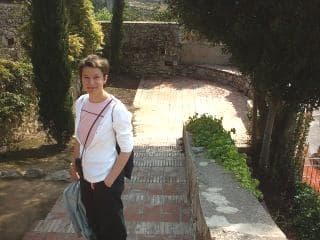 Stephanie Boussert
PhD student - Barcelona, Spain
---
Electropolishing Au/Ag white gold for bio-system
(2004)
Q. Hello,
I am a student majoring in material science and engineering at Johns Hopkins University. Recently, I started working on electropolishing white gold (Ag/Au alloy 11 K) to use that as substrate for building a bio-system. I need to get a mirror-like smooth finish. I am currently trying out recipes from a few patents - thiourea base solution and potassium cyanide base solution. I tried out the recipes different ways. However, the surface still looks worse than before polishing. I would like to know what people commonly use to make shiny white gold jewelry in jewelry industry. I am thinking that the different reaction rate for gold and silver might result in the rougher surface. Do you have any idea on this? I look forward to your advice.
Thank you!
Young-Ju Kim
student - Baltimore, Maryland, USA
---
---
(2005)
Q. Now, I use non cyanide electro-polishing solution for gold. But I don't know about it. I want to know about composition of solution, mechanical polishing and other suggestions.
UBONRATH
[last name deleted for privacy by Editor]
JEWELRY - BANGKOK, THAILAND
---
(2005)
A. Yes, there is non cyanide solution for polishing gold and silver.

adv.
Consult us if you need consultation.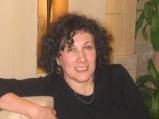 Anna Berkovich
Russamer Labs
Pittsburgh, Pennsylvania
---
---
(2005)
-- appended to this existing thread by editor.
Q. I'm trying to find out more about the chemicals and current density requirements for electropolishing of gold.
Thank you.
Mark Yeoman
Continuum Blue Ltd. - Lingfield, Surrey, United Kingdom
---
(2005)
Q. Could you do us your favour. We wanted to know what solution/chemical will be required for Electropolishing of Gold Ornaments. Constituents of Electropolishing Chemical/solution and its percentage. Its detailed procedure.

Regards.
P. K. Solanki
- New Delhi, India
---
---
(2006)
Q. I would like to put down a question based on Gwynne Edson's patent in 1986 on EP of gold alloys [Ed. note: See topic 82]. I think these questions will also help to answer some questions about general EP, which I am involved in particularly on CoCr alloys and stainless steels. My primary goal here it to understand the chemistry of EP so that I can improve processes that I use for EP of steels and other alloys.

Thiourea
Gwynne mentions that to EP gold alloys (and Cu and Ag) one needs thiourea, urea, a reducing sugar and an activating acid. My question is firstly what is thiourea, and what is its role in EP. Why does one need a reducing sugar and an activating acid. Does one need the acid to create conductivity of the solution? Gywnne also mentions that unfavourable oxidation can occur, could such reactions be responsible for deposits one sometimes sees on the surface of the workpiece. What is the role of the reducing sugar in this. What is the role of thiourea in these redox reactions?

My background on EP is from a metallurgists point of view, where we know that there is a window where EP occurs, outside of that window one gets pitting or etching. Also it is recommended in texts that chemicals containing heavy atoms such a glycerol or perchloric acid be used to stabilise the so called anodic layer which is postulated to form on the workpiece. How do these theories connect with the role of reducing sugars and activating acids discussed in Edson's patent.

Finally a commercial question, this work was obviously patented because it was perceived to be of commercial value. Why has EP not been more widely used as a finishing process for jewellery? It seems logical to me that EP is more attractive than mechanical polishing. Are there problems practically that I am not aware of?

Thanks!
Janet Basson
Research Engineer - Cape Town, South Africa
---
A. Hi Janet. Regarding why electropolishing isn't used on jewelry instead of mechanical polishing, I think the resulting surfaces are not as reflective because on a small scale the surface is wavier. Electropolishing is apparently excellent at dissolving asperities and generating a surface more like ocean swells than the plowed ground of mechanical polishing. But once you're down to that swells stage, I think electropolishing lacks the capacity to level them out to an optically flat surface because there isn't a significant difference in current density, nor anything else, between the crests and troughs of those gentle swells. Whereas, if you mechanically finish, you can level out those swells and can get a very flat surface even if, at a very small scale, it's full of clods and plow lines.
Regards,
Ted Mooney, P.E.
finishing.com
Pine Beach, New Jersey
---
---
Electrocleaning vs electropolishing of gold jewellery
January 11, 2012
Q. Hello, myself from India, a goldsmith. New to electroplating in my work. Bought a rhodium pen plating and gold 24 kt solution from reputed brand. How to clean my rings? I searched the net and get to know about electrocleaning. My problem is whether electrocleaning is different from electropolishing? Does electrocleaning cause gold loss? I am using soft white tip. Nobody near me to help answer my queries. Grateful if answered. Thanks.
Padmanava Jethy
goldsmith - Cuttack, Odisha, India
---
A. Hi Padmanava. Electrocleaning should not cause gold loss. Electrocleaning is about using electricity to separate water into hydrogen gas and oxygen gas, and making use of the formation of the resultant gas bubbles on the surface of the part to help 'scrub' it clean. Hydrogen bubbles forms on the cathode, and oxygen bubbles forms on the anode; and such electrocleaning can be done at either polarity.
Regards,
Ted Mooney, P.E.
finishing.com
Pine Beach, New Jersey
---
---
May 6, 2016
Q. Please tell me the chemicals required to make up the solution of electropolishing for gold jewelry I really need it as soon as possible.
Mr. Asif
- Karachi pakistan
---
---
Non-cyanide electropolishing of gold
May 12, 2017
Q. Electropolishing methods: describe non-cyanide gold-density solutions for current and voltage.

Thank you.

reza mousavi
teacher - tehran-iran
---
June 6, 2017
Q. Hi, all masters of electropolishing: Please tell me the voltage for electropolishing non-cyanide gold in the thiourea bath.
Thank you very much.
reza mousavi
[returning]
teacher - thran-iran
---
---
September 20, 2017
Q. Dear sir, I have a problem while doing operation of pink gold of 18kt. I have used all parameters; I used new compound for electropolishing. But there is no results at all. I try it for 50 mins. Please reply to me as early as possible, it's a kindly request to you.
Thank you
Amar kanojiya
Jewelry machine supply - Mumbai, Maharashtra, India
---
September 2017
A. Hi cousin Amar. Hopefully another reader can help you, but I don't see any information here whereby anyone can even begin to try to assist you. Have you successfully electropolished pink gold before? Have you successfully electropolished other gold before? Have you successfully electropolished anything at all before?
What voltage and current density were applied? What can you tell us about the composition of the electropolishing solution? What was the temperature and pH? Who did you buy the process from, and why aren't they helping you? Thanks.
Regards,
Ted Mooney, P.E. RET
finishing.com
Pine Beach, New Jersey
Striving to live "Aloha"


This public forum has 60,000 threads. If you have a question in mind which seems off topic to this thread, you might prefer to Search the Site