Live! From beautiful Pine Beach New Jersey: Welcome to the world's most popular metal finishing website
topic 19866
Cleaning zinc clad tabletop?
A discussion started in 2003 but continuing through 2018
2003
Q. Hi,
A bit out there on this one but maybe you can help? I recently bought a table which has a zinc clad tabletop,I think it has been lacquered although I'm not sure it could be a coating of some sort? but it still tends to mark especially if a wet glass is left on it for any length of time,any ideas on cleaning these out. I can live with marks, chips etc as I think this adds to the character but ring marks just look awful.
Thanks in advance,
Dan Noble
- Hampshire, UK
---
2004
Q. I have the same problem with my table top - does anyone have the answer?
Sue Rathmell
- London, UK
---
---
December 10, 2012
-- this entry appended to this thread by editor in lieu of spawning a duplicative thread
Q. I have used a small antique, french medicine cabinet (which I was told was made of zinc … perhaps it is not zinc but some other painted/aged metal?) as a small washstand in my party 1/2 bath. It was drilled and outfitted with a glass vessel sink, wall-mounted taps, and I was thrilled. NOW, not so thrilled.
The hand soap, and/or any soapy residue which drops on the top has terribly marked it. I have used an ultra fine grade steel wool, gently working on the raised whitish rings and/or circles from soapy residue and it has removed the white marks but it also removed what must be a stain of some sort, leaving me with silvery metal spots and/or rings on the brownish surface. Sigh.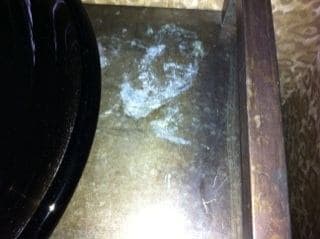 My question is: can I lightly abrade it, stain it (with what?) and then seal it with a polyurethane of some kind? I cannot change it out … into it with a $mall fortune in plumbing co$t$, etc., but I am very capable of fine brush work which will be required around the vessel … sigh … but have few options. I have dabbed certain stains on the spots but they lift right off. I tried to dry brush them with my oil paints. It's all been a disaster. I have put out a lot of hand towels for now which covers the mess. Willing to work hard but just don't know the materials to use on zinc/metal to make it impenetrable to soap and water.

Hoping for a miracle. Thanks. JP
J P Kennedy
- Atlanta, Georgia, USA
---
---
July 28, 2014
Q. I have a zinc dining room table that has slowly been acquiring small squiggly black lines across the top. They look like pen marks or thin little cracks but are completely smooth to the touch and impossible to wipe clean. They don't seem to be associated with areas of higher use, just randomly appearing throughout.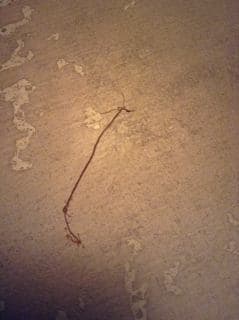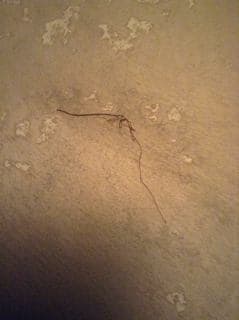 I can't figure out how to get rid of them and am afraid to try anything that might scratch the table's surface. Any idea what might be causing this and how I can fix it?
Erica Guthrie
- Atlanta, Georgia USA
---
---
September 21, 2014
Q. This question replicates another on a similar site, but here goes ... a client of mine has bleached a zinc table top with lemon juice. Can the original be recovered? I am no chemist! HELP please, this is outside my comfort zone.
George Judd
antique Restoration - Salisbury Wiltshire U.K.
---
October 2014
A. Hi George. This is not a stain, where you remove the stain and you're back to original. This is, as you say, bleaching -- so there's no "removing" the bleaching, there is only "restoring" the coloration, and we don't know what "the original" look was. Time and patience might restore the look, but there are black patina solutions for zinc that would hurry it along and might be what you're going for. Good luck!
But "similar site"?! There is no similar site! Take it back or we'll sic the dogs on you :-)
Regards,
Ted Mooney, P.E.
finishing.com
Pine Beach, New Jersey
Striving to live "Aloha"
---
---
Zinc vs. steel for a desktop
March 4, 2015
Q. Contemplating making a desk; want to cover it in metal -- sheet metal to be more precise. I was told to use zinc. What's the benefit of zinc vs. steel. Can I still acid wash some patina into the new metal like you can with the zinc. Is the zinc better for some reason. It's going indoors anybody have some insight for me.
Rob Val
Do it yourselfer - USA
---
---
Stripping & re-patina of zinc counter
June 15, 2015
Q. I have done patina for years but on copper & brass more than not. I have a client who has a zinc counter with a light patina (most likely spritz applied). There has recently been a contaminant introduced to the counter that darkened portions of the counter. The counter has been protected by wax only. I have been asked to remove the existing patina and re patina to match the original. I would seem to me there are 3 basic steps:

1. Remove the wax- That's a no brainer.
2. Strip the existing patina. This one is a little more tricky. I assume that a diluted acid is the best way to get back to bright Zinc? My years of experience on other metals tells me this will be a bit difficult to restore back to raw zinc without leaving some discoloration behind. I fear that just allowing the cleaned and rinsed surface to air dry will create mottling. Most likely compressed air should be used to dry the top more quickly and evenly.
3. Re patina the zinc to match the original. Though cupric sulfate seems to be the most common chemical used, dilution rate will mean everything. My research indicates that the original finisher used "Sure Thin Super Antique Forty". I have not been able to locate this product and question whether or not it is even necessary. How will the acid washed surface react to the patina as apposed to unfinished zinc? My guess is it will react quicker but I do not know.

Any advise from a professional who has had first hand experience with my particular situation would be more that appreciated.
Fred Johnson
professional finisher - Carbondale, Colorado USA
---
---
February 12, 2017
Q. I have a zinc top table that I am using on a screen porch. It has been coated with something that is now peeling. How do I remove all of the coating and what do I put on it to protect it?
Becky Shelly
Homeowner - Atlanta, Georgia USA
---
February 15, 2017
Q. We purchased a zinc topped wooden table to be used outdoors. However, the surface becomes so hot in the sun that it makes the table unusable. What could I cover the table with that will not get hot. I don't care about covering the zinc. I simply want a usable surface. Thanks all.
Judith Weldon
- Atlanta, Georgia USA
---
---
May 8, 2017
Q. Hi,
I just purchased a zinc top table at a huge restoration hardware sale. It isn't really meant for outdoors but I am here in So Calif. so figured I could get away with it. However it poured yesterday! haha. But I like rustic and figuring it will weather. Wondering now tho what it will weather to? Should I put any kind of waterproofing protectant? I got such a screaming deal on this beautiful table because it has some scratches on the zinc top, wasn't sure if that will make rusting more of an issue?
Thanks in advance for any advice!
Karen Kaemerle
- Dana Point, California, USA
---
---
My zinc clad table is rusting
May 25, 2017
Q. I have a zinc clad over steel table that I am using on my screened porch. A while back you had answered a question for me about removing the lacquer on top which was peeling. We did that according to your recommendations and it worked well. Now, I am seeing a lot of white on the zinc and recently saw rust. Can I clean all of this and put a coating on top that will keep this from happening?

I paid a lot of money for this table and was never told that it could not be used outside until I contacted the company about my problems. The company will not help at all.
Becky Shelly
[returning]
- Greensboro, Georgia
---
---
June 22, 2017
Q. I have a zinc top table that I purchased from Restoration Hardware. One of my kids got permanent marker on the top. RH is no help with suggestions of how to remove it and the manufacturer is overseas.
Suggestions on how to remove it without destroying the rest of the finish are welcomed!

Jodi Morrison
- Madison, New Jersey, USA
---
---
September 24, 2017
Q. Hi. I purchased a zinc table from made.com recently and my daughter just spilt nail varnish remover on it. It turned white and I scraped it with my nail thinking I was getting rid off the nail varnish remover (shows how much I know!) It lifted some kind of coating off and those areas are shiny now. I was googling out of desperation and saw this thread. Anything I can do to fix it please? Thank you very much.
Regards,
Yekbun
Yekbun Beydogan
- Bromley Kent England
---
---
September 26, 2017
Q. I have a brand new zinc dining room table from RH that has started to show small squiggly black lines across the top. They are completely smooth to the touch and are scattered throughout the whole table top. What is this, why did it happen, will it continue and can it can be removed? Thanks!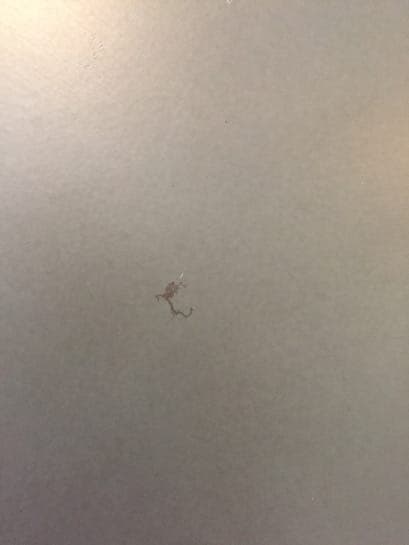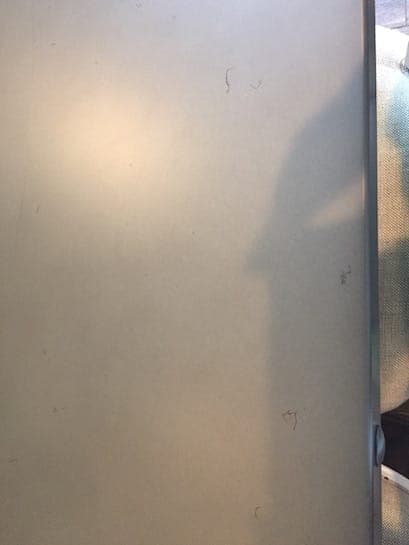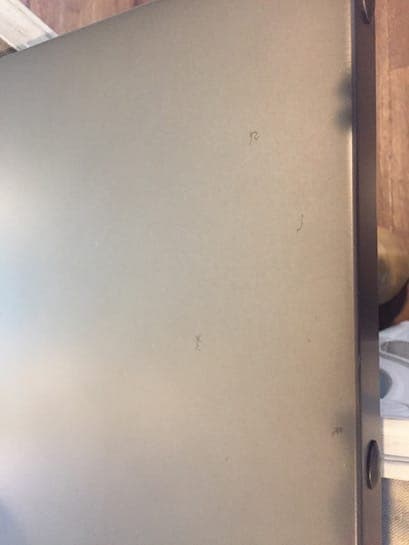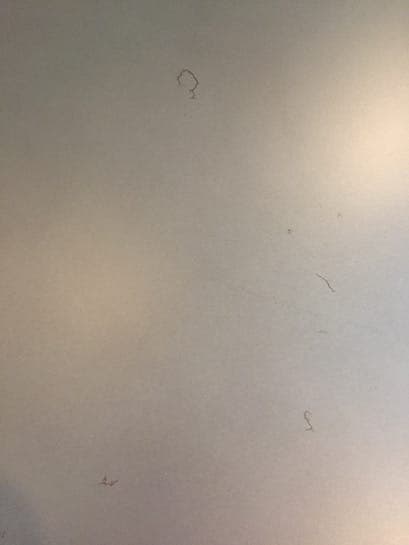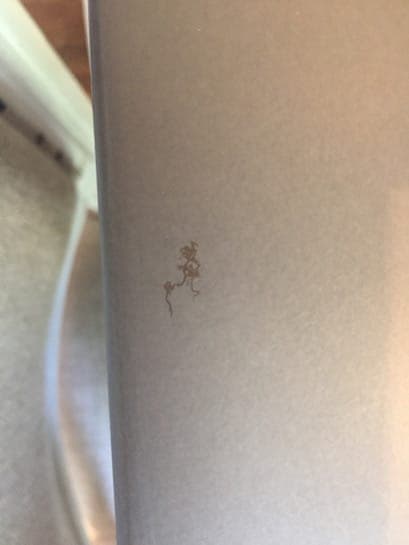 Ankita Patel
- Belle Mead, New Jersey
---
---
January 25, 2018
Q. I just wrapped a table top in zinc and I am finding it is very sensitive in getting marked with almost everything it has made contact with - cardboard, shirt,towels,fingers you name it. Issue now is all of these marks look bad on the surface and I just want to get it back to a uniform finish. I tried vinegar, this only removed finger prints, and lemon juice which just added more cloudiness. First time working with zinc, please advise as this table is for my sister and I can't give it to her as is.
Josh harrell
- Midlothian, Virginia, USA
---
---
May 27, 2018
Q. I bought a zinc/metal coffee table at pottery barn. When you put your feet on it it picks up the oil from my feet and is now shiny and very conspicuous in that area. Is there a way to fix it?
Linda sutherland
- Indio, California, United states
---
July 4, 2018
Q. I bought a zinc topped table for outdoor use. It sits under a fir tree and has gotten a lot of sap on the top. I looked online and saw that rubbing alcohol was recommended to remove sap or pine tar. I used it and some of the spots have come clean, others won't clean up. They turn brown when I apply the alcohol. In addition there are areas with white speckles. I bought zinc because I like the patina, ring marks don't bother me. But these brown smudges and white irregular marks just look dirty. Hate to cover it with a tablecloth as I really wanted zinc. Any ideas or suggestions on how to clean it. Thanks.
Marta Naber
- Calistoga California USA
---
July 4, 2018
Q. Thank you, I will try the WD40 (I did try nail polish remover in addition to the alcohol) and let you know how it works. If it does work should I try to add a coating to the zinc? Or just clean it with WD40 as needed?
Marta Naber
[returning]
- Calistoga, California USA
---
July 11, 2018
Q. Hi again. I tried the WD40.
Did not work.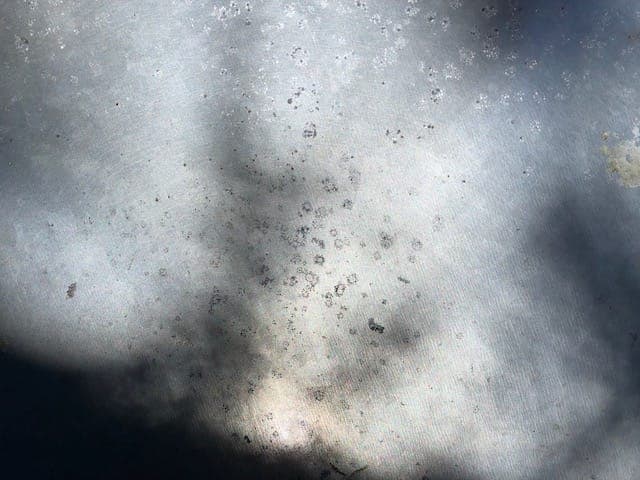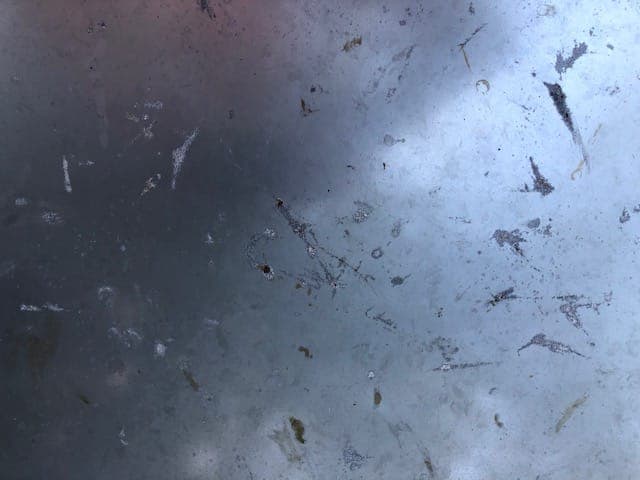 I guess I will have to use a tablecloth. Can't move it as it is the only spot in the yard for a table
Please let me know what you think. Thank you.
Marta
Marta naber
[returning]
- Calistoga California USA
---
---
August 20, 2018
Q. I have a zinc top table that I aged with copper sulphate.
We had a water cooler on top, which I placed on a foil wrapped circular cardboard base (from a cake) and I now have a brown stain in this area
I have tried to rub it out with steel wool and re-age it, but I still have some brown reappearing.
Please advise.
Deb bell
- Melbourne, Australia


If you have a question in mind which seems off topic, please Search the Site