Live! From Pine Beach NJ: The world's most popular metal finishing website, and the internet's friendliest corner
topic 17007
Pretreatment and plating Ti6AL4V
2002
Hi,
I'd like to have some help to discuss my suggestion for plating nickel on titanium Ti6Al4V.
1. Blasting with dry 120 grit aluminium oxide or with wet 500 grit aluminium sludge.
2. Rinse.
3. Electro cleaning for 1 minutes.
4. Rinse in citric water (It's to complex binder the TiO2.)
5. Etch in HNO3-HF for 1 minute. (It's for the Alpha phase)
6. Rinse in citric water.
7. Etch in HCl-NaF-NaCl for 1 minute. (It's for the Beta phase and also to activate the Vanadium which will be passivated in HNO3-HF.
8. Rinse in citric water.
9. Etch in Na2Cr2O7-HF for 5 minutes.(It's for the Alpha phase and also to clean the area from aluminium oxide from step No 7
10. Rinse in citric water.
11. Activation in Citric-HF for 1 minutes. The area should be light grey like a stainless steel surface at this step.
12. Rinse in citric water.
13. Nickel strike with a high CD for a few sec, and after that normal CD. (It's to get a Titanium hydride at the surface.
14. Nickel plate.
15. Bake at 480 °C.
All these pretreatment steps and plating are done in an argon air atmosphere. This pretreatment should give an adhesion about 150-300 Mpa. I hope people who enjoy this site here at finishing.com will discuss this operation so it could be better.
Best Regards,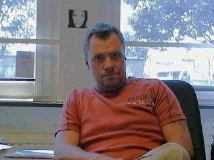 Anders Sundman
3rd Generation in Plating
Consultant - Arvika, Sweden
---
2002
Have you attempted this yourself with success? I like the citric rinses; makes a lot of sense. j
Jon Quirt
- Fridley, Minnesota
---
2002
Jon,
Yes this pretreatment step work for me. The adhesion I have got is from 58-80 Mpa. Next step for me is to se if the adhesion will be better if the bake is 4 hour instead for 2 hour. The citric acid is to complex binding the titanium oxide.
Anders S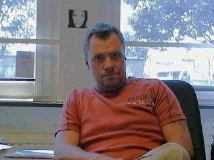 Anders Sundman
, 4th Generation Surface Engineering
Sundman & Nylander AB
Arvika, Sweden


If you have a question in mind which seems off topic, please Search the Site