The world's oldest & most popular finishing site, and striving to be its friendliest corner
topic 40558
Poor adhesion of plating onto titanium
2006
Q. I need to electroplate silver onto grade 2 titanium and have pickled the titanium in 1% HF acid but am still getting poor adhesion.
Andrew Hunt
inventor - Wales, UK
---
2006
A. Getting good adhesion on titanium is very difficult and usually involves more than a one-step pickling process. ASM Metals Handbook Vol. 5, Surface Engineering, has a good chapter on preparation of titanium for plating. There is also a procedure to nickel plate the titanium and then bake it for diffusion, ASTM B481 [link by ed. to spec at TechStreet], which may be applicable to your needs.
Ted Mooney, P.E.
finishing.com - Pine Beach, New Jersey
Striving to live Aloha
---
2006
A. Hi Andrew.

Try to blast the area before pretreatment steps. Rinse the part in a citric acid before HF pickling.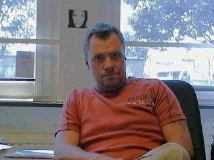 Anders Sundman
3rd Generation in Plating
Consultant - Arvika, Sweden
---
2006
A. The Nickel Plate and diffusion bake is the way to go but try wet blasting the part first with a 1000 mesh novaculite, pickle in hydrochloric acid and a rochelle salt dip before plating with ELECTROLESS nickel. This is a proven method.
Tim Hamlett
decorative plating - Miami, Florida, USA
---
2006
A. Long time ago, one of our workers inadvertently overheated a section of the electric immersion titanium heater of our electroless nickel bath due to insufficient level. The heater had been picking up a lot of EN plate for several shifts (over 20 mils) due to lack of time to strip it. The EN plate practically welded to the Ti heater and proved impossible to scrape off on that section. No need to say there was no activation or special procedures to improve adhesion. Only a short time at about 500 °C.
Guillermo Marrufo
Monterrey, NL, Mexico
---
2006
Q. Hi thanks all
The titanium parts are laser mirrors and nickel is a bit of a problem, I am going to try a gold strike next. I knocked up a silver strike; this did help a bit.
The mirrors are highly polished titanium and the optical face needs to be silver or gold, and in the UK technical plating is disappearing unfortunately.
Andrew Hunt
[returning]
inventor - Wales
---
2006
A. Forget electroplating. Titanium is a difficult substrate. I suggest that you talk to your local university. Find the guy with the electron microscope and buy him/her a pint. They will have a simple vacuum evaporation or sputtering set up which could be just what you are looking for if you only need a thin coating. (Call it PVD and they will be impressed) Physical vapour deposition.
Good luck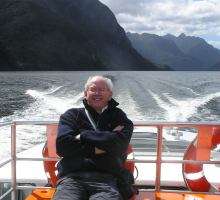 Geoff Smith
Hampshire, England
---
2006
A. Years ago, I experimented on Gold Plating onto Titanium Bangle Bracelets. I end up making my own gold strike out of gold Hydroxide and Hydrofluoric acid. After HF etch, DO NOT Water rinse, Go live into the HF-Gold Strike until completely covered, Now you can plate whatever you want.
We never went into full production with this procedure, because we went into PVD(Magnetron Sputtering).
Sputtering directly onto Titanium substrate with gold, titanium Nitride, titanium carbonitide or other metal, adhesion was not an issue.

Good Luck.
Hamilton M. Solidum
- Mays Landing, New Jersey
---
---
November 29, 2011

-- this entry appended to this thread by editor in lieu of spawning a duplicative thread
Q. I would like to electroplate gold onto titanium for a biological application. Is there any way to do this without first plating with copper or another metal?
John Wironen
product designer - Topsham, Maine, U.S.
---
November 30, 2011
A. Hi, John.
We appended your inquiry onto a previous thread which suggests that sputtering rather than electroplating is the better way to put gold directly onto titanium.
Regards,
Ted Mooney, P.E.
finishing.com - Pine Beach, New Jersey
Striving to live Aloha
---
---
October 17, 2012
Q. Hi,

I am trying to coat titanium with gold in order to provide a suitable material for low temperature brazing. I have tried using PVD, however the gold layer seemed to pull off the titanium surface and into the braze. All attempts failed instantly. Although electroplating would be more difficult, am I likely to get a stronger bond? Are there any tricks to getting better adhesion in the PVD samples?

Cheers,
Chris
Chris Dodds
- Sydney, NSW, Australia
---
October 18, 2012
A. Hi Chris. Hopefully a PVD applicator will share those tips.
In addition to the tips for plating onto titanium that are shown above, please also see letter 13456 -- an informative and engaging dialog on the subject. Good luck.
Regards,
Ted Mooney, P.E.
finishing.com - Pine Beach, New Jersey
Striving to live Aloha
---
October 19, 2012
A. It depends on the materials you are brazing, the temperature and environment. During brazing process material from the mating parts diffuse into each other and form alloys. In some cases brazing is done in an inert atmosphere or vacuum to avoid oxidation. In this case it is possible that gold is diffusing readily into the mating part rather than titanium. The latter may not be diffusing at all. At high temperatures Ti reacts readily with many metals. One can use Ti coating for (vacuum) brazing ceramics, graphite, etc., in which case it helps in wetting the surfaces with filler material.
H.R. prabhakara
plasma - Bangalore, India
---
April 19, 2017
A. Sputtering or evaporating gold onto anything is usually started with a thin layer of titanium or chrome to adhere the gold ... otherwise you get the peeling that you described.
Jay Vincent
OSU - Columbus Ohio USA