Live! From Pine Beach NJ: The world's most popular metal finishing website, and the internet's friendliest corner
topic 13456
Blistering problems in Nickel Plating on Titanium
Need to electrolytic nickel and silver plate small titanium tubes (3x 1 cm). Contact point only through small hole in base ( two pin standard jig ). Difficulty in activating surface before nickel strike especially after stripping rejects in nitric acid.
Brian Grieves
- Wakefield, West Yorkshire, UK
---
Titanium is a very difficult metal to activate and to keep it activated as it processes from one tank to another. You fail to say what your activation step is. There are several published processes and most are many stepped. A lot will depend on how good you need to have the adhesion, good enough to get by or great.
James Watts
- Navarre, Florida
---
I have never done this, but I was once told by a very reputable electroplater titanium can be electroplated. The important things is to get good adhesion, this is accomplished by using a compressive deposit and mechanical abrasion. Mechanical abrasion can be achieved with grit blasting, vapor blasting, glass bead blasting. Use a nickel strike solution to assist adhesion.
Titanium can also be electrochemically processed by etching in a solution of:
NH4HF 10-40 g/l
H2SO4 5%v/v
Temp 20° C
Leave for 30 secs or more AFTER gassing starts.
The titanium is then activated in:
HF(40%) 50-70 ml/l
HNO3 50-100 ml/l
H2O2 100-200 ml/l
Temp: RT
Time 5-10 secs
Once activated, the titanium can be strike plated with Woods Nickel. It is essential that NO RINSING takes place between the activation and strike plating. I believe this was documented in Trans. IMF. 1966 p74
There are a couple of of other activation solution compositions for pure or alloyed titanium:
a) Pure Ti
HCl (35%) 500 ml/l
TiCl4 (15%) 10-20 ml/l
Additive 1g/l sulphuric and sulphamidic acid
Temp: RT
Time: Until uniform gassing
b) Ti Alloys
DMF 400-600 ml/l
HF (40%) 100-150 ml/l
Additive 2 2-3g/l aryl compounds
Temp: RT
For a nickel strike, use a Woods nickel or one of the following:
a) Woods nickel strike:
NiCl2 240 g/l
Concentrated HCl 12 ml/l
Temp 35-50° C
c.d. 5-10 A/dm2
Time 1-3 minutes
b) Nickel sulphamate based:
Ni(NH2SO3)2 320 g/l
H3BO3 30 g/l
HCl 1.2% vol
pH 1.5 max adjust with NH2SO3H
Temp: 27-38° C
c.d. 1-10 A/dm2
Time 30-60 secs.
Alternatively, a fluoride based nickel strike:
c) NiSO4 200 g/l
H3BO3 20-30 g/l
NH4HF 10 g/l
pH 1.5-2.0
Temp: 27-38° C
c.d. 5-10A/dm2
Time: 1-3 mins.
Once metallised, heat treat to 190-400° C as this improves adhesion.
I hope this solves your problem.

Trevor Crichton
R&D practical scientist
Chesham, Bucks, UK
---
Titanium absolutely can be plated with very good adhesion, but it is a process that demands attention. A company that I worked for was one of the first in the US to do it. I have seen about 20 different processes, all claiming to be the best. All were multi step prep. Whoever is going to do it should do a thorough research of the literature lab trials and then pilot plant the two that look the best. It is not like plating steel.
James Watts
- Navarre, Florida
---
2003
-- this entry appended to this thread by editor in lieu of spawning a duplicative thread
After Nickel Plating the Titanium and post bake(to harden the nickel), the part itself, which is round and about 3 inches, begins to blister and chip. Prior to the "baking", the part itself is fine, which leads me to question whether to bake the part or not?
Also is it okay to use an Alkaline copper to strike the part? Alternative methods to nickel plate the titanium would also be welcome.
Regards,
Michael Gariver
finishing - Ventura, California
---
2003
Sounds as if you are losing adhesion due to inadequate pretreatment or co-deposition of hydrogen that is released by the thermal treatment. Try looking at the entries above where plating onto titanium has been discussed.

Trevor Crichton
R&D practical scientist
Chesham, Bucks, UK
---
2003
You need to look at your cleaning and prep process to eliminate it as a root cause of your adhesion failures. Is your blast media clean? Are you plating immediately after blast. Are you using concentrated HCl for etching? Are you using a rochelle salt solution after HCl then acid copper plating? Are you checking for adhesion of your copper to base metal? Are you giving your bath a 1-2 volt hot shot when introducing parts into you EN bath?
Mike Perez
jet engine overhaul - San Antonio, Texas
---
2003
Titanium oxidizes extremely rapidly, enough to cause adhesion failures. There are probably as many ideas on the "best" process as there are platers doing it.
I would suggest that you do a search for processes and try the one that you feel most comfortable with. If that fails, try the next most comfortable one.
From my exposure to one of the first commercial processes is that it requires very aggressive etches and must remain wet at all times until it gets into the EN tank.
There are a lot of differences of opinion on copper or Woods nickel strike.
My nickel goes with a high acid percentage woods nickel strike.
James Watts
- Navarre, Florida
---
2003
Hi.
I agree with Jim try to do a research study on what method has be writing on about plating on titanium. I know I have some letter at finishing.com on it about pretreatment for titanium, you can search on my name or plating on titanium. I can give you some research article.
EW Turns J.W Browing and R,L Jones Electroplated titanium properties and effect, Plating and Surface Finishing May 1975 page 443-451.
M Thoma plating on titanium , Plating and Surface Finishing May 1983 page 160-165.
CG Jones Electro plated coating for engineering application, Proceeding International Conference Designing with Titanium Institute of metal 1986 page 191.
M.Thoma plating on titanium Alloys 850716,MTU Motoren-und Turbinen-Union Munchen GmbH.
Metal Finishing Guide Book 2000 page 204.
United States Patent 4,127,709.
ASTM B481 [link by ed. to spec at TechStreet]-68 Standard practice for preparation Of Titanium alloys for Electroplating. United States Patent 4,127,7
Best regards,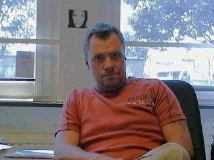 Anders Sundman
3rd Generation in Plating
Consultant - Arvika, Sweden
---
2004
-- this entry appended to this thread by editor in lieu of spawning a duplicative thread
This has been discussed before, however I am still trying to find a viable production method to nickel plate titanium. I know there is a shop in Mass. that nickel plates THEN fuses the plating in an argon filled furnace. He has a proprietary way to accomplish this process. I was hoping someone may know of an alternative method?
Bill Ferree
coating manager - Houston, Texas
---
2003
Hi, Bill. I am not familiar with what the shop may do, or consider proprietary, or have patented. But it is well known that adhesion onto titanium can be improved by baking after striking to allow nickel to diffuse into the substrate; I have heard this countless times over the years of running finishing.com. I think you have the principle right, and now it's a matter of making sure you are not violating patents, then developing your own diffusion regimen. Good luck.
Ted Mooney, P.E.
finishing.com
Pine Beach, New Jersey
We need "Aloha" now more than ever
---
2004
A nickel diffusion heat treatment (HT) is given in ASTM B481 [link by ed. to spec at TechStreet]. It may adversely affect properties of heat treatable alloys such as Ti-6Al-4V. Ideally, one plates onto initially solutionized Ti alloy and conducts the diffusion HT to also serve as the artificial aging (precipitation hardening) HT. After any HT, the surface must be activated before further plating.
Ken Vlach
- Goleta, California
Finishing.com honored Ken for his countless carefully
researched responses. He passed away May 14, 2015.
Rest in peace, Ken. Thank you for your hard work
which the finishing world continues to benefit from.
---
2004
Hi,
I have published here on this forum one method for plating on titanium Ti6Al4V with electroless nickel, letter 278 with this method will show adhesion of 90 Mpa. But with selective nickel plating I have received up to 300 Mpa in a argon filled tent and after that heating in a furnace at 450 °C.
Regards,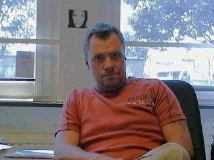 Anders Sundman
, 4th Generation Surface Engineering
Sundman & Nylander AB
Arvika, Sweden
---
2004
I am not particular as to the type of material applied to titanium - I am simply trying to encapsulate the reactive titanium in order to apply a noble metal plating on top of the flash coating. The initial plating can be nickel, copper , etc. Of course, bond strengths are paramount.
Bill Ferree
- Houston, Texas
---
2004
Ref book-plating over Ti with very good adhesion after phosphoric acid anodizing. TRIED-nickel sulfamate , silver directly to titanium after sulfuric acid anodizing for approx. 30 minutes-chisel test very good.
Good luck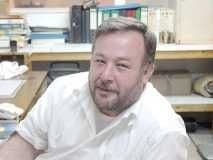 Cair Shishani
aircraft maintenance
- Al Ain, UAE
---
January 9, 2013

-- this entry appended to this thread by editor in lieu of spawning a duplicative thread
Q. Please advice what is the concentration of nickel strike solution better for titanium material before silver plating?
Arumugam Solai
- Singapore
---
---
December 14, 2013

-- this entry appended to this thread by editor in lieu of spawning a duplicative thread
Q. I have a nickel plated titanium Housing (~3" x 6" x .4") . After nickel plating the Housing is returned to a Machine Shop for selective removal of the nickel plating along top surfaces. . What we are finding is that sometimes the nickel plating flakes/peels at the top of walls on this Housing. We have measured plating thickness and have found that the area where we usually see flaking corresponds to the spot of maximum nickel plating thickness (>.0015").

Will nickel plating flake when being machined if it is on this thick? I do not think this is a coincidence and would like to hear any thoughts.

Thanks in advance!
Bill Pinzon
- Greenlawn, New York
---
December 23, 2013
A. Hello Bill,
I responded to your question a few days ago, but my response was deleted for some reason. So I'll try again.
What is the Ni plating difference from lets say the center of the part to the area that your having the peeling? If the plating thickness is extremely higher at the problem area the current should be reduced to get a more even thickness distribution. Secondly, the Ni deposit could be stressed. Are you using a Sulfate or Sulfamate Ni bath? As you may know Ni Sulfamate has a lower stress value in the deposit than a Sulfate type does. When was the last time the bath had an analysis for stress reducers and metallic contaminants? I don't see a problem with machining Ni at a thickness of approx. a mil and a half. Let us know how you make out.
Mark Baker
process engineer - Malone, New York
----
Ed. note: Apologies. Finishing.com accidentally overwrote the copy of this thread which contained Mark's earlier reply.
---
---
February 17, 2014
Q. Hello,
I have a problem with nickel plating on titanium. The process which I use is: first, alkaline cleaning; rinse; acid cleaning with sulfuric acid; rinse; etching with 20 g/l HF and 15% nitric acid; rinse; low etching with 5 g/L HF and 8% nitric acid; rinse; and electrolytic nickel with a current of 7 A/dm2. Afterwards the sample is baked at 460 °C for 2 hours.
Sometimes the process is ok and another time is not ok and I don't know why.
Could someone help me, please? I don't understand where is the mistake.
My mistakes are some places on the sample without plating, no adhesion on the corner.
If someone could help me, I would thank you.

Thanks very much
LAURA TRIGUERO
- dosbarrios, Toledo, España
---
March 28, 2014
A. Laura,
Can you add a mechanical abrasion step prior to the wet processes? I recommend such a change to improve results. Good luck.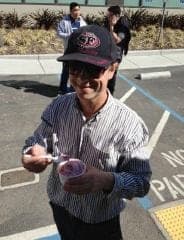 Blake Kneedler
Feather Hollow Eng.
Stockton, California


If you have a question in mind which seems off topic, please Search the Site