topic 16063
Stainless Steel vs. Galvanized vs. Zinc Plated Fasteners
A discussion started in 2002 but continuing through 2018
2002
Q. My company is developing an outdoor product line which is primarily made up of 6063-T5 aluminum extrusions. We decided to switch to all 18-8 stainless steel fasteners for corrosion resistance, but there has been some second guessing as to why we didn't decide to use zinc plated steel fasteners. One reason for the questions is because of the higher cost of the stainless fasteners. In our application, a hex bolt is slid into a channel in the aluminum extrusion, and a the assembly is fastened together with stainless steel brackets. The concern that we have is with the potential for galvanic corrosion due to the fact that we have dissimilar materials in direct contact with each other.
My question is, would zinc plated fasteners be a suitable alternate to the stainless steel fasteners? How would the appearance of the bolts (rust) compare to that of stainless over a period of years in an outdoor environment? How much galvanic corrosion would we see with the zinc plated fasteners as opposed to with the stainless steel?
Thanks for any help you can provide?
Scott Liebert
- Milwaukee, Wisconsin
---
2002
A. I have seen stainless fasteners used on architecturally anodized aluminum in outdoor exposure without any substantial problems, and suspect that it will be acceptable. I am a bit confused by your somewhat offhand reference to stainless steel brackets because these would (theoretically of course) cause the aluminum to galvanically corrode regardless of the fastener material, and being bigger in surface area than the fasteners should probably be a bigger concern.
You probably know that, were it not for its toxicity, the ideal fastener material is cadmium plated steel. It is so close to aluminum on the galvanic scale that there is no galvanic corrosion, it is corrosion resistant itself, if thick enough, and it has great lubricity. Nonetheless, cadmium is a cumulative poison, should be reserved for only the most critical applications, and even there is being rapidly phased out.
The next best material is aluminum plating or coating, again because the galvanic potential is zero. You can investigate Ivadizing for vapor deposition of aluminum, or AlumiPlate for electroplating of aluminum. But I fear that you may find the cost unacceptable for anything but airplanes.
All of the above not withstanding, you didn't mention how the aluminum is corrosion proofed, so the question remains a bit open. But zinc plating is not a good idea in my opinion, and I think it will be short lived. Stick with the stainless :-)
Ted Mooney, P.E.
finishing.com
Pine Beach, New Jersey
---
---
2003
Q. What is the difference in years of exposure between stainless steel and zinc plated steel? We produce outdoor signs and am considering using zinc plated steel fasteners instead of stainless steel for cost savings. These fasteners are all used to hold down PCB's that are housed inside a waterproof enclosure. The sign is convection cooled so the internal air is continually exchanged with the outside air. These signs are sold primarily in the United States coast to coast.
Greg Schleusner
- Milwaukee, Wisconsin
---
2003
A. Moving from SS to zinc plating is a big transition. It would be fair to use zinc-alloy plated fasteners with zinc-cobalt or zinc-iron, which will have an equal if not better service life of SS.
Khozem Vahaanwala
Saify Ind
Bangalore, Karnataka, India
---
2003
-- this entry appended to this thread by editor in lieu of spawning a duplicative thread
Q. I have heard many different answers from people who seem to know what they're talking about, but I would like to post this simple question here. What are the basic differences between Zinc plated, Stainless Steel, and Galvanized when speaking about fasteners (screws, lag bolts, etc)? How do the manufacturing processes differ, and which is more resistant to water?
Ron Clark
Hardware store employee - Austin, Texas
---
2003
A. Stainless steel fasteners are made of solid stainless steel, not coated with it. So if the type of stainless steel chosen is corrosion resistant to the environment it is placed in, it can last essentially forever. The better grades of stainless, like 316SS, can hold up indefinitely in most environments. Even 303 stainless is an excellent choice much of the time.
Zinc plated and galvanized fasteners are made of steel with a sacrificial zinc coating. That coating is eventually consumed. Galvanized coatings are almost always several times thicker than electroplated coatings, so galvanized fasteners greatly outlast zinc plated fasteners.
I would like to agree with my extremely knowledgable friend Khozem, but can only do so with the qualification that his answer applies to Greg's question (which he was addressing) -- but not necessarily the general case.
Ted Mooney, P.E.
finishing.com
Pine Beach, New Jersey
---
---
July 30, 2009
Q. My company is producing small gasoline engines; we sell our product to Southeast Asian for the long tail boat. Recently we met a serious corrosion on outside fasteners produced by zinc plating; the material of fasteners is low carbon steel. It is been use for affixing some steel stamping parts and plastic panels. I am not sure if there are some galvanic corrosion between fasteners and other dissimilar parts, considering from cost, do we have any other proper choice or solution?
Nick Lu
- ChongQing China
---
July 31, 2009
A. Hi, Nick. There are many choices for fastener coatings including galvanizing, organic coating, mechanical plating, electroless nickel plating, zinc alloy platings, aluminum Ivadizing, and so on.
But I'm afraid that I don't understand your question, and don't understand the application in a "long tail boat" -- is this a small boat with a small outboard motor mounted on a long stick-like lever on the back of the boat? You need to determine whether there were or weren't galvanic compatibility issues (and you haven't told us what other metals are involved), and you have to determine whether the plating was defective in this particular case, or whether zinc plating is a bad specification. Zinc plating is rarely sufficient for exposed outdoor use, especially in a marine environment. For underwater use forget it.
No other corrosion resistant coating will be as inexpensive as zinc plating though.
Regards,
Ted Mooney, P.E.
finishing.com
Pine Beach, New Jersey
---
August 6, 2013
A. No doubt that Zinc plated fasteners are a cost effective solution. But during the acid dipping process prior to plating Hydrogen will penetrate into the fastener surface and shall remain entrapped due to Zinc plating. This will make the fastener brittle and is called HYDROGEN EMBRITTLEMENT. This will create micro cracks on the surface of the fastener which will propagate over a period of time, which will lead to failure of the fastener after a long time (say 6 months to one year). Hence you need to ensure that the plated fastener has undergone hydrogen de-embrittle treatment prior to use.
SANDEEP VIJAYAKUMAR
- BANGALORE, KARNATAKA, INDIA
---
October 2013
A. Hi. While Sandeep is right that the fasteners -- unless they are cheap unhardened low strength steel -- are subject to hydrogen embrittlement and require baking, and we appreciate that warning ... his post seems to imply that zinc plated fasteners would otherwise be satisfactory. I think they won't be. I feel Nick's poor experience is probably not an anomaly, but what is to be expected from zinc plated fasteners in many situations of outdoor exposure.
Regards,
Ted Mooney, P.E.
finishing.com
Pine Beach, New Jersey
---
---
June 11, 2014
Q. Hello. I am currently reviewing products provided on a large project in Honolulu. The equipment in question will be located semi-outdoors and will be exposed to wind, some rain, and is located close to the Pacific Ocean (Salt Air) as they call it. The specification called for stainless steel fasteners yet the equipment provider took exception to that and is providing zinc/galvanized fasteners and brackets. I realize the Zinc plated fasteners are less expensive, but will the zinc plated fasteners provide the expected 25 to 30 year life span the equipment is expected to last?
Mike Stevens
architect/product designer/regulator - Bellevue Washington, United States
---
June 2014
A. Hi Mike. Hot dip galvanized coatings are typically several times heavier than zinc electroplated coatings. Hot dip galvanized brackets and fasteners with a heavy zinc coating will probably hold up; zinc electroplated brackets and fasteners will likely not.
If someone wants to offer a substitute to your spec, though, you would probably be best off requiring a specification number for your consideration rather than letting them be loosey-goosey about it with slang. Good luck.
Regards,
Ted Mooney, P.E.
finishing.com
Pine Beach, New Jersey
---
June 11, 2014
Q. How corrosion resistant is Zinc Chromate finish? It is an internal component and subject to oily residue as the external components will be more exposed to the salty air and moisture environment?
Mike Stevens
[returning]
architect/product designer/regulator - Bellevue Washington, United States
---
June 2014
A. Hi again Mike. "Zinc chromate" is again a very loose phrase. Some say it refers to the zinc chromate paint that was once popular, whereas others will say it means zinc electroplating followed by a chromate conversion coating (zinc electroplating is virtually always chromate conversion coated).
The steel and cast iron innards of automobile engines don't rust -- because oil is not corrosive. Zinc electroplating with a chromate conversion coating is probably suitable for parts that are not exposed to the moisture and salt air, but they won't last if they are exposed.
Regards,
Ted Mooney, P.E.
finishing.com
Pine Beach, New Jersey
---
---
Surface treatment of packaging machinery hardware
July 4, 2014
Q. We make packaging machinery for various industries. Like Detergent, Fertilizer, etc. We use Hardened hardware of Steel ( Low carbon). Can you guide me, what should be the ideal surface treatment for these fasteners?
Vivek Ingle
- Pune, MS, India
---
July 2014
A. Hi Vivek. Those materials are corrosive, and most plated fasteners will not be resistant. I would consider zinc plating and chromating, then painting the exposed surfaces after assembly with an acid and alkali resistant paint or perhaps epoxy.
Regards,
Ted Mooney, P.E.
finishing.com
Pine Beach, New Jersey
---
July 8, 2014
Q. Hi Ted,

I could not understand you.
1. Do you think I should do Zinc Plating and chromating. - If yes, then what will happen to HYDROGEN EMBRITTLEMENT due to Zinc Plating. It will lower the strength of the bolt.

2. You advice that the open surfaces like Head of the fasteners to be painted. But what will happen next time I have to unlock it?

3. What do you think about Hot Dip Galvanizing. If the fasteners are mechanically cleaned by sand blasting or etc., to avoid acid cleaning (and then hydrogen embrittlement)


Vivek Ingle
[returning]
- Pune, MS , INDIA
---
July 2014
A. Hi again.
1. Billions of fasteners are zinc or zinc alloy electroplated followed by chromating. Although hydrogen embrittlement is an issue to be dealt with, in most cases it's simply a matter of immediately and properly baking the parts for embrittlement relief.
2. If loosening the bolts for disassembly or adjustment is a frequent thing, painting the exposed parts becomes less practical.
3. It's possible that zinc plating or galvanizing will be reasonably resistant to some of the materials you are handling. But not to dishwasher detergent (which is extremely alkaline), nor highly acidic fertilizers like ammonium sulphate ... and no one can offer a general solution to "etc." :-)
Are stainless fasteners prohibitive cost-wise or strength-wise? If so, I'd just use zinc plated and chromated fasteners and replace them when necessary; it seems that you will be removing them frequently anyway. Good luck.
Regards,
Ted Mooney, P.E.
finishing.com
Pine Beach, New Jersey
---
July 19, 2014
Q. Hi Ted,
How will you compare Zn Plating & Zn-Nickel Plating. The Hydrogen embrittlement issue in both cases. But as you said it can be removed with proper baking. But Zn Nickel Plating has got brighter and steady finish,

Vivek Ingle
[returning]
- Pune, MS,INDIA
---
July 2014
A. Hi again cousin. I do not agree that zinc-nickel plating is brighter than plain acid zinc plating. But it is more corrosion resistant (and more expensive).
The idea is that if you add the right amount of nickel (something like 6%), the surface becomes slower to corrode (probably partially due to greater nobility and partially due to "tighter" corrosion products) -- but is still active enough to cathodically protect steel. Yes, hydrogen embrittlement is usually manageable in hard and high strength steels, but not in the very hardest and highest strength.
But zinc-nickel being longer lasting in plain water and slightly salty water, for the reason explained, does not mean that it is necessarily resistant to the chemicals you may be packaging. Good luck.
Regards,
Ted Mooney, P.E.
finishing.com
Pine Beach, New Jersey
---
---
Stainless fasteners on zinc plated purlins are corroding
August 12, 2014
Q. We use stainless steel fasteners on zinc plated purlins and some structures where we use zinc coating/HDG.
My problem is within six months out [there is] fastener corrosion in nut and bolt.
It's galvanic corrosion? How to prevent it?
Any coating there on stainless steel?
It's a passivation problem?
Please help me
paresh jadavani
- mumbai,india
---
August 2014
A. Hi Paresh. It's not galvanic corrosion because stainless steel is cathodic to zinc plating, not anodic to it. I suggest that you double check the specifications for your fasteners as properly passivated fasteners of a proper type of stainless steel should not be corroding. Do you know what type of stainless steel you are using?
Regards,
Ted Mooney, P.E.
finishing.com
Pine Beach, New Jersey
---
---
Stainless fasteners gall -- can we switch to zinc plated?
September 8, 2014
Q. We manufacture cargo racks for pickup trucks and ship them throughout the U.S. for carrying ladders, lumber, canoes, kayaks, etc. Our truck racks are clamp-on systems, thus our customers frequently put them on and take them off their trucks. Therefore, some of our screws are tightened and loosened repeatedly. We have used stainless steel screws for many years, but have had numerous complaints from people about the screws spalling during removal and having to be cut off. We have supplied customers with grease packets, and instructed them very clearly that grease must be applied, but we continue to have this problem frequently go the great frustration of our customers. Using zinc plated screws with stainless nuts does not cause this problem, and we are thinking of going to zinc plated screws. What alternatives are there?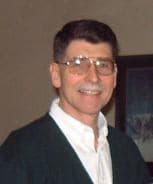 Christopher Green
Truck Cargo Rack Manufacturing - Madera, California, USA


---
September 26, 2014
A. Have you thought about using a heat cured epoxy based dry film lubricant such as MIL-PRF-46010 [link is to free spec at Defense Logistics Agency, dla.mil]? Using a spin dip application can get you a thin coating on all surfaces of the bolts and nuts that will stay lubricated but doesn't require any preventative maintenance. (Tip: Don't use one that contains carbon black as the graphite will accelerate the corrosion greatly)

While zinc could work as it will provide lubricity, there may be issues with zinc corrosion product that could lock the nuts onto the bolts due to the voluminous nature of the corrosion product.
Justin Brooks
- Rock Island, Illinois USA
---
September 26, 2014
Justin-
Thank you. I'm investigating that now. It looks like this might be the solution.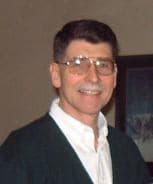 Christopher Green [returning]
- Madera, California, USA


---
September 29, 2014
A. This is a common problem if the bolts and the mount that they are screwed into are the same alloy of stainless steel.

It is less of a problem if two different alloys are used, for example, use 316SS for the bolts and 304 for the mating thread.
Lyle Kirman
consultant - Cleveland, Ohio
---
April 26, 2015

Justin-
You were correct; the MIL-PRF-46010 has worked very well. We have just dipped and baked the liquid onto our screws in our powder coating over. We are using that on all of our SS screws now. Thank you. - Chris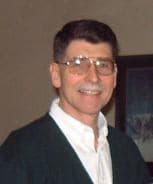 Christopher Green [returning]
Truck Cargo Rack Manufacturing - Madera, California, USA


---
< Prev. page Next page >
---


If you have a question in mind which seems off topic, please Search the Site