topic 14229
Clear Anodizing - Matching 6061 and 6063
Q. We are trying to clear anodize flat stock 6061 to match angle 6063 -- the 6061 is always darker and I cannot get the 6063 to go darker without over-anodizing the contact points. We are racking them all on titanium racks. Any suggestions?
Teri Andrews
- Albany, Oregon
---
A. The most frequent tech service advice to a telephone or finishing.com question is "GET THE CURRENT ON THE PART". Rack the part so that it gets its current from an aluminum bar contact and then use titanium merely to spring hold the part against the aluminum -- get the current on the part. Your two alloys should come out with the same clear shade if properly deoxidized properly contacted, 72 °F, 15%/wt Sulfuric Acid, under 12 gm/L dissolved aluminum, and for the same anodizing time.

Robert H Probert
Robert H Probert Technical Services
Garner, North Carolina
---
A. Teri,
I believe you are battling the amount of Si thats in 6061, but not present in 6063. My only suggestions would be to either lower the current density when anodizing the 6061 (leads to lighter coatings), or, perhaps lower the temp when anodizing the 6063 (leads to darker coatings).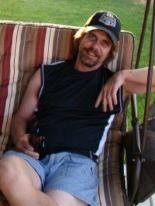 Marc Green
anodizer - Idaho
---
A. I should have done a little more research before I replied to this letter. While I was partially correct about the Si content in 6061 compared to 6063 (.4-.8 Si for 6061, and .2-.6 for 6063) the range for other alloying constituents ( most notably Cu, Cr, and Zinc) is also much higher for the 6061. All, of which, can lead to the color differences that you are seeing. Me thinks, that even if one tightly bolted into both alloys and put them through identical processing conditions for a type 2 class 1 process, that the color differences would still be evident (if I have some 6063 around the shop, I will run this test, photograph, and post the pictures). I used to use racks that had 6063 splines, and 6061 fingers, and after processing, the color difference was striking (although, I'm sure some current robbing was taking place).
Opinion! I feel the need to get on my soap box for a minute, so please indulge me. I wish that the aluminum manufactures would find a way to tighten up their processes, and give us a consistent, quality product, with each mill run they produce. In this day, where quality, and consistency, is of the utmost importance...this is an issue I wish would be addressed. Letter 14352 (by the way, Katrina, if you are reading this, I would suggest skipping or reducing the NaOH etch..this may reduce/eliminate the mottling you are seeing), along with many others, and my own personal experience, clearly indicates this need. I've come across differing tempers (hardnesses), differing colors, differing growth rates, mottling, grain structures -- you name it -- all out of the same alloy. And we, as anodizers, must deal with the end result, and try to explain it to our customers that its the aluminum that is perhaps causing the problems/inconsistencies, as opposed to our process. Which, a lot of times is very difficult -- after all, aluminum is just aluminum, right? WRONG! My company has dealt with the big manufacturers on this issue, and all that we get told, is that the Al is "in spec". It can be, at times, very frustrating. I suppose, if my specifications on a 2 mil hardcoat was anywhere from .0005" to .00035", my parts would always be "in spec" too ... but alas, I am held to a higher standard. I, for one, get a little tired of having to tweak my process to compensate for inconsistencies of different lots of aluminum for the parts that we manufacture and coat. The differences clearly show up with EIS, hardness, SEM/x-ray, and dielectric strength testing that I/we have performed...but yet the material is all "in spec".
Ok, I feel better now. Thanks for indulging me ... ya'll have a great week.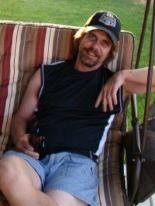 Marc Green
anodizer - Idaho
---
Clear anodising - Appearance and color variation
September 14, 2015
Q. Hello,

I have many different parts in aluminum 6061-T6 and I want them to have the same light grey color.
I have in mind the ipad aluminum body finish.

I sandblast all the parts before clear anodising because I want to have a uniformity between the rough surfaces and the machined surfaces.

Presently I don't have the uniformity I want.

How can I achieve it?
Any help will be appreciated.

Best regards.
Terry Baj
packaging - Montreal, Canada
---
September 16, 2015
A. Good day Terry.

See letter #18655 from David Hendrick regarding blasting and uniformity, or the lack of it.
There is very good info here at Finishing.com.
You just need to look for it.

Regards,
Eric Bogner
Lab Tech. - Whitby, On., Canada
---
September 17, 2015
First be sure the sand blasting is UNIFORM because anodizing magnifies ALL defects. Be sure the sand blast media is designated for ALUMINUM only and not loaded with some night shift man's iron gun parts. The racking on all parts must deliver the current evenly to all parts on the rack. The agitation must be uniform, air does not hit parts displacing solution, and the solution moves as much behind the part as in front of then part. Back up stream the time in the etch tank is always the same.

Robert H Probert
Robert H Probert Technical Services
Garner, North Carolina


This public forum has 60,000 threads. If you have a question in mind which seems off topic to this thread, you might prefer to Search the Site