Live! From beautiful Pine Beach New Jersey: Welcome to the world's most popular metal finishing website
topic 14229
Clear Anodizing -- What does '202 Clear' mean?
A discussion started in 1998 but continuing through 2018
1998
Q. We had a customer request a job, defining it as "202 clear anodize". Is anyone familiar with this particular aluminum anodizing specification?
Mike Solvie
---
1998
A. 202 Anodize refers to an AA Aluminum Association Spec
204 = 30 Min or equiv anodize
215 = 60 Min or equiv anodize
202 = Thickness to be specified
David A. Kraft
- Long Island City, New York
---
1998
A. Alumilite 202 is an Alcoa designation for a 0.3 mil thick, clear anodic coating with a boiling water seal.
Chris Jurey
, Past-President IHAA
Luke Engineering & Mfg. Co. Inc.
International Hard Anodizing Association - Wadsworth, Ohio
---
1998
A. Back in the 50's & 60's ALCOA promoted a licensing system called Alumilite, and they originated the 2xx numbering system. The 204 and 215 which Mr. Kraft cites from the Aluminum Association pretty much follow the original Alumilite 204 and 215. According to an ALCOA reprint I have from 1965, the Alumilite 202 called for 0.3 mils of anodize with a boiling hot water seal.

Phil Johnson
- Madison Heights, Michigan


---
---
1999
Q. We assemble watches and have encouraged a supplier making Aluminum cases for us to switch from 1100 alloy to 6061 to get a stronger part. They just reported that they have trouble clear anodizing the 6061; they say it goes yellow. Before I visit them, what should I be looking for as the cause? I understood 6061 should be very suitable for all kinds and colors of anodizing. Is contamination the most likely cause ?
Hamish Low
- Hong Kong
---
1999
A. It is an industry wide problem that tables produced which state that certain alloys anodise OK do not distinguish or define what constitutes aesthetic acceptability, what is acceptable on an industrial machine tool may not be acceptable on a piece of jewelry.
The 'problem' you refer to is not at all unusual, indeed almost predictable. The yellowish hue you are seeing is almost certainly associated with the copper content in the alloy and not with anything that the anodiser is doing incorrectly. Aluminium alloys with copper in them are usually used because the copper makes them easier to machine, however, when anodised the copper atoms become incorporated in the anodic film and give a yellow hue to the finished article since they are not translucent in the way the aluminium oxide is. Generally the thicker the film the more noticeable the colour change as more copper atoms are incorporated. From a technical view-point the product is probably fine, (corrosion resistance, abrasion resistance etc) however with a product such as a watch I assume that there are aesthetic requirements as well and this is actually were your problem lies.
Possible ideas to help, ask your aluminium supplier to supply alloy at the low end of the copper content range, (allowable range for Cu is 0.15 to 0.4) and if the product allows anodise with a thinner film, but note that with a thinner film you will probably sacrifice technical performance for improved aesthetics!
Good luck!
Peter Hirst
- UK
---
---
To minimize your searching efforts and to offer multiple viewpoints, we've combined some threads into the dialog you're viewing. Please forgive any resultant repetition or failures of chronological order.
---
---
Trying to match clear anodizing on 6061 and 6063
2002
Q. We are trying to clear anodize flat stock 6061 to match angle 6063 -- the 6061 is always darker and I cannot get the 6063 to go darker without over-anodizing the contact points. We are racking them all on titanium racks. Any suggestions?
Teri Andrews
- Albany, Oregon
---
2002
A. The most frequent tech service advice to a telephone or finishing.com question is "GET THE CURRENT ON THE PART". Rack the part so that it gets its current from an aluminum bar contact and then use titanium merely to spring hold the part against the aluminum -- get the current on the part. Your two alloys should come out with the same clear shade if properly deoxidized properly contacted, 72 °F, 15%/wt Sulfuric Acid, under 12 gm/L dissolved aluminum, and for the same anodizing time.

Robert H Probert
Robert H Probert Technical Services
Garner, North Carolina
---
2002
A. Teri,
I believe you are battling the amount of Si thats in 6061, but not present in 6063. My only suggestions would be to either lower the current density when anodizing the 6061 (leads to lighter coatings), or, perhaps lower the temp when anodizing the 6063 (leads to darker coatings).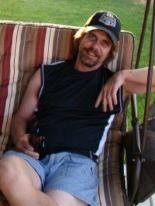 Marc Green
anodizer - Idaho
---
2002
A. I should have done a little more research before I replied to this letter. While I was partially correct about the Si content in 6061 compared to 6063 (.4-.8 Si for 6061, and .2-.6 for 6063) the range for other alloying constituents ( most notably Cu, Cr, and Zinc) is also much higher for the 6061. All, of which, can lead to the color differences that you are seeing. Me thinks, that even if one tightly bolted into both alloys and put them through identical processing conditions for a type 2 class 1 process, that the color differences would still be evident (if I have some 6063 around the shop, I will run this test, photograph, and post the pictures). I used to use racks that had 6063 splines, and 6061 fingers, and after processing, the color difference was striking (although, I'm sure some current robbing was taking place).
Opinion! I feel the need to get on my soap box for a minute, so please indulge me. I wish that the aluminum manufactures would find a way to tighten up their processes, and give us a consistent, quality product, with each mill run they produce. In this day, where quality, and consistency, is of the utmost importance...this is an issue I wish would be addressed. Letter 14352 (by the way, Katrina, if you are reading this, I would suggest skipping or reducing the NaOH etch..this may reduce/eliminate the mottling you are seeing), along with many others, and my own personal experience, clearly indicates this need. I've come across differing tempers (hardnesses), differing colors, differing growth rates, mottling, grain structures -- you name it -- all out of the same alloy. And we, as anodizers, must deal with the end result, and try to explain it to our customers that its the aluminum that is perhaps causing the problems/inconsistencies, as opposed to our process. Which, a lot of times is very difficult -- after all, aluminum is just aluminum, right? WRONG! My company has dealt with the big manufacturers on this issue, and all that we get told, is that the Al is "in spec". It can be, at times, very frustrating. I suppose, if my specifications on a 2 mil hardcoat was anywhere from .0005" to .00035", my parts would always be "in spec" too ... but alas, I am held to a higher standard. I, for one, get a little tired of having to tweak my process to compensate for inconsistencies of different lots of aluminum for the parts that we manufacture and coat. The differences clearly show up with EIS, hardness, SEM/x-ray, and dielectric strength testing that I/we have performed...but yet the material is all "in spec".
Ok, I feel better now. Thanks for indulging me ... ya'll have a great week.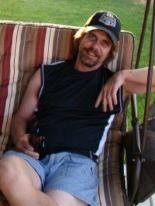 Marc Green
anodizer - Idaho
---
---
Should clear anodized finish be dull or shiny?
2007
Q. I have two parts from two different vendors and the clear anodized finish is dull for one and shiny from the other. From what I understand the dull finish is typical of a clear anodized part; is this correct?
Bryan Rollo
Manufacturing Technician - Smithfield, Utah, USA
---
2007

A. Assuming the alloys were identical, assuming the heat treatment was identical, assuming the starting finishes was were identical; some other differences could be caused by:
one vendor etched more than the other vendor, temperatures were different, acid concentration was different, current density was different, dissolved aluminum, was different.

Hey,. if you sent the same alloy, finish, and heat treatment out to five shops, ,you would get back FIVE different colors.

Robert H Probert




Robert H Probert Technical Services




Garner, North Carolina





---

2007

A. It is dependent on many factors. I assume that the surface finish started out exactly the same. Cleaning times, temperatures, type of cleaners/desmut/etchants and concentrations will all affect the finish.

James Watts




- Navarre, Florida





---

2007

A. No. A dull finish usually indicates a dull surface prior to anodizing. Shininess does decrease with increasing anodizing thickness, especially for highly alloyed aluminum. A dull (matte) finish is often intentionally produced via etching or bead blasting in order to hide scratches and machining marks. The Aluminum Anodizers Council's Anodizing Reference Guide may be helpful in specifying mechanical and chemical pretreatments as well as the anodizing: http://www.anodizing.org/reference_guide.html

Certain wrought and cast aluminum alloys are preferred for clear bright anodizing; see the Reference Guide and Letters #26660 and 43495.

Ken Vlach


- Goleta, California




Finishing.com honored Ken for his countless carefully
researched responses. He passed away May 14, 2015.
Rest in peace, Ken. Thank you for your hard work
which the finishing world continues to benefit from.



---
---
January 26, 2012
Q. I have seen this question raised several times on this forum (letters 19453, 33304), and the response seems to be a lack of coating thickness and/or poor sealing. We are having this problem now on all of our aluminum components. This is a new problem for us as we have had material coated for years. The problem is - it is not an issue we can direct to 1 coater or material type. We have machined parts, parts formed from sheets, and extrusions which are turning yellow/green. Finish doesn't seem to matter either - be it tumbled, bead blasted, brush finished, or no prep at all. There are several different platers being used, included parts purchased complete from overseas - (China).

It appears that the discoloration takes place once the parts are exposed to plant conditions. We have a clean environment, nothing out of the ordinary as far as atmospheric conditions. Lighting is your basic florescent fixtures and metal halides. We are stumped, and our platers are stumped. It appears to me that the lighting is causing the anodize to turn - has anyone heard of this before? We can have the parts stripped and replated, only to have them to turn color again. The yellowing can also be removed using a mild paint stripper - (just testing - probably not a solution..)

We really need some help here - we are trying to protect our interest here - our customer will surely reject our product if it is received or turns yellow at their facility.
David Vargo
Manufacturer / Assembly - Cleveland, Ohio, USA
---
January 27, 2012
A. 1. Is heat involved ? 2. On some incoming parts, perform an ASTM seal test, if they pass, then leave in the plant the normal time for the fading to happen, if they fail the seal test then you know why. Most job shops do not control their seal and do not perform seal test, so YOU do the seal test and determine whether sealed, then come back to us.

Robert H Probert
Robert H Probert Technical Services
Garner, North Carolina
---
Clear anodising - Appearance and color variation
September 14, 2015
Q. Hello,

I have many different parts in aluminum 6061-T6 and I want them to have the same light grey color.
I have in mind the iPad aluminum body finish.

I sandblast all the parts before clear anodising because I want to have a uniformity between the rough surfaces and the machined surfaces.

Presently I don't have the uniformity I want.

How can I achieve it?
Any help will be appreciated.

Best regards.
Terry Baj
packaging - Montreal, Canada
---
September 16, 2015
A. Good day Terry.

See letter #18655 from David Hendrick regarding blasting and uniformity, or the lack of it.
There is very good info here at Finishing.com.
You just need to look for it.

Regards,
Eric Bogner
Lab Tech. - Whitby, On., Canada
---
September 17, 2015
A. First be sure the sand blasting is UNIFORM because anodizing magnifies ALL defects. Be sure the sand blast media is designated for ALUMINUM only and not loaded with some night shift man's iron gun parts. The racking on all parts must deliver the current evenly to all parts on the rack. The agitation must be uniform, air does not hit parts displacing solution, and the solution moves as much behind the part as in front of then part. Back up stream the time in the etch tank is always the same.

Robert H Probert
Robert H Probert Technical Services
Garner, North Carolina
---
---
Clear anodizing, how to get the best clarity
September 19, 2018
Q. I am anodizing on a small scale for a couple of years now, mostly black (glossy, satin and matte).
Small automotive interior parts milled/turned by myself (shift knobs mostly) from 6082, previously 5083 but with lesser results especially with black dying.

I've never had any pleasing results when trying to clear anodize brushed or polished aluminum, it comes out much more dull even when polishing the anodized layer again.
I had slightly better results this week on some 6060 but still the beauty of the fine brushed aluminum is completely lost after the process in my opinion.
I'm confident I've seen clear anodized aluminum that was much clearer then what I'm achieving but I can't seem to find much specific information about this.

Obviously there will always be more dullness afterwards, but what could I try more to achieve the most "clearest" results?

Current process when clear anodizing:

Parts are basically always anodized within 30 mins. after finishing (sanding/brushing).

- 10 min. degreaser bath at 60 °C
rinse
- 2min. deox bath at room temperature
rinse
15 min. anodize bath (15% sulfuric) 1 Amp/dm2
rinse
nitric acid rinse
rinse/rinse ionized water
chemical cold seal (1m/um)

Temperatures/durations as specified by chemical supplier.

Any help/advice would be greatly appreciated.
Frits Prummel
Small business owner, automotive interior parts. - Assen, Drenthe, The Netherlands
---
September 21, 2018
A. Clearer anodizing: Higher temp, higher concentration and lower current density. You did not say 15% what: weight or volume? Try 75 °F, 195 g/L acid, 10 ASF, and experiment plus/minus those levels.

Robert H Probert
Robert H Probert Technical Services
Garner, North Carolina


If you have a question in mind which seems off topic, please Search the Site