World's #1 finishing resource since 1989
No login needed: Chime right in
topic 1273
How to ETCH STAINLESS STEEL
1998
RFQ: We search for systems, equipment and products for chemical etching images on stainless steel surfaces.
LluÌs Tobella
Barcelona, Spain
---
1998
Q. Dear sir,
We are sign makers and engravers, we use plotters and engraving machines with Autocad in engraving and etching of brass and stainless steel (mirror finish and hair line) and aluminum.
Presently,the acid we use for such materials is called "iron acid" or FeCl3 (Ferric Chloride), which goes deep enough only on brass and aluminum but very shallow for stainless and does not allow the paint to catch well when we apply it (the resist is vinyl).
In this regard, I shall highly appreciate if you can please help us solve this problem by suggesting the best grade of stainless steel (we are using grade 304C and 316C). Do you think the problem is in the acid or in the steel which we are using?
Thank you very much and I look forward to hearing from you very soon.
My best regards
Loai Allan
Abu Dhabi, UAE
---
1998
A. The stainless Etching system solution.
(1)
HF : 30 cc/l
NH2HF : 50 g/l
HNO3 : 100 cc/l 50 °C temp
(2)
HCl (35%) : 300 cc/l
H2SO4 (98%) : 200 cc/l room temp
Kyuong min Kim
South Korea
---
1998
Q. I am interested in utilizing FeCl to remove (dissolve) SS 304. Can you recommend process parameters for performing this operation (temperatures, etc.) and/or any textbooks or relevant technical articles for this operation?
Thanks.
Ron Roth
Trenton, Georgia
---
1998
A. Ron,
Unless you have a special formulation with proprietary additives, FeCl3 will cause serious pitting on SS surface.
Ling
Ling Hao
- Grand Rapids, Michigan
---
1999
Q. I am currently a student who does artwork to finance my studies. I would be most grateful if there is anyone who could supply me with any information on "stainless steel etching techniques".
Neill van Heerden
Johannesburg, Gauteng
---
---
Q. WE RECENTLY DISCOVERED A PICK, TWO SIDED. WE NOTICED A EMBLEM ON THE TOP TOWARDS THE TOP OF THE HANDLE WHERE IT GOES THRU THE TOP OF THE PICK. WE CAN'T SEEM TO AGREE ON WHAT IT IS. ONE SAYS U.S. STEEL BECAUSE OF THE BADGE LOOKING EMBLEM,BUT IT HAS A H STAMPED RIGHT IN THE MIDDLE OF THE BADGE. CAN YOU HELP US FIND OUT THE MAKER OF THIS PICK? THANK YOU FOR YOUR TIME.
jim ross
- salome, Arizona



---

A. Yes, this pick was forged by U.S. Steel. The superimposed 'H' is the personal mark of the pick's owner. There is a matching sledge hammer :-)
But seriously, Jim -- sorry, we probably can't be much help since this site focuses on industrial metal finishing issues. You probably should look for an antiques website. Good luck.

Ted Mooney, P.E.
Striving to live Aloha
finishing.com - Pine Beach, New Jersey


---
---
1999
Q. Hello: This is a question, not a response! Perhaps someone has a fairly non/least toxic method to etch photographic type art work onto most types of standard stainless steel sheet? If you have some feasible method(s) I could try, it would be much appreciated! Sincerely,
Richard W. Bates, PhD
Clovis, California
---
2001
Q. We would like to build up a solder paste printing stencil by ourself via photochemical etching method. We intend to use stainless steel sheet (300 series) and/or copper alloy sheet (Copper Beryllium /Phosphor Bronze) as the base material of thickness 6-8 mils. We would like to know the process (basic steps) and also the required chemicals (acids, photosensitive ink, solvents, cleaners, etc.)with the brand name and the suppliers.
Thank you much
Ali Yetim
Ankara, Turkey
---
January 3, 2008
Q. Hi,

My name is Al, and doing some sign work for my own.

My question is how to acid etch through 0.9 mm stainless steel, what is the chemical to use?

Alternatively laser would do the job, but I would like to know if anyone has experience with my request.

Thanks for your comments.

Regards

AL.
Albert Huston
Signmaker - UK
---
January 14, 2009
Q. Dear Sir,
I am signage maker,
I request you for the process of acid etching on ss & brass. Please give advice step by step how to make?
Mahesh J. Mehta
- Ahmedabad, Gujarat, India
---
July 3, 2009
A. I am scale model vehicle collector and builder (1/32, 1/24 & 1/25 scale), I have used Photo etched Stainless Steel detail parts for years that were commercially produced...

Recently, I have started to create my own Brass Photo etched Parts using Ferric Chloride for the etch, and from previous uses on making my own electronic circuit boards a product called "Press-n-Peel Blue (PnPB)" as the resist (PnPB is a Mylar sheet with a "Flat Blue" substance on one side, Fed into a Laser Printer, the "Negative" resist image is printed on to the PnPB, then transferred to the material via heat from a Cloths Iron or a Heat Laminator.)

I have a 5 Gallon fish tank, with approx. 2.5 gallons of FeCl3, A 20 watt heater that brings the FeCl3 up to 115 degrees and I am using a acrylic block as a bubbler manifold (standard fish tank airstones all seem to fall apart when introduced to the FeCl3), Air is pumped from a standard fish tank air pump to create agitation in the tank. I have used this tank and method for years to make circuit boards. I typically use .003 or .005 Brass shim stock as the material... It takes me approx. 4-8 mins to etch a 1 inch x 1 inch pattern depending on the percentage of open exposed Brass.

So far, it has worked well on the Brass and have been happy with the etching results...
Q. I have found a need to have Stainless Steel detail parts now, But so far, the results have been pretty much junk...

As with the Brass, When I Prep the Stainless, I use a 3M greeny and dish soap to remove any oils, I have also tried to use 90% Isopropyl Alcohol just before I place the PnPB on the Stainless and then run it thru the Heat Laminator. Here's the bulk of my problem. I can't get the PnPB to adhere to the Stainless completely, some adheres, some doesn't...

Does anyone have any suggestions what I can use or what I need to do to get PnPB to adhere to the Stainless, or do I need to go to a more traditional means of using Photoresist?...

Thank you in Advance...
Robert Mapplebeck
hobbyist - St Paul Minnesota
---
February 9, 2011
Q. Dear Sir,
I am signage maker,
I request you for the process of acid etching on ss & brass. Please give advice step by step how to make?

Sunil V. Katariya Sorathiya
product designer - Gandhidham (Kutch), Gujarat
---
February 20, 2011
Q. Hello,
I am a manufacturer of stainless steel sheets (202 & 304 grade).
I am interested in knowing economical process for etching of sheets (s.s. 202 & 304 grade ).
Kindly help.
SUMIT KANSARA
MANUFACTURER - Ahendabad,Gujarat, India.
---
---
Ed. note: Folks . . . Please try your best to frame your questions in terms of the answers already provided on this page, so the thread can move forward. Please talk about the comment on ferric chloride etching of stainless stainless by Ling, or the formulations offered by Kyuong min Kim, or the step by step detail offered by Robert. Thanks!
---
---
May 6, 2011
A. The process of stainless steel is quite simple. All one has to do is figure-out how to remove the surface coat of the stainless steel, be it with concentrated acid, or sand it off. once this is done, ferric chloride can do the rest of the etching job.
Peter CYO
- Malaysia
---
May 7, 2011
-- this entry appended to this thread by editor in lieu of spawning a duplicative thread
Q. Sir, I want to create a etching chemical for stainless steel. Sir please reply to me how to create a etching chemical.

Thanks your best regards.
Dilip Kumar
- Sialkot, Punjab, Pakistan
---
May 9, 2011
Hi, Dilip.
We've appended your inquiry to a thread that may partially answer it for you. But "etch" can mean different things. Are you trying to bring out the crystal structure of a specimen for metallography, or photo engrave a logo or label, or give the object a matte texture, or fabricate components by etching away the balance of the metal? Thanks!
Regards,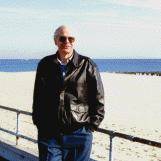 Ted Mooney, P.E.
Striving to live Aloha
finishing.com - Pine Beach, New Jersey
---
June 1, 2011
Q. Hello sir.
What are the things that will be used in marker system chemical? I made this chemical stamp for surgical instruments, for example scissors, nail cutters, etc. Thanks.
DILIP KUMAR
- Sialkot, Pakistan
---
May 27, 2011
A. I have been etching stainless steel for over 30 years. The etchant is ferric chloride, temp 130 °F. around 37 baumé works best. Etch rate is about 1.25 mil per minute in an oscillating spray etch. Stainless does not pit in ferric chloride unless you rinse with water and then etch more. If it is rinsed it must be thoroughly dried before etching more. Best to use dry film photoresist and heat the metal to 150 degrees before laminating. Thickest material we etch thru is about .080" thick. Etched photos usually run .003 to .010 depending in the detail. Hope this is helpful.
Paul Winn
- Glendale, Arizona, U.S.A.
---

Great answer, Paul. Thanks!
Regards,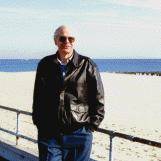 Ted Mooney, P.E.
Striving to live Aloha
finishing.com - Pine Beach, New Jersey
---
January 6, 2013
Q. sir,
I will be very thankful if you help me by telling me method for SS etching.
Chintan Ahir
- Antarjal, Gujarat, India
---
January 6, 2013
A. Hi Chintan.
That general question has been answered. Please try to phrase your question in terms of what has already been said so we can understand what is missing. Thanks!
Regards,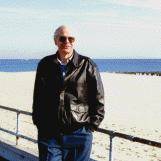 Ted Mooney, P.E.
Striving to live Aloha
finishing.com - Pine Beach, New Jersey
---
---
June 5, 2013
Q. I have gone through all above, Still need help -
1) Which company's Dry Film Photo Resist to be used?
2) How to transfer dry film photo resist at 150 degree temp. of plate?
3) If Transfers can we use normal tube light for exposing?

Or can we use heat transfer sheet with inkjet printing/laser ?
Nilesh Sinkar
- Maharashtra, India
---
June 6, 2013
Hi cousin Nilesh. Regarding question 1, we don't print recommendations or testimonials to specific brands, for a number of reasons including the fact that we find that it induces salespeople to pose as satisfied customers, harming the camaraderie :-)
But hopefully a reader can recommend a type of dry film resist and help with your other questions. Good luck.
Regards,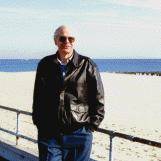 Ted Mooney, P.E.
Striving to live Aloha
finishing.com - Pine Beach, New Jersey
---
---
March 5, 2014
We need etching formula for making scale from stainless steel of grade 200. Etching deepness of 0.2 mm required in production line. Please mention the chemical names with quantity and other requirements.
SANDIP Gajjar
- rajkot, Gujarat, India.