Live! From beautiful Pine Beach New Jersey: Welcome to the world's most popular metal finishing website
topic 15151
Stainless steel etching -- How To
A discussion started in 2002 but continuing through 2018
2002
Q. Does anybody have a usable recipe for etching stainless steel that can be carried out in a College environment? The welding & Fabrication department want to do some work on etching stainless steel with an evening class.
They've brought me a book, dating from the early 60's, that has a recipe in it, I'm just wondering if it's still relevant.
The recipe is:
- 15 cc hydrochloric acid,
- 5 cc nitric acid and
- 100 cc water and it says that it's ... - to be used cold.
I'm assuming that it's concentrated acids and know that I have to add acid to water and not the other way around. Before I start, is this the best solution to use?
Many thanks for any help offered.
Regards,
Cheryl Wilkinson
Cambridge Regional College - Cambridge, United Kingdom
---
2002
A. Photo etching stainless steel is similar to PCB etching. Clean and degrease the surface. Apply dryfilm photoresist which comes in rolls (I am using one manufactured by Dupont). Expose the image to be etched. Develop in 2% sodium carbonate solution. Wash in clean water. Heat the metal. Apply lacquer on sides and back to protect it from etchant. Let it dry for some time. Put it in:
- 35 - 40% ferric chloride solution and
- keep agitating.
For deep etching longer time is required. Feel free to ask if you have any question.
Good Luck
Abdul Rahim Mukri
- India
---
2002
A. I have tried the method you want to use. I also have tried the electrical method using a 12 v supply and and a pinch of salt in a glass of water. Both work but the first is a little dangerous due to the acid and the second one I could not get sharp lines.
I currently use a substance called Positive Q20 from Contact Chemie Rasstatt in Germany. It is used for PCB manufacture on a small scale. It is a spray which you coat the area with and then bake on at 80 °CC. You then put a transfer of your logo or picture and photo etch with a UV lamp. Then you use caustic to remove the dark part of the image. Ferric Chloride (also used for electronics) is then used to etch the dark area. You can also use the 12 v DC source and salt water. The secret is that the chemical allows very sharp outlines.
Michael Lee
- Edenglen Gauteng, South Africa
----
Ed. note: Abdul's and Michael's followups are helpful, but they talk about still another use of etching: photo etching ... so we left this thread to discuss photo etching and opened a new thread as letter 52957 to continue the discussion on metallograpic etching.
---
---
2006
Q. A half and half mixture of hydrogen peroxide (mole fraction 0.1850) and hydrochloric acid works very well on copper and brass. ¿Would it work on stainless steel too?
Antonio Garcia
- Puerto del Rosario, Las Palmas, Spain
---
2006
Q. Hi,
I would like to make micro-channels, of 300 microns width and 200 microns depth, on stainless steel. Is this work possible by using photo lithography followed by wet chemical etching method. if so, please tell me the etchant composition to be used for stainless steel. The photoresist we have is Dupont Reston pm240.

Thank you,
Nageswa rao peela
- Kanpur, Uttar Pradesh, India
---
---
2007

Q. Dear sir,

I like to learn how to chemical etching on stainless steel with detail how to prepare lab and equipments and chemicals which to be use.

thanks

Syed Abdul Moiz Hashmi




hobbyist - Yanbu, Saudi Arabia





---

Hi, cousin Syed. Sorry, but nobody will write you a multipage response "with detail" on the laboratory, the equipment, the chemicals, etc. You should be able to find a book on the subject, but lacking that you'll need to glean together enough pieces to get started. So please try to frame your followup questions in terms of what has already been posted here so that we can keep moving one step at a time in the direction you want to go. Good luck and Regards,

Ted Mooney, P.E.

finishing.com

Pine Beach, New Jersey

---

July 13, 2010

Q. Recently started work with father and it's a challenging thing to me! Need your help, guys. Can anyone tell me about etching process with fully descriptive detail!

tabi nafees

etching basically - Karachi, Sindh, Pakistan

---

Hi, cousin. Thousands of readers read Syed's very similar inquiry, yet it didn't receive a single response in 3 years now :-)

I'm sorry, but nobody in a public forum will ever ever provide "fully descriptive detail", because no one is willing to sit down for two or three weeks and write whole chapter of books for you :-)
If you can't get your hands on some books on the subject, please carefully read what has already been said here and try to frame your followup questions in terms of them; then the dialog can continue and you will be able to pull yourself along one step at a time. Asking for "fully descriptive detail" about a whole broad technology is like asking "How do I build a jetliner?" -- unfortunately, it's simply a waste of bandwidth, as time has proven on this page. Best of luck.
Regards,




Ted Mooney, P.E.




finishing.com




Pine Beach, New Jersey




---
2007
Q. I have heard that a mix of:
- 3 parts HCl and
- 2 parts H2SO4 will etch stainless.
I am working with 303 and 304L, is anyone familiar with this process or enchant?
John Santell
- Newark, (Wayne County) New York
---
2007
Q. Like to know how to etch stainless steel 304 grade without stencil cutting on plotter machine what is the best way coating on the steel plates or other is process to give us a good result on small letters like 1 mm size and which acid we can use for this things etching. and what is the best process filling color in letters
Anwar Hussain
- U.P., Lucknow, India
---
October 14, 2008
A. For stainless steel etching use solid ferric chloride chemical 1 kg. mix 1 liter of water and should do the process only after two hours after mixing and use hydrofluoric acid 100 ml. before 5 minutes of the process. you will get better etching. because I have a signage company it is very useful. try and will give you best result.

regards,
T S Sreekanth
signs - Chennai, India
---
December 29, 2008
Q. Dear T S Sreekanth
How to use hydrofluoric acid 100 ml. before 5 minutes of the process, I tried using the ferric acid for ss but I don't get good results, the etched ss was not smooth and not clean, it was black and rough surface.
Anil Komar
signage - DUBAI, UAE
---
November 6, 2011
A. Dear Mr. Anil komar

Have you tried the stainless steel etching process as I told you?
After 3 years just now I saw the site again.

Regards,
T S Sreekanth
[returning]
signs - Chennai, India
---
---
February 6, 2009
Q. Dear All,

We want to etch stainless steel 304 for SMT stencils. The thickness is 0.12 - 0.15 mm.
We use a machine with nozzles, 2 bars of pressure and agitation. We use dry film 30 microns and ferric chloride at 33 baumé and 40 °C temperature.

The result is not good, the cutting is not clear and vertical. I have seen jobs with even thicker material and better cutting. I can send some photos if you want.
We would very much appreciate if you could help us in any way.

Best Regards,
SPYROS ARTOPOULOS
- Athens, Greece
---
March 19, 2009
A. Dear all
Nowadays I am working on number of types of stainless steel grade. according to my findings the following composition works well:
- 50 ml of 2% Nital +
- 45 ml of 4% Picral +
- 5 ml HCl
Kashif Mairaj Deen
University of the Punjab - Lahore , Pakistan
---
March 27, 2009
Q. Chemical etching of stainless steel throws up lots of possibilities in design of new products in stainless steel, especially for creating products in small batches. Laser machining is not available many times at all places.
I would like to know the etchants to be used and the procedure for etching 304 grade stainless steel surfaces.
Achutha Rao
product designer - Bangalore, Karnataka, INDIA
---
March 30, 2009
Q. Am into photo etching of metals mostly brass and stainless steel, I have to control the standards of coating
We are using photo emulsion for exposure , am confused which coating thickness meter to buy?
Ferrous or non ferrous ?
Vishal Agnihotri
business - Mumbai, India
---
June 26, 2009
Q. Dear all, kindly advice with more technically about stainless steel etching process. Which chemical is suitable for this, and if we use ferric chloride with hydrochloric acid steel surface become dull surface. How we can bring it back to more brightness after etching process? We need what chemical composition needs to follow. And what is the process for it, and a cost estimate for full process set up.

Thanks,
Ravi kumar
rv circuits - bangalore, India
---
---
August 2, 2009
Q. Will ferric chloride work for 410 stainless too? or just the 300 series?

Will Galvanic etching in Copper sulfate work on 410? (it works on brass just fine)

Thanks,

Eric
Eric Brown
- Pflugerville, Texas
---
April 12, 2010
A. Ferric Chloride acid etch will work on martensitic stainless steel (440 for example) as a temper etch inspection for machining damage.

With regard to etching stainless steel, what is the purpose -- passivation, temper etch or some other purpose? The purpose will determine the acids and formulation.
Chris Duffy
- Danbury, Connecticut
---
May 9, 2010
A. Ferric chloride heated up place plastic tub into metal bucket full of water by heating water will transfer heat to acid pastry brushes are good to wash away acid with warm water acid resist available from Sericol or Marler for screen printed negative image
kevan collins
- London, England
---
---
September 8, 2010
-- this entry appended to this thread by editor in lieu of spawning a duplicative thread
Q. Hi. I am Kundan from Mysore,
I want to know if ss sheet code 304 can be etched by laser means or by chemical means.

Please send feedback.
Awaiting your reply
Kundan Varma
Designer - Mysore, India
---
January 6, 2011
A. Do not use sulfuric acid in 304 stainless steel etching. I just trialed etching ss 304 plate with ferric chloride, HCl, and nitric acid, equal parts, don't mix water. This is the best method to etch the stainless steel.
nageswara rao penubothu
neo mess (hotel) - hyderabad, India
---
July 3, 2011
Q. Hi everybody! I am going through this site for a couple of months and finding it a very useful source from practical aspect ... Nowadays I am working over SS 304 Etching..we prepare a solution of ferric chloride 40% plus hydrochloric acid 33%.if we use whole solution in a single batch, it gives very good results. But if we run short batch and leave some solution to be used next time then it gets thicker and thicker...and we have to prepare new solution.in this way we are facing loss of chemicals. Can anybody please tell us that how we can keep this solution at its original liquidity level?... i.e., it should remain thin....so that maximum sheets can be etched through same solution..

Thanks in anticipation
Samreen Asghar
Engineer - Lahore, Pakistan
---
December 22, 2011
A. My Dear all and Mr. Samreen

For Etching 304 stainless steel etching use ferric chloride solid 1 kg with one liter of water and the solution to be kept idle for min. 2 hours see to that the solution is not hot because the chemical proportion may vary after that add hydrofluoric acid 100 ml with solution and after 5 minutes keep stainless steel which has to be etched and you can take the ss after getting the desired depth never use hydrochloric acid on etching. after etching process clean the SS with the water mixed with acetic acid of 10:1 to get a shiny etched parts. since I am in the signage industry as a manufacturer for the past 20 years I assure it is the best and for the knowledge you seek I give you my business secret with love
and regarding Samreen question once the ss is etched the solution will going to corrode the ss which is a mixture of iron, nickel and chromium into different compound and thus the chemical power will reduce proportion with time. Please understand my dear
T S SREEKANTH
- Chennai, India
---
February 26, 2012
Q. I being a hobbyist am very much thankful for providing a link between readers and masters like Abdual Rehim Mukri. Would he help with a few things regarding steel etching such as commercial name of dry film photoresist and address where I can get this film so that I may order the same as this film is not available from our local market. I will be very much thankful.
Mushtaq A Khan
- Srinagar, J&K, India
---
March 25, 2012
Q. Hello all,

First of all, this site is fantastically helpful!

I am trying to make a stainless steel jewelry in my studio environment (i.e., right now my living room). From my internet research, so far, I found that most jewelry is made from SS 306L, can anyone kindly confirm this for me?

I am also wondering if the formula, posted at the beginning of this thread, will work with stainless steel 306L? Also the etching I am trying to do is a through-through on a fine sheet of stainless steel (like making a stencil from 0.3 m thick sheet.

I am an architect and a crafter who has nearly none knowledge about chemical sides of stainless steel. Please help.

Sai Wongcongsawat
- Madrid, Spain
---
April 4, 2012
Q. Dear sir/madam,
We are into chemical etching from past few years; we are able to etch copper, brass & nickel up to 1 mm thick, whereas we are finding very difficult in stainless steel 304, 301, 316. Even we are not able to etch 0.2 mm. The chemical we are using is ferric chloride at 40 °C.
We are mixing 60 kgs of ferric chloride salt and 20 lts of HCl with water in our 200 lts tank but still dry film is lifting from the material as it reaches the depth of 0.1mm.
I have seen through etching done on 1.2 mm stainless steel .
Kindly let us know how can we reach that point.
Kishore Chowdary
- Bangalore, Karanataka, India
---
April 16, 2012
A. www.mordent.com/etch-howto has a fairly good tutorial on etching with some pretty basic equipment. I use something similar to this for much of my plating and etching for steel and copper work. I usually swing the pH of my solutions further towards acidic by using sulfuric acid and passivate after etching or plating.

Before you make anything from the gentleman's site above, please, please, please make sure you know how to dispose of the stuff you are going to be brewing up.
Marc Aaron Banks
- Lenoir, North Carolina
---
May 2, 2012
Q. Hello, I have been trying to etch an stainless steel 301 spring, 1mm diameter, and I've used many etchants, but none seems to give any results. I only get a dark surface and pitting. Can you help me with a proven etchant?

Thanks in advance for your help
Miriam Terrazas
- Juarez, Chihuahua, Mexico
---
May 3, 2012
A. Hi cousin Miriam.
Are you sure that the springs are absolutely spotlessly clean of any oil or solvent before you tried to etch them? Please do a waterbreak test as your next step.
People would not be experimenting under all sorts of conditions, with all sorts of etchants, if there was a "proven" one that obviated all those efforts :-)
Unfortunately, people generally won't reply to your question, feeling that your response will most likely be: "we already tried that, it didn't work" :-) So please tell us what concentration, temperature, and time you used.
Also exactly what does "etch" mean to you ... exactly what finish are you looking for. Thanks!
Regards,
Ted Mooney, P.E.
finishing.com
Pine Beach, New Jersey
---
May 4, 2012
A. "A dark surface and pitting" sounds like etching to me!

I've had a lot of parts sent to me with dark "stains" that wouldn't clean off. One look under the microscope reveals that the dark areas simply have a rougher surface due to light chemical etching than the light areas do. Of course they won't clean off, the only way to get rid of them is to repolish.

Back in school, we would use true etchants like ferric chloride to reveal grain structures for microscopic examination. I think that's a little more than you'd want for production parts. A standard nitric acid pickling or passivation bath, given enough time, may be enough if all you want to do is cut down the polish on the surface.

Ray Kremer
Stellar Solutions, Inc.
McHenry, Illinois
---
---
June 20, 2012
Q. Hello,

I'm trying to find a way to refinish the frames of the Iphone 4 and Iphone 4s. After doing some research I found out that the metal frame is made of stainless steel, but there is no data on exactly what kind of stainless steel it is. It is magnetic so I'm guessing its either ferritic or duplex other than that I'm not sure how to determine what kind of specific stainless steel it is. The finish on the phone it matte although I wasn't able to find what process it was originally made with. I was hoping maybe someone here could point me in the right direction to try and replicate such finish. Basically I'm trying to refinish them wherever they have any scratchings bumps, etc. as they become shinier in these spots

One other question, after reading a few threads here is seems that all finishing methods for stainless steel require it to be immersed in the described chemicals/acids. Is there any way to apply any of these chemicals/acids in some sort of paste?

Thank You

Ricardo
Ricardo Salas Porras
- Chihuahua, Chihuahua, Mexico
---
June 25, 2012
A. It seems to me that a manual dressing with fine tool maker stones (grit 400 or 600 depending on the depth of the defects) plus a polishing with sandpaper (grit 600 or even better) followed by glass bead blasting could be worth trying. Obviously you would either need to disassemble the frames or do a wonderful job masking the glass surfaces. Good luck.
P.D. If this advice proves to be valuable maybe you could give me a discount to have mine refurbished, huh?
Guillermo Marrufo- Monterrey, Mexico
Guillermo Marrufo
Monterrey, NL, Mexico
---
July 4, 2012
Q. Thank you for your answer Guillermo. I've already tried a few of the physical methods you mentioned including polishing with a few different grits of sandpaper and sand blasting. While sandpaper left it a little too shinny, sand blasting was a little too opaque and the surface looked different. As for shot glass bead blasting I'll give that a try, I'm not familiar with it so I'll have to do some research about it and find where can I do it here. The reason I tried the ss chemical etching thread was because none of these physical methods had worked for me, so I thought maybe a combination of physical and chemical would.

As far as the frames go, I'm getting them already disassembled so the glass surfaces aren't my concern. The problem are some small electronic parts that cannot be further removed without damaging them that's why I asked if some sort of paste could be used in chemical etching instead of a full immersion.

And of course if I can make this work I could help you out with your phone.
Ricardo Salas Porras
- Chihuahua, Chihuahua, Mexico
----
Ed. note: Please read Guillermo's & Ricardo's "barter" lightheartedly. This forum isn't for commercial negotiation :-)
---
July 10, 2012
A. Ricardo,
Yes, citric acid based passivation chemistry is available in gel/paste form.

adv.
Let us know if we can help.

Ray Kremer
Stellar Solutions, Inc.
McHenry, Illinois
---
July 5, 2012
Q. Are the etchants described here adequate to provide good paint adhesion on SS 304?
Larry Kelley
- Redondo Beach, California, USA
---
August 13, 2012
A. Larry,
I'm sure it entirely depends on what kind of paint you are using. To my knowledge, a lot of people go with sand/bead blasting to create a rough surface to increase paint adhesion.

Ray Kremer
Stellar Solutions, Inc.
McHenry, Illinois
---
February 28, 2013
Q. Hi Folks,
I'm etching 410 Stainless Steel plate using a combination of 68% Nitric Acid (approx. 70% by volume), 31.45% Hydrochloric Acid (approx. 20% by volume), and water (approx. 10% by volume). I'm trying to maximize the depth of each etch cycle by adjusting my chemical ratios to reduce the overall time of the project. I read somewhere that if I try and use too concentrated a solution of Nitric acid, I will passivate the plate, which would slow down my process. Is there a "sweet spot" for the optimal ratio of Nitric, HCl and Water that will etch the fastest without passivating the plate? I'm afraid that if I start passivating, I'll then have to etch off the oxide layer to continue gaining depth of my pattern.
Thanks for your help.
Les Bentz
process engineer - Richmond, Virginia, USA
---
March 11, 2013
A. Les,
The standard passivation baths for 410 are either 20-25% nitric plus 2.5% sodium dichromate or 45-55% nitric acid. It's not uncommon for the steel to etch at least a little if left in the nitric bath longer than the typical time spans, and no oxide layer is formed until the metal is rinsed and dried and makes contact with air.

Perhaps what you have heard about is the fuming nitric acid experiment on iron. I will quote from my college corrosion textbook:
"In the presence of concentrated "fuming" nitric acid, iron is virtually inert, despite the highly oxidizing conditions of the solution. When the acid is diluted with water, the iron remains inert initially but corrodes vigorously, evolving brown, nitrous oxide gas when the surface is lightly scratched. Faraday, who originated the experiment in the 1840s, suggested that an invisible surface oxide film, preformed in the concentrated acid, is unstable in the diluted solution and is destroyed when mechanically disturbed by scratching.
"Usual corrosion conditions are not sufficiently oxidizing to form the passive state on pure iron, in contrast to concentrated fuming nitric acid, which is one of the most highly oxidizing solutions available. Chromium is noted for formation of very stable, thin, resistant, surface films in less oxidizing conditions, when alloyed with other metals, especially iron and nickel. ... Thus, chromium additions provide the basis for stainless steels and other corrosion-resistant alloys."

The upshot is that even on a pure iron block, much less stainless, very concentrated nitric acid will form a "passive" layer, but it's very very unstable and nothing like normal stainless chromium oxide passive layer that forms when you strip the free iron from the surface and then expose it to air. However yes, if you ran your nitric acid strong enough to achieve this, it would halt any etching.

Ray Kremer
Stellar Solutions, Inc.
McHenry, Illinois
---
March 27, 2013
A. I believe that chloride is a depassivator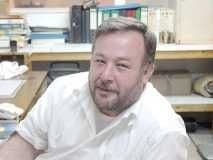 Cair Shishani
aircraft maintenance
- Al Ain, UAE
---
---
September 14, 2013,
2nd Request November 14, 2013
Q. Hello all scientists of the world.
We made electrolyte etching chemical for stainless steel that is a good chemical, but this chemical has two problems: one, the stamp will be brown and rusted after sometimes. We use ammonium chloride, citric acid,water. Tell me the exact formula of etching chemical. The stamp will be black and not to be rusted. Please tell me the etching chemical stainless steel exact formula.
thanks and regards
Dilip Kumar
- Sialkot, Pakistan
---
December 26, 2013
A. Hi Dilip,

You may try sodium hydrogensulphate and sodium bifluoride mixture (~90:10) with electrolytic even better.

Regards,
David

David Shiu
- Singapore
---
July 2, 2014
Q. Wish to etch the stainless steel for making the decorative finish on jewelry. For hobby, so need the easy to find chemical. Make the finish of the new steel look many years used.
Wei Ma Teng
- Singapore
---
October 29, 2016
Q. Despite the age of this thread, it keeps giving! Lots of information is here. I would like to try etching a stainless steel item; however, I need to know what type of material I can use as a stencil. For example, when I do glass etching, I use a vinyl stencil and then the glass etching cream. I don't know how acids will interact with vinyl (while chemistry and o-chem are truly interesting, I still don't know how I passed 5 chemistry classes. I only remember one reaction, and that was dehydration, lol). Any tips on using chemical etching with a stencil will be appreciated.
Madeline Espineira
- Tucson, Arizona, USA
---
April 2017
A. Hi Madeline. I don't know much about stencil etching, but I do know that vinyl is extremely resistant to all acids and etchants. Vinyl coatings and vinyl linings are widely used in acid industries.
Regards,
Ted Mooney, P.E. RET
finishing.com
Pine Beach, New Jersey
Striving to live "Aloha"
---
---
February 21, 2018
Q. We currently are etching 409 stainless pipe using a electric method 5 V with 1-1.5 Amps using a solution of 100 ml of 70% isopropyl alcohol and 30 ml of nitric acid and polished to a mirror finish.
So my question is what to use for etching 436 stainless pipe? I have tried the mixture above and all it did was turn the pipe black?
Our normal etching without electric is 40 ml 3% peroxide, 30 ml hydrochloric acid and 15 ml nitric acid GR grade.
Ken Taylor
- shelbyville Tennessee, USA


If you have a question in mind which seems off topic, please Search the Site