topic 10209
Thermal blemish / discoloration on stainless steel
I am not sure if my question falls within the scope of this forum, but I am hoping that someone would have experience with this problem.
I have a high grade stainless steel exhaust system on my motorcycle. The tubing is approxiamtely 1mm thick, and runs the entire length from the engine manifold through to the muffler.
The problem which I am experiencing is that the surface becomes black, not reflective and pitted where the temperatures are highest. At present, I sand the tubes with progressively finer Sandpaper [linked by editor to product info at Rockler] about once every 3 months, and then polish them, but this also removes the reflective colored bits (blue and purple near the engine, gold further back), which I like and want.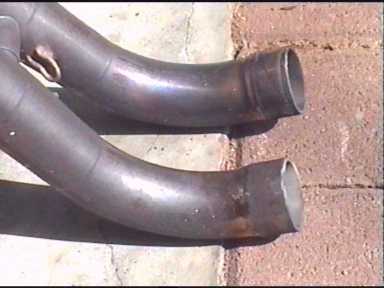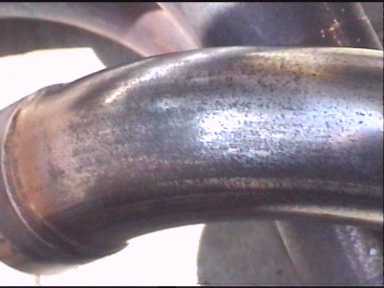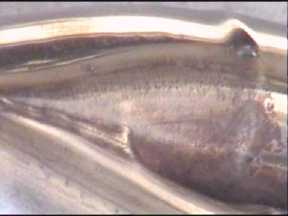 Is there any way I can coat the tubes with something after I have polished them up to prevent the matte black spots from appearing, while still allowing the reflective coloration to show through? Also, is there an easier way to remove the blemishes? I live on the coast, and have rather humid and salty air conditions. I am told that the manifold headers can get anything up to around 400 to 500 °C for however long I ride. Any help would be greatly appreciated.
Philip Kloppers
- Umtentweni, KZN, South Africa


This public forum has 60,000 threads. If you have a question in mind which seems off topic to this thread, you might prefer to Search the Site