topic 10113
Rhodium plating is quickly fading
Ed. note; This is an interesting thread, and only one of many. Before you get too confused, you might want to start with our FAQ on Rhodium Plating and White Gold to get an overall understanding :-)
I recently bought an 18 carat white gold chain as an engagement present for my fiance (he had bought me a white gold engagement ring). Within 6 weeks the chain had turned yellow, which I understand is the natural color. I returned it to the shop who told me that it must be my fiances skin oils reacting to make the rhodium plating disappear. They offered to give it an extra heavy coating of rhodium plating, but when I collected it today there are yellow bits showing through! Should Rhodium plating wear off this quickly & is it true that the oils in his skin could make the rhodium plating wear off like this? Or is it likely that the manufacturer just did a poor job (twice)?
Elaine Archer
- Derbyshire, UK
---
Dear Ms. Archer,
Please tell your jeweler that before we can agree with his assessment that your fiance is an oily and corrosive person, we would need to know how thick the jeweler's "normal" plating and his "extra heavy" plating are.
Which is really to say that: while it is perhaps true that some people's skin makes for a tougher environment than others, I believe that many jewelers apply the absolute bare minimum amount of rhodium they think they can get slide by with on a ring of insufficient whiteness. They should "put a number on" their plating thickness, not continue the obfuscation game with meaningless terms like "extra heavy".
The manufacturer did a poor job twice. After two tries with such dismal results, I'd try to get my money back to buy a different chain.
Problems like yours have been the subject of several previous letters here, namely no.1237, no. 5844, and no. 8502.
Ted Mooney, P.E.
finishing.com
Pine Beach, New Jersey
---
2007
Well, frankly speaking, you were a little unfortunate as to what had happened to the necklace you purchased for your lady, but apparently the shop owner tried to solve the problem with no acceptable results. It is very true that the perspiration or the perfume may have caused the rhodium plating to melt out, [corrode]and it may have been the chief reason. My opinion is to re-plate the necklace and with great attention and good skill. Rhodium plating is very sophisticated, as far as plating is concerned, and the plater has to clean the item very well so that the rhodium plating will adhere strongly.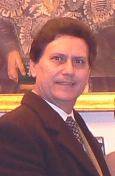 Joseph Tanti
- Valletta, Malta


This public forum has 60,000 threads. If you have a question in mind which seems off topic to this thread, you might prefer to Search the Site