60,000 Q&A topics -- Education, Aloha, & Fun
topic 8502
Rhodium Plating Cost
A discussion started in 2003 but continuing through 2019
This is an interesting thread, and only one of many on the subject. Before you get too confused, you might want to start with our FAQ on Rhodium Plating and White Gold to get an overall understanding :-)
---
2003
Q. What are the typical costs for rhodium dipping for a yellow gold ring? If there are stones, must they be removed prior? Are rhodium dipping costs equal, less or greater than white gold?
Anne F
[last name deleted for privacy by Editor]
- Lynn, Massachusetts
---
2005
A. It could be $25 - $100 depending on quality, and the stones would not normally be removed. But it is not a good idea to rhodium plate a yellow ring because the contrast is so strong that the wear will be immediately obvious. Only white gold rings should be rhodium plated because the off-white color won't stick out so much.
There is no commercial process of white gold plating a ring as far as I know. White gold is an alloy to cast the ring out of, not to plate the ring with, and white gold alloy rings are usually rhodium plated these days.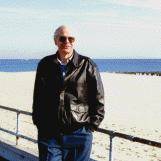 Ted Mooney, P.E.
finishing.com - Pine Beach, New Jersey
Striving to live Aloha
---
2001
Q. My engagement ring is yellow gold on the bottom half and white gold on the top half. I recently had it Rhodium plated so the ring would be a solid white color. The jewelers informed me that I would need to maintain the plating but would not tell me how often. After reading some of these postings, it seems as if the re-plating should take place every few years. My plating is already wearing off and I can see the yellow gold coming through! It has only been 2 months! I do not do any work with chemicals of any kind. What should I do?
Kelly Pennington
- Monroe, Georgia
---
2001
A. G'day Kelly,
It makes me wonder how much Rhodium was plated on? Was it just a flash or a decent thickness? Rhodium is expensive.
My advice would be to by-pass the jeweller and go to your friendly electroplater. With precious metal plating the more money you want to part with the more Rhodium they will plate on. Try and find an electroplater who has a device for measuring the thickness of the Rhodium and have them print you out a copy. Or better still ask that they preform the test in front of you.
I assume the plating has worn off on the inside of the band. The rubbing of the ring on your finger will wear the Rhodium off eventually. Also some people tend to corrode jewellery rapidly. I have seen jewellery corroded so much it looked like the surface of the moon. It always occurs where the jewellery comes in contact with the skin.
Richard Bancroft
- Parkdale, Victoria, Australia
---
2007
Q. Hello:
I have a 14k gold diamond engagement ring.
About a week before "my time of the month", my finger and the pinky next to it, turns black. This lasts right until "my time" is over.

I can't stand the sight of this, and sometimes won't wear the ring for one week or more during every month.

My question is this:
Will rhodium plating my ring stop my fingers from turning black?
Teresa B
- Dunellen, New Jersey
---
2007
A. In response to the young lady who had difficulty with her rings turning her fingers black at various times of the month, it could have to do with the amount of acidity in your system. Invariably, if I take a large amount of vitamin C or drink orange juice, my rings will turn my skin black.
Ashley Davis
- Houston, Texas
---
2006
Q. What is the use of rhodium plating on white gold jewelry? Does this plating justifies the price? Does rhodium peel off after years? Thanks..
Ken Loh
Malletier - Kuala Lumpur, MALAYSIA
---
2006
A. Ken,
Rhodium plated white gold is quite common in the jewelry industry. It gives the jewelry added brilliance and because of the "as plated hardness" gives the jewelry improved wear resistance. Rhodium sulphate is now over $150.00 per gram, so depending on the price increase you are referring to it may be justified. Rhodium does not "peel off" over time, but can wear off gradually. It would depend on the plating thickness and the actual "wear" the jewelry is subjected to. Good Luck!
Mark Baker
Process Engineer - Syracuse, New York
---
2007
Q. I have a 14k white gold ring that is beginning to turn yellow gold. I have had the ring re-plated before and it seems to last about a year and then I need to re-plate it again. I was wondering if I have my white gold ring plated with yellow gold this time, will I be done doing this or will the yellow gold plating start reverting back to white gold eventually (the reverse problem)? Is there any way rings can be replated with platinum to avoid this? thanks!
Jenelle Pontrelli
buyer - Chicago, Illinois
---
July 16, 2009
A. Kelly: The amount of time rhodium lasts is is very dependent on body chemistry, hand soaps, hand creams and swimming pool chemicals. I have seen ladies that can wear white gold with no problems for several years then they get pregnant and the rhodium goes bye bye in just a few days.
Dan Fredenburg
- Plano, Texas
---
2003
Q. Dear sir,
I want to know what actually rhodium is? How much should it cost for plating a ring, jewelers charge heavily which is hurting.
Rani Garg
- Paonta Sahib, Himachal, India
---
October 26, 2008
A. RHODIUM IS A PLATINUM GROUP METAL AND IS WIDELY USED TO PLATE ON WHITE GOLD AND SILVER TO RETAIN MORE SHINING. ON SILVER JEWELLERY IF YOU PLATE RHODIUM IT WILL PREVENT FROM OXIDIZATION FOR LONG TIME. RHODIUM IS AN AN EXPENSIVE METAL. BUT TO PLATE ON A RING IT SHOULD NOT COST MORE THAN RS. 100/- IN INDIA AS IT NEEDS VERY MINUTE QTY OF METAL.

I HOPE YOU ARE HAPPY AND SATISFIED.
PUSHPARAJAN NAIR
- India
---
February 26, 2010
Q. I understand there are countless variables involved. however, what would a general estimate be for how many rings (standard engagement mountings) could be plated per 1 gram of rhodium?

thanks in advance!
Todd Carter
jeweler - Massachusetts
---
March 3, 2010
A. Assuming your rings are about 1 square inch of surface area and you are plating to about 0.2 micron thickness and you will not be able to plate 100% of the rhodium out of the 1 gram bath you should be able to plate at least 300 rings.
Neil Bell
Red Sky Plating

Albuquerque, New Mexico
---
September 13, 2016
! Rhodium plating is also useful for those that have severe nickel allergies, like myself. I can't wear anything with nickel as it makes any part of my skin that contacts it crack, blister, burn and bleed. I found out the hard way with my white gold wedding ring and engagement ring and white gold earrings that get constant/frequent wear.
Heather Holinka
- Lincolnton, North Carolina, USA
---
---
July 9, 2017
Q. I have a ring that is not gold I'm not sure what it is made out of but it is my favorite ring and I want to have it dipped or plated. All the stones are in great shape just the metal band is looking bad. Would this be an option for that ring?
Annette Nelson
- Rio Rancho, New Mexico, USA
---
July 2017
A. Hi Annette. Rhodium is not at all yellow, it is bright metallic, much like chrome; it's also very thin. So the answer is that if your ring is generally that color it should be fine; but if your ring is the yellow color of gold, the yellow color will catch your eye as soon as there's a little wear, and rings get a lot of wear, so you probably won't be happy with it.
Regards,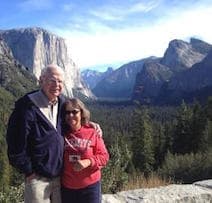 Ted Mooney, P.E. RET
finishing.com - Pine Beach, New Jersey
Aloha -- an idea worth spreading
---
---
January 31, 2019
Q. On White Gold that been black rhodium plated, since it's already white gold, do I really need to replate it , I have other white gold jewelry that's never been replated and those still look great.
Gudlaug Fondahn
- Saginaw, Michigan
---
February 2019
A. Hi Gudlaug. Your question may be clear to you but it is a riddle wrapped within a mystery inside an enigma to me :-(
Do you have a black rhodium plated something or other that you know to actually be made of solid white gold ... but the black has begun to wear off or fade ... so you are considering having it replated ... but it's not worn enough yet for you to know what it would look like if all the black were gone ... and you think you know how to get the rest of the black off ... so you are considering the alternative that you might be content if this black thing were to be made a white thing ... but only if the white gold which you are sure is under it is 'white enough'?
Unfortunately, even if all of my guesses were right, and even if you can get the black rhodium off (which you may not be able to do in the recesses of the object), my guess is that the finish will be too yellowish for your taste. I think you should probably get the black plating restored. Best of luck.
Regards,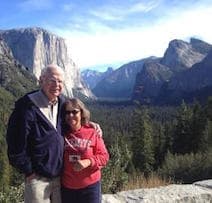 Ted Mooney, P.E. RET
finishing.com - Pine Beach, New Jersey
Aloha -- an idea worth spreading