World's #1 finishing resource since 1989
No login needed: Chime right in
topic 1237
Plating rhodium on white gold
Ed. note; This is an interesting but ridiculously long thread, and only one of many. Before you get too confused, you might want to start with our FAQ on Rhodium Plating and White Gold to get an overall understanding :-)
A discussion started in 1998 but continuing through 2017 . . .
1998
Q. We are Jewelry manufacturers. Maybe you can help me with plating problem of Rhodium on sandblasted surface of white gold.
Plating looks very dull. I need some luster on sandblasted surface. Please let me know what type of process shall be used.
Thank You
Joel F
[last name deleted for privacy by Editor]
---
1998
A. Rhodium is usually plated only 20 or so microinches thick from a sulfate bath. At this thickness, the physical properties of the base material will govern the finish deposit. If base material is dull or matte, so will be the Rhodium. Easiest way may be to glass bead blast after the sandblast to put a sheen on it. I assume you want to retain the white color as seen through the thin Rhodium layer. Is this true? Otherwise there are mirror bright Gold plating processes you can use over the white, then finish with Rhodium.
Regards,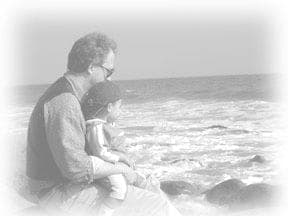 Dave Kinghorn
Chemical Engineer
SUNNYvale, California
---
1999
Q. My husband and I are searching for the right answers. We have white gold for our wedding set. We've been married almost 3 years. Since we've been married we've had trouble with our rings turning a dull yellow. The first set we had we took back to the jewelry store. After fighting that for two and a half years we finally received a refund. We lost 20% of the refund because of the jewelry store stalling for so long that they could not give us the whole amount. We went to another well known jewelry store. Purchased another set and now they are turning. We haven't had them a year. We don't clean with our jewelry on. We don't even take a bath with our jewelry on. We are really trying to find some answers. I hope that some one can help us. Thank you
Theresa S
[last name deleted for privacy by Editor]
---
1999
Q. I have been having the same problem as Theresa S which is the yellowing of my white gold wedding rings. My husband's wedding band (which was made at the same time as my wedding band) has not changed colour which leads my jeweler to believe that it's a reaction to my skin or something I am putting on my skin. I'm still searching to find out why only my white gold ring is turning yellow. So you have any answers?
Janet C
[last name deleted for privacy by Editor]
Vancouver, B.C. Canada
---
1999
A. This might help some people get answers. I am quoting this from another website. The URL is: http://www.amulet.co.uk/ringmaker/caveat.html
Here's the quote: When you buy a ring of 18 carat white gold in a shop, you are most unlikely to be LOOKING at 18 ct white gold! What you are looking at is Rhodium - a bright, hard chromium coloured plating used to cover the dull, greyish/yellowish 18 ct white gold that is underneath. This is normal practice in the jewellery trade! After a few years, the plating wears off the outside of the ring. The resulting dull colour is rarely blamed on the manufacturer.
Paul O
[last name deleted for privacy by Editor]
Seattle, Washington
---
1999
A. This has a ring of truth to it (!). I have seen both sides of the issue. I had a white gold wedding band for 17 years which never changed color, but my wife, as part of her job, was visiting a jewelry maker, and the man offered to shine up her ring by polishing it and by plating it with rhodium. The plated ring looked the same as my white gold ring, but was naturally shiny bright. But I still don't understand why white gold would change color, and the ring never discolored, just got very scratched from wear.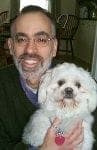 Tom Pullizzi
Falls Township, Pennsylvania
---
March 26, 2008-- this entry is out of chronological order / historically enhanced

Thank you, Paul. Your reply is helpful but not the whole story. The color of the white gold underlying the rhodium plating can vary from a highly acceptable white to a highly unacceptable yellow. (See the article White Gold Alloys: Colour Measurement and Grading at www.goldbulletin.org/downloads/Henderson_2_38.pdf). If the underlying gold is a good white color, the wear will be barely noticeable; if it is yellow, the contrast will be bad at the first sign of wear. Theresa S's ring and Janet C's rings apparently need replating at this point but, since they both speak of the yellow color, apparently the underlying metal is not white enough.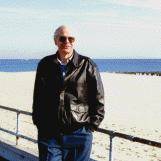 Ted Mooney, P.E.
Striving to live Aloha
finishing.com - Pine Beach, New Jersey
---
1999
! This is in response to all of you who have written about white gold rings. I just recently got engaged and my ring is two-toned with white and yellow gold. The entire band is white gold except for two gold bars in the front. I had to get my ring sized and after it came back the band was yellow gold. No fault of my own, because I just had the jeweler send it to be sized. Then the jeweler took the ring back and had rhodium applied to the ring, and when I got it back it was scratched up and there were little brown spots all over the band. I just got engaged in August and my ring is not right because of the fault of the jeweler. So now I am waiting for them to get me a new band and I've waited for 3 weeks already and it won't be in until the end of the month. I found out that the rhodium used on my ring was contaminated, so I don't feel too comfortable about it and we're real close to telling the jeweler that we don't want it and we want our money back. Just thought you all should know that you're not the only ones who have had problems with white gold.
Melissa S
[last name deleted for privacy by Editor]
Milwaukee, Wisconsin
---
1999
Q. I too have a problem with white gold. I received a ring that was 14 kt yellow gold (the band) and white gold on the top (the setting). I had to have the shank replaced and when the ring was returned the white gold looked yellow. I took it back to the jeweler who explained the Rhodium and was going to resurface the ring. When I got the ring back there were two spots that looked dark and dingy. I had the jeweler redo the process but it still looks dark. This is quite frustrating as the ring is a favorite and now it doesn't look as good as it did when I received it.
Any suggestions?
Susan F
[last name deleted for privacy by Editor]
Lancaster, New York
---
March 26, 2008-- this entry is out of chronological order / historically enhanced
The quality of the rhodium plating is not good enough, Susan -- either due to contamination or insufficient electroplating skills on the part of the jeweler. Download a Rhodium Plating Tutorial in Powerpoint courtesy of Artisan Plating,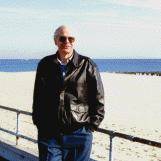 Ted Mooney, P.E.
Striving to live Aloha
finishing.com - Pine Beach, New Jersey
---
1999
I recently got engaged-
My engagement ring is entirely white gold and it looked slightly yellow when I received it. We took it back to the jeweler today and they said that in the sizing process, the rhodium was burned off and the ring needed to be re-plated. They re-plated it within the hour and it looks bright shiny white now. The jeweler informed us that after some wear (2-3 years, possibly sooner depending on the acid content of my skin) the ring would have to be re-plated. Has anyone had to re-plate sooner than a couple of years? Any general advice on the subject?
Tara B
[last name deleted for privacy by Editor]
Colorado Springs, Colorado
---
2001
I bought my husbands ring last March and it looks terrible! I was just wondering if all white gold jewelry is rhodium plated? The jeweler told me it was white gold and didn't say anything about it being plated with anything, is this legal? I am having a huge problem with the people I have had to deal with, they are so rude. I am only 20 yrs. old and I don't know much about jewelry yet and I feel like they took advantage of me!
Crystal V
[last name deleted for privacy by Editor]
- Loganville, Georgia
---
2000
I've recently laid down the deposit for a white gold ring and reading all this gives me concern. In particular, if Crystal V gets any feed back regarding legality, I'd be very interested.
Thanks John
John C
[last name deleted for privacy by Editor]
- London, England, UK
---
2000
I am a jewelry designer and I have had similar problem with a ring that I designed for one of my clients. I don't have all the answers but I can answer a few questions that have come up.
Yes, it is perfectly legal, and is actually jewelry industry standard, to have white gold jewelry plated with Rhodium. For those of you who don't know, Rhodium is a variety of platinum, and provides a very white, hard, durable finish to jewelry.
As far as white gold goes, some people do seem to have a reaction with the metal and bring a yellowish tinge to the surface of the ring. remember that it is made with mostly gold which is a very yellow material. it is the other metals that it is mixed with that make it white.
Rhodium plating is a good alternative for keeping the ring white and making it scratch resistant. For most people though, white gold does not turn yellow on their skin, so it is not an issue.
Another alternative is to have your rings made in platinum. it is a much cooler metal, will not tarnish, and is very strong as far as holding stones in place, and holding its shape. However, it is more expensive than gold, it is quite a bit heavier, and in my opinion it tends to scratch and ding more easily that white gold does.
Just as with everything, there is good quality and bad quality. If plating is done right, you won't have any problems with it and short of having it replated every few years, it should be trouble-free.
I've worked as a goldsmith for a few years and this is the first problem that I have ever encountered with the ring actually changing color on a client.
LK Oburg
- Oakland, California
---
2000
My wife and I have just become aware of the possibility of the yellowing of white gold. However, we have both had white gold rings for over 31 years and they have never been polished and are continually worn even in all conditions. They are hardly scratched and certainly there is absolutely no sign of yellowing.
Many of our relatives and friends have white gold rings and we have never heard of any complaints in this respect whatsoever.
Perhaps it is interesting to note that all these friends and relatives wearing white gold purchased their jewellery in Switzerland (my wife is Swiss.) Perhaps they handle white gold differently over there. It is certainly much more popular than in the UK.
Peter C
[last name deleted for privacy by Editor]
UK
---
March 26, 2008-- this entry is out of chronological order / historically enhanced
Yes, Peter -- the Swiss rings probably contain palladium rather than nickel and they probably are a whiter grade which does not require plating.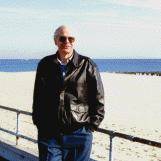 Ted Mooney, P.E.
Striving to live Aloha
finishing.com - Pine Beach, New Jersey
---
2000
My fiancee bought me a so called "white gold" engagement ring which was turning yellow after only one month! We've fought with the jewelry store for weeks about it and they've finally agreed to take care of the problem. I never knew this was a problem until I came to this site. What are the facts about white gold? What should a consumer expect from a jeweler in regards to this? Please help.
Pam W
[last name deleted for privacy by Editor]
- Atlanta, Georgia
Ed. note: As you see, we now have an FAQ on Rhodium Plating & White Gold, Pam.
---
2000
I have been engaged since November 99 and my white gold ring is starting to turn. They told me it was my body chemistry. Now I read about the cheap plating? I am now very concerned. If anyone has any tips please let me know.
Caryl G
[last name deleted for privacy by Editor]
- San Francisco, California
---
Caryl,
Don't accept that bogus "body chemistry" nonsense. Although it's quite true that different people perspire differently, the actual situation is that the "white gold" under the rhodium plating may range in color from an excellent white to an unacceptable yellow. When the underlying gold color is poor, whoever wears that ring will soon encounter the same problem because the rhodium will wear out in an area and the contrast with a too-yellow white gold will be obvious.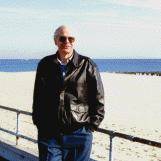 Ted Mooney, P.E.
Striving to live Aloha
finishing.com - Pine Beach, New Jersey
---
2000
I am currently going through the same thing with the white gold turning yellow. I had my white gold engagement ring sized, and when returned to me, it was completely yellow. It looked as if it were yellow gold. I was informed that the ring was sized by a company who I do not trust, and from whom I would never purchase jewelry. I was concerned at first because I have heard of certain types of jewelers who will actually take the stones out of the jewelry they are supposed to be working on, and replace them with fake stones. I have had my ring appraised by an two independent jewelers, and I have been assured that the diamonds are real. I also questioned the jeweler about the yellowing of the gold, and he explained the rhodium plating process to me.
I think that it is unethical on the part of the jewelry industry to advertise something as white gold, when in reality what you are seeing isn't white gold. I have several pieces of white gold jewelry and haven't had a problem with the white turning yellow over a period of time. The pieces that I have are still as good as new. But, had I been made aware that white gold isn't really "white gold," perhaps I would've looked into a platinum ring.
Antwanette
[last name deleted for privacy by Editor]
- Atlanta, Georgia
---
2000
I have 2 white gold rings and.. I work in a chem. lab.
I thought my rings were turning dull yellow 'cause of my work (using a lot of reagents), but now I read all these messages and... what can I do?!
Please help me
thank you
Villa C
[last name deleted for privacy by Editor]
- Genoa, Italy
---
2000
Please see letter 5844 for still more on this topic.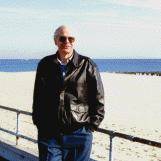 Ted Mooney, P.E.
Striving to live Aloha
finishing.com - Pine Beach, New Jersey
---
2000
How interesting I would stumble upon this page. I was trying to look up the yellowing of white gold as I just received a call from a company I ordered diamond stud earrings from on the web. They wanted to let me know that the studs that they were to set in WHITE GOLD, are all white except for a part on the "basket" or underneath the stones by the post. There was a little yellow showing through and they wanted me to call them when I receive them tomorrow to let them know if I find this acceptable or not. (Thank GOD I used an escrow service. So they won't get the money my credit card company authorized UNLESS I am satisfied.)
I would have been mortified with their call, but own a 18k white gold ring. Had the ring made about 2 years ago. Just last month I started to experience the yellowing tarnished look of the 18k white gold! Took the ring back to the jeweler who made it only to have him say he had to "Re-rhodium it." This startled me--Rhodium, isn't that used on costume jewelry? He assured me it was a normal thing. I got the ring back and it looks GREAT! Bright white and gorgeous. However, it was NEVER explained when I chose to get the ring made in white gold that I was going to have this 2 year tune-up program. And I still wonder. My mom has a white gold wedding ring set that is 47 years old and has NEVER gone through this. I am wondering if the standards of white gold have changed. Cheapened maybe? And how interesting there are so many people with this problem. Especially when the jewelry industry seems to NEVER warn the consumer of the high upkeep of the white gold.
My advice to people looking to buy the white gold: Ask about tarnishing and yellowing. Get in writing if the piece does either, the company is responsible for the restoration of the piece. If the jeweler is good and reputable they may stand behind their product. And if they don't, I guess you will know you may be in for maintenance costs. Maybe platinum is cheaper in the long run?
Anne H
[last name deleted for privacy by Editor]
- Akron, Ohio
---
2001
Ok, here's the scoop on rhodium plating. I own a jewelry store that specializes in white gold and platinum and I know what I'm talking about. There are several reasons why a ring might discolor.
1. The ring was originally yellow gold and the jeweler rhodium plated it. An honest Jeweler should disclose this to the customer and make him aware that it will need to be replated every 1-3 years.
2. White gold can be made in a variety of different colors. Before gold (or platinum) is made into a ring, it is made into casting grain. Unless you are using 24k gold, it must be cut with other alloys. Depending on the amount of nickel, silver, or other alloy, the color of the final product may not be a pure or "silvery" white. 14k gold is 58.5% pure and 18k gold is 75.0% pure. If the white gold is not a pure white, the jeweler will always rhodium plate it. This is legal and acceptable within the jewelry business; however, an honest jeweler should make his customer aware (I would).
3. There are a lot of people who have allergies to nickel. If you have any nickel allergies the metal will react to the acid in your skin and turn a yellowish color. Also, the person wearing the ring will always get some type of skin irritation. A jeweler cannot predict who will react and who won't and therefore cannot be responsible for any problems.
There are probably other reasons for discoloration including the jewelry wasn't real gold to begin with. The 3 reasons above are the most common. I hope this information will be helpful.
Russell Z.
[last name deleted for privacy by Editor]
- Santa Monica, California
---
Thank you for the helpful responses, Russell, but your answer to number 3 is 100 percent dead wrong!
"A jeweler cannot predict who will react and who won't and therefore cannot be responsible"

should read:

"A jeweler cannot predict who will react and who won't and therefore should preferably follow Europe's lead and not sell jewelry with nickel in it, but at the very least should clearly label it as containing nickel"

Nickel allergy is a pandemic acquired allergy, and a person who was not allergic to it may become horribly allergic to nickel in short order simply because you sold them a ring with nickel in it. It is estimated that 40 percent of American women under 30 are condemned to a lifetime of this miserable nickel allergy.

Europe and much of the world acted long ago: nickel is not allowed in jewelry there. It is long past time that American jewelers acted on this voluntarily, but instead they force big government upon us by refusing to even label their product as containing nickel. It's outrageous.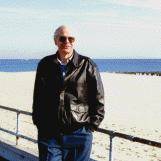 Ted Mooney, P.E.
Striving to live Aloha
finishing.com - Pine Beach, New Jersey
---
2001
I was looking into gold jewelry and found this site. I have also had questions about a ring my husband purchased for me about a year ago. We had looked at several bands...yellow gold, white gold and platinum. I thought the band I picked out was white gold with two yellow bands on either side of the stone. When I picked out the band, the color was quite white, but when I received the ring I noticed that the areas on the band on either side of the yellow gold had a yellowish tinge to them. Since then the Jeweler has gone out of business, I asked another Jeweler and they simply told me it was just the way the light was hitting it - which might be part of it as the area has a high shine. The back of the band clearly seems more white but the front tends to nick easier perhaps just because of the placement on the hand with the most contact to wear. But even so...the coloring still is very pretty!
Here is a question...the inside of the band says 14KP. I have never seen that listed anywhere. Can anyone explain this?
Karen S.
[last name deleted for privacy by Editor]
- Moorhead, Minnesota
---
2001
I just got engaged this weekend with a beautiful white gold ring from Cartier. When I look at the ring under a bright light, it looks to be perfectly white and shiny. But when the light is more dim, there are many visible, tiny brown spots. Does this mean the Rhodium plating was contaminated? And if I get it replated, am I just covering up the brown spots, only to have them reappear in a couple years?
This is incredibly frustrating, especially given that I wanted a platinum ring, but I fell in love with a tension mounted style that can only be made in white gold.
Thanks for any help you can offer.
Kathleen T
[last name deleted for privacy by Editor]
- Chicago, Illinoios
---
2001
In response to the question asked by Karen S..
14KP means that you have purchased a ring that is exactly 14 karat gold. 14 Karat gold is 58.8% pure. In some cases, jewelry manufacturers will sell 13karat - 13 1/2 karat gold and stamp it 14k. This is actually acceptable in the jewelry trade. 14KP means "Fourteen Karat Plumb". This is a good thing so don't worry.
As for the yellow hue in your gold, you may want to read my posting (directly above yours on this page) about rhodium plating. If you read my second point about the range of color of white gold, it should answer your question.
Russell Z.
[last name deleted for privacy by Editor]
- Santa Monica, California
---
2001
I too have the 18ct white gold wedding set, I have resigned myself to the fact that I face a life of endless rhodium platings! We bought our rings in Abu Dhabi - the strange thing is, my husband's is virtually the same colour as when we bought it. After reading these comments its probably just body reactions or something! I had some work done on my ring and had it replated - within 3 WEEKS it had turned pale yellow! I was furious. I'm interested to know how much people should pay for rhodium plating. I just paid £20 for my wedding band and engagement ring.
I wish I had known about this when I bought the rings! It should be made compulsory for jewellers to point this problem out to potential buyers.
Deb A
[last name deleted for privacy by Editor]
- Torquay, UK
---
2001
RUSSELL Z-
How is rhodium plating applied to only a small part ?
I have a question to ask you since you're in the business of rhodium plating. A local jewelry repair shop accidentally (took it upon himself to) rhodium plate my basket. My set was all 14K gold. Now does this mean possibly I may have to get the basket redone in the future? AND moreover, if he just rhodium plated the basket and not the entire piece, does he have to take the rings apart and the diamond out before he does this rhodium plating technique?
Rose W
[last name deleted for privacy by Editor]
- Howell, Michigan
---
2001
I'm an amateur jeweler (also former chemistry teacher) and have some understanding of the trade and the metallurgies involved.
Pure gold, 24K, is much too soft for everyday jewelry use. Thus, alloying with other metals is used to harden the pieces (and, generally, to make them less expensive). The US Federal Trade Commission's regulations are quite strict regarding labeling of gold jewelry. A "K" mark preceded by a number means that the item contains, within certain tolerances, parts of gold equal to that number divided by 24. So, 14K is 14/24 gold, 12K is 12/24 gold, and so forth. In the USA, 10K is the lowest gold-content alloy that can be identified for sale as "gold" jewelry. In the UK, 8K (1/3 gold) is permitted.
Any really white 14K gold alloy is very soft. This is because alloying with nickel, a hard inexpensive metal, will produce an item which is quite hard but has a pale yellow color. [The surface finish also "softens" with time because of porosity.] Alloying with softer elements can produce a whiter metal, but it will be soft, unsuitable for jewelry use. So rhodium, an extremely hard and generally non-corrosive element that's more costly than gold, comes into the picture.
FTC regulations only mandate the identification of the basic alloy in a piece of fine jewelry; no labeling is required for plating. This is where the problem arises. Properly (and heavily) applied rhodium should last for many years under all but the harshest chemical conditions. Of course, constant rubbing will eventually wear off any plating, but ordinary wearing of a ring should not be enough to remove a heavy rhodium plate. With some jewelers it is common to use a rhodium "flash," which is a much thinner surface coating. This is purely a marketing decision: if nobody complains about a thin coating, why spend the extra money to put on a heavier one?
Rhodium is very expensive. Applying a rhodium flash is a five- or ten-dollar problem; plating a heavy coating takes more time, money, and attention. Virtually *all* white gold jewelry (not platinum -- it is improper to refer to platinum as "white gold," which it definitely is not) has a coating of rhodium to some thickness, and I will not hold my breath until the FTC establishes some sort of standard regarding the thickness of that plating. Right now, this would be an almost unmanageable requirement, because at today's state of technology, testing every item (or even representative samples) to demonstrate plating thickness would be so costly that prices would be driven up sharply. On top of that, most people wouldn't know what the numbers meant, anyway.
The customer must have awareness of what is being bought. If a jeweler is wishy-washy about the how well a rhodium finish will last, just *do not buy it*, no matter how great it might look. Two years later, it could look awful. By far the simplest thing to do might be to insist on a written money-back guarantee that the rhodium will not visibly wear through for a period of time -- five, ten, twenty years, whatever you and the supplier are willing to agree.
John M
[last name deleted for privacy by Editor]
- Littlerock, California,
---
2001
I work for one of the most prestigious casting companies of precious metals in England, with regards to your question of rhodium plating. The simply answer is do not use a alloy containing nickel, it is this that makes your 18ct white gold ring look dull. I suggest you opt for a palladium bleached alloy, and thus no need for plating!
Scot L
[last name deleted for privacy by Editor]
- England
---
adv.: Discover the choice made by manufacturers
nationwide for high quality jewelry plating & finishing