Where the world gathers for
plating, anodizing, & finishing Q&As since 1989
Electroplating for a School Science Project
-----
October 15, 2021
Q. In regards to zinc plating metal, would it speed up the process if the zinc, vinegar, salt solution was heated up instead of at room temperature or is the process all in the electrolysis with the anodes?
Jon Kirk
Hobbyist - Indianapolis, Indiana
---
October 2021
A. Hi Jon. Warming the solution a bit might help to speed up satisfactory plating, but your other phrase about "all in the electrolysis" remains a fact as well :-)
Readers who would like to actually understand how it works should see our "Intro to Faraday's Law" article. But in brief, it is the amperage of electricity applied and only the amperage of electricity applied which oxidizes (dissolves) zinc from the anode and reduces (plates) it onto the cathode -- the temperature has nothing to do with this fundamental electrochemical fact. BUT in the real world, satisfactory plating as opposed to just moving metal from the anode to the cathode, is limited by a number of factors, one of which is the physical migration of zinc ions through the solution from the anode to the cathode, and that reaction is somewhat temperature dependent.
Luck & Regards,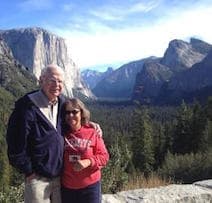 Ted Mooney
, P.E. RET
Striving to live Aloha
finishing.com - Pine Beach, New Jersey
---
---
---
Closely related historical posts, oldest first ...
1996
Q. My 5-year-old son wants to do a science fair project on plating. He saw someone on TV plating something and he asked me if I knew how to do it. When I was a kid, a science fair exhibitor plated copper pennies with silver. Do you know someone who can tell me how to do that? It seemed like a simple thing, but I don't know any details.
Darrell Ostler
---
"Naked Eggs and Flying Potatoes: Unforgettable Experiments that Make Science Fun"
by Steve Spangler
from Abe Books
or

Affiliate Link
(your purchases make finishing.com possible)
1996
A. Hi, Darrell. For 5-year-olds, a simple immersion deposit might be more practical than electroplating. Get some copper sulfate [affil. link to info/product on Amazon]. Then get some simple coins or small unpainted parts, clean them with toothpaste and a toothbrush (good to remind the kids anyway), then with vinegar or lemon juice, rinse them well, and put them into the copper sulfate.

Copper will deposit on them. Best of luck.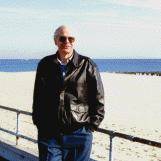 Ted Mooney
, P.E.
Striving to live Aloha
finishing.com - Pine Beach, New Jersey
---
---
S
I
L
V
E
R

P
L
A
T
I
N
G


f
r
o
m


S
I
L
V
E
R


N
I
T
R
A
T
E

1996




Q. Thanks for posting my inquiry and the response. I think I will try the immersion method on a few nickels just to turn some heads. I would still like to do the simple electroplating on copper pennies though. My son gets very excited about electricity and batteries and such. In his mind, if a science experiment doesn't use electricity, it isn't science.

So, do you have a simple "recipe" for silver plating some copper pennies? I know you are probably busy and would prefer to receive revenue generating inquiries, but I've looked everywhere and can't seem to find anyone who knows. The local plating shops don't want to give me the time of day, and you're obviously an authority. You are the best contact I've found. Anything you can do would be sincerely appreciated.

Lastly, I think you have a solid web page. Not too flashy (which is good in my book), but it is packed with a lot of very useful information.

Darrell Ostler





---

1997




Q. My middle-school son wants to do a plating demo as a science fair project. And, yes, I did suggest this based on a demo I saw years ago. what I saw was plating of pennies using a silver spoon as an anode. We were led to believe the bath was simply water, although I now have come to learn that was just a bunch of hooey.

I have followed your FAQ to the point of tracking down some (a couple of tablespoons full) silver nitrate, which, as it turns out, was no simple task!

I've been to the library but the only bath I could find for silver plating didn't specify silver nitrate. Can you provide me with a formula for a small batch (1-2 liters) of solution? Is there anything else I need to add besides the silver nitrate and distilled water, and does the bath need to be heated or is room temperature enough? Lastly, do I need to use a silver source such as an old spoon or coin for an anode, or do I use a copper anode?

Your site has been most helpful, and I really appreciate your response.

Thanks!

Dan Shogren





---

1997

A. Hi again, Darrell. You may find me difficult when, for the second time, I suggest that you do an alternative instead of what you want to do -- sorry :-)

... but zinc electroplating looks a lot like silver and it is very easy for you and a 5-year-old to safely do with household ingredients per our "How Electroplating Works" demo page. If you still really want to do silver plating though, read my reply to Dan. Best of luck.

----

A. Hi Dan. Virtually all real silver plating is done out of a cyanide based bath, which is a horrible poison and out of the question for a home or school experiment. With silver nitrate you may form a poor deposit -- sorry, but I really don't know :-(

The Electroplating Engineering Handbook says that to prepare a standard silver nitrate test solution, dissolve approximately 17 g of silver nitrate in a liter of chloride-free water, and store in an amber bottle. While that test solution is not really meant to be used as a plating solution, it sounds like as good a formula as any. But if you prefer, you can buy a pre-formulated silver-nitrate based "resilvering bath" from a number of sources.

Silver may not be easily electroplateable from silver nitrate, it may be strictly for immersion plating -- but please let us know what you find. Good luck.

Ted Mooney

, P.E.

Striving to live Aloha

finishing.com - Pine Beach, New Jersey
---
---
C
O
B
A
L
T

1996




Hello ...

I have done a child's plating job with electricity by using dilute cobalt chloride solution from a kid's chemistry set. You can use either a piece of cobalt as the anode (usually not available readily), or a graphite rod out of an old d-cell battery. A 1-1/2 volt battery should do. Agitate the penny while plating. It will at least look vaguely silver to gray.

Vince Summers




---
---
I
M
M
E
R
S
I
O
N

S
I
L
V
E
R

"Earth Science for Every Kid: 101 Easy Experiments That Really Work"
by Janice VanCleave
from Abe Books
or

Affiliate Link
(your purchases make finishing.com possible)

1998




Folks,

I suppose I'm just a kid at heart, but I'm one of those irresponsible science showmen who plate silver on things as a demonstration. My favorite is electroless silver plating on glass. It makes a great silver cup from a cheap glass and you can get a kit containing methyl glucamine through LON Lab, or you can use the older formaldehyde method with silver nitrate.

For electrolytic plating, how about showing off the classic woods strike. The recipe is: 1 oz Muriatic Acid [affil. link to info/product on Amazon] , 8 oz of water, and 1 oz of Nickel Chloride (often included in chemistry sets). Plate with 3 volts (two 1.5 V dry cells). You can tell the kids that this strike is extensively used in industry.

Good Luck,

Robert Buxbaum






---
---
I
M
M
E
R
S
I
O
N

C
O
P
P
E
R

a
g
a
i
n

1998




Q. I'm doing a science project, for my 4th grade class, on copper plating and I don't quite understand it, could you please help me?

The experiment book I used says to take a small glass of vinegar and sprinkle in a few good shakes of salt. Then put in some dirty pennies. The pennies are cleaned of the surface corrosion. Then take a iron nail and clean it with 0000 steel wool [affil. link to info/product at Rockler]. Then put it into the glass. After 5 or 10 minutes the nail will be covered with a bright coat of copper.

Can you help me explain what is going on?

Thanks a lot for your help!

Danielle

[last name deleted for privacy by Editor]




New Life Academy





---

---

2007




Q. I am a 7th grade student, and I am doing a science fair experiment on copper plating. I am looking at a list of ingredients, and it says to use white vinegar, salt, CuSO4, and deionized water for the plating solution. I was wondering two things: 1. What voltage should I use, and 2. Where can I get CuSo4, or can I use different ingredients? Could you please tell me what would be the best plating solution to copper plate a dime?

Thanks

Claire T.

[last name deleted for privacy by Editor]




student - Omaha, Nebraska, USA





---

1997




A.

vinegar in a glass

Vinegar is a solution of a little bit of acetic acid in water.

add salt

Salt is sodium chloride. The water is a solvent that splits the salt into ions of sodium and chloride. The sodium ion has a positive charge, and chloride has a negative charge. Water molecules are lopsided and are positive on one side and negative on the other, something like a magnet. Several water molecules surround each chloride and sodium ion and keep them in solution. If you add too much salt for the water molecules to surround, you won't dissolve all of the salt and some of it will sit on the bottom of the beaker.


add corroded copper (it's not allowed to call them dirty)

Copper metal (that shiny red metal) will react with the salts from your fingers and oxygen in the air to form corrosion products.

A very thick layer of corrosion on copper has a green color, the color of the Statue of Liberty. (She has a copper skin). This green layer protects the copper underneath from more corrosion and will make Ms. Liberty last a long time.
The corrosion on pennies keeps rubbing off by being rubbed all day in your pocket and fingers. Even if your fingers look clean, they always have a little oil, salts and acids from your skin. That's why when we touch things, we leave fingerprints.

The combination of vinegar (acetic acid and water) and salt (sodium chloride) dissolves the corrosion products (a mix of copper salts like copper sulfate, copper chloride and copper oxide) into the water. You will now have a few copper ions floating around in the water, and you can see the bright red copper metal of the penny.

clean an iron nail with steel wool and put it into the glass

You need to clean the iron nail of any oils and rust (iron oxide) before trying to cover it with copper.

Iron and copper are both metals. Iron metal has a grey color and copper metal is red in color. But copper and iron are a little different in behavior. Look around in your classroom. You will see some of your friends who are always jumping around, talking, or getting into trouble. They are like iron. Some of your friends are quiet, and are happy to just sit in their seats and behave. They are like copper.

Copper is happier to sit around. Iron is happier to get into solution in the water. In the glass you have prepared, some of the iron metal from the nail will give up electrons to the copper. This iron will dissolve in the water. The copper which took the electrons will drop out of the water and stick to the nail. If enough of the copper sticks to the nail, you will see the red color of copper metal.

I tried your experiment, but my pennies were not very corroded, so I may not have had enough copper in the water to see anything happen on the surface of the nail.

This kind of reaction is very useful, and is used every day in science and industry to help make the things we use, making our lives easier and more interesting. The things that are happening in your little glass are much more complicated than this, so you must study very hard.




Tom Pullizzi




Falls Township, Pennsylvania




---
---
N
I
C
K
E
L

1997




A. Here is what the Rochester branch of the AESF had been using for years as a plating demo at our annual Engineering Fair: bright nickel plating of pennies. Sure, the setup is not as basic as with copper plating, but no cyanide is required and the plate is bright.

Watts-based bright nickel baths are pretty common in any local bumper plating shop (see your phone directory under "Electroplating services"). Pour some bright Nickel solution in a 1 l beaker, put it on a hot plate, get a small battery or rectifier and, in combination with the toothpaste and toothbrush cleaning technique described above by Ted - you are in business.

Don't forget to rinse the pennies well before and after plating and return the plating solution back to the shop after you are done.

Happy electroplating from PlaterB!




"PlaterB" Berl Stein




NiCoForm, Inc.





Rochester, New York






----
Ed. note: but times have changed since Berl's posting. Plating shops probably aren't allowed to give you plating solution anymore. You'll have to buy the supplies from a lab supply store unless you own a plating shop yourself.


---
---
Z
I
N
C

P
L
A
T
I
N
G


1998




Q. I am a high school chemistry student who is planning on doing a simple electroplating procedure for the class. I plan on plating zinc onto pennies. This seems to me to be much simpler than using silver. Am I correct in this assumption?

Graham W

[last name deleted for privacy by Editor]





---

1998

A. I would say yes because I can plate a fairly bright and adherent zinc coating from dilute acetate or sulfate solutions, and I don't know how to do this with silver.

In reading the many letters on this subject, I am starting to believe that any demonstration of electroplating should include a demonstration of wastewater treatment. A nice graphite sponge cathode for electrolytic recovery would be neat.

What good does it do to show someone how to plate, if we don't show the audience that plating requires a carefully thought out and implemented plan for wastewater treatment? Also mention that some plating processes, like chromium plating, for instance, also create a mist hazard for the operator, and this process requires ventilation and scrubbing of the air before release to the environment.

What kind of references do you have in your high school for electroplating?

Tom Pullizzi

Falls Township, Pennsylvania

---

1998




Q. I'm not sure what you mean by references; I have the Metal Finishing Guidebook and Directory. What is another metal that would be good to plate onto copper?

Graham W

[last name deleted for privacy by Editor]





---

1998

A. That is a very good reference, I did not expect you to say that you have one of those! There are many formulas in that book, but I don't know how many you can use in the home, since it is a reference for industrial users.

So you have a powerful reference, now you need to control its power and design a good demonstration for high school level chemistry. Have you tried to plate anything so far? What were the results? Have you read the chapters on rinsing by our very own Ted Mooney, P.E., and on wastewater treatment?

Tom Pullizzi

Falls Township, Pennsylvania

---

1998




Q. I'm glad to hear that you think so highly of it. I got it when I interviewed the president of a plating company. I have never even attempted to plate anything yet. I have read the chapter on rinsing, though I admit it got a bit too technical for me, though I'm sure if I had any experience rinsing it would probably make more sense.

Graham W

[last name deleted for privacy by Editor]





---

1998

! Idea. Why don't you switch gears, and make your project about... RINSING! The world does not know enough about rinsing. Use your sources from electroplating to expand and expound on the subject of rinsing. Rinsing the soap out of laundry, washing the ice cream out of Breyers' containers. Show your fellow students how much it costs the earth to have clean cars and jeans. Hot water rinses much better than cold water for most projects, talk about the energy cost of rinsing and how it relates to global warming.

It is a revolting subject, this rinsing, because the waste is a very dilute stream of milk, suds, metal ions, petroleum hydrocarbons, etc., but I volunteer you to solve some of our (all too human) problems. I will help as much as I can. Good Luck. - t

p.s. You have plenty of experience in rinsing, now you have to look at the process as a scientist, and understand how it works. Something to do about that law on entropy. If you line up the atoms on one object, you have to disrupt the order of at least that many atoms somewhere else in the universe. Result: pollution.

Tom Pullizzi

Falls Township, Pennsylvania
---
---
C
O
P
P
E
R

P
L
A
T
I
N
G


1998




Q. I also have been trying to help my teenager with a science project. Many of the entries here have been helpful, but are scattered. I have some specific questions:

1.) Can one plate copper using a copper sulphate pentachloride solution?

2.) If so, at what strength, and at what temperature, and at what voltage.

3.) When using old developing solution to plate silver (silver nitrate):

- do I need a silver anode?
- what is the correct voltage and temperature?
- what is the ideal plating target?
- for how long?

All my previous attempts have resulted in a dirty black target.

note: My local camera shop reclaims their silver. It seems to be easy for them.

Wallace Reid





---

1998

A. Yes, Wallace, the thread meanders. That's the nature of public participation, but we do have an FAQ on "How Electroplating Works" that is arranged in tutorial fashion and will be reasonably easy and straight forward to follow.

1. I think you mean copper sulphate pentahydrate, i.e., CuSO4.5H2O. Root Killer [affil. link to info/product on Amazon] is mostly comprised of 'copper sulphate pentahydrate'. This question was answered above with a qualified 'yes' because we can't be 100 percent assured that some manufacturer might not decide to include something besides copper sulphate in the root killer (for example some organic biocide like a weed killer), so read the contents before using.

2. For the purpose of a school science project, use whatever strength you get, run it at room temperature for simplicity, and 1-1/2 volts. As long as it has a blue tint it should work fine.

3. I've never tried that one, but I do know that silver nitrate isn't used for real silver plating (one reason being that the electricity can oxidize the nitrate to NOx-ious gasses. I think the anode material is not critical, and see no reason to heat the solution or apply more than 1-1/2 to 3 volts. But there is a big difference between removing the silver from waste like the photo shop is doing, and producing an industrial quality silver plate. Good luck!

Ted Mooney

, P.E.

Striving to live Aloha

finishing.com - Pine Beach, New Jersey
---
---
2005
Q. I am a high school student currently working on a project that requires me to design an experimental kit for 9-12 year olds, using electroplating techniques to coat personal items with layers of metals. However, I have several queries, they are as followed:

1) how do you plate gold/silver onto non-conductive materials, e.g. bird feathers, leaves, using electrolysis? I am thinking of AgNO3, which will be provided by the school.

2) what are the possible problems that I may encounter, and how would you best recommend I avoid them?

Any help would be very much appreciated. Thank you so much (:
Ng Hui T.
NIL - Singapore
---
2005
Q. Hello, I am from your school, working on the same project.

Are we allowed to get AgNO3 from school? They said that they're providing us only with Copper(II) Sulphate, which means we can only plate copper, not gold or silver.
Grace L.
- Singapore
---
1998
Q. Would anyone please help me?

I'm desperately trying to find out how to electroplate a non-conductor, to be exact, a leaf. the leaf needs to be made a conductor so that a coat of metal can be deposited. Does anyone know how to make the leaf a conductor? It needs to be placed in some kind of solution, but what?

I'd like anyone that can help. Thanks
Susanne de vaal
the Hague, Netherlands
---
1998
A. Hello Susanne (and students from Singapore),

We have an FAQ on how to plate organic materials. Lacquer the leaf so it will not be destroyed by the plating chemicals; spray on a "two-part silvering solution" where one component is a soluble silver compound and the other is a reducing solution, or paint on a conductive paint; then start electroplating.

Now, had you asked me how to create a Renoir impressionistic style oil painting, my advice would have been to dip a brush into paint, spread it on the canvas, and feather it in such a fashion as to give strong realistic romantic forms and surreal lighting -- although I can't sketch a dog well enough that you'd be able to tell whether it was a cow or a horse I was aiming for :-)
The point being that mechanical directions are only 1 percent of the issue; the reason we find artwork beautiful is that we intuitively recognize that it is not a simple matter of cookbook motions; but, rather, a great amount of experience and technique, and sometimes extraordinary talent. Best of luck!

Good luck.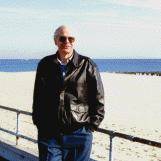 Ted Mooney
, P.E.
Striving to live Aloha
finishing.com - Pine Beach, New Jersey
---
---
1998
Q. I am attempting to immersion plate a copper penny with granular zinc in a solution of boiling sodium hydroxide. I used a 0.1 mol solution. Was this the correct molarity? When I conducted the experiment, one side of the penny became dull grey and the other side didn't plate at all. Do you have any idea why this was?
Graham W
[last name deleted for privacy by Editor]
---
1998
A. Graham,

I don't see any such formulas in the handbooks -- where did you get it and why are you doing it? There's a huge difference between electroplating pennies with zinc using safe household chemicals like room temperature vinegar, as Tom described, and trying to use boiling lye!
I hope this is something you are doing under proper lab conditions, with supervision. Boiling sodium hydroxide is really dangerous stuff, even without the zinc dust. This may not be something you should be doing for/with your high school class.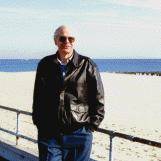 Ted Mooney
, P.E.
Striving to live Aloha
finishing.com - Pine Beach, New Jersey
---
1998
Q. I have already performed the experiment once. It was in one of our high school lab books, but the molarity for the sodium hydroxide was not given. This is my problem. I assure you that I have been performing it under careful supervision. I have been wearing safety equipment, and the sodium hydroxide I'm using isn't strong enough to be a very strong caustic. The zinc is mossy zinc, not zinc dust.

The plate just has not been very satisfactory. It should have turned out silver and was instead a dull grey. I'm perplexed as to why this is, and the only thing I can figure out is that the molarity I used was wrong. Do you have any ideas at all?
Graham W
[returning]
---
--
A. I don't see the formula, or a similar one, in the guidebooks, so I don't know. There is a 1.1 V electrochemical differential between copper and zinc, working in the opposite direction, so I think the concentration of zinc would have to be high to get zinc to immersion deposit on copper. For scientific background on immersion plating and how molarity effects it, look into the Nernst Equation. Good luck.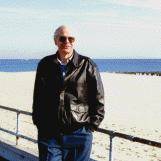 Ted Mooney
, P.E.
Striving to live Aloha
finishing.com - Pine Beach, New Jersey
---
---
1998
Q. I was wondering how I can go about Electroplating a diecast car? I've tried to find books on it with no luck. Can you help me? I would like to Electroplate them gold and chrome but need some help. Please let me know if you can help. Thank you.
Jeff Griffith
---
A. Hi Jeff:

There is info on that subject in the books here; I suspect you have been looking in general science project books, etc., rather than in industry books. But the real answer to your question is that you probably should contact plating shops and have the cars plated for you. Working with cyanide-based copper plating solutions, and hexavalent chromium based chrome plating solutions is not a good hobby for most people, and successfully plating old diecastings is difficult even for highly experienced platers :-)

It's one thing to simply demonstrate for students how electroplating works; but it's something very different to obtain quality electroplating on a diecasting. Platers with decades of experience may need a full day to plate a single diecasting from an old car.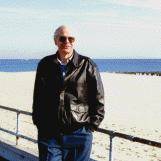 Ted Mooney
, P.E.
Striving to live Aloha
finishing.com - Pine Beach, New Jersey
---
1998
! ! I know exactly how to plate a copper penny with not only silver but brass!

First you clean the penny really well and don't touch it. Then you take about a gram of zinc shavings and mix that with 20 ml of sodium hydroxide and boil it on low heat. Once it starts to boil, drop in the penny and leave it there for around 10 min. It will turn a silver color. Then carefully take it out when it is totally silver (Still don't touch it) and rinse it off and dry it out for a bit.Then comes the cool part. You pick up the penny with tweezers and gently heat it with a propane torch. Be careful not to heat it too much or it will warp the penny. It about 5 seconds the penny will turn a shiny gold color!

I did this in school today actually, and it worked great! I'm only in 8th grade too, so this would make a good class experiment.
Andy B
[last name deleted for privacy by Editor]
---
(you are on the 1st page of the thread) Next page >
---