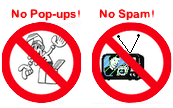 ---
Welcome to the world's most popular metal finishing website
1. Forums
Whether painting, plating, powder coating, PVD, anodizing, bluing, galvanizing, or any finish, this forum connects the luminaries of the finishing world for camaraderie, while offering students & hobbyists a chance to get their questions answered or share their tips.

The forum is free of spam, and offers a friendly, educational, & FUN atmosphere. Jump right in (no registration required).
Want a quote on a finishing service or something for your shop? Post here:
I Need a Finishing Service I Need Something for a Finishing Shop
We also have 60,000 older but active topics, and stuff from our electronic BBS going back to 1989.
---
2. FAQs
From school science projects to restoring worn silverplate, some questions are perennial . . .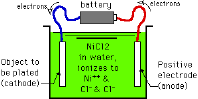 Electroplating: How It Works - Anodizing of Aluminum - Chrome Plating - Rhodium Plating & White Gold Jewelry
Silver Plating at Home - Student Science Project: What Cleans Pennies Best - other FAQs
---
3. Directories of Products & Services

These advertisers offer the jobshop finishing services that the readers require; and the products and services that finishing shops are looking for.
Jobshops Capital Equip. & Install'nChemicals & ConsumablesConsult'g, Train'g, SoftwareEnvironmental Compliance


---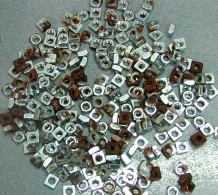 Countless billions of $$ of our modern world rusts away each year.
Corrosion can be stopped by anodizing, electroplating, galvanizing, and powder coating
It's not just the money: it's the environmental consequences, loss of functionality, injuries, ugliness, and heirlooms lost.
Finishing is key to a sustainable future
Low friction for energy efficiency; low resistance to reduce waste of power & enable complex electronics. Resistance to microbial contamination which spreads disease; high wear resistance; cleanability and aesthetic appearance ...
Finishing is about creating a surface/skin with the properties you need
---
4. Reference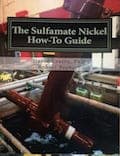 "The Sulfamate Nickel How-To Guide"
by
David Crotty, PhD
& Robert Probert
Hot Off the Press -- published Oct. 2018
$89
plus shipping
* Strongly Recommended Books *.

On-line library articles

Need metal finishing books cheap? . . .
Some of our Used Metal Finishing Books are available through Amazon.

Journals serving the finishing industry.
A list of world-class Metal Finishing Libraries


---
5. Podcasts



The Lost Art of Tin-Nickel Plating
-- a retrospective, courtesy of Lou Morin (dec.)

More podcasts and audio files.
---
---
7. News
---
---
Finishing.com is the world's most popular metal finishing portal, its longest running (on the internet since 1994, and as an electronic BBS for 5 years before the internet existed), and regarded as its most authoritative. Advertising here is data-driven: postings by your people, mention of your company in the forum, banner ads, videos, clickthrus to your site ... everything is comprehensively tracked so you & we know what attracts interest and what doesn't.
---