World's most popular finishing site / Internet's friendliest corner
topic 9924
Hot Dip Galvanize vs. Zinc Plating
A discussion started in 2001 but continuing through 2019
2001
Q. CAN YOU PLEASE GIVE ME AN IDEA ON WHICH IS MORE CORROSION RESISTANT AND THE DIFFERENCE BETWEEN THE TWO PLATINGS: HOT DIP GALVANIZE AND ZINC PLATE?
Richard D. Ochotorena
- Hong Kong
---
2001
A. Hi Richard, I'll keep my answer brief but you can search the site for longer answers if it's too brief because the question has been addressed many times here. Essentially, "zinc is zinc" and the corrosion resistance of zinc coatings is roughly proportional to their thickness. When you want a thin coating, electroplating is usually the most cost effective way to get it; when you want a thick coating, galvanizing is usually the most cost effective way to get it. So, in most cases galvanizing is considerably more expensive and corrosion resistant than zinc electroplating because it is significantly thicker (say 5-10x as thick).
Ted Mooney, P.E.
finishing.com - Pine Beach, New Jersey
Striving to live Aloha
---
---
2005
Q. At this facility we produce Safety Relief Valves. As part of this assembly we use carbon steel bolts with fine threads which we now currently protect with an electrodeposited zinc cobalt alloy with a yellow chromate conversion coating. Standard coating thickness for our fine thread fasteners is 0.00015 - 0.00020 inches. This coating must have a neutral salt spray per ASTM B117 [link by ed. to spec at TechStreet] resistance as follows:
No white corrosion(except at corners & edges), nor red rust visible to the unaided eye at normal reading distance for the following test times, white corrosion - 140 hrs, red rust - 300 hrs.

Background: The above process was selected to replace our previous electrodeposited cadmium plating process back in 1994 when EPA & OSHA regulations regarding the handling, use and disposal of cadmium products became cost prohibitive. We also selected this process so as not to require any changes in machining tolerances due to excess plating build up or thickness as is normally the case with hot dip zinc galvanized coating.

Question: We have customer now requesting use of Hot dip Zinc Galvanized coating on bolts. We have supplied our Zinc Cobalt Plating process for their review and now they are asking for direct corrosion resistance comparison between our Zinc Cobalt process and their requested hot dip Zinc Galvanized coating. Do have any such comparison data or can you direct me to someone who may have ASTM B117 [link by ed. to spec at TechStreet] salt spray results for hot dip zinc galvanized coating at the 0.00015 -0.00020 inch thickness we now use for our Zinc Cobalt plating process? I am not sure if hot dip Zinc galvanized coating can be applied, even with the new "spin" application, at the 3.1 to 5.1 micron thickness we use for the Zinc Cobalt plating.

Any information you can provide on above specific comparison will be appreciated.

Thanks,
James Lee Luksa
valves & controls - Stafford, Texas
---
2005
A. Please have a sit-down with your customer because I think it's more likely that they are confused than enlightened. A galvanized coating of that thickness, if it could be achieved, will not compare favorably with the corrosion resistance of your zinc cobalt plating. I don't have salt spray ratings for galvanized coatings in my library, and certainly not for coatings of such unheard of thinness, but http://galvinfo.com/ginotes/GalvInfoNote_3_4.pdf says 10 hours per micron, making it 30 to 50 hours to red rust.
The advantage that galvanizing usually has over electroplating is thickness. Take that away and I can't imagine hot-dip galvanizing competing against zinc-cobalt as a thin coating. Zinc-cobalt is an alloy coating with a carefully chosen potential designed to protect the steel while corroding less than plain zinc, and with corrosion products that are tighter and more adherent to deter corrosion; a plain zinc coating of the same thickness won't match it in corrosion resistance.
Ted Mooney, P.E.
finishing.com - Pine Beach, New Jersey
Striving to live Aloha
---
February 11, 2009
! Sherardizing is a thermochemical process where the steel parts to be treated are heated in contact with zinc dust and thereby allowing the zinc to be absorbed onto the steel substrate via diffusion to form a sherardized coating. Based on metallography, sherardized coating consists of zinc-iron alloys enriched in zinc in the outer layers that decreases with increasing iron content closer to the coating to substrate interface. The primary role of sherardized coating for the protection of steel from the corrosive environment is to form a protective film and act as a sacrificial anode. The sherardizing provides excellent corrosion resistance to a variety of metal parts including those with fairly tight tolerances.

Dmitry Dzhurinskiy




- Windsor, Ontario, Canada





---

Thanks for reminding the readers that electroplating and hot-dip galvanizing are not the only two ways to apply zinc-rich coatings to a steel substrate, Dmitry, although they are the most common. There is also the sherardizing that you mention, plus mechanical plating, dip-spin zinc-rich paint coatings, and flame spraying.
Regards,

Ted Mooney, P.E.
finishing.com - Pine Beach, New Jersey
Striving to live Aloha


---
March 30, 2009
A. Hot-dip galvanizing (HDG) bolts with fine thread is not recommended. The zinc will fill in the threads and likely cause great problems in assembly. The mating internal threads will have to be tapped oversize to accommodate the heavy galvanize thickness, but how much is anyone's guess. HDG of fine thread bolts is not a common practice and is typically applicable to coarse thread bolts/studs 1/4" diameter and larger.
Bill King
fastener company - Carson, California
---
---
August 27, 2009
-- this entry appended to this thread by editor in lieu of spawning a duplicative thread
Q. Our company has been in the stainless fabrication business for 40 years. We are competing against a metal part that is not stainless steel.
I am trying to understand the difference between bright zinc electroplating and galvanizing. Is there a difference? My understanding is that the process is basically the same for both except that galvanization is a dull finish and for thicker parts coating and zinc electroplating is a brighter finish for thinner parts coatings.
Is this correct?
Thank you in advance for your help.
John Coiro
manfacturer - Allentown, New Jersey
---
September 4, 2009
A. Yes, John, that is correct, but to summarize in case you've made any assumptions that you haven't stated:
- Galvanizing is done by immersing the parts in molten zinc; whereas electroplating (sometimes called electrogalvanizing) is done in an aqueous bath by applying electricity to the parts such that zinc is dissolved into solution from zinc anodes and reduced onto the parts as zinc metal.
- Although the thickness of galvanizing varies depending on the thickness of the steel and some compositional factors, and although electroplating thicknesses can be varied by keeping the parts in solution a shorter or longer time, galvanizing tends to be maybe 5 to 10 times as thick as electroplating.
- The corrosion resistance is closely proportional to the thickness of the zinc coating.
Regards,
Ted Mooney, P.E.
finishing.com - Pine Beach, New Jersey
Striving to live Aloha
---
---
April 25, 2012
Q. Why is zinc coating called Galvanizing?
Rashid Ali
- Lahore, Punjab, Pakistan
---
April 26, 2012
A. Hi Rashid.
SOME zinc coating is called galvanizing. Not all zinc coating is called galvanizing.
Sorry, I don't know the origin of the term, but my guess would be that it's derived from "processing for galvanic protection ".
Regards,
Ted Mooney, P.E.
finishing.com - Pine Beach, New Jersey
Striving to live Aloha
---
April 14, 2013
Q. Would you compare Hot dip galvanizing and zinc electroplating process for the purpose of steel sheet used in car (auto body)
Milad Fadavi
- New York, USA
---
April 14, 2013
A. Hi Milad. Since you are speaking of autobody sheet metal, you are probably speaking about something that will be painted, rather than remain bare and unpainted. In this case, less galvanic protection is required because the whole car body is electroprimed and painted.
In the case the equation starts to shift away from what coating offers the best corrosion protection towards what coating can be most successfully painted. And at that point car manufacturers moved to "galvanneal" which means electrogalvanizing followed by an annealing process which renders the coating most paintable.
Regards,
Ted Mooney, P.E.
finishing.com - Pine Beach, New Jersey
Striving to live Aloha
---
June 16, 2013
Q. Dear sir,
I want to plate zinc onto copper wire which should be white enough either by hot dip or electroplate, kindly send me both methods along with recipe.
Shakeel Khan
- Lahore, Pakistan
---
Digital version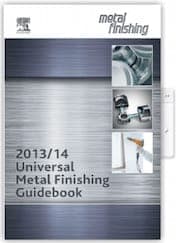 (No longer published, but Elsevier hasn't yet de-commissioned the online version of the Guidebook)
Download it before it disappears.
Sept. 21, 2018:
Sorry, too late :-(
If you didn't download it you'll need a hard copy
June 17, 2013
A. Hi Shakeel. I have not personally heard of hot dipping of zinc onto copper wire, although I have seen tin hot dipped onto copper wire. Electroplating of zinc onto copper is certainly possible, but again I must wonder --because it is tin that is usually electroplated onto copper wire, not zinc. Each subject fills entire library shelves, cousin, so no one can possibly put sufficient info into an internet forum response to enable you to do the process. But you can view the Metal Finishing Guidebook online as a starting point =>
... and then ask any questions. Best of luck.
Regards,
Ted Mooney, P.E.
finishing.com - Pine Beach, New Jersey
Striving to live Aloha
---
---
November 15, 2014
Q. Hi

I wholesale roofing fixings / nails in Ireland
We have a ridge cap fixing nail that is normally specification is hot dipped galvanised and them for cosmetics black painted but we are not fully satisfied with this for longevity - One Chinese supplier has offered the following coating and I was wondering would anyone have an opinion as to its merits:
Regarding the zinc plating-black.
Processing as follows:
Oil removing, rinsing, acid pickling, rinsing, zinc plating, rinsing, passivating, bright dipping, rinsing, drying.
which in blue is the key steps different form the common ways.
It's a new technology which specialized in improving the nails' ability to prevent rusting.
If you are interested, we can provide you sample for your information.
Any replies would be highly appreciated.
Matt Cullagh
- Tipperary , Ireland
---
November 2014
A. Hi Matt. It seems to me there is a mixed issue here. The electroplated finish answers the blackening question well, because the chromate conversion coating is black and will not require painting.
But the electroplated finish is unlikely to offer similar corrosion resistance to the hot dip galvanized finish. The hot-dip finish is probably something like 5X as thick and thus 5X longer lasting. But there should be real numbers available for the thickness of the two finishes so you can evaluate their relative longevity.
Regards,
Ted Mooney, P.E.
finishing.com - Pine Beach, New Jersey
Striving to live Aloha
---
---
July 11, 2015
Q. Hi,

1. Do Hot Dip Galvanizing & Galvanizing process differ with different corrosion protection life? For fasteners, which process is more suitable?

2. Electroplating and zinc flake coating both are different processes. But how about life in both the cases for equal DFT?

3. How to control thread tolerance for external threads in case of hot dip galvanizing in order to match with internal threads?

Dhiraj Kadam
- Pune, Maharashtra, India
---
July 2015
A. Hi Dhiraj.
1. It is important for you to determine exactly what is meant by "galvanizing" in your particular situation. It could just be an abbreviated form of the phrase that a hot-dip galvanizer is using or it could be an abbreviated form of "electro-galvanizing" that a zinc electroplater is using.
If either were outright "more suitable", the other would have quickly faded out of practice. Search this site for "galvanizing vs. zinc plating" and you'll find numerous perspectives on the relative advantages for different situations.
2. If the thicknesses were equal the corrosion resistance would be about equal. But you'll probably find that the thicknesses are not equal. Dip-spin zinc-rich flake coating is usually quite a bit thicker. In brief, the situation is that zinc plating is economically suited to thin coatings, dip-spin and mechanical galvanizing are economically suited to mid-thickness coatings, and hot-dip galvanizing is economically suited to high thickness coatings.
3. In the case of hot dip galvanizing you are probably not going to be able to control the thickness of external threads to match internal threads. Rather, you'll probably find it necessary to do the internal threading after the galvanizing. The consequent lack of zinc on the internal threads is usually not a problem. Good luck.
Regards,
Ted Mooney, P.E. RET
finishing.com - Pine Beach, New Jersey
Striving to live Aloha
---
---
March 19, 2017
-- this entry appended to this thread by editor in lieu of spawning a duplicative thread
Q. Hello everyone,

I'd like to ask you a question about electrolytic plating with zinc. I wanted to know a bit more about zinc coating, I found the website American galvanizers association and noticed there are many processes for zinc coating. Then the question came to my mind that how can I choose the best one?
The current formula they give us as per operation is sn10/ cu10 /Fe, that also seems a bit weird for me, that why doesn't it contain zinc in the formula. Would you help me with this?
Farzad Torabi
- Lecco, Italy
---
March 2017
A. Hi Farzad. The reason there are so many different methods, of course, is because each has advantages & disadvantages. If you can give us details of what you want to apply a zinc coating to and why, we can probably help you select the most appropriate method. Thanks.
Sorry, I can't figure out what your 10% Tin and 10% Copper refers to, but certainly not the plating solution.
Regards,
Ted Mooney, P.E. RET
finishing.com - Pine Beach, New Jersey
Striving to live Aloha
---
March 19, 2017
Q. Thank you very much, well the first thing to know is the meaning of that formula I mentioned, Sn10 cu10 Fe, and to know that, if the supplier doesn't prepare me with the specs, how can I know how it is made?
There's the AGA website and the calculator. But I don't know if it could help me or not.

I would like to do it using a cheaper method than the current one. But for that, maybe at least I need to know the different methods.
Farzad Torabi
- Lecco, Italy
---
March 2017
A. Hello again Farzad. We're probably having a language difficulty, but I must apologize that I find your question impenetrable :-(
Yes, as noted earlier on this thread, there are many ways to apply zinc coatings, but I don't know what you want. You haven't told us who you are or what your situation is, and you haven't answered my request for some information about what kind of parts you want to coat and why. You tell us that "The current formula they give us as per operation is sn10/ cu10 /Fe", but I don't know who "they" is, or what this "formula" is supposed to be, or what you mean by the supplier, or what kind of a spec you are looking for, or from whom or why. You want "a cheaper method than the current one", but we have no idea what process you're talking about. Are you trying to make "Sn10 cu10 Fe"? Are you trying to zinc galvanize it :-)
Please take several paragraphs and tell us who you are, what you do, what kind of parts we are talking about, where you found this "sn10/ cu10 /Fe" formula and what it refers to, etc. Please set the stage so we have some idea what you are talking about. Sorry but I'm completely lost. Thanks!
Regards,
Ted Mooney, P.E. RET
finishing.com - Pine Beach, New Jersey
Striving to live Aloha
---
May 10, 2017
A. At our shop (captive), we do alkaline zinc electroplating, followed by chromate conversion coating. This is a good option for us because the vast majority of our parts are steel, and the zinc plating gives us a good base for different chromate conversion coating colors. We have ebony, anochrome, and a brass color.
Steve Knape
- Grand Rapids, Michigan, USA
---
Visually Differentiating Hot-Dip Galvanizing vs. Zinc Electro-Plating
September 20, 2017
Q. In my experience, hot-dip galvanizing leaves a thick (relatively), dull gray coating on the product being hot-dipped while zinc electro-plating leaves a shiny, bright surface. We've received a product which, to my eyes, looks to be electro-plated, not hot-dip galvanized. Is there any way to, definitively, identify which is which just by visually looking at the product?

Attached are 3 photos, 2 of poles that are hot-dip galvanized and the 3rd of what I suspect is zinc electro-plated instead of hot-dip galvanized.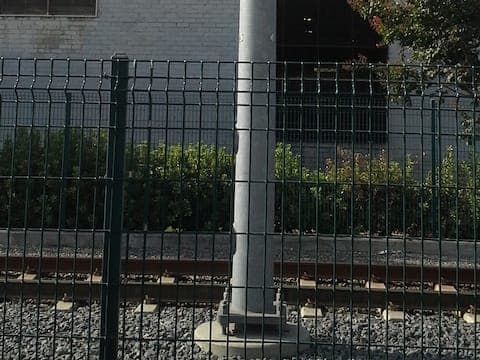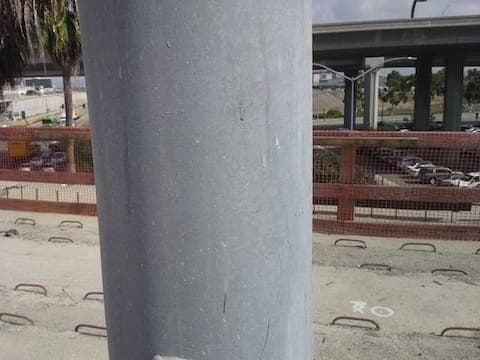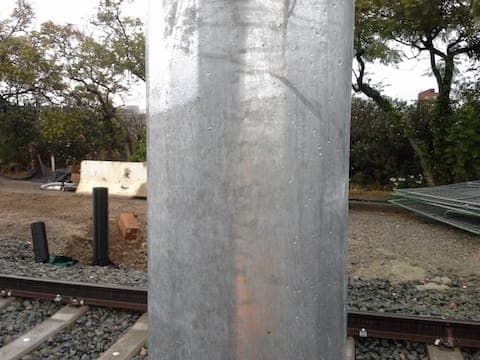 Rick Cydzik
- Los Angeles, California, USA
---
September 2017
A. Hi Rick. When someone asks me what galvanizing usually looks like, I say it may be spangled with a large crystal pattern like you see in a frosty window (most of us have seen new galvanized trash cans exhibiting this look), or it may have a "drippy" look" from droplets of the hot-dipped zinc freezing on it (hot dipped roofing nails will often have these drips), but it can be shiny. In my experience, zinc electroplating never exhibits either of those first two looks, and is smooth and usually "looks" thin (revealing the topography of the underlying substrate rather than any of its own). It can be somewhat reflective to very reflective.
Yes, to me, photo 3 looks less common for galvanizing than photos 1 and 2, but assuming you know it to be a steel pole rather than aluminum, I think it's galvanized (I've added a close up for our readers).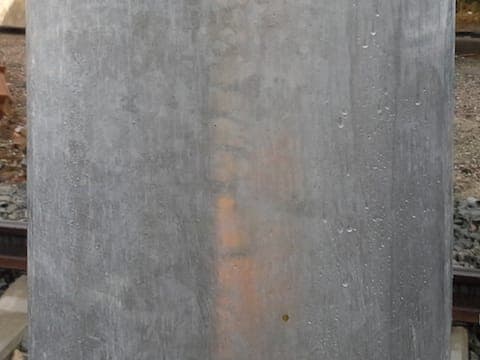 Dr. Cook has sent me dozens of photos of hot dip galvanizing that is this bright and smooth or more so. Still, I have to say here, as I've said on several other threads, that 50 years in metal finishing has taught me to have little confidence in figuring out what a finish is from its actual looks, let alone a photograph :-(
Regards,
Ted Mooney, P.E. RET
finishing.com - Pine Beach, New Jersey
Striving to live Aloha
---
September 23, 2017
A. I agree that it looks like hot dip galvanizing.
HDG can be anything from very smooth and very shiny to dull gray, and mostly this depends on the chemistry of the steel.
HDG is an alloying reaction, sometimes ending up overcoated with purse zinc, (bright) sometimes not (fully alloyed and dull gray)

A far more definitive test is to measure the thickness, a non-destructive test. Electroplating has typically 10% the thickness of HDG.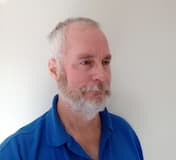 Geoff Crowley
galvanizing & powder coating shop
Glasgow, Scotland
---
---
January 8, 2019
Q. Hi can I order a break-off bolt that is both hot-dip galvanized and zinc plated? or does the bolt have to be one or the other?
Janet Olivares
- Los Angeles California
---
January 2019
A. Hi Janet. It probably has to be one or the other despite it being theoretically possible to galvanize part of it and zinc plate part of it. While we all understand in general what a break-off bolt is, I don't think we necessarily have any idea what you are talking about :-)
Regards,
Ted Mooney, P.E. RET
finishing.com - Pine Beach, New Jersey
Striving to live Aloha
---
January 9, 2019

Tension control bolt
A. I believe that the subject is what are commonly referred to as "Tension Control Bolts" See the Wikipedia entry. These are usually mechanically galvanized so that (1) good corrosion prevention is achieved (with a 2 mil or Class 50 deposit of zinc) and (2) the torque at which the spline shears off is reproducible, and (3) there is no hydrogen embrittlement.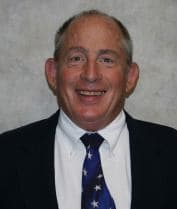 Tom Rochester
Plating Systems & Technologies, Inc.
Jackson, Michigan, USA
---
---
Need to drill & tap, then zinc plate, hot-dip galvanized parts
January 15, 2019
Q. Dear Finishing experts,

Further to Janet's question, I post a similar inquiry about one of my customer's requirements for parts which are between 0.5 Kg to 1.5 Kgs in weight that needs to be HDG with centrifuge process. After this, we need to drill & tap a few holes on the part.

We are then required to zinc plate this part 5 to 8 µm in order to protect the exposed tapped hole. My customer tells me if we were to soak a little longer inside the activation tank prior to zinc plating, up to 30 µm to 50 µm of the galvanized zinc can be stripped off.

What do you guys think of this statement? Another reason for us to do this is to ensure the surface looks brighter and shiny AFTER the zinc plating. And they would like us to follow this.

Can someone please help here? Thank you!
Johnny Ho
Supply Chain - George Town, Penang, Malaysia
---
January 2019
A. Hi Johnny. The normal soak cleaning, electrocleaning, and hydrochloric acid treatment used in preparing the bare steel for zinc plating will seriously attack/dissolve/remove the galvanizing.
I suspect that a standard but robust cleaning cycle would remove at least 50 µm, but exactly how much thickness will be difficult to predict, let alone guarantee. Generally, getting parts with tapped holes reliably & robustly clean and activated is a difficult enough task without trying to simultaneously keep the thickness of zinc removed within tight limits.
I don't know the customer, the parts, or the needs of the project, so I can't say that this is a bad approach but I probably can say it's a tricky job. The cleaning & activation after drilling & tapping will probably need to be done with relatively mild cleaners, ultrasonics, and perhaps warm sulfuric acid rather than hydrochloric. And having done that, are you sure you can get zinc plating into those tapped holes? If this must be done, I think it's a development project, not a job for which you just send out bid requests for plating services. Good luck.
Regards,
Ted Mooney, P.E. RET
finishing.com - Pine Beach, New Jersey
Striving to live Aloha
---
January 15, 2019
A. There is a universal truth that may be applicable here. If you attempt the impossible you will fail. But seriously, a better approach might be to plate with zinc-nickel. It is bright, and alkaline zinc-nickel has good throwing power. It will give corrosion protection at least as good as hot dip galvanizing. Much of the hot dip galvanizing is done with prime western zinc, which is a zinc-lead alloy; stripping it would put lead in your waste stream, which not all platers are permitted for.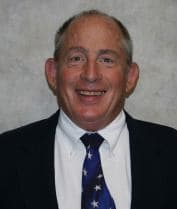 Tom Rochester
Plating Systems & Technologies, Inc.
Jackson, Michigan, USA