60,000 Q&A topics -- Education, Aloha, & Fun
topic 8820
About Sulfamate nickel plating solution
2001
1. Nice to meet you! I am plating shop engineer of KOREA AIR FORCE.
2. I am question your company. I am holding your company produced sulfamate nickel plating solution. This solution only use or use with addition material. I don't know this solution make-up method. I wish you will send to me about make-up method. And if your know how send to me about nickel plating method on stainless steel I shall be grateful. I wait your message.
3. If your company agent would be in Korea. I wish response.
4. with best wishes.
JIN SOP .WOO
KOREA AIR FORCE - SOSAN IN KOREA
---
2001
1. To a nickel sulfamate solution (approx. 70-100 g/l Ni) you have to add about 10 g/l nickel bromide and 30-40 g/l boric acid.
2. Ph should pg 3.5-4.
3. Agitation is a must.
4. This would give a dull deposit. To overcome the dullness you nedd an organic additive that you must purchase from a supply house.
5. The big sypply houses have agencies in you area. Check the web to find them.
6. Plating on stainless steel - you need a strike nickel proir to the watt's nickel.
7. Do you have a copy of the Metal finishing guide book? It is a very good place to start your reading.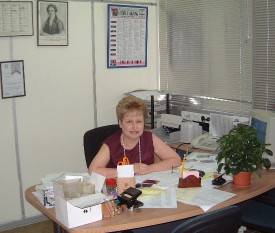 Sara Michaeli

chemical process supplier
Tel-Aviv, Israel
---
2004
It is very easy to plate sulfamate i. e. engineering nickel. Get the Metal Finishing Hand book. I can mail one to you. They have all and detailed information regarding sulfamate nickel plating.
There are many suppliers in the market. You can select as your need. And most of them provide the BEST service and quality.
Thanks.
Harshad Vyas
- Alhambra, California, United States of America