60,000 Q&A topics -- Education, Aloha, & Fun
topic 8632
Polishing Cast Aluminum Wheels
A discussion started in 2001 and continuing through 2020
Adding your Q. / A. or Comment will restore it to the Current Topics page
2001
Q. To whom it may concern- I found this site to be very helpful in many ways, except one. I have a set of silver powder coated rims off of a 1996 Trans Am. These wheels are cast aluminum. Chroming, I was told, would cost upwards of $200 a wheel. Is there any way for ME to polish the cast aluminum so the finish will look like that of a set of All American Racing Wheels? Or will I have to send them to someone?
Thanks-
Josh Jakobe
- Olathe, Kansas
---
2001
Q. I have some polished aluminum rims on a 4 wheel drive truck. They were "cleaned" with an acid base compound and are now dull and discolored. How can I restore them to the original shine?
Steven Talbot
- Destrehan, Louisiana
---
2002
A. Try a product called Blue Magic Metal Polish =>

If that doesn't work, you can use a product called Mothers Metal Polish (more abrasive) =>
... then go back over the rims with the Blue Magic Metal Polish for a final shine.
If the rims are really bad, you may have to have them repolished ($80-$100/rim). I am assuming that they are not clear coated? If they are clear coated, before you get them polished you will have to strip the clear coat with a product called Tal-Strip [affil. link to product info on Amazon], it is aircraft stripper. I think it runs about $30 a gallon. You use a paint brush to brush the stripper on the rims and leave the stripper work for about a half an hour and then you just hose them off with a garden hose.
Hope this helps,
Brian Giller
- Bloomington, Illinois
---
2005
Q. Hey Guys! Us Girls have the same problem. I bought A nice truck which had a great set of tires but the rims were never taken care. I use Mothers but it takes forever. I was told that there is a polish or spray that Kenworth Trucks makes; it's their own brand do you know what it is?
Liz Phillips
- Okeechobee, Florida
---
A. Steven: Brian's advice is probably good (thanks Brian!), but study up on the aircraft stripper before using it. This is really noxious methylene chloride based stuff, and goggles [affil. link to product info on Amazon], Rubber Gloves [affil. link to product info on Amazon], and excellent ventilation (working outdoors, upwind) are essential. The EPA has sent out several warnings about aircraft stripper.
Hi, Liz. Sorry, I haven't heard of Kenworth polish, but we have an informative and amusing thread on Making "Moonshine" Aluminum Polish.
Regards,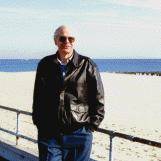 Ted Mooney, P.E.
finishing.com - Pine Beach, New Jersey
Striving to live Aloha
---
---
2002
Q. I would like some advice on buffing out my grey factory auto rims. I would like to do this myself and need to know what materials I need and what steps I should take.
Melissa Kay Soles
- Whiteville, North Carolina
---
2003
A. The "grey" wheels you're in reference are silver color powdercoated, which you have to remove if your want to polish and buff the bare aluminum to a mirror luster. Regardless of what you hear, the toughest, baddest, meanest strippers out there have a tough time removing powder coat.
You didn't mention the spoke configuration, but I recommend you remove only the coating from the outermost surfaces for polishing and buffing to a mirror, chrome-like luster. Surfaces other than the outermost surfaces, such as the sides of spokes, etc., are "shadowed" anyway, and it would be much better to retain the original factory finish in these less visible areas for corrosion protection.
First, you need a wheel polishing fixture. Rob the base from a 4 or 5-legged office chair, pop off the casters, then mount it to a small piece of 3/4-inch particle board for a stable base. There you go...a rotating polishing fixture just the right height. Pop the tire off place the wheel on top of the chair legs, loosely c-clamping it to each chair leg using a piece of rubber pad as a non-slip cushioning pad. Rotate the wheel slowly and center it by eyeball while tapping with a rubber hammer. It's pretty easy to get it right on the button, then snug up the c-clamps.
For mechanical removal of the powder coat you need: (1) aluminum oxide-impregnated, nylon abrasive wheels in graduated grits starting with 120-grit, going upward to around 220-grit, (2) a 1/4-inch high-speed drill or flex shaft capable of at least 2500 RPM, and (3) a round, random orbital sander with the same grit range sanding sheets.
Start at the edge of the rim with the 120-grit nylon wheel or random orbital sander, using combinations of all tools that best fit into the contours and features of spokes, etc. You'll notice the wheel starting to turn from the action of the wheel or random orbital sander. You don't want it to spin like crazy, but a slow turn for uniformity. This is easy to control by holding the wheel less than tangent to the wheel. Completely remove the scratch of a coarser wheel with that of the next finer. This is a "have to." All prior scratch must be removed by the next finer. Your last sanding should be done wet with a spray mist, rinse well, then wet hand finish with a 3/16 thick aluminum oxide sponge pad of about 300 or so grit for a flat, smooth finish. It will go quick, even though its by hand. We are not ready to polish and buff.
For polishing and buffing, start with a yellow, mill-treated bias cut 4-inch wheel using black emery. Alternatively, you could use a tight concentric sewn or spiral sewn buff. This is an aggressive compound so keep it moving, but it's darn sure quicker and better for these type contours than attempting to continue sanding with subsequently finer grits. You should see a satin-like semi-shine when you've taken the compound to its full potential. Rinse very thoroughly with Dawn dish detergent and water. Do not leave the slightest spec of residual compound or you will cross-contaminate the grits. I suggest using the cheapy throw-away gloves you can buy anywhere they sell paint. Wash your hands between operations as well to prevent transferring grit to the next polishing operation.
Shift to a white, bias cut buff (not mill treated) and use brown tripoli [affil. link to product info on Amazon] compound. Alternatively, you could use a concentric sewn buff sewn at 3/8-inch pitch or greater. If you take the tripoli to its full potential, you'll see a bright luster starting to appear. Clean with Dawn and rinse thoroughly again, washing your gloved hands as well.
Change to a loose sewn cotton muslin buff and use white rouge [affil. link to product info on Amazon]. Taken to its full potential, you will achieve a mirror luster. Keep the heat up while buffing. This compound removes no material, but will microscopically surface flow material due to heat and the extremely fine particle size of the grit. Clean with Dawn detergent and rinse once more. Get out your sunglasses.
You're going to have a garage or shop mess that nothing else slightly compares...unbelievable...a messy black, greasy, buffing dust everywhere and on everything. It's of a particle size that makes flour seem like gravel. To eliminate a lot of that at the source, use a box fan on each side of where your are working. Duct tape a furnace filter to the intake side, notching a slit for the power cord to exit. Remove the grills to up the flow. There's a ton of info you need to know that exceeds what is appropriate in this small space.
Unless sealed, bare aluminum alloy is going to be quickly oxidized by atmospheric salts. Do a web search on Boeshield T-9 [affil. link to product info on Amazon]. This is a product developed by Boeing now licensed by the 3rd party chemical processor/distributor. It's a spray on/wipe off material that's an extraordinary penetrant reminding you of spraying WD-40 [affil. link to product info on Amazon] on something. However, as a deep penetrant to both aluminum and ferrous substrates, it seals and retains the "wet-look" for months. Depending on coastal vs inland use, reapply every 6-9 months. Only takes a second; just spray on, wipe off. It's good for about 250 °F.
You can alternatively use "Alcoa Sealer." Do a web search and you'll find it. This product seals entirely differently in that it is an isopropanol/inorganic formulation that'a about the most flammable stuff on the planet. It's a spray on, water rinse product. The rinse is a critical part of the sealing process, so rinse extremely well. However, before application, the wheel must be bone, bone dry or it will streak. Also, I suggest doing this at 50% humidity or less and the product and wheel first stabilized to 70 °F or so. You need to know that the Alcoa Sealer will ever so slightly degrade a mirror luster. It's also good for 6-9 months, depending on coastal vs inland use. The Alcoa Sealer is actually intended for bare aluminum, commercial truck wheels. As truck wheels are exposed to enormous heat as a heat sink from hard braking, the product is good past 1000 °F, the melting temp range of aluminum, anyway.
You now have mega-buck, sealed, mirror luster, chrome-like wheels. Unless you've taken measures to control the shop mess, you no doubt fully agree that the best way to do this is with a pen and checkbook.
Hope this helps, Greybeard
Lynn M. Perry, Sr.
retired - Plano, Texas
---
2007
A. The simple way is to send them to the pros to be stripped or stripped and polished they should only cost 25 ea to strip you will spend a lot more than that to purchase strippers.
David Brown
- high point, North Carolina
---
---
To minimize search efforts and to offer multiple viewpoints, we combined previously separate threads onto this page. Please forgive any resultant repetition, failures of chronological order, or what may look like readers disrespecting previous responses -- those other responses may not have been on the page at the time :-)
---
---
2002
Q. I am also trying to find a way to polish aluminum wheels -- and do it myself.
Chrome is TOO flashy - the powder cast aluminum that came on the car (Mercedes) is too dull and collects dirt - especially brake dust. I have seen it done for $250 by car garage and it looks great and the brake dust doesn't stick as much - but no one here in town does that. Can't I buy a buffer and the right compound or something and do it myself?
Dale Roberts
- Columbia, Missouri
---
2002
A. I'm attempting the same things. It looks like the Eastwood Company has kits then you spray a clear coat and they're protected from oxidation. Haven't tried it. Looks good.
Corbyn VanBrunt
- Tulsa, Oklahoma
---
2003
Q. I'm trying to polish some cast aluminum wheels too. Its really hard to get the tarnish and stains off, but once you get them really nice looking there's stuff called ZoopSeal.
And it seals the Aluminum up to like 2 years. It's better than clear coat too because it doesn't start to peel and chip off after a while.
Nicholas Giacalone
- Cottage Hills, Illinois
----
Ed. note: According to a plausible posting on www.svtperformance.com, ZoopSeal no longer exists, and its inventor replaced it with ShineSeal [affil. link to product info on Amazon].
---
2003
A. Maybe this will help.....
Buff & Polish Metal--
The list of tools/equipment needed and a step by step how to polish your Throttle Body... A good reference video on the "how to polish" can be purchased from Eastwood. I use Craftsman and Eastwood Tools, and all Eastwood buffing wheels & compounds
A 1.5 HP Craftsman 8 inch buffer (3450 RPM), a .5 HP variable speed craftsman grinder 6 inch (2000-3450 RPM) with an expander sanding wheel from Eastwood, a craftsman Dremel [affil. link to product info on Amazon], a Craftsman detail sander, Craftsman palm sander, and a good pair of gloves are needed.
The Compounds and Wheels Needed--
There are 3 main compounds needed for buffing. (There are other compounds for plastic, non stainless & aluminum metals)
1. tripoli [affil. link to product info on Amazon] compound, which will have a slight cutting ability used for aluminum.
2. stainless compound [affil. link to product info on Amazon], which will also have a slight cutting ability used on stainless steel.
3. white rouge [affil. link to product info on Amazon] compound, which has no cutting ability and polishes either aluminum or stainless to a brilliant shine. Again, White Rouge only polishes no smoothing / cutting ability.
Buffing Wheels
There are 2 main types of buffing wheels needed. Each wheel must only have 1 type of compound on it, never mix compounds on the same wheel.
1. A spiral sewn buffing wheel, used for Tripoli or Stainless compound.
2. A loose wheel, used for White Rouge compound. The size of the wheel depends on the application. The 8 inch wheel (spiral or loose) is for the buffer and fairly large metal pieces. They make 1 inch wheels for the Dremel as well as other small buffing attachments for tough to reach areas.
Sanding Materials/Paper...
There are several types of sandpaper needed. I mainly use the 6 inch Eastwood expander wheel to sand with. Then I will use the detail sander, palm sander, and sanding accessories for the Dremel for tight areas.
1. Eastwood Expander Wheel -- 220, 400, 700, 1200 grit belt wheels.
2. Detail Sander -- 400 grit.
3. Palm Sander -- 400 grit.
4. Dremel -- 220 grit drum sander. Getting started on the Throttle Body... Make sure the part being polished is at room temperature along with the buffing area. This will allow the compound to flow evenly on the part being polished.
Step 1. Sand the entire TB. I used 400 grit belt then finishing with a 700 grit belt. Do not exceed 2000 RPM using the variable speed Craftsman 6 in grinder and the Eastwood Expander wheel. Use the 400 grit belt to sand off any casting marks and rough areas. Then use the 700 grit belt to sand the TB perfectly smooth. Note: Sanding is an art; make sure there are no low and high spots especially on larger flat surfaced parts. If there are it will show and have poor reflective properties. After using the expander wheel, use the detail sander and Dremel for the tight areas. This is a very important step, if it is not smooth like glass it will not shine like a mirror. A shiny rough surface looks bad and has a poor reflection.
Step 2. Then use the 8 inch spiral wheel on the 1.5 HP 3450 Craftsman buffer with Tripoli compound. The Tripoli compound will smooth any sanding marks to make the surface smoother. Remember, Tripoli has some cutting/smoothing ability to remove small scratches. For the tight spots use the Dremel and a 1 inch spiral wheel and a cone attachment with the Tripoli compound. This is where 75% of the buffing takes place.
Step 3. After you are done with step 2, you may need to re-sand if there are marks left after buffing with the Tripoli Compound. Remember smooth = great shine.
Step 4. Then use the 8 inch loose wheel on the 1.5 HP 3450 RPM craftsman buffer with White Rouge compound. The White Rouge compound does not have any cutting ability. Remember, White Rouge will only shine the metal. For the tight spots use the Dremel and a 1 inch loose wheel and a cone attachment with the White Rouge compound. After completing step 4, the part should shine like chrome. Reminders & Tips:
1. The metal you are buffing must be warm to the touch or the compound will collect on it.
2. Also, use lacquer thinner [affil. link to product info on Amazon] to clean the part to remove the excess compound in the cracks after you are complete.
3. Do not mix compounds on the same wheel.
4. Use a metal polish such as "Blue Magic" [affil. link to product info on Amazon] to maintain the shine.
5. Remember, you can shine a rough surface but the reflection will not be as good as a smooth surface. Basically for Stainless parts substitute Stainless Compound for the Tripoli Compound and use the same steps above.
JC
[last name deleted for privacy by Editor]
- Mission, Texas
---
2003

Hey JC from Mission Texas, very cool article on metal polishing.
Mase Molina
- Mission, Texas
---
Some real polishing tips
2004
! I'm going to help you people out a little bit
First off depending on the roughness of material choose your grit ex. cast 180, billet 220, if it's real porous material maybe start with 120. If you sand with like 80 grit your going to be there for a while getting all the gouges you put in out.
I never sand aluminum with more than 320 then it goes to the buffing machine where various buffs and compounds are used from harder buffs and black or brown rouge to softer buffs and green or white rouge [affil. link to product info on Amazon] there is no set time on how long to buff something it all done by trained eye or practice to know what you are looking for before moving to the next step
I use some special products that are bought in bulk to aid in faster cutting such as buffs or emery wheel sisals and so on because of the need of quicker turnarounds but the tips given are the real way a part should be polished and won't take your life expectancy or a case of fingers and elbow grease
HOPE THIS SAVES YOU GUYS SOME TIME! AND START PRACTICING.
justin mcconnell
custom polishing shop wheel repair - merced, California
---
2004
A. Extreme metal polish has worked the best for me. I too have aluminum rims on a off-road truck and polish often. Just use a small piece of cloth and rub it on. Once it turns black (from Oxidation) take it off with another clean cloth. Then Polish with soft rag. It will look like you just had them professionally done!
Glenn Merg
- Los Angeles, California
---
---
2005
Q. I HAVE SOME MICKEY THOMPSON RIMS THAT ARE IN GOOD CONDITION BUT HAVE CALCIUM DEPOSITS ON IT FROM THE HARD WATER IN THIS AREA. I CANNOT FIND THE RIGHT CLEANER. I HAVE TRIED A FEW DIFFERENT THINGS IN AREAS THAT WILL NOT SHOW IF IT DOESN'T WORK. THE ONLY RESULTS I HAVE FOUND IS THAT EVERYTHING I HAVE TRIED FORMS A CLOUDY COAT ON MY RIMS AND IT TAKES FOREVER TO GET IT OFF. DOES ANYONE KNOW OF A SOLUTION THAT WILL REMOVE CALCIUM DEPOSITS OFF OF BRAND NEW RIMS. I HAVE TRIED ALMOST EVERYTHING BUT NOTHING SEEMS TO GET ME THE RESULTS I WANT. I WANT MY RIMS LOOKING LIKE THEY JUST CAME OUT OF THE BOX THEY ARE ONLY ABOUT 3 MONTHS OLD STILL SHINE BUT IF YOU LOOK CLOSE YOU CAN SEE THE CIRCLES OF CALCIUM AND IT DRIVES ME NUTS I AM A NEAT FREAK. IF ANYONE KNOWS OF A SOLUTION THAT WORKS THAT DEFINITELY WORKS PLEASE LET ME KNOW. THANKS FOR YOUR TIME. JUST A REMINDER THEY ARE POLISHED ALUMINUM AND I DON'T WANT THEM RUINED. THANKS AGAIN.

RESPECTFULLY,
KEVIN BROCKWAY
- JACKSONVILLE North Carolina
---
2005
i Polishing cast is a lot of work but very nice when done. Let me know what questions you have or anything I can do for you.
Stew Kincade
- New Brunswick , Canada
---
February 2, 2008
A. I was about to throw my wheels away and get new ones because I could not get the acid stains (streaks) out of them. I tried everything -- even the $20.00 a bottle stuff from the Detail Shop that was supposed to clean them.


Mothers did nothing, wheels cleaner spray from the auto parts store didn't work. So, I'm at my wits end when I decide to try something off the wall.

My kids have a remote control gas car and the fuel for it is 20% Blue Thunder Nitro Fuel =>

I put some on a rag and rubbed the wheel -- AND IT WORKED! It leaves a haze on the wheel but when I went over it with Mothers Polish -- the darned thing looked like new.

Blue Thunder Nitro R/C Car fuel. Holy Cow.
Chris Costa
- Pomona, California
---
---
July 6, 2009
-- this entry appended to this thread by editor in lieu of spawning a duplicative thread
Q. I want to clean, buff and sealcoat my alloy wheels before I get new tires put on my truck. I believe I allowed the stains to attack the wheels after using an abrasive to clean the wheels early in their life. I would like to know how and what to use both to strip and recoat the wheels. I would also like to do this with the old tire still on the rim but off the truck, however.
Al Davis
hobbyist - Jacksonville, Florida
---
February 5, 2010
A. Using Aircraft Stripper to remove all of the Clear Coat applied to the wheel and then follow the instructions listed above, you should be able to start with the tripoli [affil. link to product info on Amazon] if your wheels are already smooth.
Ray Keske
- Tulsa, Oklahoma
---
May 14, 2012
A. Hello. Folks- Ever read the warnings on a bottle of Brake Fluid? "DO NOT GET THIS ON PAINT". I simply use a stick/sponge applicator(stain), and brush on a thick coat- ANYWHERE you want to REMOVE nearly ANY coating (Acrylic, Enamel, Lacquer, etc). Let sit about 1 hour- then scrub with a grease cutting soap-filled SOS pad- rinse with hot water, blow or towel dry. Repeat as necessary- to completely remove any paint or coating. Brake fluid WILL NOT HARM your tires, plastic trim, or glass. Accidentally got overspray? With a microfiber cloth- finger dip (Nitrile glove) Brake fluid, rub off overspray, wash off fluid with soap & water. Brake fluid works with TIME- not effort. WAY SAFER than harsh "chemical" removers- that can BURN (corrode) metal. Thank You.
Bob Spencer
- Utica, New York, USA
---
---
February 12, 2013
Q. Do you have any suggestions for preventing corrosion of the bead area of aluminum automobile wheels?
Bill Maynard
- Sanford, Michigan, USA
---
February 12, 2013
A. Hi Bill. We appended your inquiry to a previous thread on a somewhat related subject where Lynn Perry suggests Boeshield T-9, and it sounds to me like it would be a good product for the bead area. An alternative corrosion preventer would be chromate conversion coating (Alodine), but this has some toxicity issues so it would probably only be applicable if you are a professional restoration shop rather than an individual (it isn't clear to me from your letter which one you are). Good luck.
Regards,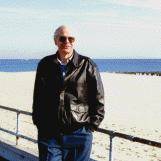 Ted Mooney, P.E.
finishing.com - Pine Beach, New Jersey
Striving to live Aloha
---
---
December 16, 2014
-- this entry appended to this thread by editor in lieu of spawning a duplicative thread
Q. I am looking to purchase a new Chevrolet that has 18" Factory/OEM Aluminum Wheels. They seem a little on the dull side. Is there anything that can be done to make them shine to look more like chrome?
Paul Piazza
Buyer - Brentwood, California
---
December 20, 2014
A. Hello Paul,
I don't think you are able to shine up Aluminum alloy rims to match chrome. They are usually a semi-bright to a matte finish. I have seen cases where a dealership detailer will mistakenly use a harsh detergent (highly alkaline in nature) on rims that altered the finish. You could try a good aluminum polish available at an auto parts store. Good Luck with your new vehicle!
Mark Baker
Process Engineer - Phoenix, Arizona USA
---
---
Vibratory Polishing of Automotive Wheels
May 24, 2020
Hello my name is David, I have been having issues with vibratory polishing of automotive wheels and parts pitting on the surfaces of items I polish.

The machines are for wheel polishing, the wheels are mounted firmly in the polisher and media moves around the wheel.

I have tried just about everything I can think of including 3 different brands of burnishing compound, new media, different motor angles and motor directions, motor speeds, cycle times, different dosing amounts and so on.

I use a three step process, one machine is setup for grinding and fine grinding, the second machine is used only for polishing with 4mm ceramic balls and burnishing compound.

The pitting seems to only be present on the surface facing up in the machines, no pitting on the sides or back of the wheels, I have tried putting the wheel in face down but get same results.

I can take a wheel and polish it to a mirror finish mechanically with a buffer, place it in the polisher with ceramic media and burnishing compound run it for a cycle and it will come out with pitting on it. Which leads me to believe it is all happening in the final stage of the polishing process.

I am running out of ideas and looking for suggestions.

I am attaching a picture for reference.

Thank You

David Burke
- Beaver Bank, Nova Scotia, Canada
----
Ed. note: Sorry, no pics rec'd. Email them to finishingdotcom@earthlink.net please.
---
July 8, 2020
A. If you bought the wheel machine new, you should check with the manufacturer and double check the sales contract. Pits or dings are usually a sign of a too aggressive movement of the media against the part.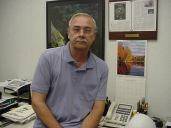 AF Kenton
Hatboro, Pennsylvania