60,000 Q&A topics -- Education, Aloha, & Fun
topic 11151
Moonshine Aluminum Polish (very strong)
A discussion started in 2001 but continuing through 2020
2001
Q. I bought some polish from a guy at a truck stop. The polish was a homemade mixture in a 20 oz coke bottle, green in color it had a powder base at the bottom, and liquid at the top until you shook it up. The guy was polishing big truck wheels and tanks for $5.00 a wheel and $10.00 a tank and I'm talking commercial trucks. Now before I saw this stuff in action and I heard how much he charged, I was picturing my self with some Mothers or Blue Magic or any store bought polish , you know REALLY PUTTING THE ELBOW GREASE INTO IT.
So I'm thinking this guy is a guy with a lot of time on his hands or he has got some STRONG STUFF . Well, he had some strong stuff. You could very lightly rub an oxidized or faded aluminum spot or surface and automatically black residue, in seconds it was shining and I'm talking fix your hair in the reflection shine And you don't have to wait a while for it to come to a dry haze like the others, you could almost instantly wipe it off. Now this stuff is what I call MOONSHINE POLISH because it's homemade and you can't buy stuff in stores as strong as it is. Now I asked the guy what he had in it. All I remember is rust inhibitor and a little "Blue Magic" [affil. link to product info on Amazon] along with many other things I didn't catch. If what he told me was true... I don't know. Now I'm familiar that there are many people that hang out at truck stops with similar products.
DOES ANYBODY KNOW OF A RECIPE FOR SOMETHING SIMILAR OR WHERE I CAN ORDER OR MAKE SOMETHING LIKE THIS?
Chad H
[last name deleted for privacy by Editor]
- LaGrange, Georgia
---
2001
A. Hello Chad,
I'd suggest tuning your CB radio to channel 19, and wait for somebody to advertise it. I've heard it myself, however this guy was selling chrome polish, truckers seem to get into their chrome parts and lighting effects. I don't know if a rust inhibitor is the right additive, that would be for steel, maybe he meant a corrosive inhibitor? If I were you, I'd track down the formula and then start writing ads for it.
Good luck,
Jake Koch
G. J. Nikolas &Co.,Inc.

Bellwood, Illinois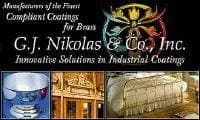 ---
2002
A. Blue Magic and other polishes contain ammonia which can cause aluminum to oxidize and tarnish a lot faster than it should. Products with ammonia seem to work really good but they do more damage in the long run. Be careful what you use!
Philip M
[last name deleted for privacy by Editor]
- Linn Kansas
---
A. Just remember that someone selling moonshine in old bottles from the back of his truck is not under any regulatory agency to safeguard the public. You don't know what is in the bottle, you don't know if gases will build up if you leave it on your shelf for six months, you don't know what to do if you splash the stuff into your eyes.
If the stuff is that good, next time you see the salesman, buy some of the product. You would have a lot better chance of having someone help you with the formulation if you could give us a hint. Acid or base, smells of what? ammonia? chlorine, what?
The powder base at the bottom must be some kind of compound like you would get in a can of polishing compound. Fine enough to polish without leaving scratches. I wouldn't guess on the liquid part unless I knew more about it.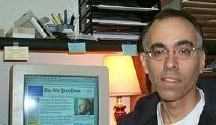 Tom Pullizzi
Falls Township, Pennsylvania
---
2003
A. Funny that I should happen across this today as I have just finished making my first batch of "home brew" aluminum polish.
I am using a white buffer wheel compound which also comes in green depending on the abrasive quality you need. You can purchase these "bricks" of compound at your local truck stop for a tad over 10 bucks and they will go a long way. The liquid is mineral spirits [affil. link to product info on Amazon] and I'm told you can add a little bit of lemon juice to it also for oxidation purposes. The trick is to get the compound from brick to powder form and for this I used a coarse wood rasp. I'll forewarn you to not use your good rasp as the compound will wear out the teeth after a while. I'm still playing around with the formula to get it right but that's pretty much it. I'll be trying it out on my Mack work truck tomorrow so wish me luck.
Mike W
[last name deleted for privacy by Editor]
- New Orleans, Louisiana
---
2003
A. Ingredients for coke bottle mixture: 1/4 bottle jewelers rouge (white or green) comes in square brick block at local truck stop. Need to shave block with hard knife or saw put shaving in bottle. add not quite 5/8 mineral spirits, shake well, and allow to dissolve 1/8 bottle liquid ammonia allow time to dissolve to creamy consistency.
Kelly B
[last name deleted for privacy by Editor]
- St. Amant, Louisiana
---
2003
Q. I was wondering if any other solvents could be used besides Mineral Spirits. Does Mineral Spirits have any special additives that make it better for polishing, or is it just a handy solvent that people have become accustomed to using? I am wondering this because I cannot find mineral spirits [affil. link to product info on Amazon] where I live. Thanks.
Andy N
[last name deleted for privacy by Editor]
- Brandon, MB, Canada
Ed. note: We've added a sourcing link to the postings, Andy.
---
2004

I found the mineral spirits and made up some of the polish. It works great. The mineral spirits is a great solvent because it is not hard on your hands.
Andy N
[returning]
- Brandon, MB, Canada
---
2004
A. 2/3 mineral spirits 1/3 Baking Soda
ROD T
[last name deleted for privacy by Editor]
- Regina, SK, Canada
---
2004
A. If you want a good polish, try speedy (renu) metal polish, it's on the net, & works just like you describe. A lot of the homemade polishes don't have a wax content. This is what keeps the oxidation down. If you insist on making it yourself, get a bottle of carnuba wax. You'll thank yourself in the long run.
Tom H
[last name deleted for privacy by Editor]
- Smithton Illinois
---
2004
A. One of those truck stop polishers told me that you can use the green rouge with lighter fluid and some carnuba wax. Works like a charm.
Floyd P
[last name deleted for privacy by Editor]
- Jasper, Alabama
---
2005

Indulge me for just a little background. I'm Chaplain at a Pilot in TN. In an effort to raise support for our outreach to the community, as well as truckers, we've been looking into getting into the polishing service. Half the money raised goes to support local church youth mission trips. The other half is for chaplains, ministry supplies like tracts and bibles, and support for ministries to drivers and families.

Now that you know why, here is what we've come up with. Over the last year we have had several polishers set up shop at the truck stop. As you know, they don't stay long for a variety of reasons. Last week we had a couple there that had been to our weekly fellowship dinner. I told them about the plans we had and they shared the formula for the green soup. I asked for it because of the fantastic job it had done on the tractor they were doing. I made my first batch yesterday morning before heading to the truck show here at the fairgrounds. I tried a little on a friends tractor in really bad spots that had no shine at all. I purposely avoided the wheels and tanks because I didn't want to do any damage if the soup wasn't any good. It was fantastic. I'll be doing his wheels and tanks this afternoon, and post a full report regarding the success. There's no sense in putting out the formula until I'm convinced it's the best.

Please pray for our success in this service.

blessings
Chuck (hopehauler)
Chuck Sonn
Hope Haulers / Highway Fellowship - Nashville Tennessee
---
---
2006
A. I would like to tell every one that wants to clean their aluminum and keep it shining for a while, they can follow some of the recipes below. 1 gallon of mineral spirits [affil. link to product info on Amazon]. Take a bar of white jewelers rouge and a bar of green jewelers rouge . . .
Get an electric burner you plug into your house. They cost about 8.00 dollars at Walmart. Get an old pot out and pour the mineral spirits and rouge into the pot. If you break the rouge up it will melt quicker. Turn the electric burner on high and stir the formula and it will start to boil. Melting the rouge. You can add Carnuba car wax or other aluminum polish that works great to the recipe. You can also buy Dupont Teflon Lubricant and put about 8 ounces in the polish. This seals the aluminum and keeps dirt away from it. Watch how the water beads of it. There are many items you can add. Rain X is good also to keep the water beading of it. Some of the polishers at the shop use fuel injector cleaner. Some use lighter fluid. I have heard lighter fluid leaves the tanks with a rainbow color after being washed. Do not use ammonia; it turns the aluminum brown after a while.
Remember, use an electric burner. NOT gas. My polisher make polish all the time like this. The homeless that live around the truck stops use camp fires. But they are brave. DVDMAN
Jimmie L
[last name deleted for privacy by Editor]
- San Antonio, Texas
----
Ed. note: boiling a witches' brew that includes flammable solvents like mineral spirits, lighter fluid, or fuel injector cleaner is still terribly dangerous even with an electric burner.
---
---
2006
-- this entry appended to this thread by editor in lieu of spawning a duplicative thread
Q. What exactly are mineral spirits? is that mineral water?
Tom V
[last name deleted for privacy by Editor]
driver - Wilkes-Barre, Pennsylvania
---
2006
A. We appended your inquiry to a letter that answers the question by hotlinking to sources, Tom. But mineral spirits [affil. link to product info on Amazon] is more like turpentine.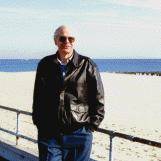 Ted Mooney, P.E.
finishing.com - Pine Beach, New Jersey
Striving to live Aloha
---
2006
A. YOU CAN ALSO USE LIGHTER FLUID , CHARCOAL STARTER, AND A GOOD CARNUBA, OR TEFLON WAX FOR A SEALER PAINT THINNER CAN ALSO BE USED.....
KENNETH W
[last name deleted for privacy by Editor]
- ROME, Georgia
---
---
2006
Q. Hi, I am looking for a recipe for aluminum polish for my uncle Merl who is a truck driver and heard some people on his radio talking about this home made polish that works wonders. He told me it had jeweler's rouge [affil. link to product info on Amazon], Turtlewax Car Wax [affil. link to product info on Amazon], Rain X and lighter fluid in it. And this moonshine aluminum polish sounds like he was talking about, so if anyone knows the recipe can you please get it to me asap.
Collin S
[last name deleted for privacy by Editor]
aluminum polish for truckers - Vanderhoof, BC, Canada
---
2006
A. Remember do not use anything like lighter fluid, barbecue fluid etc. It will allow the material to absorb dirt much faster than normal. Even if you use a wax, because the fluids a corrosive and are a solvent and does not allow the wax or polish to be absorbed to the metal, Also if you run the northern country you will find the salt will turn your wheels and tanks BLACK within DAYS!
Daryl K
[last name deleted for privacy by Editor]
- Stratford, Ontario, Canada
---
2006
Q. I was talking with a guy who had a bottle of this homemade green liquid he got from a guy working the truck stop lots in Baltimore. The guy said it had the green rouge mixed with kerosene and some liquid wax (to help reduce water spotting) He was polishing on his tanks and wheels with this stuff....using just an old rag..the tanks were oxidized and with little effort, he got them shinier than my tanks (I had using Magic Mix...with a lotta elbow grease). He hadn't even buffed with the towel and his stuff already raised a super shine.

Is kerosene safe to use as a liquid with the rouge? I also have a bottle of liquid wax....."Lightening-Shine" is the brand name (bought at a Petro truck stop)
Lee D
[last name deleted for privacy by Editor]
driver - Bloomington, Illinois
---
2006
Q. I was going to suggest just wrapping the brick in a heavy materia like canvas and then smashing it down to powder with a hand mallet/sledge. The canvas will catch all the powder and then you can empty it into a bucket to mix with your other ingredients.

The more I am reading other articles, I am concluding that a very good mix would be...

Green jeweler rouge, kerosene or mineral spirits (both are clear and would be residue free), lemon juice (to eliminate oxidation), and finally a high quality liquid wax (to promote water beading and prevent water spotting). I would mix the whole brick so there is a very high content of "grit" to work with. I think the kerosene would be a better choice over mineral spirits just for fact it is better at cutting road filth. I like the idea of adding lemon juice and wouldn't be too stingy with it. As far as the liquid wax I am just going to add the whole bottle; this will give my polish a nice thick consistency (comparable to Magic Mix or Hoosiers). Will use the kerosene or mineral spirits to thin the final mix down to proper consistency.

If anybody wants to elaborate on this please feel free. I'm open to any and all suggestions. I have tried many of the marketed polishes and am not very pleased with any of them. For what they charge, they really don't get the desired results and the quantity you receive is little compensation for the cost.
Lee D
[last name deleted for privacy by Editor]
driver - Bloomington, Illinois
Ed. note: All we can do is to continue to warn the readers how dangerous it is to work with such volatile substances as kerosene, and that mixing even household ingredients in ways that weren't intended by the manufacturer can generate other hazards.
---
2006
A. I didn't take time to read all the posts, but I am a driver myself and I tried the jewelers rouge in liquid form pre mixed at the truck stops. I started with brushed aluminium tanks, and used the white mixed about 50/50 with the green. This should remove the oxidation. Then I would finish off with the white. Works pretty good. But now I make my own like one other post says use the bricks of white jewelers rouge, and mix it with mineral spirits. I mix it about 30/70 to 50/50 having more liquid is better. no buffer needed. Just wipe it on and let it dry then just wipe the powder off with a clean terry cloth. You can play around with the mix, but I have found that liquids with ammonia turns the aluminum brown in spots that aren't protected very well. All I do is polish my tanks about every 3-4 months and then use window cleaner or something similar with out ammonia to clean them every week. to polish 2 100 gallon tanks it only takes about 15-30 min depending on how clean they are when I start. The only purpose of the mineral spirits is to for a liquid, and faster drying time. You can also mix zippo lighter fluid to slow down the drying time.
Jason
[last name deleted for privacy by Editor]
- Bradford, Ohio
---
(you are on the 1st page of the thread) Next page >
---