World's #1 finishing resource since 1989
No login needed: Chime right in
topic 8085
Parcolubrite or Chemplate
2001
I am looking for a supplier in Canada on a product called Parcolubrite or Chemplate with info on MSD of these products and proper temperatures with do's and don't. I am using Chemplate now for parts we manufacture but have hit and misses as we go as I am buying it second hand now. I had used Parcolubrite before and had better results but cannot remember where we got it from.
Help.
Pat Green
manufacturing - Sexsmith, Alberta, Canada
---
2001
Parcolubrite is a trademark of Chemetall, so you should be able to get it from Chemetall-Oakite or one of their distributors.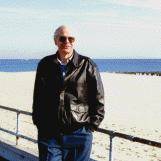 Ted Mooney, P.E.
Striving to live Aloha
finishing.com - Pine Beach, New Jersey
---
2001
Parcolubrite is a Henkel Surface Technologies product. They have sales and manufacturing plants in Canada.
Paul Davis
- New Castle, Pennsylvania
---
2001
I still say I am seeing it listed as a phosphatizing process offered by Chemetall. I guess it's time to call the trademark lawyers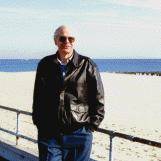 Ted Mooney, P.E.
Striving to live Aloha
finishing.com - Pine Beach, New Jersey
---
2002
Parcolubrite is trade name of Parker Chemical for a series of phosphating solutions. The most common one was Parco Lubrite #2 which was a widely used manganese phosphate process called out in many military and arms applications. Amchem and Parker merged way back that tied in Parcolubrite and Alodine trade names and I know Henkel owns rights to Alodine. As far as I know, while Oakite has fine zinc phosphate line, I don't believe that they have any manganese processes.
Chemplate was a job shop, I believe, mainly doing electroless nickel in the greater LA area. It was a company name rather than a process I believe.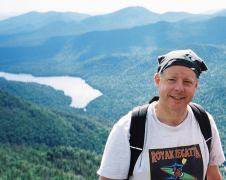 Milt Stevenson, Jr.
Anoplate Corporation

Syracuse, New York
---
2006
I am looking for a detailed description of Parco Lubrizing.
Susan Maahs
aviation technology - Tulsa, Oklahoma
---
April 21, 2010
PARCO LUBRITE is formulated to produce nonmetallic, oil-absorptive coatings on iron and steel bearing surfaces. These corrosion-resistant coatings consist chiefly of iron and manganese phosphates, and reduce wear on such articles as pistons, rings, liners, camshafts, tappets, motor blocks and similar bearing surfaces. Other beneficial effects may be summarized as follows:

A. Permits rapid break-in of moving parts without scuffing or welding by
preventing metal to metal contact between the bearing surfaces.
B. Increases lubrication of treated surfaces due to the oil-absorptive
coating.
C. Removes light metal scratches remaining from machining operations.
D. Retards corrosion.
Mick Engles
- Oklahoma City, Oklahoma
---
July 10, 2018

Good job there. I worked an old Storm Vulcan lathe back in the 70's. Central Engine Exchange was the name. The company was from Chicago, but Bob Glassman moved it to So. Miami. Loved the job. I would just grind down the camshafts to the specs. All hydraulic now so no level. The manual fuel pump lobe was the main problem. Dirty or no oil would wear that lobe out. Garbage then. I memorized all of the firing orders to all of them. I even had a couple of HP cams, and made master discs for them, but never got a blank cam to do one. Also taper was an issue. All lobes on each camshafts had a a taper. WHY: The taper would spin the lifter for lubrication & wear. I've built many HP engines after this. 202 heads on a 350 4BM, Blueprinted. Not this new days' crap, but had right at 500 HP. 69 Chevy truck w/front wheels off the ground.

John Gale




Johns Jon's - Florida. USA