Where the world gathers for
plating, anodizing, & finishing Q&As since 1989
-----
Hard Chrome Plating on Aluminum
Q. Chrome plating onto 7075 T6 ALUMINUM?

2.5 micron cyanide copper
20 micron copper
40 micron hard chrome
I want to plate it but the copper plate is rising like a bubble

I will be grateful if you help me.
erkan taylan
operater - turkey
July 6, 2023
A. Hi Erkan,
I may be misunderstanding you, but you cannot plate cyanide copper (or pretty much anything else) directly onto aluminum. You must start with a zincate immersion coating (after cleaning, etching, and de-smutting).

Please search the site for "plating copper onto aluminum".
Luck & Regards,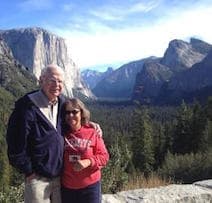 Ted Mooney, P.E. RET
Striving to live Aloha
finishing.com - Pine Beach, New Jersey



---
---
↓ Closely related postings, oldest first ↓
---
---
2001
Q. I would like to know how to hard chrome plate aluminum or if you can?
Thank You.
Bruce Elbert
- McPherson Kansas
---
2001
A. DEAR BRUCE:
NOT AN EASY JOB BUT THEORETICALLY HARD CHROMIUM CAN BE DEPOSITED OVER ALUMINUM THAT IS FIRST ZINCATED (THERE ARE A NUMBER OF SOURCES OF INFORMATION ABOUT ZINCATING, ONE OF THEM IS THE FINISHING HANDBOOK).
THE QUESTION IS IF YOU REALLY NEED A HARD CHROME PLATE, REMEMBER THAT HARD CHROME HAS TO BE THICK TO BE WEAR EFFECTIVE (AT LEAST 0.5 MILS), OTHERWISE ITS FUNCTION IS MARGINAL. THEN THE PROBLEM IS THAT CHROME IS TOO BRITTLE AND THE ALUMINUM TOO SOFT. YOU WILL END UP WITH A PIECE OF GLASS OVER YOUR LIVING ROOM COUCH. CAN'T SIT ON IT.
ON THE OTHER HAND, IF THE REASON TO LOOK FOR CHROME IS TO REDUCE WEAR, OR CORROSION, THERE ARE BETTER APPROACHES SUCH AS ELECTROLESS NICKEL PLATING.
HOPE I GAVE SOME LIGHT.
Guillermo Marrufo
Monterrey, NL, Mexico
---
---
"Surface Treatment & Finishing of Aluminium and Its Alloys"
Wernick, Pinner & Sheasby
from Abe Books
or Amazon
[affil links]


October 19, 2012
Q. DEAR SIRS,

We are manufacturing aluminum cylinder block and pistons for small Two stroke I. C. engine, we want to know the whole process of aluminum hard chrome process.

Regards,
himmat
himmat yadav
- Pune, Maharashtra, India
---
October 19, 2012
A. Hi Himmat. No single book covers the whole process exhaustively, but Hard Chromium Plating [affil link on Amazon] by Guffie says aluminum is usually zinc or tin plated first, although castings are sometimes directly plated. Wernick, Pinner and Sheasby has a little over 3 pages on hard chrome plating of aluminum.

Hard chrome plating of aluminum is not a terribly common application because aluminum is so soft that you probably need a thick plating, and even then the item will be subject to easy eggshell cracking.
Regards,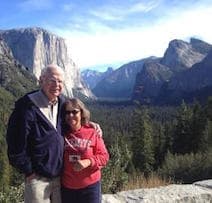 Ted Mooney
, P.E. RET
Striving to live Aloha
finishing.com - Pine Beach, New Jersey
---
---
May 1, 2013
Q. Hi, I'm very very disappointed because no one can help me. Actually I make a line of aluminium of length 10 ft. I want to put hard chrome on it. Please tell me the procedures for how I anodize on aluminium lines and what is the procedure to do hard chrome plating on aluminium. I will be very thankful to you if you solve my problem.
Hafiz Waqas
individual - Lahore, Pakistan
---
May 1, 2013
A. Hi Hafiz. You may find our on-line articles "Introduction to Chrome Plating" and "Introduction to Anodizing" helpful if you are just starting out. Good luck with them.
After that, please spend a couple of paragraphs introducing yourself and your situation. People may be able to answer specific & limited questions for you, but the best known anodizing book is 1300 pages, so people would not know what answer of reasonable length they should give you vs. which 1299 pages they should skip if we don't know your situation :-)
You say that the aluminum is 10 foot long, but how wide is it? How thick is it? What alloy of aluminum is it? Why are you applying hard chrome plating to it? Do you know what thickness of plating you will need? Why are you anodizing these sheets? Do you know whether you want type 1, II, or III? Thanks! Please hang in there and offer some details and we should be able to help! Good luck.
Regards,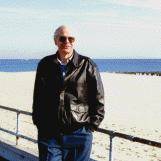 Ted Mooney
, P.E.
Striving to live Aloha
finishing.com - Pine Beach, New Jersey
---
---
How to tell hard chrome from electroless nickel
August 28, 2013
Q. Someone has sent me aluminum rollers (tubes 35 mm dia and 280 mm long ) which are plated with something metallic. The measured hardness is ~ 1000 HV 0.1 and thickness about 45 microns. The plating is worn out and I am supposed to provide an alternate plating/coating. I suspect the existing plating is either hard chrome or electroless nickel or a combination of both. Is there a simple test to check this?
H.R. Prabhakara
- Consultant
Bangalore Plasmatek - Bangalore Karnataka India
August 30, 2013




A. Put one drop of hydrochloric acid on a clean area. If it turns green it is chrome. In another spot, put one drop of nitric acid on it and if it turns green, it is nickel. If nothing happens with either of these, the spot was not clean or it is neither chrome or nickel.

James Watts




- Navarre, Florida






---

September 1, 2013




A. Dear Prabhakara,
No need to go in for tests; show it to an experienced plater, the colour says it all. Chrome is blue whereas EN is yellow.
To my knowledge EN 45 microns is not an easy job. Whatever it may be, try replacing with hard chrome.

ALL THE BEST.




Vikram Dogra




Irusha India - Chandigarh, India





---
September 4, 2013
Q. Thanks James Watts! Your test says it is chrome. It reacts with HCl and not with HNO3. There is a small interesting complication. The component has both polished and matte finished portions. Reaction is fast on the polished portion as compared to matte finish. In fact, plating thickness is about five microns less in polished area. But reduced thickness is unlikely to increase reaction rate. It must be something related to polishing. Any explanation ?
Dear Vikram, plating is neither neither yellow nor blue. It is just metallic. With HCl it turns blue/green. Platers think it is chrome though they prefer testing it.
Next question is how to strip it without affecting the aluminum substrate.
H.R. Prabhakara
- Consultant
Bangalore Plasmatek - Bangalore Karnataka India
---
November 2013
A. Hi H.R.,

When Vikram said that chrome is blue and nickel is yellow, he didn't mean sky blue and canary yellow :-)
Rather, he was referring to a very faint cast to the silvery metallic color that "experienced platers" would probably recognize but others probably would not.

Please see letter 14252, "Chemical removal/stripping of chrome plating from aluminum parts". Stripping the chrome without affecting the aluminum will be a trick requiring a fair amount of skill, a little bit of luck, and favorable conditions of shape and thickness. Good luck.
Regards,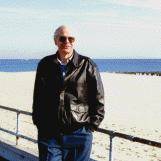 Ted Mooney
, P.E.
Striving to live Aloha
finishing.com - Pine Beach, New Jersey
---
---
Big Cracks in Hard Chrome Coating on Aluminum roller pipe
December 5, 2013
Q. Hi,

Currently, I am doing failure analysis on the hard chrome coating on the Al roller pipe.
There are three layer. Al substrate + Ni (50 µm) + Cr coating (100 µm).
It is exposed to 120 °C temperature. And, Cr coating hardness is about 850HV.

The crack damage is like the photos.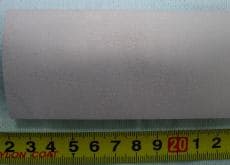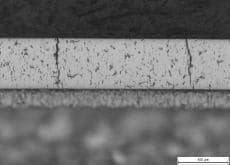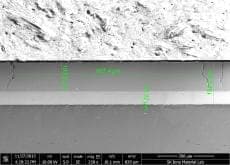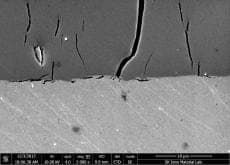 (Click the graphics for high resolution photos)
If anybody knows the reason and what to expect for the remaining life, please let me know.
Jingak Nam
- Ulsan, South Korea
A. Hi Jingak. The first question is what do you mean by failure and remaining life? Are you considering those deep, full depth cracks as failures? And why exactly do they constitute failure ... corrosion, impressing a crack pattern on what they are rolling, flaking off?
I think three possible routes to those cracks are: 1). they were there from the beginning; 2). the much higher coefficient of expansion of aluminum caused the chrome layer to fail in tension; 3). 'eggshell' cracking developed because the underlying aluminum is too soft to support the load.
I am not a metallurgist and cannot claim any significant experience in evaluating such microphotographs for cause of failure, but it just looks like '2).' to me and, because chrome expands only less than half as much as steel whereas aluminum expands almost twice as much as steel, I would expect a significantly higher incidence of such failures on aluminum rollers than on steel rollers, and that 120 °C might be enough to do it.
Regards,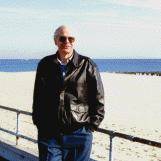 Ted Mooney
, P.E.
Striving to live Aloha
finishing.com - Pine Beach, New Jersey
---
---
Alternative to Hard Chrome Plating for Aluminum
June 14, 2017
Q. Currently we are doing Hard Chrome plating on QT [ed. note: Quenched & Tempered] Steel.
If Aluminum alloy is the alternate to QT Steel, then what would be the alternate for Hard Chrome Plating where all the required Hardness and strength parameters should achieve.
PRANEETH ANANTAPALLI
Project Lead - India
A. Hi Praneeth. Remember that it was you, not us, who claimed that aluminum alloy is a good alternate to QT steel :-)
Certainly aluminum can be hard chrome plated, electroless nickel plated, electroless nickel plated with occluded materials like tiny diamonds, electroless nickel plated with teflon additions, hard anodized, or anodized with teflon additives.
But any substitute of one material for another or one coating for another requires very careful evaluation -- there are no "drop in" substitutes. Please give us the full details of the component you are trying to build from aluminum. Hopefully it's not a hydraulic piston rod :-)
Regards,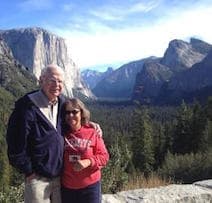 Ted Mooney
, P.E. RET
Striving to live Aloha
finishing.com - Pine Beach, New Jersey
June 2017
---
June 19, 2017
Q. Thank you Mr. Mooney

Yes, it was a hydraulic piston rod.
Currently we are using QT mild steel which was hard chrome plated.

We are trying to reduce the weight, and so preferring Aluminum alloy as the alternate material with similar approximate base material properties with less weight.

But coming to hard chrome plating for wear and hardness properties, what can be suitable for aluminum is my concern.
PRANEETH ANANTAPALLI
[returning]
- Pune, MP, India
---
June 2017
A. Hi again. I'd stick with the hard chrome plating then and hope for the best, as it has proven itself for decades as the ideal surface for hydraulic piston rods.
Regards,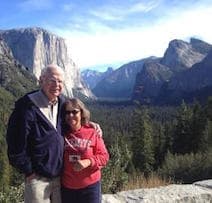 Ted Mooney
, P.E. RET
Striving to live Aloha
finishing.com - Pine Beach, New Jersey
A. Electroless Nickel Low Phosphorus is a good alternative for hard chrome.
Eduardo Lorońa
Plating Tech. - San Diego, California
November 2, 2021
---
November 2021
A. Hi Eduardo. Thanks! I'd agree that electroless nickel can often be a good substitute for hard chrome. But do you have experience in using it on hydraulic piston rods? I'm heard that the cracks associated with hard chrome are important for holding oil on hydraulic piston rods ... but I'd be happy to be told I'm misinformed :-)
Luck & Regards,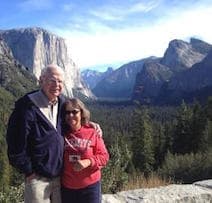 Ted Mooney
, P.E. RET
Striving to live Aloha
finishing.com - Pine Beach, New Jersey
---
---
December 21, 2020
Q. I WANT THE PROCESS FOR HARD CHROME PLATING ON ALUMINUM TUBES.
KHAMESRA NS
- MUMBAI INDIA
---
December 2020
A. Hi Khamesra. Please introduce yourself and your situation to give us a starting point.
Guffie says "An interface of zinc or tin is almost always deposited on aluminum ... some cast aluminum alloys, however, are plated directly ..." and not much else.
Luck & Regards,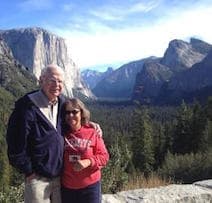 Ted Mooney
, P.E. RET
Striving to live Aloha
finishing.com - Pine Beach, New Jersey