Live! From beautiful Pine Beach New Jersey: Welcome to the world's most popular metal finishing website
topic 7070
Nickel Plating Failing 96 Hour Salt Spray Test
A discussion started in 2001 but continuing through 2019
2001
Q. I am having a problem with obtaining a nickel plating thickness of 15 microns on a security collar for a lock. (3 cm diameter, 1 cm wide and 0.3 cm thick) I have been told by a plating shop that it is impossible to increase the thickness beyond 8 microns because the base metal is free cast iron. I do not believe this to be true, am I wrong? The part is only lasting 48 hour in a salt spray test and I am aiming for it to last 96 hours. Could the problem be relating to the pre-plating cleaning?
Thanks,
Paul
Paul O'Driscoll
- Taipei, Taiwan
---
2001
A. Please try with following combination
Base material+Copper (4 to 5 microns)+ Ni (15 microns)+chrome flash.
We have carried the salt spray test on the base material steel with combination and our part is passed for 96 hours.
Best of luck.
Bahadur Singh
- Udaipur, India
---
2001
A. I don't think there's a problem if you can cyanide copper plate first to a thickness of 15 microns before nickel plating. It will also give you better corrosion resistance.
Khozem Vahaanwala
Saify Ind
Bangalore, Karnataka, India
---
2001
A. Please try the following :
Cleaning
Cyanide Cu Strike
Semi-bright Nickel (60% of total Ni)
Bright Nickel (40% of total Ni)
Chrome
Critical is the duplex nickel with a potential difference of approx. 100mV.
Jason Wu
- Hong Kong SAR
---
---
March 20, 2011
-- this entry appended to this thread by editor in lieu of spawning a duplicative thread
Q. Nickel chrome plated parts are failing salt spray test.
Sir we are doing nickel chrome plated 12 microns & chrome 3 min, but in salt spray it is staying only 24 hrs but customer needs 75 hrs what should I do?
Please help me.
Ahmed Ahmed
plating shop - Bangalore, Karnataka, India
---
March 22, 2011
A. Hi, Ahmed.
We've appended your inquiry to a thread that may help answer it (see also letter 53155 "To Pass 24 hours of Neutral Salt Spray Test in Nickel and Chrome Plating"). It strikes me that the fact that you are able to get 24 hours from your current process is good, and serves as evidence that your process is under control -- but that a single layer of nickel 12 microns thick is not up to the task, and you must use a copper undercoat, or duplex nickel, or substantially thicker nickel. Good luck.
Regards,
Ted Mooney, P.E.
finishing.com
Pine Beach, New Jersey
---
March 22, 2011
A. 3 min in a chrome tank is barely enough to get color. You will get zero corrosion resistance from that amount. So, You are looking at nickel having to do the job and 12 micron will rarely do the job, even with electroless nickel.
James Watts
- Navarre, Florida
---
---
February 15, 2013
Q. Sir I need 8 hrs salt spray for bright nickel job; my job is hollow and is failing after 6 hrs showing red rust,after giving 10-15 microns copper and 18-22 micron nickel.

Sir please give me the opinion for the issue.
Anup Vichare
electroplating - Pune, Maharshtra, India
---
March 4, 2013
A. Hi,

Read what chemical you have and try to understand why your deposit will corrode. After that I will explain for you why the deposit will corrode.

Regards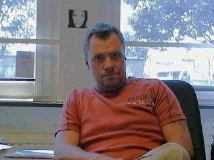 Anders Sundman
3rd Generation in Plating
Consultant - Arvika, Sweden
---
---
April 17, 2013
Q. Hi,

I am using bright nickel plating (Electro plating) mechanical boxes for RF & Microwave components 1 to 18 Ghz frequencies.
These mechanical boxes having small pockets and we found uniformity of plating is not coming in few pockets and, due to this reason, power transistors/modules are getting failed. These are meant for defense and aerospace applications and salt spray test should be withstand minimum 168 hours. Base material for this plating is Aluminum 6061-T6 and copper undercoat 3-5 microns.

So based on above parameters please guide me whether can I use nickel plating for our applications or can I go ahead with trivalent chrome passivation (TCP).

Please let me know the comparison of both (Nickel plating & TCP)

Thank you,
Pavan Kumar
- Hyderabad, Andhra pradesh, India
---
November 2013
A. Hi Pavan. Yes, Mil-DTL-5541 [link is to free spec at Defense Logistics Agency, dla.mil] "TCP", properly done on type 6061 aluminum, can pass 168 hour salt spray test. But I have no idea whether doing this process on the boxes will suit the needs of the power transistor modules.
Nickel plating is more reflective than conversion coated aluminum, but it is a barrier layer plating on a more active substrate (the reverse of providing cathodic protection, the aluminum will corrode to protect the nickel plating if the aluminum is exposed by porosity or pinholes). If you choose to nickel plate aluminum, you must choose to plate it really good.
Regards,
Ted Mooney, P.E.
finishing.com
Pine Beach, New Jersey
---
July 25, 2013

-- this entry appended to this thread by editor in lieu of spawning a duplicative thread
Q. Sir,
3 microns nickel plated un-annealed CRCA Strip; width =18 mm & thickness= 0.1 mm can withstand how many hours of salt spray test?
Suppose if the same is annealed, how many hours can it withstand?

Chandrasekhar MV
- HYDERABAD, AP, INDIA
---
July 26, 2013
A. Hi Chandrasekhar. Unfortunately: zero hours un-annealed, zero hours annealed :-(

Nickel plating is cathodic to steel, which means it is solely a barrier layer which is only capable of protecting steel if it is non-porous and free of pinholes. If there is porosity or pinholes, nickel plating will accelerate the corrosion of the underlying steel, rather than retard it. And there probably will be porosity and pinholes in a 3 micron coating.

Is there a reason this narrow and very thin strip can't be stainless steel instead?

Regards,
Ted Mooney, P.E.
finishing.com
Pine Beach, New Jersey
---
July 27, 2013
Q. Sir,
The strip mentioned is used in Ni-Cd Pocket plate Battery electrodes.
I understand that porosity of plating is an important factor in resistance against rust / corrosion.
But then CORUS SPECIAL STEEL (CSS Germany) is making battery grade strip with just 2 microns nickel plating on cold rolled steel adding diffusion annealing to the plating process.

"Hilumin is an electrolytically nickel-plated, diffusion annealed cold-rolled steel strip whose benefits are appreciated by many international manufacturers"

Whereas we are doing 3 microns nickel plating without annealing and we have the problem of rust catching frequently.
How then is it possible?
Regards,
chandrasekhar

Chandrasekhar MV
- HYDERABAD, AP, INDIA
---
July 29, 2013
A. Thanks for explaining the situation Chandrasekhar! I thought you were talking about annealing the metal before plating; I didn't realize that you were speaking about a diffusion baking process after the plating.
This baking process diffuses the porous cathodic coating of nickel on steel, forming instead a nickel-iron alloy which can presumably be free of pinholes & porosity, while offering an electrochemical potential which is closer to steel and not as galvanically aggressive towards it as pure nickel plating. So again, wheres 3 microns unannealed will not be enough to be non-porous and pinhole-free, 2 microns annealed may form a reliable nickel-iron alloy.
But, sorry, I have no experience with its salt spray resistance. Hopefully another reader is familiar with it.
Regards,
Ted Mooney, P.E.
finishing.com
Pine Beach, New Jersey
---
---
November 11, 2013
Q. The plating shop that I am dealing with said the best they can give me is a 75 hour salt spray test. We have small steel machine parts that are for automotive use in an outdoor environment; I would like to see the parts hit about a five-year longevity. Would 75 hours be enough? The parts would be copper nickel chrome?
Kelly Motherwell
- Ferndale, Washington, United States
---
A. Hi Kelly. Top quality copper-nickel-chrome plating will easily last 5 years in the worst environments. 15 years or more is possible. But salt spray testing may not be appropriate. Look into CASS or Corrodkote testing as they were designed to be better indicators of the quality of nickel-chrome plating. Good luck.
Regards,
Ted Mooney, P.E. RET
finishing.com
Pine Beach, New Jersey
Striving to live "Aloha"
---
---
August 6, 2014
Q. Dear all, we are facing the issue in NICKEL plating in salt spray test; we did 12 micron NICKEL plating and it's failed in 20 hours but, customer needs 96 hours. This part's Base Material is EN-9 (Hardened Material).
Please suggest what is the improvement need on this.
S.Jeya Prakash
- Mumbai, India
---
August 10, 2014
A. Do you do passivation after plating?
If you just want to meet 96H salt spray test, I suggest to add passivation process.
Tony sun
- Xiamen, China
---
---
December 16, 2015
Q. Dear Sir ,

I am manufacturing ball pen clips of material spring steel (EN-9 unhardened). After manufacturing we do hardening procedure. But we are finding some difficulty in nickel plating them.

Please suggest how polishing can be performed.

utkarsh gupta
- delhi , india
---
---
January 14, 2019
Q. Hello all,

I just want to know what is the standard of micron plating on iron, s. steel?
Please suggest in both ways, minimum & maximum?

Thanks
Gagan
gagan bhatia
quality control - moradabad- uttar pradesh - india
---
January 2019
A. Hi cousin Gagan. Unfortunately, your question is almost without meaning, but nickel is often deposited from 10 to 40 microns thick per some old standards, whereas a Wood's Nickel strike on stainless steel is extremely thin. Please explain your actual situation rather than framing your questions in the abstract, and we readers can probably help you. Thanks!
Regards,
Ted Mooney, P.E. RET
finishing.com
Pine Beach, New Jersey
Striving to live "Aloha"
---
---
January 25, 2019
Q. Dear all, I have question: what you are assuming, I have scheduled a thickness of 1200 My (on an ductile iron casting) made of 99.99 Nickel, electric galvanized. May I withstand a special AASS test (ISO 9227 [link by ed. to spec at TechStreet], ISO 10289 [link by ed. to spec at TechStreet]), Rp 10, no failure, for at least 168 hours to give the evidence, it is good for 40 years corrosion resistance? I assume yes, but any comment helps. Yours sincerely, Hans
Hans U. Renknim
Specification adviser - Jinan, Shandong, China
---
January 2019
A. Hi Hans. We are having a bit of language difficulty: I don't know what a thickness of "1200 My" means. But I think I understand that you are nickel electroplating ductile iron castings and you want to salt spray test them for 168 hours, believing that this is equivalent to 40 years of real-life corrosion.
I think my reply is that 168 hours salt spray resistance can probably be obtained with high quality nickel sulphamate nickel plating onto vacuum-impregnated ductile or otherwise properly treated high quality iron castings ... but there is no reliable relationship between salt spray hours and actual life, and 40 years is a darn long time! Top quality duplex nickel plating plus bright chrome will sometimes last 40 years on automobile brightwork, but certainly not always; on a ductile iron casting, almost surely not. Good luck.
Regards,
Ted Mooney, P.E. RET
finishing.com
Pine Beach, New Jersey
Striving to live "Aloha"
---
January 29, 2019

Thank you Ted, at first I have to apologize: the targeted thickness is 1200 µm (1.2 mm). Your answer helped me well!

I will go with assumption and introduce the 168 hours (or longer) as a suitable test value. Knowing, there is no definite relation to the aim of 40 Years resistance duration. Probably I will try to find a correlation or a theoretical approach for this, but for this too, I know it is theoretical. Furthermore I will add a cavitation wear test (ASTM G32 [link by ed. to spec at TechStreet] ), to evaluate the quality of the above mentioned Nickel layer. Thanks for the hint with the special well preparing of the ductile iron surface.
I will continue reporting. Yours sincerely, Hans
Hans U. Renknim
[returning]
Specification adviser - Jinan, Shandong, China


If you have a question in mind which seems off topic, please Search the Site