Where the world gathers for
plating, anodizing, & finishing Q&As since 1989
-----
Gold Plated Flatware Q&As
Disambiguation to help readers quickly find the most relevant discussions:

- Thread 18519 is for "Cleaning and polishing Gold Plated Flatware"
- THIS thread is for all other questions about flatware with real gold plating.
- Please use the search engine for Dirilyte, Thai bronze flatware, gold-tone flatware, etc.
Q. I have purchased gold plated flatware and want to know if it can be stored in a chest designed for sterling or silver plated flatware. If not, how should it be stored?
Marcia M
[last name deleted for privacy by Editor]
- Petal, Mississippi, USA
2000
A. Gold plated flatware is very corrosion resistant and can be stored safely practically anywhere. The problem you should be addressing is scratching and wearing of the gold surface -- the items should not be stored in contact with each other (even tissue paper, plastic or thin cloth should be used to separate the items), plated items should be washed by hand and dried by hand, and in general be gentle with them.

Special care will help to prolong the condition of the surfaces. Polishing should not be necessary and will, in fact, reduce the luster of the gold (most polishes are way too abrasive for gold).
Dale Woika
Surface Conversion Sciences - Bellefonte, Pennsylvania
A. Hello Marcia,
What a coincidence that I came across your question! I've kept mine in the original box and each piece in its own plastic sleeve since 1990. I've always wanted a chest to store it in, but it's one of those things that I keep forgetting about. I've only used the gold set maybe two or three times since I received it. Mom always told me to hand wash it, dry it immediately and keep each piece separate while being stored.
Paula T
[last name deleted for privacy by Editor]
- Lexington, Kentucky, U.S.A.
December 30, 2008
---
---
RFQ: I have been looking for 24K gold plated flatware. It seems to be in short supply. I have service for nine, International Stainless, 24K gold plated that was purchased at the old May Company in 1985 that I would like to add to. However, I do not know that pattern name.

At this point, I would like to purchase any gold flatware to add to my set (I have seen gold/silver combinations which would not be compatible).

Please let me know if it is possible to find good quality 24K gold plated flatware in various patterns. They seem to be in short supply. Thanks for any help!
Joan H
[last name deleted for privacy by Editor]
- Kirtland, Ohio
2001
Ed. note: Sorry, this RFQ for private contact is now outdated, but public technical replies are still welcome. No public brand/source suggestions please ( huh? why?)
A. Hi Joan. This public forum only handles the technical aspects of metal finishing. Sorry but we can't be an Ebay or a Craigslist or our server would be overloaded immediately :-)
But we posted your inquiry in order to discuss its technical aspects -- which include the facts that any Sterling or silver plate can easily be gold plated by a plating shop that offers gold plating. So any pattern you find will be doable. Stainless steel flatware can be gold plated, too, although that's a bit more challenging. Good luck!

Regards,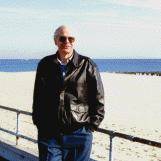 Ted Mooney
, P.E.
Striving to live Aloha
finishing.com - Pine Beach, New Jersey
Q. My husband bought a set of "International Co." gold plated flatware for me. The company said it would not tarnish or they would replace it guaranteed for life. Well, it has tarnished; I have only hand washed it and used it 2 times. International is the company does anyone know how to contact the company? Thank you for your help.
Elizabeth M
[last name deleted for privacy by Editor]
- Twin Falls, Idaho, USA
2002
A. International Silver Company Consumer Returned Goods Dept. 175 McClellan Highway East Boston, MA 02128 phone 617-561-2200
Sam Obermeister
- Brooklyn, New York
A. I just purchased a place setting for 8 with extra pieces from Faberware, it is very pretty gold plated flatware and very reasonable, it also came in a mahogany tray with a velvet cover, I can't wait to use it on my Christmas table this year. You might want to check with Faberware to see if they have a design that would suit your purpose.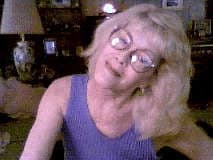 Nancy B
[last name deleted for privacy by Editor]
- Las Vegas, Nevada
A. I have a 23k gold electroplated set. I don't know much about it other than it was made in Japan for Excel Cutlery Inc.
Traci Rose
- Tehachapi, California
February 24, 2023
---
---
Gold-plated flatware: what to look for in terms of quality
Q. Hi:

I would like to buy a set of gold-plated flatware. What should I look for in terms of quality? What is the difference between zinc and stainless as the base metal? One set is advertised as "dishwasher safe" -- can this be true? Thank you very much!
Monica P
[last name deleted for privacy by Editor]
- Boston, Massachusetts
2001
A. Hi Monica. Stainless is the same stainless that you are already familiar with. Zinc is a much lighter and much more corrosion-prone material.

Gold costs more than a thousand dollars an ounce, so I think you will want to minimize wear and tear on your gold surface by avoiding the dishwasher no matter how it's advertised :-) But if it's not really gold -- just something that looks gold-ish -- then, sure, you might be able to put it in the dishwasher without risking the gold value.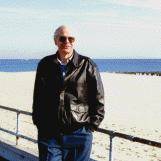 Ted Mooney
, P.E.
Striving to live Aloha
finishing.com - Pine Beach, New Jersey
---
---
Q. I would like to purchase a set of gold flatware to highlight a set of china that I recently was given as a gift.

What is the difference between 24-karat gold, gold plated, gold electroplated and gold tone on bronze. I also see unspecified gold flatware without mention of any materials, i.e., stainless 18/10, etc. being advertised as being artisan-made in Italy. On-line pricing does not seem to vary significantly between the above types.

I have modest means but would likely be using the flatware regularly. What do you recommend I purchase? Any other advice you can offer would be appreciated.
Karen H
[last name deleted for privacy by Editor]
Retail Purchase - Detroit, Michigan
January 5, 2008
A. Hi Karen. No flatware is actually solid 24-karat gold. They mean plated with 24-karat gold. Gold plated and gold electroplated are the same thing, and all of the plating is probably 24-karat gold. All except the "gold tone", which probably isn't real gold, but some kind of bronze or PVD coating. The gold plating must be hand washed and will wear off depending on how thick it is. If some sources list a specific thickness, it's probably thicker than the others and longer lasting.
The thickness can range from almost nothing for most gold plated flatware, to very thick for super premium flatware. Most of it may well cost about the same, but you can also get gold plated flatware that costs about $4000 per piece, about $20,000 a place setting, about a quarter million dollars for a full set :-)
Regards,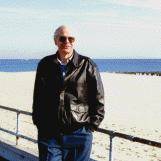 Ted Mooney
, P.E.
Striving to live Aloha
finishing.com - Pine Beach, New Jersey
---
---
DoMenico of Akron gold plated flatware
Q. I received a set of gold-plated flatware from my Dad and there was a small paper w the name, DoMenico, of Akron, Ohio on it. It was previously from my Uncle, who has Alzheimer's, so I can't ask him. They apparently are not in business anymore and I have not been successful looking at sources in the library or on line. Does anyone know anything about them?
Larry Andrews
homeowner - Tallmadge, Ohio, USA
March 11, 2008
Q. My neighbor has a set of the DoMenico gold silverware and is trying to find any information that can be found. I have had no luck on the internet other than finding out they are no longer in business. Anyone know anything at all about this flatware? Her set is in a wood box. Thanks!
Georgia Pavlich
- North Ridgeville, Ohio
July 22, 2009
---
---
Q. I gave my sister some gold plated flatware and it is being marked by the box. Where the knives fit into the upper lid they are darker on the tips. So I am looking for some cloth that I could make slotted holders of, such as pacific cloth is used to preserve silver. Is there a cloth specifically intended with the "gold"? Or would the silver pacific cloth be ok?
Betty Sanders
- Rosanky, Texas
January 5, 2010
A. Hi, Betty. Pure 24 karat gold cannot tarnish, and the gold plating is probably quite close to 24 karat. So pacific cloth may not be necessary, but it shouldn't hurt, and it will stop the scuffing.

Regards,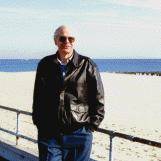 Ted Mooney
, P.E.
Striving to live Aloha
finishing.com - Pine Beach, New Jersey
---
---
Q. Hi, Don't know if you will answer this question or not, but perhaps you can help me.
I have inherited some antique Tiffany flatware, gold plated over sterling silver (very heavy).
I would like to know if this will tarnish if left in the air, or should I put it in protective silver cloth bags??

Thank you. Barbara.
Barbara Findlay
Home owner - Farmington Connecticut, USA
May 3, 2011
A. Hi, Barbara.
Pure 24k gold cannot tarnish, and that gold plating is probably close to 24K. It does, however, have to be quite thick to have zero porosity (through which air can attack the underlying silver). The flatware can also scratch and lose its nice polished look, so I think some sort of cloth or bag would be a good idea anyway.
Regards,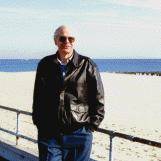 Ted Mooney
, P.E.
Striving to live Aloha
finishing.com - Pine Beach, New Jersey
---
---
RFQ: Although this question has been asked, I have yet to see the answer: Is it possible to have gold-plated flatware re-plated? I have around 40 place-settings and, even with hand-washing, some are getting pitted and stained. I am one who likes to use my stuff when entertaining, so I do use it several times per year.
Sandy Michitsch
- Reno Nevada USA
January 10, 2017
Ed. note: Sorry, this RFQ for private contact is now outdated, but public technical replies are still welcome. No public brand/source suggestions please ( huh? why?)
A. Hi Sandy. Yes, gold plated flatware can certainly be replated! The question is whether you can find a plating shop or silversmith to do it for you at an affordable price though.
Regards,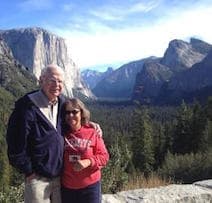 Ted Mooney
, P.E. RET
Striving to live Aloha
finishing.com - Pine Beach, New Jersey
---
---
Q. How do I determine if a set I bought is real gold plated or just a colour? Is there some kind of stamp I should look for?
Yasmine Zamzam
- Alexandria, Egypt
April 8, 2018
A. Hi Yasmine. The short answer is it probably doesn't matter to most people for most purposes. The longer answer is that the gold plating is so thin that it doesn't really have intrinsic value. That is, the cost of separating the very thin gold plating from the base metal can be almost as much as, or even more than, the value of the recovered gold. Because it has little intrinsic value, it's very possible that the regulatory bodies don't require marking. Nonetheless, your flatware might say 'gold plated' if in fact it is. There are 'gold test kits' which involve seeing what color a drop of acid turns, but they might stain your gold plating.
Regards,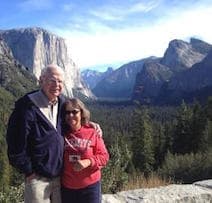 Ted Mooney
, P.E. RET
Striving to live Aloha
finishing.com - Pine Beach, New Jersey
---
---
Scrap value of gold plated stainless flatware?
Q. Hi,
I just found an almost full set of 24kt electroplated gold - 18/ stainless silverplate flatware. Curious of the scrap value if any.
Thank you for your help!
Steve Law
- Metuchen New Jersey USA
October 9, 2018
A. Hi Steve. I think it would be better to try to sell it on Ebay or Craigslist or whatever. You won't know the gold value for sure, if any, until you know the thickness of the gold, but odds are strong that is has no scrap value.
Regards,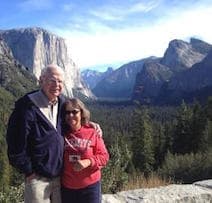 Ted Mooney
, P.E. RET
Striving to live Aloha
finishing.com - Pine Beach, New Jersey
---
---
Q. Do you have any recommendations on a good gold electroplated flatware? I have seen gold colored flatware that does not maintain the finish. Is there a brand or line of gold flatware that you can recommend? It would be used 2-3 times a year on formal occasions.
Mary Ann Soucie
- Strongsville, Ohio, USA
March 23, 2019
A. Hi Mary Ann. People are welcome to suggest that you get bronze flatware, or simulated gold via PVD titanium nitride deposition, or real gold plated, or whatever on a technical basis but, apologies, we can't suggest or post suggestions for brands or sources (why?)
Regards,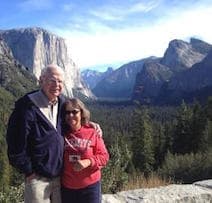 Ted Mooney
, P.E. RET
Striving to live Aloha
finishing.com - Pine Beach, New Jersey
---
---
Removing faded gold accent on silverplate flatware
Q. I have some silverplated flatware with gold accent. Much, but not all, of the gold is faded. Is it possible to remove the remainder of the electroplated gold? Can I just run it through the dishwasher over and over?
Penny VanOurkerk
- Eugene, Oregon
March 28, 2019
Q. I have a set of Oneida flatware it is 18/10 stainless (made in China) .
After hours and hours on the internet searching, trying to find out the pattern, I came across the exact pattern, (Daphne) but it has 2 small areas of gold plate, probably gold plate colour. 2 questions,
1- can this gold plating be removed to match my existing set?
2- can someone help me find the name of the set that I presently own.
Thanking you in advance, for any help that you can give me. Michel
Michel Levesque
- Kissimmee Florida
December 12, 2019
A. Hi Michel. The best way to remove those gold plated areas is probably by abrasion (sanding) rather than chemically. But, like everything else, experience is helpful ... a local jeweler can probably do it quicker & better than the average amateur.

Luck & Regards,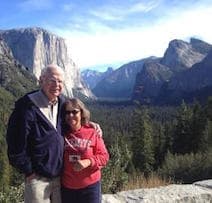 Ted Mooney, P.E. RET
Striving to live Aloha
finishing.com - Pine Beach, New Jersey



---
---
Q. Years ago I purchased gold plated silverware that was guaranteed to be dishwasher safe. It started to discolor and now, you can see the silver from the underside. We have used these daily for about 40 yrs. My husband and I were just diagnosed with bladder cancer. Can the silverware be the cause of the cancer? We cannot find any reason why both of us would get this cancer.
dolores zboril
- naples, Florida
October 29, 2019
A. Hi Dolores. Terribly sorry for your hardship :-(

Even a doctor probably wouldn't offer a response to such internet postings, and we're not doctors or cancer epidemiologists, but I have personally never heard what I have felt was a trustable report about gold, silver, german silver, or stainless steel being carcinogenic. Your doctor might possibly have a connection with a university research team or a poison control center who would be interested in what strikes you & me as something that might not be coincidental. But people eat gold as an expensive decoration on fancy desserts, so I personally doubt that the gold plating is the source of your misfortune.
Regards,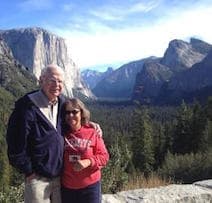 Ted Mooney
, P.E. RET
Striving to live Aloha
finishing.com - Pine Beach, New Jersey
---
---
Q. I bought a set of cutlery second hand, stamped "Stainless china", gold coloured except for the knife blade. Given the price I paid, I assume it is not gold plated. Could it be at all a harmful material to use?
Dorothy Dobson
- Cobden, Ontario, Canada
December 7, 2019
A. Hi Dorothy.

If it's not gold, the color is probably titanium nitride; this is not, as far as I've ever heard, considered to be unsafe.
But we've seen sulfur in Chinese wallboard, lead paint on McDonalds glasses, and cadmium in jewelry sold at Walmart ... so I doubt that anyone can fully assure you that some unknown brand of stainless from China is not "at all a harmful material to use" :-(
Regards,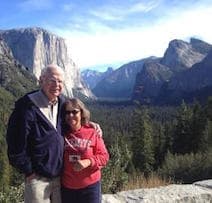 Ted Mooney
, P.E. RET
Striving to live Aloha
finishing.com - Pine Beach, New Jersey
---
---
Godinger Baroque
Q. Hello. In 1999 I received a set of Baroque by Godinger gold plated flatware as a wedding present. It has never been used or taken out of the original storage box. In opening the box today, I found it all to be sterling silver with not a hint of the gold plating anywhere? Any ideas on how this happened?
Sheila Hughes
- Columbus, Ohio USA
January 11, 2020
A. Hi Sheila. When you say "sterling silver" do you really mean the flatware is sterling silver and is marked as such, or do you just mean it looks generally silvery in color?

Gold does diffuse into silver dependent on time, temperature, and thickness of the gold. If you search the site for 'diffusion' you will see lots of threads about it. Apparently 20+ years at the storage temperature, combined with very thin gold plating, let it all diffuse into the silver. One remote possibility is that there was a broken mercury thermometer in that drawer and enough mercury remained to form an amalgam with the gold.
Regards,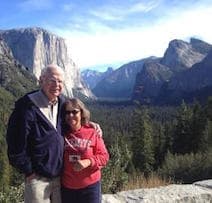 Ted Mooney
, P.E. RET
Striving to live Aloha
finishing.com - Pine Beach, New Jersey
March 2020
Q. Hello. I inherited a set of electroplated gold Godinger Baroque flatware. It has discolored darkening in a similar way to tarnish on silver. I would like to bring it back to its original luster. It's my understanding that gold plating doesn't tarnish. When gold plating discolors what kind of reaction is taking place? I'm familiar with sterling silver polishing, but not the clean up methods for gold plating without removing the thin gold layer. What is the best way to clean up the darkening?

Thanks,
Michelle
Michelle Long
- Wooster, Ohio USA
July 10, 2020
A. Hi Michelle. It's true that gold plating does not tarnish, but that assumes two things: that the gold is 24 kt pure gold, and that the plating has no porosity allowing the environment to reach the underlying metal.
I would try the washing soda plus aluminum foil approach which is used for cleaning silver, as described in thread 4785; I don't see why it should not work with tarnished gold plating.
Luck & Regards,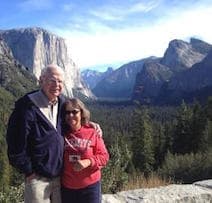 Ted Mooney
, P.E. RET
Striving to live Aloha
finishing.com - Pine Beach, New Jersey
---
---
Gold-plated Oneida Beethoven flatware
Q. A. Does anyone know whether Gold-plated Oneida Beethoven flatware has silver, sterling silver, stainless steel or some other metal underneath the gold plating?

My mother gave me a setting for 8, plus serving pieces, in about 1972 & I have NEVER used it! Now I want to give it to my niece, but have little idea of its worth.

I would appreciate your help in knowing the approximate value if I send further information, e.g., which serving pieces are in the original box.

Thank you in advance for sharing your knowledge and your time.
Carmela Hopkins
- Sun Lakes Arizona, USA
May 17, 2020
A. Hi Carmela. I don't know if anyone will tell you the history or materials of construction of your flatware, although they're welcome to. But, sorry, we can't be all things to all people and this metal finishing site is not the place for 'valuations'; you probably would have gotten none anyway, but we can't post them if you do :-(
However, you can probably find typical prices for similar stuff on e-bay, etsy, replacements.com, or other sites. There are also many websites which will offer an appraisal for you but they don't do it for free.
Regards,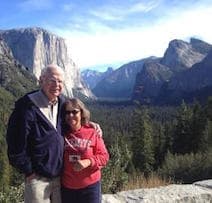 Ted Mooney
, P.E. RET
Striving to live Aloha
finishing.com - Pine Beach, New Jersey
---
---
Q. Hello my name is David and I have a question about a 44 piece flatware gold set that I bought at a yard sale. When I Looked it up on google I found the same gold flower design on a 20 piece set sold by a well known store for $450. (Couldn't see any brand name or markings). The set I have does not have names or markings on them but look exactly like the 20 piece set.Question then is do all 24 karat gold plated flatware have signatures or marking of some kind. I'm sending photos of my flatware and I thank you for any information that you can give me. I appreciate your site and all that you do.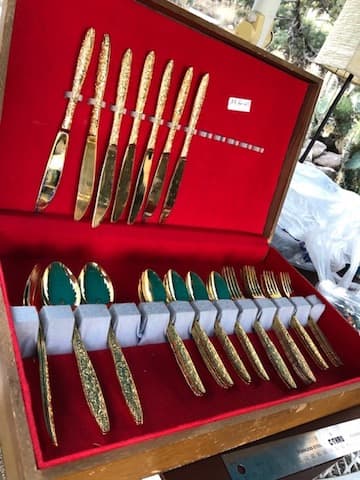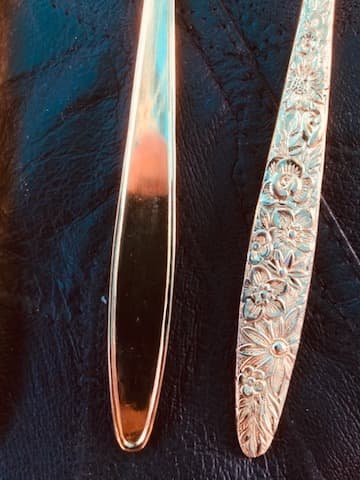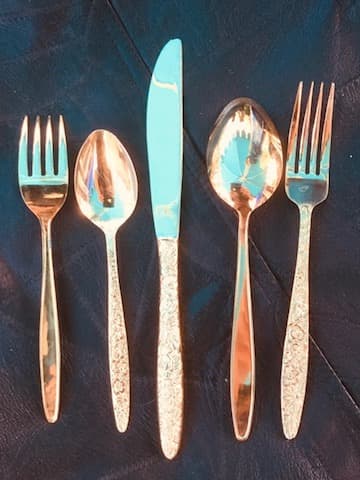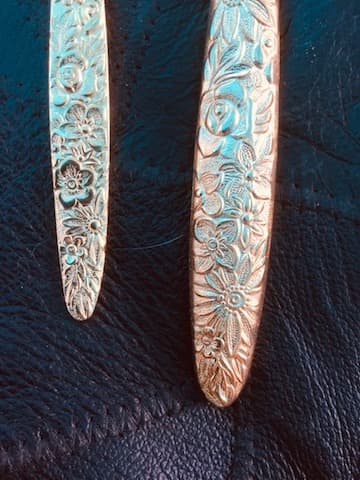 David Gilbreth
- Prescott Arizona
October 18, 2020
---
---
Q. Hello all!

I am single Mom who has recently found a new yet expensive hobby of buying and flipping item from auctions and estate sales! I love the adrenaline rush of bidding and finding some really cool nifty products. And who doesn't like a bigger bank roll? Now in all honesty I am no appraiser nor am I well rounded in history and/or antiques. So this has caused some nail biting choices, like the time I trusted the auctioneer saying she had a copper bucket and when it arrived it was plastic! No friends, that is not a typo, I said PLASTIC not plated. Eek! I learned a strong lesson there of not to trust the auctioneer, or anyone for that matter, unless they have paperwork to back it up. However I am handy with Google and, like many millennials (I hate calling myself that with such a negative connotation to it but I'm 33 and they say I am one of 'them'), I am well rounded in online searching and/or stalking of information. Ask any of my boyfriends...kidding... No I am not. Maybe I am. *looks around blankly* Let's move on (haha!) ...

I won this set of flatware from an estate sale of a Jewish couple from Iowa and I am having a hard time locating ANYTHING about the brand, I'm guessing it's 'SOHNACO' and definitely no luck with the other words 'DIA GOLD' and a lot of eBay listing for the last word 'JASPN' but associated with stainless steel flatware without gold.

So I stumbled upon this corner of the web and your shelf of knowledge and was hoping I could get some background on the product.

1) is the company still around?
2) contact information for them
3) is this gold plated?
4) what's the metal underneath?

I have read the past posts so I won't dare to ask a quote of price but just your help in obtaining the basic information about the item. I have attached some pictures for reference.

Thank you for your time and putting up with my nonsense.
Marisa Fowler
Collector - Gilroy, California
July 3, 2021
Ed. note: We received no pics, Maria. Please e-mail them to mooney@finishing.com for posting here if you wish
A. Contact replacements.com you can send them a photo of the item and they will tell you exactly what it is. I have sent pics of flatware & crystal and they were able to give me the information I was seeking.
Milissa Fisch
- Las Vegas, Nevada