World's #1 on-line resource since 1989
•
-----
Black spots on parts after received by customer: fretting corrosion?
June 5, 2021
Q. My Question is - I am working in an automotive company and we are manufacturer of Extruded Aluminium Zinc coated Micro tubes.
We are facing issue of Black stains / black spots on the Microtube Surface. And we are not able to understand the reason of same, because while sending material we are not observing the same but when the material reach to customer during incoming check they are getting black stain issues immediately.
(For ref- The transit time is 4-5 days by road, Aluminium Alloys - 1 series & 3 series)
Request you to kindly share us some solution or clues.

Hiraji Sathe
- Pune, Maharashtra India
---
June 2021
A. Hi Hiraji. There are obviously many different possible causes for black stains and black spots on plated components and some of those problems just get worse with passing time, and we have dozens of threads on that topic. But we'd have to be told a bit about the processing and see some pics before anyone could tell you what is being done wrong. HOWEVER ...
There is sometimes a problem called 'fretting corrosion'. It's simply that abrasion of a spot on the surface can turn it black. This possible problem is discussed on a number of threads here including: topic 35582, Bruce E. Liebert's question on topic 0009, Steve Pugh's question on topic 5106, and Dinesh Babu's question on topic 32077.
The easiest way to find out if this is the issue is to just leave one identical carton of parts on the loading deck until the others get to the customer and are inspected. If the ones on the loading dock don't suffer the black stains / black spots, it is either an environmental problem during transit or the parts as packaged get too much jostling.
Luck & Regards,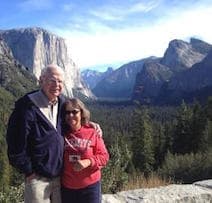 Ted Mooney
, P.E. RET
Aloha -- an idea worth spreading
finishing.com - Pine Beach, New Jersey