60,000 Q&A topics -- Education, Aloha, & Fun
topic 0009
Black Stains & White Rust on Hot Dip Galvanized Zinc Coating
A discussion started in 1995 and continuing through 2020
1995
Q. We have a number of hot dipped galvanized panels that were stored improperly and have developed "wet storage stain". Most areas are whitish in color, which I understand is zinc hydroxide, but the real question is what is the black staining? Chemical analysis reveals only zinc and oxygen. I suspected iron would be found incorporated into the black areas, but none was found? Anyone have any ideas? Aloha,
Bruce E. Liebert
University of Hawaii
---
1995
A. Aloha, Bruce.
It is believable that you are detecting no iron. While iron-zinc compounds are formed at the interface, they do not extend all the way through the coating; rather the surface of the hot dipped coating is nearly pure zinc. Further, as noted in ASM International's Volume 5: Surface Engineering, the white corrosion products are about 500 times as voluminous as the zinc metal, and sometimes the damage to the coating is much less severe than it looks; so it is possible that you still are seeing only zinc even after what looks like significant corrosion activity.
It is desirable, and often doable, to remove 'wet storage stains.' Consult the above-mentioned text or the booklet "Painting Galvanized Structural Steel" by the Zinc Institute and the American Hot Dip Galvanizers Association for guidance.
I don't know what the black stains are, and hopefully a reader who is more knowledgeable than me will chime in. But in the meanwhile, is it possible that they are a mildew? I'm no lab technician, but if wiping a test piece with bleach doesn't remove the stain, it would at least prove me wrong.
Ted Mooney, P.E.
finishing.com - Pine Beach, New Jersey
Striving to live Aloha
---
1995
A. Studies of the corrosion of HDG substrates in automotive applications have shown that typical corrosion products are zinc hydroxychloride and zinc hydroxysulfate. Now, your reader didn't find any chloride or sulfate in his analysis, but then he didn't intend to expose his HDG panels to corrosive environment, either. Without knowing the nature of the atmosphere where the panels were stored, it's not easy to determine the nature of the corrosion product. Happy hunting! -- GG
George Gorecki
- Naperville, Illinois
---
1995
A. The black stains "always" appear on galvanized surfaces before the white corrosion products form, although many people do not always see them. Often the black spots are only visible if one looks "into" the surface rather than "at" the surface. The black stains appear to be sites for the white corrosion products.
Lindsay Williams did some work at least 15 years ago at Materials Research Laboratories in Victoria, Australia on the effect of impurities on the corrosion resistance of zinc coatings. He reported this phenomena. I do not have any references to his work unfortunately. I do recall that some of his papers were discussed in the annual "Metal Finishing" "Technical Developments for 19..". Perhaps Bruce Liebert can take it from here.
If the corroded zinc coating is to be coated with an organic material, it is essential that these corrosion products are removed prior to coating, otherwise the corrosion will continue beneath the coating. An etch in 5% phosphoric acid should work. If the zinc surface is to be powder coated, this etch should be followed by effective cold water rinsing, grain refinement, zinc phosphating and drying prior to coating. I understand that a chromate conversion coating following the etch can be effective. Hope this assists, Kind regards, Mario
Mario Pennisi
Mining & Metallurgical Engineering, The University of Queensland, Brisbane, Australia
---
1996
Q. Some time ago, I asked whether or not anyone had any idea what was responsible for the black storage stains on galvanized sheets. From the responses I have read, there does not seem to be an answer. The question of mildew is interesting, but since the black stain is so resistant to chemical attack, I would tend to discount that possibility. Therefore, this question remains unanswered; however, we intend to look into this matter further.
Bruce E. Liebert
[returning]
University of Hawaii
---
1996
A. Aloha, best greetings from Germany. My name is Jörg Martin and I have a solution to your problem. When you put a zinc surface on Steel material you definitely have an activated skin. Dip your part in a 1,5 % HNO3 and look at the Surface. When you see a reaction then you have "reaction stains". You must passivate the surface with yellow or transparent chromate and you have no more black stains. I hope that is a solution. Best regards from the cold of Germany.
Jörg Martin
- Germany
---
2000
A. Black staining may be caused by friction of the surface!
Wolfgang Schwarz
- Germany
---

Thanks Wolfgang. I believe that is sometimes called "fretting corrosion" if Bruce or the readers wish to search the site for "fretting corrosion".
Regards,
Ted Mooney, P.E.
finishing.com - Pine Beach, New Jersey
Striving to live Aloha
---
2002
A. According to the AGA, white rust although usually white to grey can turn black in advanced stages. White rust is caused by the lack of carbon dioxide flowing across the surface of galvanized material. The desired corrosion product on galvanized steel is zinc carbonate. White rust is zinc hydroxide that has been inhibited form evolving to zinc carbonate due to the lack of free flowing air on the galvanized surface.
Mike Kern
- Plymouth, Indiana
---
---
September 29, 2012

Q. Hi All,

I'm working on an art project made of mostly black steel. I've been experimenting with some of the finishes. I actually *want* some of the white rust discussed in this post on my piece as a finish.

Is there any way to facilitate white rust on black steel, maybe with zinc powder and an oxidizer like nitric acid? Having some brown iron rust with the white is fine.

How would you do it? One important note: I cannot heat it up. There some epoxy involved and it will fall apart. However, any cold treatment idea are welcomed.

Thank you.

Ryan

Ryan Britton




- Austin, Texas, USA





---

October 1, 2012

A. Hi Ryan. I am not an artist and have not tried this, but I think there would be a reasonable shot at success by dissolving as much zinc oxide powder (zinc powder) into vinegar as possible: pour it through a coffee filter to remove any grit that didn't dissolve. Then spritz the artwork with the vinegar/zinc solution and let it dry, maybe three or four times. As the vinegar evaporates, the dissolved zinc can obviously no longer remain in solution and will precipitate as white zinc salts. If you try it, let us know how it worked out (try it on scrap first, rather than on precious efforts).

Regards,

Ted Mooney, P.E.

finishing.com - Pine Beach, New Jersey

Striving to live Aloha



---
---
March 28, 2015
Q. Hi … I'm from Malaysia. Currently I'm doing some analysis for this black corrosion on the galvanized surfaces. I would like to know what is the side effect of this corrosion to the paint finishing … especially for long term use.
suparman sulaiman
- malaysia, selangor, petaling jaya
---
---
Black and white spots on passivated HDG metal parts
October 31, 2017
Q. Hello,

Our customers have issues with black and white spots after passivation with water solution of acrylic polymer.
Covering with polymer is preceded with 2 steps:
1. A bath with molten zinc (covering)
2. A bath with tap water (cooling, rinsing off impurities)
3. The bath with acrylic polymer water solution - passivation
4. Drying with air for 20-30 minutes, temp. approx. 40 °C

At plant 1 after six month of unproblematic usage of bath no.3 we found white and dark deposits on some parts used as road barriers after passivation. I must say that in case of this road barriers the customer does not have time to put the barriers and let them finish the drying - cross linking. After step no. 4 they put them horizontally one onto another and sometimes they observed water at the end of the barriers.

At plant 2 they had been using the bath no.3 for three months. After this time of trouble-free use they have started to observe similar problems as at plant 1. After passivation with polymer metal parts are being stored for one day at hot dip-galvanizing plant and after this time the metal parts were bright and clear. After approx. 3 days of exposing on rain the metal parts revealed locally dark and black spots.

It is important to say that at plant 1 as well as at plant 2 those problems arose only on some passivated metal parts. The customers failed to clean those spots and the only way was to strip the incorrect coating off in bath with hydrochloric acid and to cover with zinc again.

At plant 3 they had been using the bath no.3 for a year without any problems.

Do you have any idea what is the reason of these white and dark spots at plant 1 and 2?
Can the spots be caused by not letting the acrylic polymer to cross-link completely?
Can the spots be caused by hydrogen chloride which may have been adsorbed on the surface and then penetrated the polymeric coating and finally zinc coating? Plant 1 and 2 have acid baths at open space and at plant 3 acid baths are separated from passivation and cooling baths as well as from finishing and storage.

Thanks in advance.

Best regards.
Patryk Jakubowski
- Wroclaw, Poland
---
November 6, 2017
Sir:

I have no knowledge of the type of coating you are selling. White rust has many causes and combinations of causes. I need to know the compositions of the various tanks for each of the three plants:

1) CAUSTIC: %NaOH, %other caustics, %detergents, temperature
2) CAUSTIC RINSE: %NaOH, %other caustics, %detergents
3) ACID PICKLE: %HCl (or sulfuric), %Fe+2, %Zn+2, %other, temperature, inhibitor (conc.)
4) ACID RINSE(S): stagnant, flowing, periodic change (when), temperature
5) FLUX: baumé (density), ACN, pH, non-traditional non-volatiles (NTNV's) (CaCl2, MgCl2, MnCl2, KCl, NaCl) in ppm, temperature, traditional non-volatiles (TNV's) %Fe+2, %SO4-2 if sulfuric pickle
6) ZINC: %Al, %Pb, %Ni, %Bi, %Sn, %other (specify)
7) QUENCH WATER: %Zn+2, %Fe+2, NTNV's in ppm, temperature
8) Your Solution: NTNV's in ppm, %Cl-1, %SO4-2
9) TAP WATER: NTNV's in ppm
10) Years that each plant has been operating

From the above data for each plant, a solution or solutions to your white rust problem may become available.

Regards,
Dr. Thomas H. Cook
Galvanizing Consultant - Hot Springs, South Dakota, USA
---
---
December 26, 2019
Q. Dear sir,

Recently we are facing galvanizing issue in railway OHE structure. After certain period,suddenly black appearing marks are developed along with white staining mark. We are not able to catch hold the exact reason for the problem. Request you to advise regarding same.
Sumanta Gayen
Engineer - Indore, India
---
December 2019
A. Hi Sumanta. You have to give us at least something to go on :-)
How long is the 'certain period', what is the location & environment, what are the answers to at least a couple of Dr. Cook's questions? This is just one of over a dozen threads about white rust and black staining on galvanizing, and we need some way to narrow down the hundred or so responses already offered over the last 25 years :-)
In the meanwhile, feel free to search the site for "galvanizing white rust" and "galvanizing black stain" if you wish. Good luck.
Regards,
Ted Mooney, P.E. RET
finishing.com - Pine Beach, New Jersey
Aloha -- an idea worth spreading
---
December 31, 2019
Q. Dear Sir, Period is between 2-3 months.

We are cross checking all parameters of Pre & Post treatment process. Our working parameter ranges are here under:

Acidic De-greasing:- 6% to 10%
Pickling :- HCl (Concentration -2%-15% , Fe-120gms/ltr max.
Flux :- Be 15-17 and Iron content Max- 0.3
Zn Bath purity - 99.1 % (No addition of Aluminium)
Dichromate - Concentration-0.5% to 0.6%

Please suggest in this regard.

Thanks/Regards
Sumanta
Sumanta Gayen
[returning]
- Indore, Madhyapradesh, India
---
January 7, 2020
A. Thanks for clarifying the processing parameters.
More info required on what happens later now required...
After galvanizing you passivate with dichromate. What is the zinc content of that tank. It eventually gets laden with Zn, and doesn't passivate. A quick check of this can be to increase dichromate strength and see if the galv is brighter, but that's not a good solution long term. If your passivation tank has been going for more that 2 years its is probably full of Zn, and needs to be dumped and start again.
Next what environment and what stacking conditions for the material? Is it stored for months, stacked with galv touching galv? And is it stored outdoors? White rust needs BOTH conditions of touching and wet. Remove one of these and no white rust.
Any other contamination possibilities?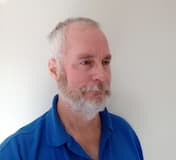 Geoff Crowley
galvanizing & powder coating shop
Glasgow, Scotland