The world's most popular metal finishing site, and striving to be the internet's friendliest corner
topic 58455
Electropolishing 420 stainless steel
A discussion started in 2012 but continuing through 2019
April 17, 2012
Q. I used to electropolish 304 stainless steel parts, but I received one made of 420 ss. with the same operating conditions as 304. I obtained a dull appearance and etched surface.

The question is what are the parameters to take in to account to be successful on that case?

Thanks in advance

Daniel
Daniel Hernandez
- Bucaramanga, Santander, Colombia
---
April 20, 2012
A. 420 is not the best for electropolishing. Use the same conditions as for 304, make sure specific gravity is high enough, no excess water, shorten polishing time, keep bath temp 120-130F, current density at least 150asf. The best you can hope for is semi-bright and smooth.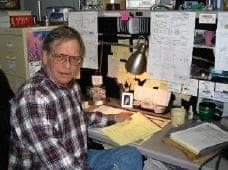 Jeffrey Holmes, CEF
Spartanburg, South Carolina
---
April 21, 2012
A. It may be a case of bath composition. If you are using a phosphoric/sulfuric based mix, the phosphoric acid may be too high. 300 series will work over a wide range of ratios. But, 400 series work best with a ratio of about 50:50. If you are operating at around 60c (140f) then you may have to raise the temperature to around 85c (185f) to get the brightest results.
One of the disadvantages of such a bath is that the minimum current density to obtain polishing (rather that etching) will have to be increased. Also, 400 series may start to dissolve chemically. Unless the chemical attack is only slight, it may be necessary to raise to initial current density to start the polishing action.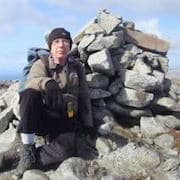 Harry Parkes
- Birmingham, UK
---
April 25, 2012
A. I agree with Harry Parkes suggestions and would like to suggest that to avoid low current density areas during the electropolishing process, multiple connections are made and special focus made on "difficult areas" where you may get lower current densities.

Trevor Crichton
R&D practical scientist
Chesham, Bucks, UK
---
May 8, 2012

Sorry for the delay!!

I was running samples.

Thanks it worked fine, I obtained a satin finish, a very good shine, and sometimes not the same but acceptable.

The delay was because I did not want to write that I was not able to do it, or to say that I surrendered.

Thanks to Mr. Trevor, Mr. Parkes and Mr. Jeffrey!!!

At the beginning it did not work --

I raised the temperature but changed the solution on a small bath, but the result was grey dull appearance. So I added an alcohol and lowered the temperature.
I suspect the problem was that the bath was very small so the bath got a very high temperature just before starting to work and the metal got etched by the solution.
Daniel Hernandez
- Bucaramanga, Santander, Colombia
---
---
May 25, 2019
Q. What are the additives other than phosphoric/sulfuric based for electropolishing of Steel 400 series?
Matineh Atrian
R&D expert seeking optimum parameters - Isfahan, Iran