topic 5793
Yellow Passivation: Iridescence Colors
(2000)
In our company, we are using non-cyanide zinc plating, followed by chromate passivation. We found that in one barrel, some of the parts' color are different: yellow, green, red. Is it normal ? How to make sure that all of the parts will all be from same color ? One of our customer is very attached to the appearance of the part.
Combronde
- Zhenjiang, China
---
(2000)
Combronde are you alkaline zinc or acid chloride zinc plating? The colors you describe sound as if you are putting a yellow dichromate on the parts. Yellow dichromate is characteristic of red,blue,green, purple hues. You can experiment with the dichromate bath by varying pH, temperature, concentration, time. Alkaline zinc will allow more of a consistent yellow or gold color than acid zinc. Acid zinc is a finer and smoother deposit and brighter. Experiment with beakers in the lab. The yellow dichromate is doing what it is supposed to do.
Bill Hemp
tech svc. w/ chemical supplier - Grand Rapids, Michigan
---
(2000)
I agree with Bill. Plated parts with yellow dichromate have that "rainbow" hue to them. That is how it is. We make parts that look like this too. Your customer has to either accept the color how it is, or look at specifying a different metal finishing process.
Tim Neveau
Rochester Hills, Michigan
---
(2000)
sir,
The iridescence in yellow passivation is akin to colors on thin oil films or when a bright steel strip is heated to different temperatures.This is known as "interference colors"
The colors that appear on the zinc surface depends on the thickness of the passivation film,the thinner films interfering in the blue,yellow,and green regions and the most thick film appearing reddish.The iridescence that appears shows that the passivation film is o.k.If a very thick film is applied for eg.a lacquer coating, then the interference stops and the iridescence disappears. Thanks
Ramajayam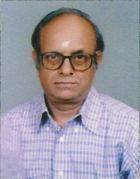 Subramanian Ramajayam
consultant
Bangalore, Karnataka, India


This public forum has 60,000 threads. If you have a question in mind which seems off topic to this thread, you might prefer to Search the Site