60,000 Q&A topics -- Education, Aloha, & Fun
topic 56574
Palladium activation for electroless nickel process
A discussion started in 2011 but continuing through 2017
January 20, 2011
Q. Hello all,

I work in a PCB manufacturer which involves working with an electroless nickel / immersion gold plating line.

I have a question regarding the palladium activator that my chemical supplier is failing to make clear for me. I am hoping that the knowledgeable experts in this forum could possibly shed some light on the topic.

We are currently monitoring the acid concentration in the palladium activator bath and is discovering of its tendency to hover around the upper limit as per our supplier's data sheet.

We understand too low of an acid concentration will (drop the palladium colloids out of the solution?), but our main concern is not knowing the consequences of a HIGH acid concentration.

What are the risks of operating with too high of an acid concentration?

Thank you in advance.

Any help would be greatly appreciated!
Andrew Lee
PCB manufacturer - Shenzhen, China
---
January 24, 2011
A. Hi Andrew,

Not sure you are using H2SO4 or HCl base catalyst. For HCl base catalyst, too high acid concentration might accelerate Cu dissolution and shorten bath life. Both HCl and H2SO4 base catalyst might face difficulty of Pd adsorption and cause EN skip plating when acid concentration is too high.

Regards,
David

David Shiu
- Singapore
---
January 24, 2011
Q. Thank you for your response David. Your insight is much appreciated!

1) The catalyst consists of sulfuric and phosphoric acid; Does it share the same outcomes as you listed above for operating with a high acidic concentration with a HCl based catalyst?

2) Could you share any common and well-accepted methods to lower the acidic concentration?

3) We do experience the EN skip plating phenomenon but it occurs quite randomly with varying severity. We are still in the process of deciphering the pattern and its possible root causes!
Andrew Lee
[returning]
- Shenzhen, China
---
January 26, 2011
A. Hi Andrew,

Excessive Cu dissolution under high sulfuric/phosphoric acid shall not be a concern as under high hydrochloric acid (due to accumulation of Cupric Chloride which is a kind of Cu etchant). However, high sulfuric/phosphoric acid will still increase chance of EN skip plating to certain extent.

One possibility of high acid content in catalyst could be due to predip acid concentration too high. You may reduce predip acid concentration to avoid acid climb up in catalyst bath.

Regards,
David

David Shiu
- Singapore
---
February 9, 2011
? Are you sure that it is a colloid type of Pd, not an ionic type?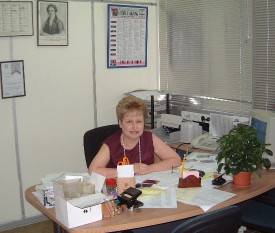 Sara Michaeli

chemical process supplier
Tel-Aviv, Israel
---
February 15, 2011

Sara: I have confirmed that it is indeed an IONIC type Pd.

Does this suggest otherwise from the above stated?

Thanks in advance.
Andrew Lee
[returning]
- Shenzhen, China
---
---
How to formulate palladium activation solution for plating on ABS
May 30, 2013
Q. Dear sir,
I come from Indonesia. I work in plastic electroplating and I want to ask about palladium activator in ABS plastic plating.
Could you give me :
1. the chemical & composition of palladium activator?
2. the process to make it?
3. what stabilizer I should use?

Okay, thank you very much for the information.
Agung Heri
- Surabaya, East Java, Indonesia
---
---
Using liquid palladium to make part conductive
October 18, 2017
Q. I have been using silver paint to plate nickel sulfamate on fiberglass. I have been getting good results other that the bath being contaminated by the silver paint and the nickel becoming brittle. I was told that I can use liquid palladium. Is there a certain type to get and can I just spray it on the fiberglass lightly?
Ewald Schuster
hobby - Los Angeles, California
---
October 2017
A. Hi Ewald. You probably should stick with the silver or copper metallizing approach, although there may be better metallizing solutions than the silver paint you are using.
The palladium method is a different and far more complicated way to go, often used on automotive exterior quality plating, and involving many steps, not just dipping in a palladium chloride solution.
Regards,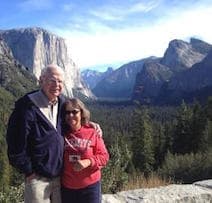 Ted Mooney, P.E. RET
finishing.com - Pine Beach, New Jersey
Aloha -- an idea worth spreading
---
October 19, 2017
Q. Is the Graphite Conductive Adhesive 154 an option, and is it less likely to contaminate the sulfamate bath?
Ewald Schsuter
[returning]
- Los Angeles, California
---
December 26, 2017
A. Hello Ewald,
The conductive epoxies are not very suitable for your project imho. I do not recommend plating epoxy substrates or surfaces. Silver paint is not usually very adhesive but it is the best choice. Palladium plating is complicated, as Ted wisely noted, and is no panacea.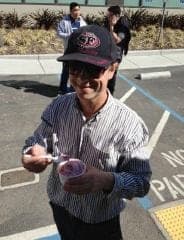 Blake Kneedler
Feather Hollow Eng. - Stockton, California
---
---
November 14, 2017
Q. We need to use Palladium Chloride as activator for Electroless plating for Cu and Al sample/Substrate.

Can anybody help for preparing the solution from PdCl2 granules?
Raj Sekhar Chakrabarti
- Kolkata, West Bengal, India
---
November 2017
A. Hi Raj Sekhar. You are certainly welcome to try to develop any chemistry you wish, and to ask for help in doing so.
But for the benefit of other readers who might not realize it, if not yourself, we should note that the usual procedure is to buy proven, fully developed metallization processes & sequences from plating process suppliers rather than to try to develop these quite complicated processes from commodity chemicals yourself. Good luck.
Regards,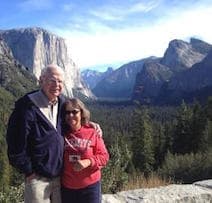 Ted Mooney, P.E. RET
finishing.com - Pine Beach, New Jersey
Aloha -- an idea worth spreading
---
---
November 18, 2020
Q. Hi. I have palladium solution for plastic plating: PdCl 2g/l, SnCl2 120g/l, HCl 20ml/l -- but l didn't work for two weeks and in this time color of Pd solution changed to black. Why?
I can recover it?
Reza Amini
- Tehran Arka chemical