topic 56325
Removing carbon layer from mild steel by alkaline cleaning method
December 14, 2010
sir please help me to remove a hard black carbon layer from ms- plate by using any alkaline based treatment
Hemant Sharma
owner of company - Faridabad, Haryana, India
---
January 21, 2011
Dear Mr. Sharma,

You can try the following step:
1. Hot Degreasing
2. Anodic Cleaner (I)-High Alkaline
3. Acid Pickling - HCl 40% v/v + inhibitor or and accelerator
4. Anodic Cleaner (II) - High Alkaline
5. Acid Dip
6. Next treatment.

We tested and got good result.

Try and you can see the result.

Good luck.

Best regards,
Tony Chandra
Tony Chandra
- Jakarta, Indonesia
---
January 22, 2011
A high pressure water jet can be very effective. Don't try it on small parts - it will throw them all over the shop.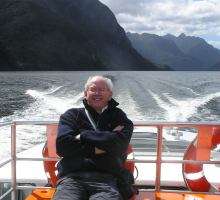 Geoff Smith
Hampshire,
England
---
February 17, 2011
Dear sir
first what kind of metal finishing you will make in the surface of this carbon steel ?
if you will make any kind of electroplating you must work in the following sequence
1- hot soak chemical degreaser
2- cold rinsing
3- hot cathodic degreaser
4- rinsing
HCl 40% by volume at room temperature
5- rinsing
6- hot anodic degreaser
7- cold rinsing
7- complete the sequence of electroplating
if you will painting it you must make the following sequence
1- hot soak or spray pre-chemical degreaser
2- hot soak or spray chemical degreaser
3- hot (50- 65 C ) sulfuric acid 8 - 10 %
4- cold rinsing
5- cold rinsing
6- alkaline passivation
7 hot dryer
best regards
ali gomaa farid
metal finishing expert - Egypt
---
March 19, 2011
Lots of ways and options. Put a picture of the part on to enable select the right one for you.
Khozem Vahaanwala
Saify Ind
Bangalore, Karnataka, India
---
March 23, 2011
In addition to one of the pre-treatment sequences already mentioned, the use of an ultrasonic transducer in the first rinse after the sequence should help to remove any residue that is still on the steel.
Lyle Kirman
consultant - Cleveland, Ohio
---
March 29, 2011
The advises given are good. Just one final comment. Are you sure it is carbon? It could very well be iron oxide.
G. Marrufo

Guillermo Marrufo
Monterrey, NL, Mexico


This public forum has 60,000 threads. If you have a question in mind which seems off topic to this thread, you might prefer to Search the Site