World's #1 on-line resource since 1989
-----
How long between shot blasting and powder coating?
2005
Q. I am facing of powder coat peel of problem. Our process is shot blasting than air cleaning than water base primer application backed at 80 °For 30 min. than poly. powder coating baking at 180 deg cen. for 1 hrs. how to get better adhesion to powder coat with shot blasting our thickness of ms surface varies from 5 mm to 50 mm.
Vinod Kumar Vaidya
powder coat - Indore
---
2005
A. This can happen due to under baking. Because components are 5 to 50 mm thk it is necessary to check whether metal temperature is reaching to required baking temperature.This can be done by traveling temperature recorder.
Vivek Vasant Deshpande
- Pune,Maharashtra, India
---
2005
A. The problem is the primer. Don't use it anymore. The material you are applying the powder to should go through a chemical conversion process. Wet primers are for wet paint applications.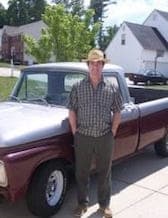 Sheldon Taylor
supply chain electronics
Wake Forest, North Carolina
---
---
Skip zinc phosphating before powder coating?
2006
Q. Normally the item to be powder coated are surface treated in seven tank cleaning process and then pre heated, powder coated and then cured.

I would like to know what will be the effect if we shot blast the surfaces, air clean and pre heat to high temp and then powder coat to self cure. These are castings and thick plate components.
Nandagopan
[last name deleted for privacy by Editor]
Canle Valve - India
---
2006
A. Hello, Nandagopan. What you are asking, I believe, is: "what happens if I omit phosphatization?" You will possibly have adhesion problems, undercutting corrosion, galvanic hotspot problems, and rapid scribe failure.
We have a 3-page thread on "Blasting vs. Phosphating as a Pretreatment", and other sites have discussions as well, for example, the Products Finishing article "Comparing Blasting to Conversion Coatings"
Although not everyone agrees that phosphatization is essential in every case if the blasting is done outstandingly, if you attempt it as a cost-reduction measure you'll probably regret it :-)
You can consult books on phosphatizing which will explain the many reasons that parts are phosphatized.
Samuel Spring's "Preparation of Metal for Painting" [affil. link to book on Amazon] is a book that I can recommend as what you're looking for. Or try "Phosphating of Metals" [affil. link to book on Amazon, ... on AbeBooks -->] by Werner Rauch. Good luck.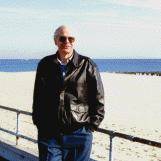 Ted Mooney
, P.E.
Striving to live Aloha
finishing.com - Pine Beach, New Jersey
---
---
July 29, 2010
Q. I am working with a powder coating company in the UK to promote their services, they tell me that they offer a 4 hour service from shot blasting to powder coating and that this service means that their coatings last longer before corrosion sets in. I want to understand the value this might add to their service.

So for example if a mild steel railing was shot blasted and powder coated coated 2 days later how much shorter would the life of the coating be. I appreciate this may be asking how long is a piece of string but perhaps you can help.
Neil Young
management consultant - Shropshire England
---
August 2, 2010

A. The less time there is between blasting and powdercoating the better, but this is dependent on the conditions of storage meantime. If stored in dried air, or fully wrapped or otherwise separated from any moisture or humidity, then rust won't start.
Under normal conditions exposed to air 4 hours seems OK. We don't leave it that long, preferring about an hour, but the difference might be minimal. Days exposed to normal atmosphere (even indoors) means a slight rust bloom starts, and this is one of the first stages of adhesion failure.

But what pretreatment do they do other than blasting? A chemical pretreatment after blasting is surely required also? (at least for good adhesion).

Geoff Crowley




Crithwood Ltd.





Westfield, Scotland, UK






---

August 2, 2010

A. Dear Neil,
Sounds like a good sales attention-grabber -- unfortunately, it is incorrect in that, the long term corrosion resistance is not determined by the time factor between shot blasting in 4 hours and 48 hours. There is no doubt that some flash rusting (in high humidity instances) occurs if there is a delay between blasting and coating. This is due to the difference between fairly smooth metal surfaces before blasting and blasting which creates a much greater surface area consisting of sharp peaks and troughs that are more susceptible to corrosion attack. However, once the surface is powder coated all corrosion stops due to the lack of access to oxygen and moisture. Corrosion will only start when the powder film is compromised (damaged) and Mother Nature's elements can start to react with the substrate. Whether the time lapse between blasting and coating was 4 hours or one week I don't think would have any significant affect on the long term rate of rust creep once the powder film becomes damaged. I was led to believe that blasting was used to clean the substrate and to promote adhesion -- but I await to read the responses from those better informed.
Terry


Terry Hickling




Birmingham, United Kingdom




---
August 5, 2010
A. The foregoing responses are all correct.
They do however lack co-ordination.
The time is important:
Like any other Chemical reaction Corrosion is governed by Time , Temperature, Concentration (& occasionally pressure).
These variables do not provide linear responses.
Suffice to say: the faster the better between preparation & finish.
Obviously the standard of Blast is important (whip through to white metal).
Geoff's comment regarding Chemical Pretreatment must be taken on board.
And I guess the other thing to be aware of is that not all powders are "barrier" coatings. Very many are quite permeable and therefore reliant on correct substrate treatment.
This Coatings World is not as simple as:
"we do it in 4 hrs so we are better"
I would prefer an object blasted in the Arctic winter after 2 weeks to one blasted in Indonesia's summer after 2 hrs.
Regards,
Bill
William Doherty
Trainer - Salamander Bay, Australia
---
August 3, 2010
A. Generally, parts should be painted immediately after some type of treatment (shotblasting, iron phosphating, etc.) The longer the parts are "sitting out", the more likely they are to rust or oxidize; the more they do so, the more problems you can have with adhesion, corrosion resistance, etc. Excessive handling (taking the parts out of preparation, storing, hanging back on a conveyor) also contributes to problems since each step in a possible route for contamination.

Four hours could be nothing or it could mean the difference between good parts and scrap. It all depends on the material, the environment (hot and humid or a climate controlled area?), how they're handled, the pretreatment, and so forth.

The only true way to evaluate this is to immediately coat some parts and run some parts through a 4 hour or 2 day delay. Then test those parts per whatever your specs are. See if there is a difference. (Keep in mind, however, that short term tests are not always indicative of long performance.)
Christian Restifo
- Pittsburgh, Pennsylvania
---
---
Salt spray life of powder coating mild steel sheet after shot blasting surface treatment
November 7, 2020
Q. What will be the Salt spray life of powder coating mild steel sheet after shot blasting (surface treatment)
Mani gupta
- Jaipur Rajasthan, India
---
November 2020
A. Hi Mani. Please fully detail your own actual situation and it may be possible to get opinions and useful input. It is probably possible to approach 1000 hours with top quality powder coating on a meticulously blasted surface done with brand new ideal media. But if you are simply skipping phosphatizing as a cost-cutting measure it's probably possible to not even get 72 hours :-)
Luck & Regards,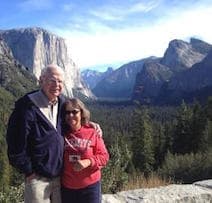 Ted Mooney
, P.E. RET
Aloha -- an idea worth spreading
finishing.com - Pine Beach, New Jersey
---
November 10, 2020
Hello Ted,

The following details are:-
1. Material:- Hot rolled high tensile steel sheet (thickness 12.7mm)
2. Shot blast:- spherical abrasive steel shots (45 to 50 hrc)
3. Surface finish:- Sa 2.5
4. Powder coating (powder):- Epoxy polyester hybrid powder coating

Question is
Acceptance criteria:-
1. Salt spray life and reference standard?
2. Acceptable Salt spray test rust creepage width
Mani Gupta
[returning]
- Jaipur Rajasthan
---
November 26, 2020
A. This is a really bad specification.
Shotblasting followed by polyester/epoxy powder applied polymer is a recipe for disaster.

The coating will look adequate when first completed, and for the first few days and will go downhill from there.

To then think of salt spray testing it is folly! You already know it's a rubbish specification, not designed to perform in any way, so why test its performance?

Geoff Crowley
Crithwood Ltd.

Westfield, Scotland, UK