Not a lecture hall but a roundtable with a seat for you!
60,000 topics spanning 36 years. Education, Aloha, & Fun
topic 54953
Gold vs Silver plating for electrical contacts, and AgPd / PdAg issues
A discussion started in 2003 and continuing through 2020 so far.
Adding your Q. / A. or Comment will restore it to the Current Topics page
2003
Q. How can I etch silver and palladium gold alloy (Ag:Pd=3:1) about 20 micron thick without etching silicon dioxide? I tried in HNO3:H2O 1:10 but after 1 hour no etching occurred. I would not like to use voltage or temperature higher than 80 °C.
Cristina Rusu
- Gothenburg, Sweden
----
Ed. note: Sorry that no one has responded, Christina, but Paliney alloy sounds similar so thread 38220, "Etching and plating onto Paliney" might be of a little help. Good luck.
---
---
2005
Q. Can anybody out there let me know if AgPd plating is RoHS compliant.
John Gills
Electrical Appliances - Christchurch, New Zealand
---
2005
A. Why not--no hex chrome, no lead, no cadmium, no mercury. Hope it helps and good luck!
Goran Budija
- Zagreb, Croatia
---
2005
A. Goran is most likely correct, but if your plating solution is a commercial product you should ask the supplier. Small quantities of other metals and materials are sometimes added to plating solutions as inorganic brightening agents or to perform other functions in the plating bath.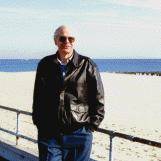 Ted Mooney, P.E.
finishing.com - Pine Beach, New Jersey
Striving to live Aloha
---
---
June 25, 2008
Q. We would like know if plating aluminum with silver passivation is better or silver coating with gold flash is better to improve conductivity? which of the two processes are better in terms of durability and cost.
g.r.hathwar
isro - bangalore ,India
---
July 1, 2008
TUTORIAL FOR NEWBIES:

One common corrosion-resisting surface treatment for aluminum is chromate conversion coating, sometimes called 'passivation' (Note that many other, very different, processes are also called 'passivation'). The conversion coating is usually either yellow or clear/blue (which helps retain the shiny "silvery" color). Chromate conversion coatings can also be black in which case they often incorporate silver salts. So, actually, we aren't sure whether G.R. is referring to clear chromate or black chromate.

Regardless, chromate interferes with conductivity rather than promoting it, but if a Mil-DTL-5541 [link is to free spec at Defense Logistics Agency, dla.mil] chromate conversion coating is used, the "Type 3" clear interferes less.
A. Hi, G.R. Silver plating with a gold flash would be a more reliable and durable high conductivity contact surface than passivation, but significantly more expensive. Even then, a 'flash' might be too thin for long term durability though.
But your question is too abstract to answer properly. An aluminum chassis or electronic drawer would virtually always be chromate conversion coated rather than silver plated. But an electrical contact would virtually never be chromate conversion coated.
Regards,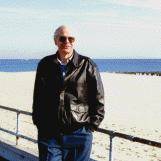 Ted Mooney, P.E.
finishing.com - Pine Beach, New Jersey
Striving to live Aloha
---
---
April 30, 2010
Q. Hi ! I am an electrical design engineer looking after low voltage switching contacts. I Have heard that gold plating is well suited for low voltage low current applications, but the heating effect with passage of current is more in case of gold plated contacts than in silver plated contacts, so I would like to know what plating to go for. And also I would like to know how the current behaves while flowing through an electroplated metal.
Thanks!
AMIYA A NANDA
designer - Mumbai, India
---
May 5, 2010
A. For switch contacts the way to go is a hard acid gold. It offers low contact resistance along with wear resistance. The gold is normally alloyed with nickel or cobalt to increase hardness of the deposit. Silver may be too soft for the switching mechanism, and increased temperatures involved would increase contact resistance. The current travels along the surface of the electroplated metal. The rate of conductivity and distribution would depend on the metal plated. At room temperature silver is best, copper next, then gold. Platinum is excellent too, but who can afford it?
Mark Baker
process engineer - Malone, New York
---
---
To minimize search efforts and to offer multiple viewpoints, we combined previously separate threads onto this page. Please forgive any resultant repetition, failures of chronological order, or what may look like readers disrespecting previous responses -- those other responses may not have been on the page at the time :-)
---
---
Gold plating vs. Palladium-nickel plating with gold flash
June 23, 2014
Q. Hi! Can you please specify the difference between gold flash over palladium nickel with 30 microinches gold plating. Which is better?
Enrique Masaru
- Naic, Cavite, Philippines
---
June 2014
A. Hello cousin Enrique. This thread starts with a discussion of the meaning of the word flash; an inexpensive flash of gold to protect the terminal/pins just until they are soldered or wrapped may be ideal, also a flash of gold on nickel-palladium contacts can aid in lubricity and thus wear resistance. But it has often been said that one thing is not "better" than another except in regard to meeting a list of requirements, and we don't know what requirements are important to you.
Is yours a terminal/pin application, contacts, or something else? Please give us as much info as possible about your application, and then people will hopefully be able to assist you. Thanks!
Regards,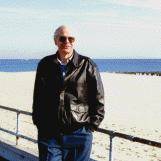 Ted Mooney, P.E.
finishing.com - Pine Beach, New Jersey
Striving to live Aloha
---
July 3, 2014
Q. These connectors that I am evaluating is being used in UPS. Regarding the functionality, I want to know if a thicker gold plating is better than gold flash with palladium nickel.
Enrique Masaru
[returning]
- Naic, Cavite, Philippines
---
July 2014
A. Hi again. I am not a connector plating expert, and I am not familiar with what voltage and current are carried by the connectors in question in your uninterruptible power supplies, or how durable they need to be for repeated insertions and removals, so I can't answer authoritatively. But palladium nickel with gold flash was developed specifically for this application, so I suspect that it is a more cost effective approach than hard gold plating. Suppliers of the process probably have white papers on the subject. Good luck.
Regards,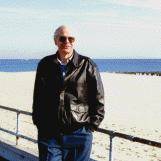 Ted Mooney, P.E.
finishing.com - Pine Beach, New Jersey
Striving to live Aloha
---
---
July 6, 2014
A. Enrique,
If cost is not a factor, I would prefer thicker gold plating. On other hand you could offset some gold cost with Pd/Ni and thin gold plating layer. Within last thirty years Pd/Ni deposits are researched and used with above objective. I also think Pd/Ni deposits possess better tribological properties than Gold deposit.
Venkat Raja
- Kitchener, Ontario, Canada
---
---
Gold plating of USB connectors
March 17, 2015
Q. I am choosing a USB connector for one of my new product developments. I need to consider gold flash plating or 15 µ" gold plating. Can someone help how to choose.
Vinay Manjunath
- Bangalore, Karnataka, India
---
March 2015
A. Sorry cousin Vinay, but I don't know if you are talking about adding a decorative flash of gold for the USB metal sheath (I've seen this on HDMI connectors and RCA jacks, and the Lightning end of USB-Lightning connectors), or whether you are talking about the contacts within the USB housing. I'm no connector engineer but I assume that with proper nickel plating underneath, 15 µin gold plating will meet the reliability standards for the number of insertions (I believe it was originally 1500). I think you need to read the USB specifications and insure that your design will pass the reliability requirements. Good luck.
Regards,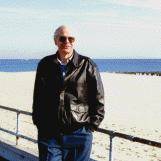 Ted Mooney, P.E.
finishing.com - Pine Beach, New Jersey
Striving to live Aloha
---
---
January 2, 2018
Q. Does silver plating a copper contact increase conductivity? We see copper wires being gold plated all of the time, is it just for resilience, because copper is more conductive than gold? Why do companies not silver plate, instead of gold? I am really curious if you silver plate copper, if it will increase the conductivity though?
Joshua Miller
- Castle Rock, Washington United States of America
---
January 2018
A. Hi Joshua. Mark has told us, correctly of course, that silver, copper, and gold -- in that order -- are the most conductive metals. But what also needs to be considered is that metals can corrode and form corrosion products on their surfaces which interfere with their conductivity when used as a contact.
If you accidentally sprayed paint onto your contacts you would know that you must remove it to insure good conductivity, but metals grow corrosion products which, like paint (but not as powerfully), can block the passage of current. In general, copper corrodes and builds insulating corrosion products on its surface which are problematical enough that you can't use bare copper for low voltage contacts although they are fine for house current. Silver is better but still tarnishes. On very low voltage, very low current, digital contacts like on your cell phone or video games, you'll always see gold plating because precious metals like gold do not corrode/oxidize/build up non-conductive corrosion products under normal conditions.
I'm not an electronics engineer, and there's more to it all than just the above, including strange facts like very high frequencies travel on the surface rather than through the bulk of the metal ... but I hope I answered your question, and I can try again if you need further clarification.
Regards,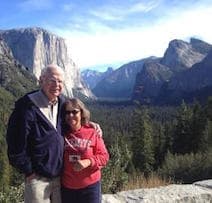 Ted Mooney, P.E. RET
finishing.com - Pine Beach, New Jersey
Aloha -- an idea worth spreading
---
January 3, 2018
A. Also, silver tends to migrate through the board material and cause partial shorts. Google "silver migration."
Chris Owen
- Benton, Arkansas, USA
---
---
PdAg Plating as intermediate layer for Electrical Contacts
September 7, 2020
Q. I am a design engineer working on electrical contacts. I have seen info on gold plated palladium silver alloys but not much on palladium silver platings.

I'd like to take BeCu contacts and apply the following:

Nickel sub-plate
60Pd/40Ag plating
Hard gold flash

Is that possible?
Trevor Mitchell
- Kansas City, Kansas
---
September 9, 2020
A. Hi Trevor
What are you trying to achieve?
The point of contact is by far the most important feature of an electrical contact and often the last to get designed. In general terms the finish spec should match, or at least be compatible with, the mating surface. If your plating is in-house I would always advise that involving the platers at an early stage of the design can save a lot of controversy later. (From bitter experience!)
Of the millions of BeCu contacts I have plated in the past all were simply hard gold over nickel for quality and Mil spec parts.
Thinking on to quality control/inspection, how do you propose to check the ratio of the 60/40 alloy? And do your platers have that process available? For the cost of installing and controlling the process you can afford a usable gold thickness, even at today's gold price.
Please don't ever use the term 'gold flash' in a technical spec. It is a jewelry term that means the thinnest possible coating that gives a convincing gold colour. Far too thin to be useful and over an expensive sub-plating, offers no performance advantage.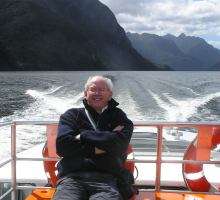 Geoff Smith
Hampshire, England