60,000 Q&A topics -- Education, Aloha, & Fun
topic 38220
Electrochemically etching Paliney without cyanide
2005
Q. Does anyone know how to electrochemically polish or etch Paliney (Composition: Palladium 34.99%, Silver 30.53%, Platinum 10.36%, Gold 9.90%, Copper 13.96%, Zinc 0.85%) without using cyanide in the etching solution?
Setve Neely
Probe needle manufacturer - Boulder, Colorado, USA
---
2005
Q. Count me in, as I have a problem etching Paliney material too. Thanks a million in advance!
ChengGhee Ong
- Singapore
---
2005
adv.
We have method of non-cyanide polishing of Silver, Palladium, Platinum, Gold. Since this alloy is a single-phase alloy, it is possible all these metals together in alloy composition. You can send us samples for testing.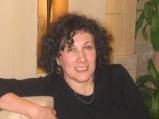 Anna Berkovich
Russamer Lab

Pittsburgh, Pennsylvania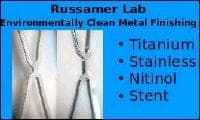 ---
2007
Q. Issue on etching of Paliney 7 on base metal.
Leong chongwai
anacast engrg & Trading - Singapore
---
Gold Plating Paliney 7
May 30, 2018
Q. I am trying to gold plate Paliney 7 pins that are sealed into a part. Paliney 7 is 10% gold, 30% silver, 10% platinum, 35% palladium, 14% copper and 1% zinc. As you can imagine, it is a super passive pin material and activation has been the issue.

I am using a sodium fluoride activation, rinsing and then applying a constant 5V in an acid gold strike bath. From there I continue as normal to achieve the final gold plating.

I have done several tests trying different combinations of 17% HCL, 10% sulfuric acid and the sodium fluoride activation. I have gotten to the point where I can produce a beautiful looking part that passes a tape test, but the customer requires a bend test. I bend the pins and the plating immediately peels down to the base material.

I am at a loss and I don't know to obtain the adhesion I need.
Benjamin Hartford
Chemical Plating Process Engineer - Laurens, South Carolina