Live! From beautiful Pine Beach New Jersey: Welcome to the world's most popular metal finishing website
topic 54154
Need thorium nitrate or alternate analysis method for hydrofluoric acid and ammonium bifluoride
A discussion started in 2010 but continuing through 2018
January 22, 2010
Q. We currently have a etch facility setup in Mexico. One of the Etch bath is using HF/HNO3 [hydrofluoric acid / nitric acid] to etch Titanium aerospace material. We currently determine HF by using 0.4 N Thorium Nitrate titration. Now, there is no supplier in Mexico carry high purity Thorium Nitrate and others countries wouldn't ship the Thorium Nitrate substance to Mexico because it has a radioactive label on it. Is there alternative titration method available?
Harry Chung
Technology Transfer specialist - Toronto
---
January 24, 2010
A. The best way to check your solution would be Ion Chromatography. Maybe you could purchase a used IC for this analysis.
Joe Fox
- Painesville, Ohio
---
January 26, 2010
ACRONYMS:

C of A = Certificate of Analysis

ISE = Ion Specific Electrode
A. Instead of buying the powder, buy a standardized solution. 0.4 N thorium nitrate is generally available and will not have shipping restrictions or storage requirements. Just make sure you get a C of A to satisfy your aerospace requirements. I don't like the thorium method particularly, but for nitric-HF solutions, I found it to be generally more reliable/accurate/repeatable than any alternative including IC and ISE. Good luck.

Jon Barrows
, MSF, EHSSC
Springfield, Missouri
---
January 28, 2010
A. I invested in Ion Chromatography for our Fluoride and nitrate analyses in Titanium etch solutions. Fluoride results elute off the column in 1.5 mins and Nitrate in about 2.9 mins ... so fairly quick accurate analyses can be achieved with consistent results. I suggest visiting someone such as Metrohm (www.metrohm.com) who specialise in this apparatus.
Nigel Gill, BSc MRSC MIMF
aerospace - Glasgow, Scotland
---
---
Analysis for Ammonium Fluoborate
2005
Q. We are plating cadmium on high strength steel aerospace parts out of a cadmium fluoborate bath. The bath consists of cadmium fluoborate and ammonium fluoborate in aqueous solution along with some grain refiner which I believe is predominantly licorice (not a good chemical characterization but the best that I have. The pH is maintained between 3.2 and 4.0. In the past we have analyzed cad to determine the cad fluoborate concentration and use a Kjeldahl reaction to determine nitrogen. I have recently created a problem with additions of ammonium hydroxide.

Does anyone know if I can analyze fluorine or boron and what the analytical procedure is or where I could find it?

Thanks,
Pat Reid
- Costa Mesa, California, USA
---
2005
A. I have produced favorable results for quantitative detection of FLUORIDES using thorium nitrate titration. You'll have to establish your mathematical multiplier using a known, prepared standard sample. The procedure utilizes nitric acid, total ionic strength adjustment buffer solution and a color indicator that I can't recall because it's been so long since I used it. I believe this procedure is listed in the Metal Finishing Guidebook.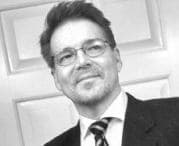 Randall Fowler
- Fowler Industrial Plating, LLC
Cleveland, Tennessee, USA
---
---
Determination of HF and HNO3 in acid etch
2004
Q. I would like to obtain the procedure to determine the HF and HNO3 content of an acid etch solution. I remember seeing a procedure at a previous company, but the company is no longer doing electroplating. We are starting a new process, and will need to control the concentration of the etch solution. OR, any reference books available?
Patricia Frisch
captive shop - Honeoye Falls, New York
---
2004
A. This is a common question in this forum. Go to the search function and use "analysis hydrofluoric" as keywords....it will take you to several strings of possibilities for this analysis.
Good luck!
p.s.: I always have been partial to a thorium nitrate titration.
Douglas A. Hahn
- Crestview, Florida, USA
----
Ed. note: As Douglas notes, the site hosts almost a dozen additional threads addressing HF analysis ... but most also favor the thorium nitrate titration.
---
---
Need Thorium Nitrate Urgently
2005
RFQ: We are interested in purchasing Thorium Nitrate (Th(NO3)4.4H2O (with 4 molecules of water) for the analysis of a stripping bath containing Chromic Acid-Nitric Acid-Ammonium Hydrogen Bifluoride. Our need is URGENT. We tried Fisher and Merck, but they do not supply the reagent.

Thanking in advance,
Michaela-Angela N
[last name deleted for privacy by Editor]
lab supervisor - Tanagra, GREECE
---
---
Analysis of fluoride in hard chrome plating without using thorium nitrate
August 21, 2018

Thorium
Q. Hello,

I'm looking for alternative method of determination of fluoride in (hard) chromium plating bath which will not be based on titration by Th(NO3)4.
Our bath contains:
CrO3: 220-310 g/l
Cr2O3: 2-15 g/l
H2SO4: 1-2 g/l
Na2SiF6: 4-10 g/l
Fe: 2-20 g/l
Cu: none
Marcin Sendecki
Electroplating technologist - Poland / Lodz


If you have a question in mind which seems off topic, please Search the Site