topic 5497
Sacrificial zinc anodes
(2001)
Q. Dear sir/madam
I need sacrificial zinc anode for tank protection, but my zincs have 300 ppm lead impurity. What is it's effect on capacity or other property? How do I decrease lead in zinc, or add other metals to remove its effect?
Behnam T
[last name deleted for privacy by Editor]
- Tehran, Iran
---
(2001)
A. There are several companies in the USA that will custom make metals/metal alloys to your specifications, and I'm sure its the same overseas.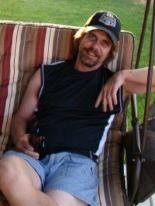 Marc Green
anodizer - Idaho
---
(2004)
A. If you're looking to make your own anodes, beware of not only lead as an impurity, but other metals such as iron that will detract from the current output of the zinc anode. The military specification Mil-A-18001K [link by ed. to spec at TechStreet] allows for a maximum of .006% lead , and .005% iron content. With the higher levels of these impurities, the anode will become less efficient and may passivate depending on the amount of impurities in the anode. When cathodic protection is achieved with anodes, the protection is created by galvanic corrosion from one metal to another by a natural low voltage circuit. If this system is interrupted in either the short term, or the long term, your cathode (or structure) will receive the electrical current damage. A helpful website may be www.harboranodes.com
Wayne Alexander
- Auburn, Washington
---
(2007)
Q. The previous posting was a well thought out common sense approach that I would like to ask a question about.
If the bonding point of the anode deteriorates would this cause the same type of "electrical damage" that is described in the response.
Is "electrical damage" referring to the passivating or neutralizing of the anodic surface?
Thank you in advance for any help that is offered.
Randall H
[last name deleted for privacy by Editor]
Telecom Equipment Manufacturer - Shawnee, Kansas
---
---
Won't a galvanized skeg become a sacrificial skeg?
(2001)
Q. I have just had a new skeg fabricated out of steel for my 24ft Eventide Sailing boat. The skeg is roughly 7 ft by 2 ft so quite a lump of metal.
I have been encouraged to have this galvanised.
Bearing in mind the fact that the keel is iron, the prop is bronze and the prop shaft is stainless steel, one would obviously fit sacrificial anodes before launching.
My own thinking is that the sacrificial anodes are made of "similar" material to the galvanising plating and - therefore all my galvanised metalwork - under water - would just become another large sacrificial anode.
I would prefer to prime the skeg with a "keel primer".
What is your view on this?
Thanks
Graham Paris
- Colchester, Essex, UK
---
(2001)
A. The zinc galvanizing itself, not the whole zinc galvanized steel item, is what would become an anode in this situation. Because the coating is thin, if it remained unpainted it would not last long. But if it is galvanized and then painted, the galvanizing is not much exposed, and the coating will offer good protection because the steel under a scratch in the paint will be protected.
So, galvanizing might be a fine pretreatment under paint, if done right, but it's utility as a sacrificial anode is probably pretty marginal.

Ted Mooney, P.E.
finishing.com
Pine Beach, New Jersey


---
---
Need quote
(2003)
RFQ: I WORK AT A STRUCTURAL STEEL COMPANY, I AM THE PURCHASING AGENT. ONE OF MY ESTIMATORS REQUESTED I GET A PRICE ON ZINC ANODES, THE SPECS STATE THAT IT SHOULD BE 2" X 2" X 48" LONG, AND WEIGH 50 LBS. EACH, QTY REQUIRED 100 pieces.
THANK YOU,
LAURIE K
[last name deleted for privacy by Editor]
Tampa, Florida
---
---
Does Dutch canal boat require zinc anodes for saltwater use?
(2003)
Q. I have a Dutch canal boat that is made of steel. I am thinking of taking it from fresh water into salt water and I am wondering if I will need to install sacrificial zincs to the shafts below water? What is the policy regarding zinc anodes on steel-hulled vessels?
Paul M
[last name deleted for privacy by Editor]
- Alameda, California, USA
---
July 2013
A. Hi Paul. Regardless of how well painted, a steel hull vessel in salt water will profit greatly from zinc anodes.
Regards,
Ted Mooney, P.E.
finishing.com
Pine Beach, New Jersey
---
---
Q.

Why won't ship's zinc anodes corrode?

(2000)

Q. Can anyone help? I have a 48' steel yacht which has the underwater sections coated in a 'water-based inorganic passivated zinc coating'. The manufacturer of the zinc product (META of Lyons, France) maintains that it needs no overcoating and no anti-fouling apart from overcoating with the zinc coating each year. I am concerned about rusting and the effects of stray electrical currents in the water. The boat is fitted with 22 zinc anodes, but why won't the zinc coating sacrifice? Should I go against the manufacturer's recommendations and overcoat the zinc with epoxy? (The manufacturer will not help). Can anyone recommend an overcoating treatment?

Dr. P. Clark

University of East London - London, England
---
(2000)
A. Right, first statement - I'm not sure what the coating you've got on your boat is, Or how this will behave on boats. But, passivated zinc is much more reluctant to corrode than plain zinc. I've seen a study where passivated zinc displayed "white rust", the build up of zinc corrosion products took 20 times as long to occur, and the time to "red rust" where the underlying steel corroded, took twice as long to occur. This was a salt fog spray test, some what different to your situation, and the passivation was a chromate, what yours is - I don't know. The effects of differing aeration will be very strong with a boat. Simply the medium the zinc is in effects is corrosion potential, the area well below the water line will have a lower oxygen level in the water, compared to the area at the water line, where the oxygen level will be at a max', it's corrosion potential will also be higher, thus the water line zinc would corrode to protect the below water line zinc. I don't know enough about boats to say you've got enough zinc anodes, or that their distribution will be correct, but your manufacturer probably does. Does anyone out there actually experienced in this field?
Ian Brooke
university - Glasgow, Scotland
---
(2000)
A. Dr. Clark,
By now you have already found the answer to this but just in case.... The passified zinc coating. I know when a zinc anode passifies that it no longer works or burns. I remove them and install new ones when that happens. Generally zinc anodes are not pure zinc, but have other trace elements in them such as cadmium. Anyway, the cadmium in zinc anodes keeps it burning clean, and when you wipe off the anode with your hand it reveals bright shinny metal.
On your steel hulled vessel with 44 anodes, which to me would seem adequately protected through sheer number, the anodes would protect the passivated zinc coating on your hull from deterioration. I believe that this is your question.
There is a meter you can buy that you can ground to your hull and measure the potential of the vessel to find out if in fact it is adequately protected. You drop the other end in the water which is a silver/silver chloride cell. I believe if you read 850 millivolts or above, that you are adequately protected. Too high and you will blister off coatings.
I will take the liberty here to assume that you worry to darn much, so you will probably need to buy one of these meters. You can also buy a reference electrode that can be attached to your hull permanently that has a readout in the boat. That is what you really need.
On the other hand, if you haul your boat out and see orange spots, or can see orange spots in the water, your hull is rusting and you are not adequately protected.
I have a 50 foot steel hull and have about 10 or twelve anodes installed, have had no problems.
As for the anti-fouling capability of your coating, I have serious reservations for anything that does not contain cuprous oxide. Preferably tributyltin-cuprous mix, except you cannot get the good stuff anymore.
As for overcoating, any good underwater metal epoxy should do, read the can. Regards, Dave
david walker
coast diving service - san pedro, California
---
(2002)
A. Doctor Clark,
Regarding the lack of corrosion on your boat-hull, it is for two main reasons. Firstly, you have a great deal of protection from the anodes you have fitted. Most boat owners who have zinc-coated hulls usually only fit anodes on the stern around the propshaft/rudder areas due to dissimilar metals.
Certainly Secondly, certain zincs will absorb magnesium from the water in the North Sea and form a 'barrier' layer which passivates the zinc to a high degree. Once the anodes have worn away, as per your reply from a another devotee of this site, the zinc will indeed start to go quicker. The 'mapping' of your hull by placing an electrode in the water and walking the length of you vessel and taking resistance readings on the steel work is also excellent advice you have been given. This exposes any weak areas which are prone to early corrosion.
Being a chemist, I have been involved in the coating of marine vessels with zinc for many years and have been through many of the scenarios which can be encountered. The ideal system on top of a zinc-silicate is an epoxy MIO primer (micaceous iron oxide: small overlapping leaves of metal/aluminium contained within an epoxy medium to greatly retard the migration of water vapor to the surface of the steel) and a coat of anti-fouling paint. Most cuprous and trybutyltin coatings have been banned in many countries. In some cases the copper-based anti-foulings have reacted with the primer and/or the metal itself.
Rick Simpson
- Irvine, Scotland
---
July 2013
!! Hi, "the good stuff", tributyl tin, is strongly discouraged by the Rotterdam Convention, and internationally banned by the International Maritime Organization because it is both highly persistent and bio-accumulative, with profound impacts in the unbelievably low parts per billion range. Whether we wish we knew then what we know now, or whether we wish we didn't know now what we didn't know then, the fact is now we know: it's horrendous stuff; don't even think about it.
More on tributyl tin:
Regards,
Ted Mooney, P.E.
finishing.com
Pine Beach, New Jersey
---
(2002)
Q. Many thanks to those that have replied to my earlier query. I have not been able to respond earlier because I have been out to the yacht which is currently in Spain. I can now report that there is no rust - good news, but now there is no zinc either - bad news!
Now overcoating the organic zinc silicate is a must, but what do I use. One kind guy recommends an MIO [micaceous iron oxide] epoxy primer. Any ideas where I can obtain this in the UK?
Dr P Clark
[returning]
- London, U.K.
---
February 20, 2011
A. Hi Dr. Clark.
You can obtain a good MIO epoxy from companies like MG Duff International, Jotun Paints, International Paints, Leighs Paint, Sigma Paints, etc.
Rick Simpson
- Spalding, Licolnshire, U.K.
----
Ed. note: For additional thoughts on ship anodes not corroding properly, see also Letter 51262 "Zinc boat anodes not doing their job!"
---
---
November 5, 2013
Q. Good day! I have a brief question which I hope you can help provide an answer to. I am involved in shipbuilding and we place several hundred zinc anodes within the tanks of our vessels. One of the recurring problems with these large anodes that are installed during early construction it the fact that the anodes crack for one reason or another and are therefore needed to be replaced. My question: Is there an epoxy or wrap which can be used to fill these cracks in order to save us from the process of having to install a brand new zinc anode?
Appreciate your help!
Zachary Davidson
- San Diego, California, USA


This public forum has 60,000 threads. If you have a question in mind which seems off topic to this thread, you might prefer to Search the Site