60,000 Q&A topics -- Education, Aloha, & Fun
topic 5476
Masking material / method for electroless nickel plating
A discussion started in 2000 but continuing through 2020
2000
Q. I have several problems to mask areas that I don't want to plate. I would be very appreciative if someone can suggest me what kind of paint can I use to protect the areas not to be plated
Thanks very much
Emmanuel Schonwald
- Buenos Aires, Argentina
---
2000
A. Hi Emmanuel
I don't call what you are looking for 'paint'; I'd call it a maskant for electroless nickel. You can use high-temperature "plater's tape", or teflon tape if the part is suitable, or elastomer plugs or caps, or a brush-on or spray-on plastisol-type masking aid. There are several manufacturers of specialized masking materials (hopefully our advertisers will respond to you in private).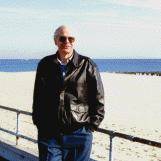 Ted Mooney, P.E.
finishing.com - Pine Beach, New Jersey
Striving to live Aloha
---
---
How Can I Spray Paint-Like Masking Onto Parts
2004
I was wondering if anyone would be able to help me out here. I've been plating for three years and I was just asked to find out if there is a way I can spray a paint-like masking onto parts and how we would be able to do this. If anyone can help me with this it would be greatly appreciated.
Thank you very much.
Chris Demakis
electroless nickel plater - WAUCONDA, Illinois, US
---
2004
A. Hi Chris. Maskants are available from a number of suppliers Maskcoat LLC [a finishing.com supporting advertiser]. Maskants are usually applied as dip-able or brushable coatings as opposed to sprayable coatings (and as caps, plugs, & tapes). Electroless nickel is one of the more difficult plating solutions to mask against because of its high temperature, and unless you have a really good reason why spraying is very strongly preferable, I'd look to dipping or brushing (where plugs and caps can't be used).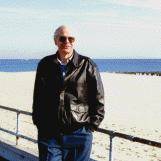 Ted Mooney, P.E.
finishing.com - Pine Beach, New Jersey
Striving to live Aloha
---
---
Masking threaded holes in an Aluminum part for EN Plating
2004
Q. We are a manufacturer of Electrical connectors. We have a line of connectors that use an Electroless Nickel plate over Aluminum. We have several blind threaded holes in the Aluminum shell that we currently mask using nylon screws. After time the nylon wears and we need to replace them. My question is: Would Stainless steel screws be better for long term usage in masking these holes, or, would they cause problems with the plating process.
Thank you
Jeff Lesiczka
- Hudson, New Hampshire, USA
---
2004
A. SS screws will eventually become active and begin to plate out (this could also happen to nylon and is solved by stripping in nitric acid in both cases). Their mechanical resistance make them an option worth trying. In my opinion there is nothing in the conventional previous prep steps that will interfere with good plating.
Guillermo Marrufo
Monterrey, NL, Mexico
---
2004
A. Jeff,
You can use rubber plugs, the screws by nylon must be changed after you have used them.
Regards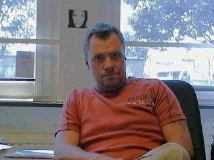 Anders Sundman
4th Generation Surface Engineering
Consultant - Arvika, Sweden
---
---
Alternative for the Masking prior to Electroless Nickel Plating
2006
1. Is there an alternative to Turco Lacquer for the masking of components prior to Electroless Nickel Plating?

2. Is there a degreasing agent that will remove Turco Lacquer (other than Trichloroethylene) that will conform to the Solvent Emissions Directive?

I will be very grateful for any answers or suggestions to above questions.

Best Regards,
Przemyslaw Zygan
, Environmental Technician
- Titchfield, England
---
March 2020
A. Hi Przemyslaw. We can't compare commercial products on these pages, or suggest a brand or source (why?), but Maskcoat LLC [a finishing.com supporting advertiser] may have a suggestion. Good luck.
Regards,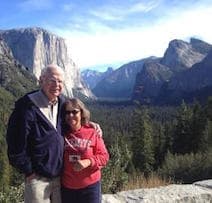 Ted Mooney, P.E. RET
finishing.com - Pine Beach, New Jersey
Aloha -- an idea worth spreading
March 6, 2020
-- this entry appended to this thread by editor in lieu of spawning a duplicative thread
Q. We are a gear manufacturing company and we sometimes have machining mistakes that we try to recover by electrolytic chromium, or increasingly by electroless nickel plating.

We have an electroless nickel supplier in our zone but they don't mask with wax the parts to plate, for instance, a wrong diameter hole. They plate only the whole part.

I have thought to mask the parts with polyester-epoxy painting which is acid resistant paint. But I don't know if the polyester-epoxy paint could damage the nickel sulphamate + hypophosphite sodium nickel chemical bath.

Does anyone mask a part with epoxy or polyester-epoxy against electroless nickel?
Imanol Ibarra
shop employee - Andoain, Gipuzkoa, Spain
---
March 2020
A. Hola Señor Ibarra. We added your question to a thread on the subject. It is quite difficult to mask parts for electroless nickel plating -- more because of the high temperature than the aggressiveness of the chemicals.

| | |
| --- | --- |
| | Personal sidenote: Because polypropylene is so flammable, I once designed a plating line with fire-resistant polypropylene tanks for an exotic plating installation. It was a smashing success! ... all except for the electroless nickel plating tank from which the boron leached out relentlessly and kept quickly ruining the electroless nickel solutions until we smashed up the tank and built a replacement from pure polypropylene :-( |
Even very small amounts of chemicals leached out can ruin the chemical balance in the electroless nickel process. So, based on the personal experience I described, if it were my electroless nickel plating tank, I would not allow any masking material to enter it except those specifically designed for the purpose.
If you do not find sufficient info on this page about appropriate proprietary masking materials, please google for "masking for electroless nickel plating".
Buena suerte,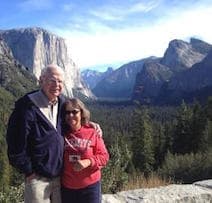 Ted Mooney, P.E. RET
finishing.com - Pine Beach, New Jersey
Aloha -- an idea worth spreading
---
March 9, 2020
[ed. note: sorry, not posted 'til March 21]

Thank you Ted.

I will followi your advice.
Imanol Ibarra
[returning]
- Andoain, Gipuuzkoa, Spain
---
March 16, 2020
[ed. note: sorry, not posted 'til March 21]
A. There are a number of maskants specially designed for electroless nickel plating process. Contact your local maskant supplier and emphasize that you need a maskant for EN process.
Alex Sirota
- Lod, Israel
finishing.com is possible thanks to our supporting advertisers, including: