topic 5403
Zinc Electroplating Problem
(2000)
We manufacture sheet metal parts using CR & HR steel sheets,in our workshop and then send them for Zinc-coating to an Electroplating supplier.
Recently we have noticed that some of the parts that had been zinc coated in May 2000 started developing black shady areas on the surface of the parts.These spots were first noticed on the parts kept in the stores and then there were a couple of complaints from the customers.
I would be very grateful if somebody could give me answers to the following:
1) What is the reason/cause for these black spots?
2) Can these spots be eliminated by us without damaging the zinc coating?
3) Will the entire lot of parts kept in the stores eventually suffer the same problem?
4) What can our supplier do to avoid this problem in future?
Paul A. Dias
- Karachi,Pakistan
---
(2000)
Paul,
Problems such as you describe can come from within or from the outside. From within, is usually coming from porosity, and shows itself through the plated deposit. You did not say if parts had a chromate passivate or not. "Spotting In," results from storing the finished plated parts in an area where the air is laden with corrosive particles. This may happen right in the plating shop, in transit, or while in your storage facility. A good test would be to take one or more parts and segregate them. Seal them off and put them into another location. If they develop the same spots, look into a "Spotting Out," condition. Meaning: Reactive trace chemicals may be seeping through the pores to the surface and showing themselves as black spots.
Lastly, check out the plating bath. Examine bath to see if there is any kind of contamination present, either organic or inorganic. Under the correct condition, iron may show itself as black spots on a Zinc deposit from certain types of plating baths. Try to duplicate your results in a laboratory setting in a plating cell or Hull Cell.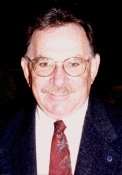 Ed Budman
- Pennsylvania
---
(2000)
Your black spots tell me that perhaps the monsoon has set in Karachi already. The increased Humidity in the Air aggravates this problem which is not noticeable when humidity is less than 50 %.
I can bet that your parts are blue passivated and the best thing would be to switch to yellow chromate which protects the parts from humidity better . You will also notice that the CR sheet parts will have a better fate than the HR sheet parts which are more porous and if this is correct then try only to use CR grade material. Also run a plating thickness check on the spotted out parts as well as make your plater change his post plating rinses and post passivation rinses more frequently. Regards,
Khozem Vahaanwala
Saify Ind
Bangalore, Karnataka, India


This public forum has 60,000 threads. If you have a question in mind which seems off topic to this thread, you might prefer to Search the Site