Where the world gathers for
plating, anodizing, & finishing Q&As since 1989
White and black rust on zinc plating

-----
)
<- Ed. note: No abstract
questions please!
Please tell us YOUR
situation. What? Huh?
Q. What is reason and significance of Black corrosion spots in Zinc coated Steel part?

What is their difference and which one should appear first, if both White and Black corrosion is there?
Eswaran Murugesan
Student - Bengaluru, India
September 13, 2022
---
---
---
Closely related historical posts, oldest first ...
Q. Hi,
I am Ana, an engineer for a metal fasteners manufacturing company. I used to be with a PCB manufacturing industry which uses different metal finishing so this is something new to me. I got a question on screws electroplated with zinc then coated with yellow chromate. We observed white and black spots on these products, it came out good after plating but after 2-3 weeks when it is pulled out from stock these defects occur. We follow simple process for this product type, after electroplating zinc on the items, the surface will be passivated, then chromated. After chromate, this will be rinsed with water then dried in our spin dryer. Drying time is 4 minutes.
Do zinc-yellow chromate finished require further treatment after chromating? Or can we still remove those white or black spots white having to strip and re-plate?

I would appreciate any help you could render to me.
Thanks,
Ana
Ana Ferrer
plating shop employee - Philippines
June 3, 2008
---
A. Ana,

I think you need to check on your pre treatment process.

The degreaser. What is the concentration?
De-ruster- the HCl concentration and have you change it lately
The electrocleaner.

do you have activation prior to zinc plating?

Usually the white rust with black spots are common pre treatment problem.

hope it helps.
Barry M. Umacob
- Philippines
---
A. Black spot and white spots may be the starting of corrosion. Black spots may be yellow passivation break down and white spots may be zinc corrosion. This may be due to improper drying, improper rinsing. Because in hexavalent this should not happen.
Suresh Reddy
- Bangalore, India
---
A. Please check the operating conditions of your plating bath and do proper rinses before and after passivation.
regards,

Shoban Kesarapu
plating chemicals supplier - Secunderabad, A.P., India
---
---
Several threads were merged; please forgive repetitiveness, chronology errors, or perceived disrespect towards earlier responses -- they probably weren't there then :-)
---
---
Q. We are doing zinc plating with blue passivation for 2 wheeler components. We observed development of white rust (black dots also) on the surface after 48 hrs of salt spray test. We checked plating thickness and it is measured above 15 microns.

Please suggest any process improvement to achieve the above requirement and possible causes of occurring of this defect.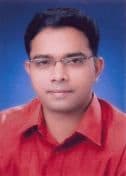 Shrikant Bhagat
- Pune, Maharashtra, India
May 24, 2009
---
A. Mr Bhagat

There is nothing called BLACK rust on zinc after Passivation in SST.

Black SPOTS occur and are the result of either loose zinc floating particles deposited and then broken off, OR small pits holding trapped plating solution. Both show up as BLACK spots and are a definite plating defect which at times causes Premature failure in SST.

At times Black spots are only caused by small co deposits of non metallic particles of say sand or silica or even dust that are in the plating solution due to a dust storm or any dust from a ledge falling into a tank in tiny non-observed amounts and are plated on the surface and do not passivate but do get attacked in SST.

Proper filtration and dust prevention and bagged anodes are your real answer in your Plating stage..Good Housekeeping. Good rinsing Practice. Good Filtration of TRIVALENT Chromate baths. Complete and good pretreatment.
These are basic plating essentials your Plating Chemistry supplier can help with.

White rust indicates failure of the Chromate film.

Red rust indicates failure of the Plated deposit when the corrosion hits the Mild steel base metal.<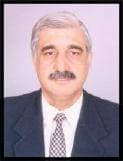 Asif Nurie [deceased]
- New Delhi, India
With deep sadness we acknowledge the passing of Asif on Jan 24, 2016
---
---
Q. If black rust is observed in salt spray, is this called failure if there is no observation of white or red rust?

Process is Zinc Plating. How to decide at this condition?
SARFARAZ SHAIKH
- Bangalore, KARNATAKA, INDIA
June 8, 2015
---
A. Hi Sarfaraz. Asif has explained that there is nothing called black rust in this situation, but suggested that black "spots" can be a plating defect. You should try to determine what the spots actually are, and what is causing the spots, and he suggested a couple of possible causes.
Leaving semantics aside, black "spots" generally are not considered a salt spray failure; however, we must know what specification you are plating to because many specifications define failure. You will see some opinions about this subject on letter 30399 and letter 35573, but again we must ask what spec are you plating to and what are these black "spots"? Can you examine them with a loupe and/or a microscope? Good luck.
Regards,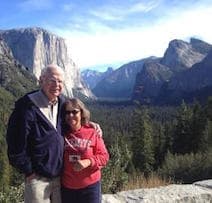 Ted Mooney
, P.E. RET
Striving to live Aloha
finishing.com - Pine Beach, New Jersey