Where the world gathers for
plating, anodizing, & finishing Q&As since 1989
-----
Acid Copper doesn't look right
January 9, 2009
I am new to the business and we are try to get started. All of my process looks good but when I get to acid copper, I loose it. I am looking for a place that can tell me how to calculate plating times and amps per sq ft for my jobs. also if there is a website or pictures of how the piece is supposed to look when it comes out of each bath, that would be helpful too. Ok, my acid copper, is semi bright and not leveling at all, it seems like it is just randomly plating on all me parts. also, a few of my cyanide copper strike pieces appear to bubble as if a coating is on the part. All suggestions help.
thanks,
Jeremy Cantwell
plating shop owner - Louisville, Kentucky, USA
---
First of three simultaneous responses -- January 14, 2009

Jeremy,

I have several types of advice for you. First is that you should have done your research before you began plating (or even thinking of it). Since its too late for that advice let me go on.

You should talk to your supplier(s). Many of the technical data sheets outline process parameters, procedures and trouble shooting tips. Also, you should purchase some reference materials. I would suggest you look on this site for "Electroplating Engineering Handbook" also look at used book sites i.e. Amazon for a copy of "Practical Electroplating" (a bit dated but basically a how to guide).

General information on each type of process as well as some trouble shooting information is contained in the Metal Finishing Guidebook from Metal Finishing Magazine.

Judging from what you have said I would first begin with evaluating your preplate process. When this is correct then look at each plating process and see if you are operating per the manufacturers specifications.

You have a lot to learn and it is near impossible to cover the possible causes of all the problems you might have in this forum

For calculating amps per square foot needed first measure the square footage of you load (cathode) including all surfaces. Next look at the technical data from the process manufacturer and they will have suggested ranges.
Gene Packman
process supplier - Great Neck, New York
---
Second of three simultaneous responses -- January 14, 2009

Hi,

Good DAY!
Could you please let us know whether are you plating on zinc diecasting components , if its so then the cyanide copper strike plays an important role as the casting components are porous so need to coat the cyanide copper at very low current and longer time to have fine coating of copper strike, regarding the brightness in acid copper do check the metal content and the sulphuric, chloride contents, ask your supplier to check hull cell for you and adjust the make up brightener and the leveler content in you bath, nowadays a lot of organic system available for acid copper which gives a wonderful leveling effect,and further helps in save of Nickel metal as the top coat for Nickel coating thickness can be minimised.

Thanks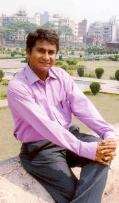 Praveen Kumar
plating process supplier
Mumbai, India
---
Third of three simultaneous responses -- January 15, 2009

I can't give a whole lot of help since you haven't described your acid copper plating process. That said, here's a couple of suggestions:

1. If you are buying a commercial additive for your copper bath, get the vendor in there to help!
2. Get a copy of the Metal Finishing Guidebook and Directory! This will tell you how to calculate plating times, etc. in addition to a whole lot of other things you probably need to know.
3. Adhesion problems/bubbling are frequently due to inadequate preplate cleaning.

James Totter, CEF
- Tallahassee, Florida