60,000 Q&A topics -- Education, Aloha, & Fun
topic 50556
Copper Bus Bar Sizing for DC low-voltage high-amperage
A discussion started in 2008 but continuing through 2020
November 18, 2008
Q. Hello all,

I'm a new plating learner.

Now I have a rectifier which the rating the output rating is 12VDC, 4000A. The current size of copper busbar which link from rectifier to chrome tank is 12 mm x 100 mm. To me, I think it is under size since the current ampacity of it should be around 2600A (in AC, DC should be less). My question are:

1) What is the actual size of busbar I have to use in this case?
2) How to calculate for DC busbar?
3) Will the size be different for DC and AC 50 Hz? In same current, copper which apply to DC circuit should be larger than AC 50Hz circuit?

Thanks
Khor Patrick
plating learner - Malaysia
---
November 24, 2008
A. This link should give you all the info you need.

www.stormcopper.com/design/Buss-Bar-Ampacities.htm
Kurt Sammons
- Inman, South Carolina
---
November 24, 2008
A. Thanks, Kurt. I think that page should be fine for AC current calculations.
For DC bussing for a rectifier, however, I think the standard number used for decades, 1000 amps/square inch for open air bussing, is an easier and safer approach.
Khor, for an electroplating bussing installation I would consider the ampacity of a 12 mm x 100 mm busbar (slightly under 1/2" x slightly under 4") to be about 1860 Amps. You need at least two, not one, 12 mm x 100 mm busbars, although most experienced installers would probably use four or five 6 mm x 100 mm bars instead. Aren't the connections coming out of the rectifier implying that four or five 6 x 100 mm bars are suggested?
Regards,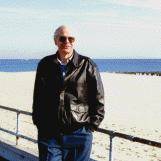 Ted Mooney, P.E.
finishing.com - Pine Beach, New Jersey
Striving to live Aloha
---
December 5, 2008
i. Ted
I have never claimed to be an electrical engineer, but have run a lot of wire in my day. I never considered that there would be a difference in ampacity for AC vs DC. I reached out to the folks at Storm Copper for validation. My question was very simple:

Is there a significant difference between AC ampacity and DC ampacity?

There response was:

Yes. DC causes greater heating of the bus. I believe de-rate AC values around 30%.

A quick study of their ampacity tables complicates the issue even more. a 1/2" x 2" buss is listed at 1000 amps. Fits your number perfectly. A 1/4" x 4" buss however is at 1250 amps. Maybe more heat transfer area to keep it cool.

However, Storm is suggesting to derate the AC by 30% for DC current meaning those two bars would be 700 and 875 amps.
Kurt Sammons
- Inman, South Carolina
---
December 15, 2008
! Thanks again, Kurt. I've been sizing DC bus bar the same way for 40 years, so I would dearly love to get out of that rut and hear a newer and better way. And I understand that a 1/4 x 4 bar has greater surface area and cooling, and consequently higher current carrying capacity, than a 1/2 by 2 bar.
But the fact is, 1000 Amps/sq. in has proven itself for decades. If these charts indicated higher ampacity than the simple old-fashioned method, I'd want to go along with them. To the degree that they suggest that copper can only carry 70 to 87 percent of what we know for a fact that it has safely and reliably carried in tens of thousands of plating and anodizing installations over 5 or more decades, I think it is they who need to go back to the drawing board :-)
Their figures may be for bus bars enclosed in power distribution boxes or bus ducts rather than out in the open air.
Regards,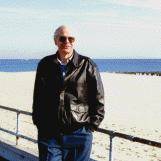 Ted Mooney, P.E.
finishing.com - Pine Beach, New Jersey
Striving to live Aloha
---
---
March 16, 2009
-- this entry appended to this thread by editor in lieu of spawning a duplicative thread
Q. Hi, just wondering whether anyone can help decide proper size of a conductor. This is specifically regarding hard chrome plating but can be applied to other types of plating as well. We use rectifiers that generally operate 7-9 V and about 1500-2000 A. They are connected to the plating tanks with solid copper bars. Parts are hung in the tank using steel fixtures with copper strips to aid the current flow as far as it is possible. We do not generally like the copper to come in contact with the plating solution. Our maintenance people make the fixtures, but sometimes they are not sized properly so they overheat and parts end up at the bottom of the tank. I would like to be able to size the fixtures and other conductors properly so that we avoid the failure problems and improve the efficiency of our plating in general. I have had a hard time finding information regarding this. How can I calculate how much current can I send through a solid conductor? I understand resistivity of metals increases with temperature and that I can decrease resistance by increasing the cross section of the conductor, but how do I know at what temperature (resistivity) will the conductor arrive if I send a given current through it? Are there any tables of recommended solid conductor sizes for dc current similar to what is used for home wiring? I will appreciate any help you can provide. Regards, P Marek
Petr Marek
Plating shop owner - Vsetin, Czech Republic
---
March 19, 2009
A. Hi, Petr. As you see, we appended your inquiry to a thread which I think will answer it for you: the copper needs 1 inch of cross sectional area for every 1000 amps. Good luck.
Regards,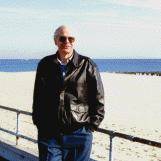 Ted Mooney, P.E.
finishing.com - Pine Beach, New Jersey
Striving to live Aloha
---
March 19, 2009
Q. Thank you very much for your post. I have a follow up please, what about fixtures for hanging the parts in the tank? When we do inside diameters or fixtures that require a threaded bar, we use steel to support the mass of the part(s). How can I determine the resistance of the fixture when I have no idea about its temperature? In other words, how large does the cross section of the steel fixture have to be in to facilitate proper current flow or at least so that it does not overheat and fail mechanically.
Petr Marek
[returning]
- Vsetin, Czech Republic
---
March 20, 2009
A. Hello again, Petr. Steel is an alloy, and the conductivity of alloys varies very widely, with some stainless steels being only 3 percent as conductive as copper, and some plains steels close to 15 percent, so it's hard to put a perfect number on this. But figure it is about 10 percent of copper. That means I'd go with 100 Amps/sq.in. when submerged, even if the particular steel were a little lower in conductivity.
Obviously, this is a suggestion only applicable to submerged plating jigs, and not to be extrapolated that it's okay to figure steel as 10 percent of copper in all applications :-)
Regards,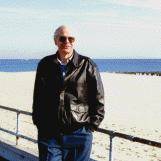 Ted Mooney, P.E.
finishing.com - Pine Beach, New Jersey
Striving to live Aloha
---
March 27, 2009

Thank you for your help Ted.
Petr Marek
[returning]
- Vsetin, Czech Republic
---
---
March 29, 2011
Q. DC resistance of copper bus bar. I want to measure the end resistance and inductance of a bus bar. Which methods I can apply to do the same. Suggest me the methods of measurement of the resistance and inductance of a copper bus bar.

Thanks & Regards,
Suresh kumar b
product designer - hyderabad, A.P., India
---
June 2011
A. Hi, Suresh. To measure the resistance of a bus bar you can use Ohm's Law. Back when I was in school it was R = E / I, today you probably hear it as R = V / A. You simply measure the voltage drop while the bar is carrying a known current.
DC currents have no inductance; inductance is the voltage induced rather by a non-steady-state current. L = E / (dI/dt)
Regards,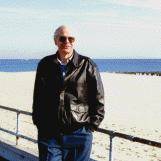 Ted Mooney, P.E.
finishing.com - Pine Beach, New Jersey
Striving to live Aloha
---
---
June 27, 2011
Q. Hi to all, I want to know all types of Copper bars Current calculations. For example, For 1500 Amps Which size Copper Bars I have to use Terminal box i.e. free & open in air. And also I want Aluminum Calculations also.
M Naresh
Transformers - Mumbai, Maharashtra, India
---
April 12, 2012
Q. Hello, I need to know the calculation for DC bus bars Size for Copper and Aluminium.
Sujin Sreedharan
Machines - Mumbai, Maharashtra, India
---
April 12, 2012
A. Hi, Naresh. Hi, Sujin. Please get tables from suppliers like stormcopper or consult the National Electrical Code. Aluminum bus bar seems to be rated about 50 to 60 percent as conductive as copper.
But please keep the discussion moving forward by trying your very best to phrase ongoing questions in terms of the answers that have already been offered. If you didn't understand something and want clarification, that's fine -- people will try explaining it in different words ... but few readers will even read let alone try to answer a question that was already answered and is then simply repeated :-)
Regards,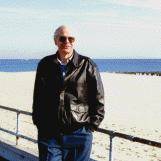 Ted Mooney, P.E.
finishing.com - Pine Beach, New Jersey
Striving to live Aloha
---
---
April 15, 2012
Q. How to calculate copper bus size for the Continuous DC load of 100A & a peak load of 200A for 1 Sec. Please advise criterion for the selection of DC bus size for the peak loads.
Hitendra Shah
- Abu Dhabi
---
April 16, 2012
A. Hi, Hitendra. Good question. I've used 1000 Amps / square inch (in open air) in plating and anodizing shops for many decades, so I think 1/10 of a square inch would be correct for 100 Amps continuous load. But unfortunately I have no actual experience in short peak loads, so I can't answer from experience. I think the correct answer will be slightly more than 1/10 of a square inch for a peak load for only one second, but I can't say for sure, and feel that the codes probably want you to size things based on maximum-ever loads for safety, not usual loads. Hopefully someone who knows will help us.
Regards,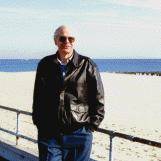 Ted Mooney, P.E.
finishing.com - Pine Beach, New Jersey
Striving to live Aloha
---
---
May 31, 2012
Q. In Electrorefining they typically use triangular busbars, where the header bars of the cathodes and anodes go across these busbars, and only touch the top edge of the triangle. There is a resistance due to the contact of the two pieces (header bar-busbar) and this can be calculated using Holm's equation (is an inverse function of the square root of load), however I have differing ideas in how to calculate the resistance through the buswork (through the triangular bar) as the contact is initially on the edge, rather than the end of the triangle.

As R=rho*length/Cross-Sectional Area wouldn't there be a high amount of resistance near the joins due to the area being so small (as the contact is on top resulting in an edge contact, rather than contacting the entire cross-section at the end)? Some electrical people I talk to say DC current is like water, so that you can use the entire cross-section of the triangle as it is like spilling into a tank, but what about the other end? Then it will want to bank back and be a massive resistance as its going back into a very small area? Any ideas would be welcome. I have been going back and forwards with this for weeks.

I am not an electrical person, a mechanical person and it would seem to me to be a fundamental electrical problem, yet I cannot find any information anywhere.

Thanks.
Chris Boon
- Brisbane, Queensland, Australia
---
June 1, 2012
A. Hi Chris.
I can't exactly answer your inquiry, but think of this: when two flat surfaces of say 1" x 1" contact each other, we might say that the contact area is one square inch, and the DC ampacity of the joint is therefore 1000 Amps. But if you were to look at that contact surface through a powerful microscope, you would see that only very small peaks and very limited areas are actually touching. We still say the ampacity is 1000 Amps; we don't calculate a reduced capacity based on the smaller contact area we see in the microscope. That is, we have a macro thumb-rule that a square inch of copper can carry 1000 Amps, and we don't apply that macro rule to a micro situation. I think that's the case with the triangular bus bars, which are intended to deliver a knife-edge (and therefore better) contact surface.
I think that we can see from Ohm's Law that the knife-edge contact is not causing a significant resistance, and we can see (with a thermal scanner if not by hand) that there is no dangerous heat buildup at the knife edge. To me, that's the end of the analysis, the ampacity of the contact is based on the cross sectional area of the bus bar or the header bar, whichever is smaller.
Note to readers: The internet is a giant one-room schoolhouse where you can "overhear" stuff and misapply it; I'm talking about copper bus bars carrying DC current in electrowinning operations; I'm not offering a general theory applicable to all electrical contact surfaces :-)
Regards,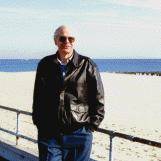 Ted Mooney, P.E.
finishing.com - Pine Beach, New Jersey
Striving to live Aloha
---
---
July 6, 2012
Q. Hi

Related to the thread, if I intend to use DC cables instead of Copper Bar for connecting rectifiers to the anode and cathode bars, how should I go about deciding what size and kind of cables to buy.

And would it make any difference if use cables instead of copper bars. As in whether it is better or worse.

Would appreciate some help.

Thanks and Warm Regards

Sunny
Sunny Pruthi
plating on plastics - New Delhi, India.
---
July 2012
A. Hi Sunny.
Cables are widely used in plating shops. Although it's true that the insulation may make them get somewhat warmer than an open bus bar, I've never personally seen a problem if the old thumbrule of one square inch per 1000 amps of rectifier capacity is used. Welding cable is often used because it's both flexible and designed to carry substantial currents.
Regards,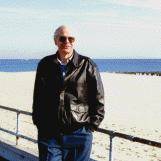 Ted Mooney, P.E.
finishing.com - Pine Beach, New Jersey
Striving to live Aloha
---
(you are on the 1st page of the thread) Next page >
---