Where the world gathers for
plating, anodizing, & finishing Q&As since 1989
-----
Will Chromate Passivation Keep Brass Looking Natural and Protect the Finish.
March 21, 2022
Q. I am currently trying to passivate brass parts that will be sent near a salt environment. The only formulas I can find are patents that require purchase or using an outside company. Does anyone have a decent formulation for passivating brass? I have read about a combination of citric acid and hex chrome.
Luke Barth
- San Antonio, Texas
---
"Electrolytic and Chemical Conversion Coatings"
by Biestek & Weber
from Abe Books
or

Affil. Link
Your purchases make finishing.com possible
March 2022
A. Hi Luke. If we were speaking of stainless steel parts, "passivation" would have a very well defined meaning, accepted in formal specifications and referred to in tables of electrochemical potential. But for other materials like brass, 'passivate' is slang with no formal, accepted meaning. So one reader may not envision the same need as another.
If you are trying to maintain a bright shiny surface on brass near a salt environment without a lacquer or clearcoat you'll find it hopeless. The closest you can get is probably treating the brass with sodium benzotriazole preservative, then applying a 2-component automotive clearcoat -- but whether it will last a couple of weeks or a couple of years will depend on the environment.
I am not familiar with chromates that contain citric acid, but maybe another reader is. Most generic ones, I believe, are based on about 180 g/l chromic acid and a about 50 g/l sulphuric acid.
However, Biestek & Weber quotes a study showing that chromate solutions will not form on brass without halides present and seems to believe that the best solution is 180 g/l chromic acid, 10 g/l sodium chloride, 50 g/l sodium sulphate, and 6 ml/l conc. sulfuric acid.
Remember that hex chrome is not RoHS compatible and the whole world is trying to get away from its use.
Luck & Regards,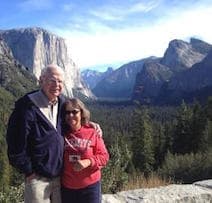 Ted Mooney
, P.E. RET
Striving to live Aloha
finishing.com - Pine Beach, New Jersey
---
---
↓ Closely related postings, oldest first ↓
---
---
October 4, 2008
Q. I manufacture a brass morse key for use in ham radio. At the moment I leave the brass natural and uncoated but after a year or so of handling the brass becomes tarnished and discoloured. I would like to keep the brass looking natural so nickel and other types of plating are out. Lacquering also causes problems because of the very fine threaded screws used; the smallest amount of lacquer prevents the screws from going in.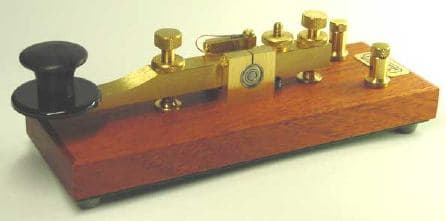 I have been reading some information about chromate passivation and have contacted several local plating company's for more information but sadly they don't seam to be able to offer any advice. Would chromate passivation leave the brass looking natural and give me the protection I need from sweaty fingers? Also would it be possible to setup the process in-house?
Robert Kent
Buyer - Eriskirch, Germany
---
October 8, 2008
A. It will help, but it will not eliminate the problem. Consider having the unit titanium nitride (TiN) coated. The stuff that they put on the gold colored drill bits. They can plug the holes so they will not fill up.
James Watts
- Navarre, Florida
---
October 9, 2008
A. Passivating the brass with a hex chrome type material will prolong the time until the brass discolors (oxidizes) but it will be a variable based upon the conditions of exposure. Sweaty hands are a difficult area to estimate since each individual has a somewhat different chemistry to the sweat - some being more corrosive than others.

Some trivalent passivations have been formulated for this use. The same caveats would apply.

Since you would be using potentially hazardous chemicals, the process should be performed by those who are experienced in the use, storage and disposal of chemical products.
Gene Packman
process supplier - Great Neck, New York
---
October 16, 2008
Werkstattrezepte
by H.Hilpke
from Abe Books

Affiliate Link
(your purchases make finishing.com possible)
A. Your object looks like ideal base for old shellac based golden yellow dyed lacquers. In old German books you can find many recipes for that process (G. Buchners book on metal colouring / Berlin 1922; good new book is Werkstattrezepte by H.Hilpke). Old clocks and microscopes are some examples of that finish. Hope it helps and good luck!
Goran Budija
- Cerovski vrh Croatia
---
December 16, 2010
Thank you for all the information and advice.

We have now tried titanium nitride (TiN) coating, the coating is very thin so no problems with threads and holes. The steel parts look great but it didn't look very good on the brass parts, they came out a very deep uneven yellow.

Shellac, we have tried this in the past but you can't coat the threads and it scratched easily. We have also tried some modern clear lacers but it is time consuming masking all the threads and holes because again you can't coat the threads.

Trivalent passivation sounds interesting and we will take a look at this over the next few weeks.

Thanks again for all the comments.

Robert Kent
- Eriskirch, Germany
---
---
August 1, 2018
Q. Hello I am hoping some of you can help. We have a brass part that calls for an Iridite #7 finish. The print for this part was drawn in 1981. I can't seem to find any place that does Iridite #7. Not even sure it exists anymore.

Wanted to find out what finishes are available for brass that would have very minimal dimensional change.

The type of brass in question is 360 brass.

I have contacted several plating places and they all seem to say "We don't do any finishing on brass" I am not sure why.

Just looking for some ideas on what type of finishes can be done on 360 brass. Something similar to a chromate conversion. Thought about Nickel but that causes too much of a dimensional change. Looking for something like maybe a bright dip with some kind of post seal to help prevent tarnish.

Thanks in advance. I would really like to find places that can do the process.
Chris Ogaz
Machinist - Ontario, California USA
Ed. note: Sorry, this RFQ for private contact is now outdated, but public technical replies are still welcome. No public brand/source suggestions please ( huh? why?)
---
August 2018
A. Hi Chris. Iridite #7 was or is a Macdermid offering, so you could inquire of them.
Brass parts can probably be bright dipped in a proprietary mix of sulphuric acid and hydrogen peroxide, and kept bright with sodium benzotriazole or, better yet, a chromate conversion coating.
Regards,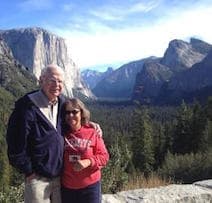 Ted Mooney
, P.E. RET
Striving to live Aloha
finishing.com - Pine Beach, New Jersey
---
August 1, 2018
Q. Thanks Ted,

You mentioned Chromate Conversion? Do you happen to know what type of Chromate conversion? Everywhere I look, when I find chromate conversion, I can't seem to find anything for brass. Just asking so I have a specific keyword to search for or ask companies over e-mails or phone call.

Thanks again.
Chris Ogaz
[returning]
Ogaz Enterprises, Inc. - Ontario, California USA
---
August 2018
A. Hi Chris. Herewith a 5¢ tour of chromate conversion coating:
Many metals from aluminum, through brass, cadmium, copper, electroless nickel, and on through zinc may employ chromate conversion coatings to deter corrosion. Like with most other metal finishing processes, research regarding exact formulation and additives can be beneficial, so major suppliers did such research and they market their formulations as proprietaries: Iridite is Macdermid's tradename for their chromate conversion products, Alodine is Henkel's, Chromicoat and Gardobond are Chemetall tradenames, as a few examples.
The thing is, a formulation tailored for aluminum doesn't work as well on brass or zinc, and sometimes you want a clear finish and in other cases a yellow or black, so each vendor has a number of formulations. Whether Macdermid still has an Iridite #7 or some other product optimized for brass, I wouldn't know. And that still leaves you looking for a shop who offers it.
A further issue is that because of concern over 'hexavalent chromium' those older finishes may not conform to European RoHS requirements, automotive standards, etc., so you may want the coating limited to trivalent chromate.
It is possible to 'home brew' chromate conversion chemistry, and I believe it's often done in India and some other countries but rarely in the U.S. And, since RoHS days, home brew is more difficult because the trivalent replacement chemistries are more sophisticated than the older hexavalent formulations.
So you must determine whether you want to use hexavalent or trivalent chromates and find a shop which can do it on your brass parts.
Regards,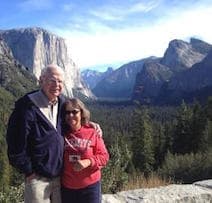 Ted Mooney
, P.E. RET
Striving to live Aloha
finishing.com - Pine Beach, New Jersey