Live! From beautiful Pine Beach New Jersey: Welcome to the world's most popular metal finishing website
topic 50132, p2
Salt Spray Test -- ASTM B117 Operational Problems
adv.
---
1 2
---
A discussion started in 2003 but continuing through 2018
September 10, 2015
Q. Does anyone know the effect of running a salt-fog cabinet at 2 ml fog collection per hour versus 1 ml/ hr? With all other variables the same. Does it make a difference on corrosion of parts?
David Entrekin
- Madison, Mississippi, USA
---
---
Salt Spray cabinet collectors are collecting more than the required amount
September 16, 2015
Q. Recently, our Salt Spray cabinet collectors have been collecting more than they should. The collector closest to the chimney has been collecting over the required amount for several days regardless of the position of the atomizer. The other collector is within specification, but is also collecting more than usual. The pH has been within spec as well. The plant air pressure has not gone up, either. How do I reduce the amount in the collectors? What am I missing? Any help would be greatly appreciated!

Thanks,
Scott
Scott Acosta
Quality Auditor - Agawam, Massachusetts
---
September 23, 2015
A. Adjust (lower) the pressure regulator on the airline.
Fauna Tester
- Seattle, Washington USA
---
May 15, 2018
Q. Hello. I've recently noticed that the rate of collection in the cabinet collectors is higher than it should be. Instead of it being 1-2 per hour, it is roughly 4 ml per hour. Any ideas?
Abdul J Mathlib
- Paterson, New Jersey, USA
---
May 2018
? Hi Abdul. What is your response to Fauna's suggestion? Thanks.
Regards,
Ted Mooney, P.E. RET
finishing.com
Pine Beach, New Jersey
Striving to live "Aloha"
---
---
Choosing a brand of salt spray test cabinet
December 30, 2015
Q. Picking a salt spray chamber.
Anyone had any experience with Inland salt spray testing chamber Model WTS 90. I'm trying to decide between it and Singleton.
James Langley
- Opp, Alabama United States
---
December 2015

Hi James. Hopefully readers will discuss general aspects of salt spray chambers with you but, sorry, comparing brands is something that we have found to be incompatible with this no-registration-required site :-)
Most of the people posting here are real, but the anonymity of the internet has allowed shills to post with fictitious names here, posing as "satisfied customers" :-(
Plus, it has sometimes led to rancor instead of camaraderie, and it encourages spam. Apologies, but we do not post brand comparisons on the site anymore. But we hope you will at least consider Auto Technology [a finishing.com supporting advertiser] for your salt spray chamber needs because they are making this page possible and the other brands aren't :-)
Good luck & Regards,
Ted Mooney, P.E. RET
finishing.com
Pine Beach, New Jersey
Striving to live "Aloha"
---
---
Salt spray cabinet problem: Blue buildup on atomizers
June 7, 2016
Q. We are running a ASTM B117 [link by ed. to spec at TechStreet] salt spray chamber, recently I have seen a blue color build up on the atomizers. I clean everything and the next day it has build up again.

Does anyone know what could be causing this? I been running the salt spray testing for about a year and never seen this before.
Dave Clouse
- Monroe, Michigan USA
---
June 15, 2016
A. My guess would be copper contamination, probably from the air lines. Take an air filter off the line & swap the interior of the connecting pipe to check. If there's buildup, replace your piping. Also drain & clean your bubble tower, as it acts as a filter & gets contaminated.
Fauna Tester
- Seattle, Washington USA
---
---
June 29, 2016
Q. We often test large panels (10-15" in height) and smaller panels (6") at the same time in our Q-Fog chamber. Is there any concern that there is a "shadowing" effect if large panels are placed in front of small panels? Or even between the large specimens placed next to each other?
Olivia Isaac
- Sunnyvale, California
---
June 30, 2016
A. Good day Olivia.

I too, had the same concern as I had designed racks for panels some years ago, and had arbitrarily chosen 1.5 inches separation based on monthly panel requirements and square footage of cabinet area.

According to NADCAP regulations regarding salt panel separation:

"10 inch panels @ 6 degrees from the vertical shield approx. 1.0 inches."
"6 inch panels @ 15 degrees from the vertical shield approx. 1.6 inches."

See ASTM B117 [link by ed. to spec at TechStreet] , Section 7 "Position of Specimens During Exposure."
Hope this helps.
From a fellow salter.

Regards,
Eric Bogner
, Lab. Tech
Aerotek Mfg. Ltd. - Whitby, Ontario, Canada
---
July 5, 2016
Q. Thank you Eric. Could you point me toward the Nadcap documentation? I'm not familiar with it, only ASTM B117.

Thank you,
Olivia
Olivia Isaac
[returning]
- Sunnyvale, California, USA
---
July 14, 2016
A. Good day Olivia.

Google "NADCAP Website" for programs, info...
There is a contact available.

Regards,
Eric Bogner
, Lab. Tech
Aerotek Mfg. Ltd. - Whitby, Ontario, Canada
---
---
September 19, 2016
Q. Should the salt spray cabinet be in a controlled temperature room and not inside a warehouse where the temperature and humidity varies from season to season?
Raul delarosa
chemicals - Whittier, California USA
---
---
Adjustable racks?
November 16, 2016
Q. Has anyone used the adjustable angle panel rack available (ACC16/VARIABLE/450/1000/2000L) from Ascott? All of my salt fog panels have to run at 6-deg and I see a variety of panels thicknesses.
Wil Barwick
- Charleston South Carolina
---
November 16, 2016
Good day Wil.

What a novel idea about the rack.
The only problem I can foresee, is Nadcap salt panel separation requires "10 inch panels @ 6 degrees from the vertical shield approx. 1.0 inches", and "6 inch panels @ 15 degrees from the vertical shield approx. 1.6 inches".
I had my racks fabricated and designated to accommodate variations in panel thicknesses.
Some Nadcap auditors do go to EXTREME length to discover observations, minors, and the dreaded majors.

Regards,
Eric Bogner
, Lab. Tech
Aerotek Mfg. Ltd. - Whitby, Ontario, Canada
---
HELP! Q FOG ISSUE
June 23, 2017
Q. I have a Q Fog CCT corrosion chamber, 600 and ever since I cleaned all of the lines and filters the collection rate has tripled (6 ml/hr). I am running ASTM B117 salt spray. Anyone ever have this issue? Could it be the spray nozzle itself is worn out? The cabinet is 10 years old
Sandy Mitchell
Employee - Louisville, Kentucky USA
---
---
July 8, 2017
Q. I'm having issues with the collected salinity level vs. the brine in the supply tank. I'm dead on 5% in my supply tank(use pre-mix solution), but my collection level is at 7%(out of spec per DO-160).
I had my pressure for the tower at 12psi & my collection rate was < 1 mL/hr, so I increased to 14 psi and now the salinity increased.

Been running the same test & settings for years, we do total PM's & cleaning prior to start. Just ran a test a few months ago setup was the same with no issues.

What are the affects of increasing/decreasing psi vs. collection salinity level?
Thanks
Ray Horvath
Honeywell Aerospace - Tucson, Arizona, USA
---
---
July 31, 2017
Q. I run a SST in the labs where I work. The chamber drains to a floor drain.

Ever since we have had it, fog is escaping constantly from the floor drain.

It is either re-fogging in the drain and coming back out or it is just fog going down and out the chamber drain.

Basically salt gets everywhere if we leave our floor drain uncovered and if we cover it, then we get tons of back pressure issues.

Has anyone else had problems like this?

Thanks!
Kyle Schmitt
Caterpillar - Peoria, Illinois, USA
---
August 7, 2017
A. Hello all!

Sandy: I hope you solved this already, but if you haven't, I think the fog ejector may have some regulation (bigger or smaller drops, more or less salt water injection). If not, you may need to do it by modifying air pressure in the ejector.

Ray: Do you pre-humidify the air you inject? There is a saturation tower in almost every design of SST, so the air you inject is 100% relative humidity at 40 °C (it is my setting). You should verify this point! Let us know if you solved this!

Kyle: Does the chamber have a vent? If not, it is a design failure ... Almost every chamber I've seen has one to evacuate excess fog and balance pressures. You can drill a hole and put some pipes up to the roof, and it may serve you as well.

Hope you can solve your issues! Best regards!
Daniel Montanes
TEL - N FERRARIS - Canuelas, Buenos Aires, Argentina
---
August 8, 2017
Q. Daniel.

Thanks for the reply!

We do have roof venting. The company makes a power fan to assist ventilation and now we are going to run a wet bottom in the chamber.

So fog is being helped out vent to relieve pressure by fan and there is a water layer at bottom of chamber to prevent fog from leaking out drain tubes.

Thanks.
Kyle Schmitt
[returning]
Caterpillar - Mossville, Illinois, USA
---
August 11, 2017
A. Hi Kyle,

Well, the water layer at the bottom must be at least above the drain pipe level so it prevents fog leakage through it.

Try to maintain this valve closed and open it only to drain when the liquid is too high. We have this valve open but it goes right into a big equalization wastewater tank for treatment, so we don't really see any fog here in the lab.

You mustn't have any problem with this, because the pressure must be relieved through the roof venting. If it isn't, then you have some obstruction in it.

Hope you solve this issue! Regards,
Daniel Montanes
TEL - N FERRARIS - Canuelas, Buenos Aires, Argentina
---
---
What if temperature was too low?
April 2, 2018
Q. Anyone know the effect of running B117 with a low cabinet temperature for a couple of days? Tower temperature was acceptable, resulting pH, and salt concentration were OK.
I am looking also for guidelines on the effect of parameters deviation from the standard.

Thanks.
Pascal Roussy
- Montreal, Quebec, Canada
---
April 2, 2018
A. There is NO way that you can certify any results from salt spray tests that were not run completely within the prescribed parameters. However as a rough rule of thumb that I find very useful, a chemical reaction will double in rate for every 10 degree Celsius increase in temperature. You can do the rest of the math for your specific situation.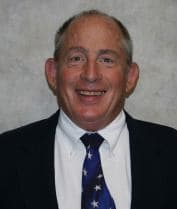 Tom Rochester
Plating Systems & Technologies, Inc.
Jackson, Michigan, USA
---
April 5, 2018
A. Effect of unbalance ph level on salt spray test

Do you have salt spray and CASS test cabinet in same room, possibility pH down in your collector water.

Make sure your pH meter is calibrated and working condition.
Check any acidic fumes entering into the salt spray room or that area.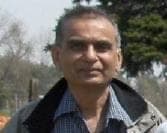 Popat Patel
Beacon Park Finishing LLC - Roseville, Michigan
---
---
Measuring pH ... and the temperature at which it's measured
April 12, 2018
Q. According to ASTM B117 [link by ed. to spec at TechStreet] "the pH measurement shall be made at 23 ± 3°C. Do I need to wait for the temperature of the solution to go down to this temperature before I start testing for pH?
Moises Montemayor
- toronto canada
---
April 18, 2018
A. When you see the term "shall" in a spec, rather than "should", it is compulsory rather than suggested, and something that an auditor will follow up on. Not only must you wait until your sample has cooled to that temperature, but it's a good idea to have a column on your log sheet showing the actual temperature of the sample at the time of pH analysis, because everyone knows an auditor's favorite phrase: "Show me where you recorded that". :)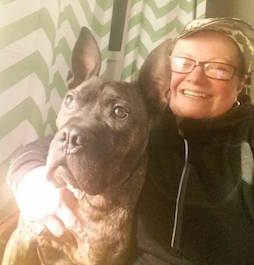 Rachel Mackintosh
Plating Solutions Control Specialist / Industrial Metals Waste Treatment - Brattleboro, Vermont
---
---
May 31, 2018
Q. We replaced our filter recently and were getting high pH value.

What should be the pH of the solution in the tank? What should be the pH of the distilled water?
Moises Montemayor
[returning]
- Toronto, Canada
---
June 6, 2018
A. Hi Moises,
The pH of your solution before it enters the salt spray chamber should be close to the desired 6.5 - 7.2 pH measured out of the collection sample (example the pH of the solution is in the 6 - 7.5 pH range) if your collection sample has a dramatically higher pH by more than one point from your starting solution there is likely a leak / contamination from the sample run offs.

The pH of the distilled water is not a big issue as long as you're using Hydrochloric acid and Sodium Hydroxide to balance the pH of the solution. It would be good practice to record the pH and salinity of the solution every time you refill and compare it to the collection sample to better understand how the composition is changing as it goes through the test.
Erick Leong
Vapor Bus International - Buffalo Grove, Illinois, USA
---
June 21, 2018
Q. We have A144-500 Hydrochloric Acid (normality-12.1)

Can I use this to adjust my pH?

What will be the solution? Need Help how to make it 0.01N of HCl. Thanks.
Moises Montemayor
[returning]
- toronto, Ontario Canada
---
June 26, 2018
Hello Mr. Montemayor,
The calculation for dilutions of solutions measured in Normality is the same as for any chemical solution measured in Molarity -- for monoprotic acids, these are equivalent values, and HCl is monoprotic so there's absolutely no way to get confused whilst doing it! :)
Here's a simple trick to set up your dilution equation:

Write out what you have, and what you are trying to get to, as a proportion, like this:



You have:        You want:

12.1 mol          .01  mol
__________   =   ____________
1L                   x L


First, MULTIPLY the diagonal values that contain the two known values.

1 x .01= .01

Next, DIVIDE by the diagonal value that is known.

.01 / 12.1 = .000826

To get your dilution factor, simply divide 1 by this result

1 / .000826 = 1210.6

Finally, verify your math:

12.1 / 1210.6= .009995 -Yup it works!

That means to make your .01N HCl from 12.1N HCl, you can put 1mL in 1210.6mL or 1.21L... or if you need a lot of it, you can put a litre in 1210.6L!

This may not be the way everyone would do a dilution calculation but I find that it is the absolute EASIEST way to remember.

Oh and MAKE SURE YOU USE ASTM-GRADE OR BETTER DEIONIZED WATER!!! Or you'll end up with who-all knows what molarity by time dissolved stuff in the water has finished interacting with the acid!
FYI you can buy .01N pre mixed HCl at lab supply houses, not sure if you have Grainger up there, but it is a lot more convenient! And comes with a certificate of analysis to keep those auditors happy.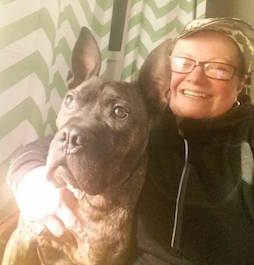 Rachel Mackintosh
Plating Solutions Control Specialist / Industrial Metals Waste Treatment - Brattleboro, Vermont
---
---
Daily rinsing of parts while being Salt Sprayed per ASTM B-117?
July 22, 2018
Q. Hello
We run NSST tests in our salt spray chamber daily under ASTM B-117 for zinc and zinc-nickel plated finishes, and we review the parts every day (24 hrs) to check the status of each part and log the daily evaluation.
It is our procedure to clean the parts everyday by spraying clean DI water on them, so that we are able to have a good look for the corrosion situation. We understand this is specified in ASTM B-117.
Recently a client of us commented that this is not the proper method and we should not do this and that the parts have to rinsed ONLY after the test is over, let say 720 hours.
If this is the case, how can we have a closer look at the corrosion situation?

What is the normal inspection procedure?

Thank you for your help.

Sergio
Sergio Hernandez
Plating Lab Technician - Guadalajara, Jalisco, Mexico
---
July 23, 2018
A. Hi brother Sergio!

You should rinse only when the test is over, as your client advised you. We check the status every 24 hours with just a general look at the parts, and as "white corrosion" is hard to tell a "GO/NO GO", we just see if there is any spot where the base metal shows (this is a "white corrosion indicator") and in painted surfaces there is no white corrosion in general, only "white clouds" from the salt spray.

This is only for daily inspection procedures, and you should validate your inspection procedures with your clients (as it says you should in B 117). DIN EN ISO 9227 [link by ed. to spec at TechStreet] is another standard, very similar to ASTM B 117, and just gives you another tools to measure your chamber aggressiveness.

I hope this clarifies your issue! Best of luck!
Daniel Montanes
TEL - N FERRARIS - Canuelas, Buenos Aires, Argentina


If you have a question in mind which seems off topic, please Search the Site