topic 5066
Technical Journals about Anodizing?
2000
I don't know about all of you guys, but I'm a little tired of reading literature/books on anodizing that are 30+ years old..is anyone aware of any technical journals that come out on a regular basis that pertain to anodizing that I can subscribe to?
I'd sure like to keep up on the latest developments in the anodizing industry..and as big as the industry is, you'd figure there would be something out there. Thank you,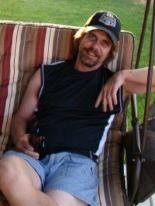 Marc Green
anodizer - Idaho
---
2000
Hi, Marc. There is a list of some journals serving the electroplating and anodizing field at finishing.com/library/magazins.html. There are frequent research and practical articles on anodizing in Metal Finishing magazine, Transactions of the IMF, Plating and Surface Finishing, and "Products Finishing". Good luck.
Ted Mooney, P.E.
finishing.com
Pine Beach, New Jersey
---
2000
Hi Marc,
Hey I get a great magazine about once a quarter called "Aluminum Finishing" It states in the subtitle - The International Magazine of the Aluminum Finishing Industry. Its actually an Italian based magazine. I have no idea how I ever got a hold of this thing but it's a good one. Nothing but anodizing and powder coating aluminum articles, no wasted space on all the steel processes that dominate most general magazines (P&SF, Metal Finishing, Products Finishing).
If you speak a bit of Italian you might try this: Via O. Respighi 246-41100 Modena-Italy tel. 39 59 282390 fax: 39 59 280462 Telex 422242 ITECHNO 1 That above stuff came straight from the back of the magazine cover. Try as you might I guess
Matthew Stiltner
- Toledo, Ohio
---
2000
The 1st reply covers all of the trade magazines I know of.
The 2nd reply... "ALUMINUM FINISHING" is a very good source, but hard to get... because it comes from overseas I often get my copy 3-4 months late. I just found out it is available on the net at www.interall.it
I just recently purchased a book on anodizing from Italy... "The Technology of Anodizing Aluminum" [link is to info at Amazon about the book] by Arthur Brace. It is a new revision of a 30 year old book. I just started skimming it but it looks very useful.
David A. Kraft
- Long Island City, New York


If you have a question in mind which seems off topic, please Search the Site